24 Mar 2023
10 Hawaii Rentals with the Most Unforgettable Lanais
One of the best ways to enjoy the unparalleled paradise that is Hawai'i is by spending time on a lanai, the local version of a porch, balcony, or patio. A Hawai'i vacation rental with an attached lanai can offer everything from stunning views to unique outdoor living experiences. 
We've carefully reviewed vacation rentals across Hawai'i to find properties with some of the best lanais around. For anyone planning a visit to the islands, here are 10 rentals with the most unforgettable lanais: 
Brennecke's Beach Cottage, Kauai
For an authentic experience with your partner or small family, discover the perfect getaway on the Garden Isle of Kauai. This darling 2 bedroom, 1.5 bath cottage in the charming south side community of Koloa offers a unique indoor/outdoor space and lanai in its center. Enjoy sliding glass doors that lead to a spacious deck, complete with living and dining areas, providing the ultimate in relaxation and comfort for your dream vacation.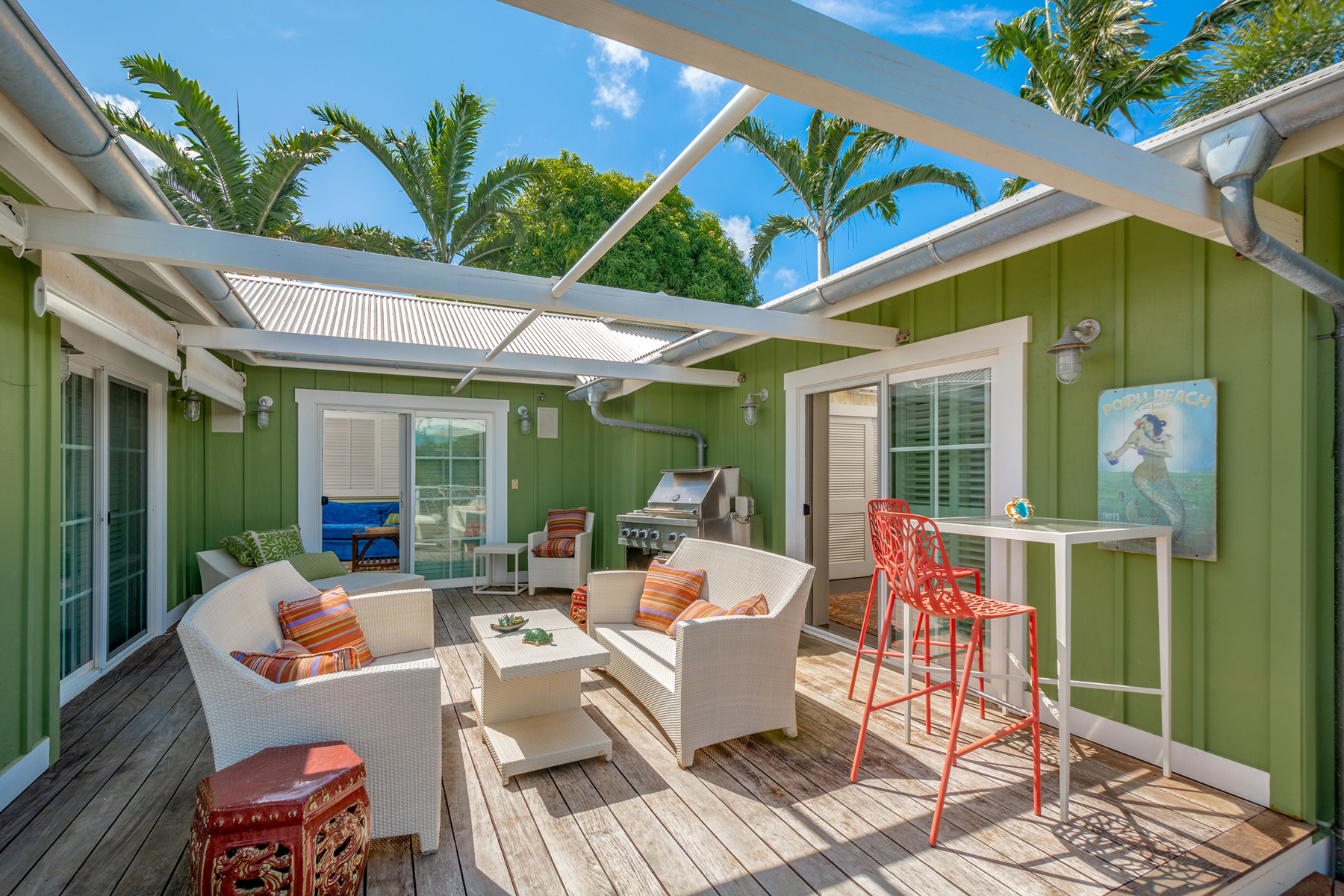 Experience luxury and tranquility at this sleek and modern 2 bedroom beachfront home situated on one of the world's most breathtaking beaches. With impeccable decor and panoramic ocean views, this home is the ideal sanctuary for experiencing the majesty of Kauai's North Shore. As an added bonus, you'll enjoy these stunning views from both the upstairs and downstairs lanais.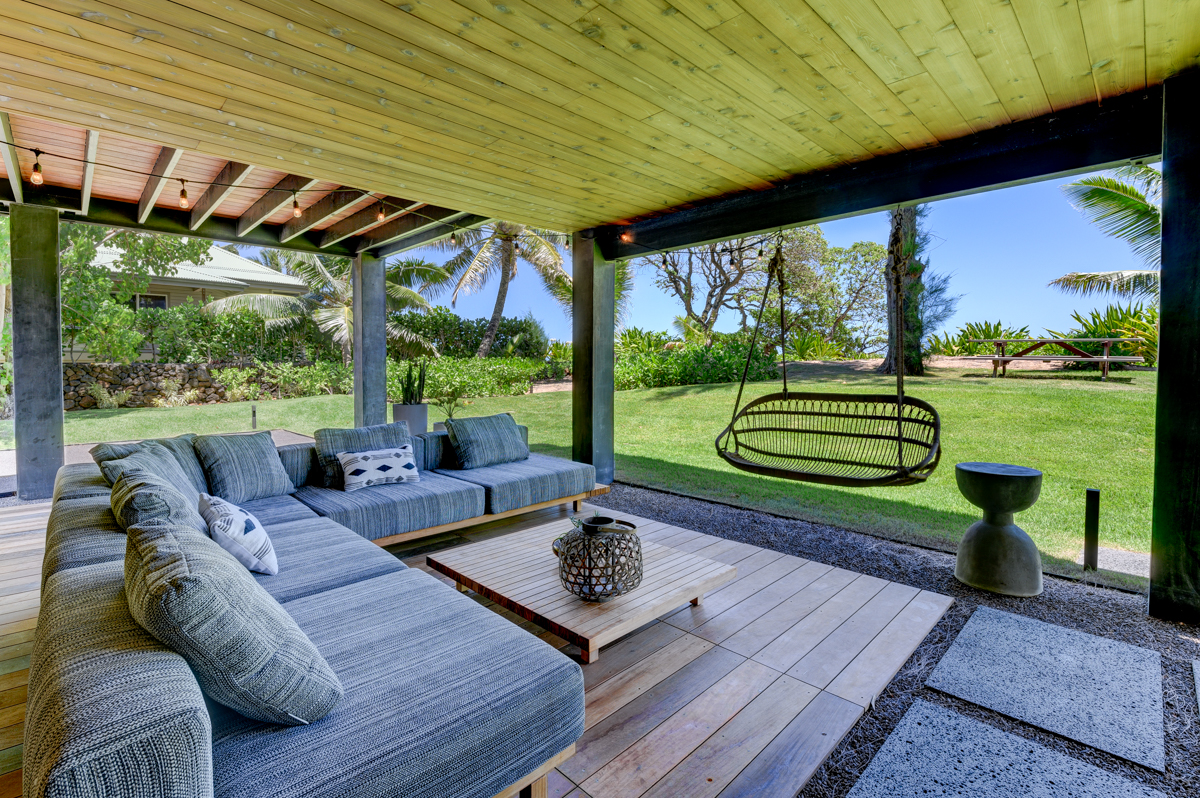 Enjoy the spectacular beauty of Kahikolu, a tropical vacation home nestled in the treetops of Princeville, Kauai. This retreat is a nature lover's paradise with unreal views of three majestic mountain peaks and the vast blue ocean between Hanalei Bay and Ha'ena. Stroll down the meandering garden path to discover fruit trees and an herb garden before relaxing on the large covered lanai, complete with ceiling fans, travertine tile, and seating for your whole group.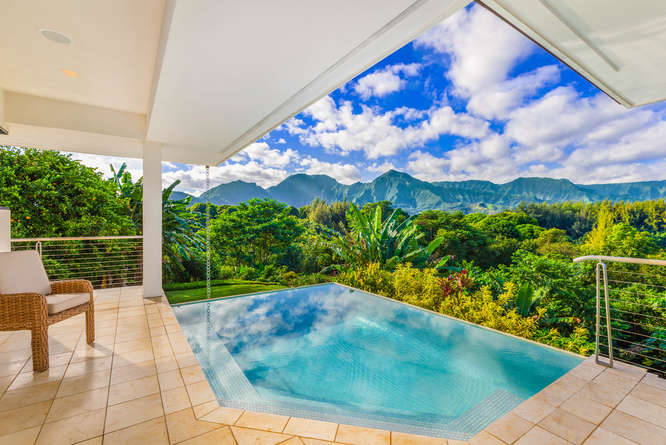 Immerse yourself in the awe-inspiring beauty of this phenomenal 240-degree panoramic oceanfront condo, boasting breathtaking, deep blue ocean views from every room. It's so close to the water that you can only see the ground by going to the edge of the lanai. As a result, this condo provides prime viewing for whale watching, large turtle sightings, iconic sunsets, and the surrounding scenery of Kahana Beach.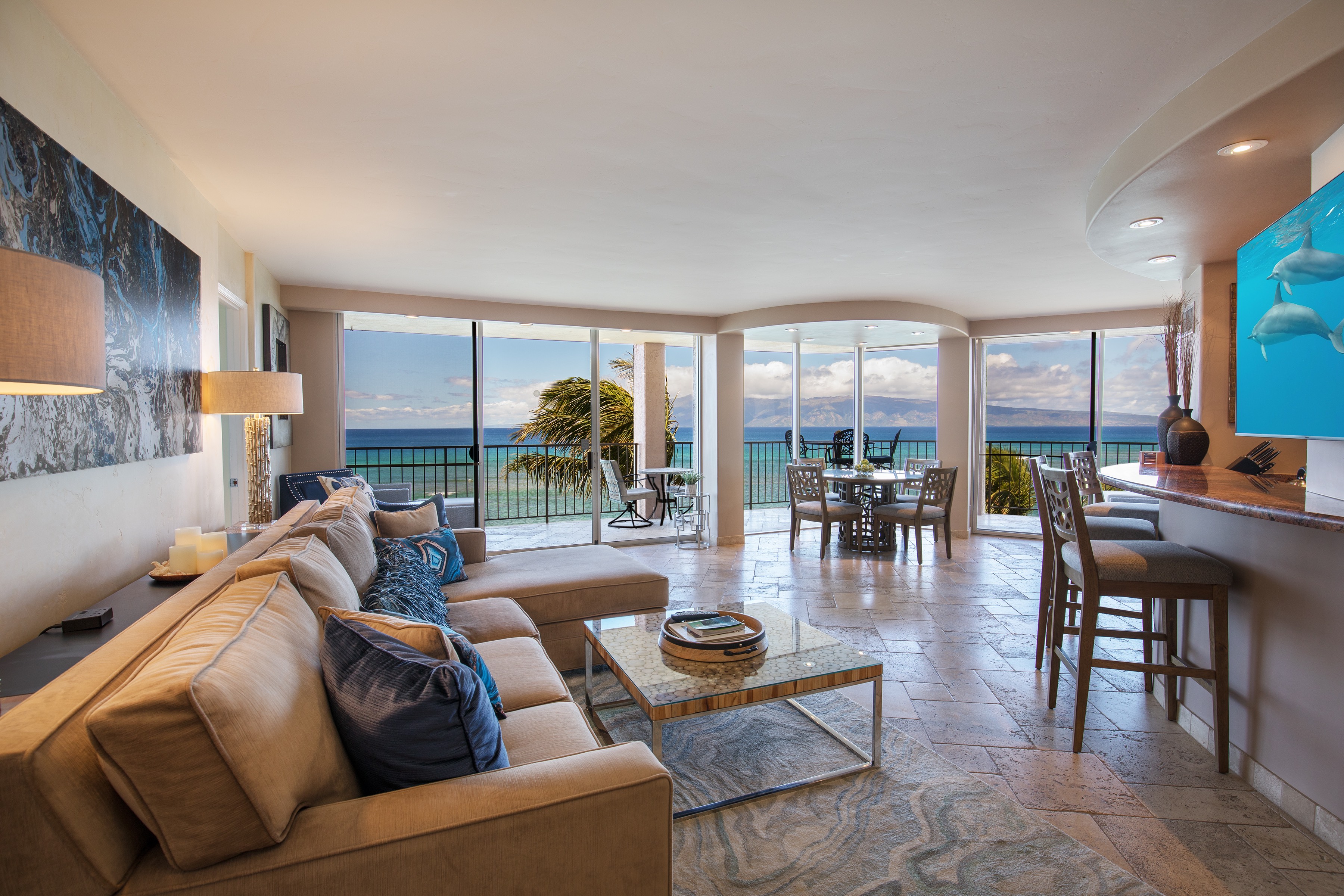 Indulge in the luxury of this oceanfront home situated in a charming and exclusive gated community in Napili, Maui. Featuring 3 spacious bedrooms and 5 baths, this beautifully appointed home offers the best of Maui living and allows you to experience all the island has to offer. So relax, unwind, and enjoy the sea views from 1 of the 2 spacious and covered oceanfront lanais.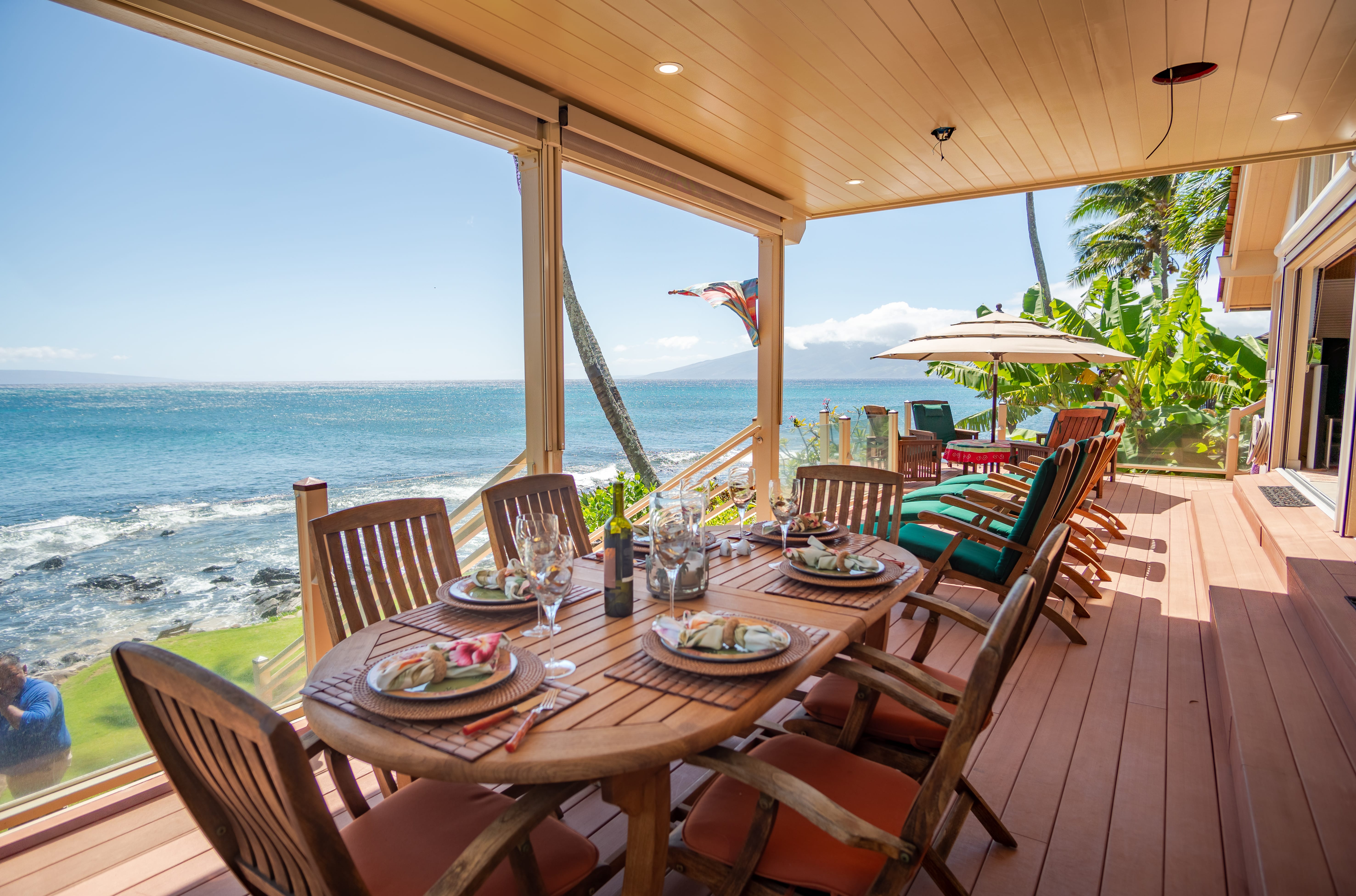 Located directly on Laniakea Beach, Sea Turtle Ranch is one of the most unique homes on Oahu's North Shore. Drink in breathtaking ocean views from the dreamy lanai while being only steps away from the sand. Savor your morning coffee while watching the turtles and enjoying the refreshing ocean breeze, then stay cool under the patio umbrellas during the afternoon before enjoying an island-inspired dinner al fresco.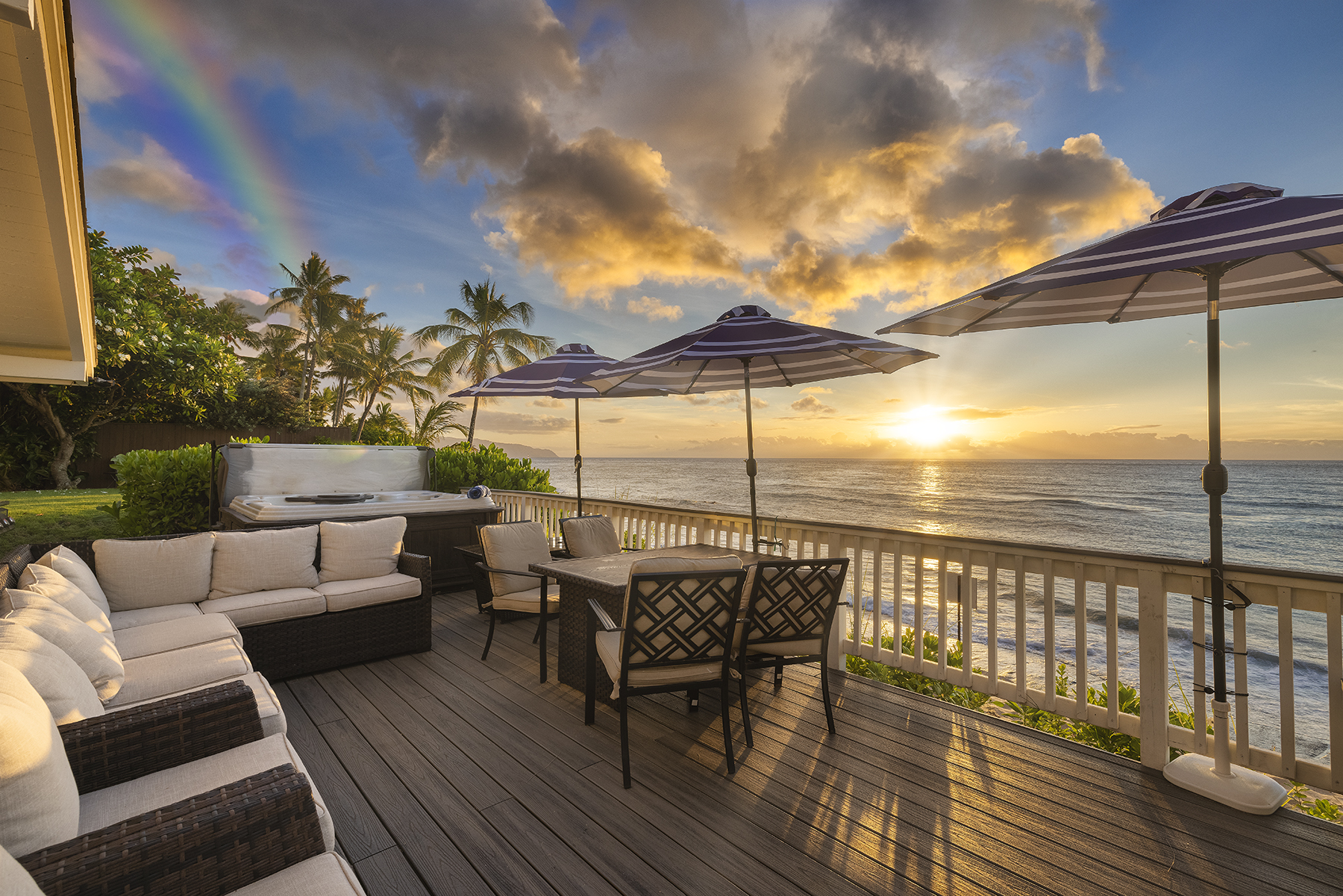 This luxurious beachfront retreat is located on the tranquil side of Oahu's renowned North Shore, directly on a warm, sandy beach. This modern 3 bedroom home features an up-to-date remodel with high-end furnishings, linens, decor, and appliances, creating a boutique hotel ambiance with the added perks of a vacation home. Enjoy endless ocean views from the upstairs lanai, located off the large master suite, or relax downstairs in the grassy yard with additional dining and seating areas.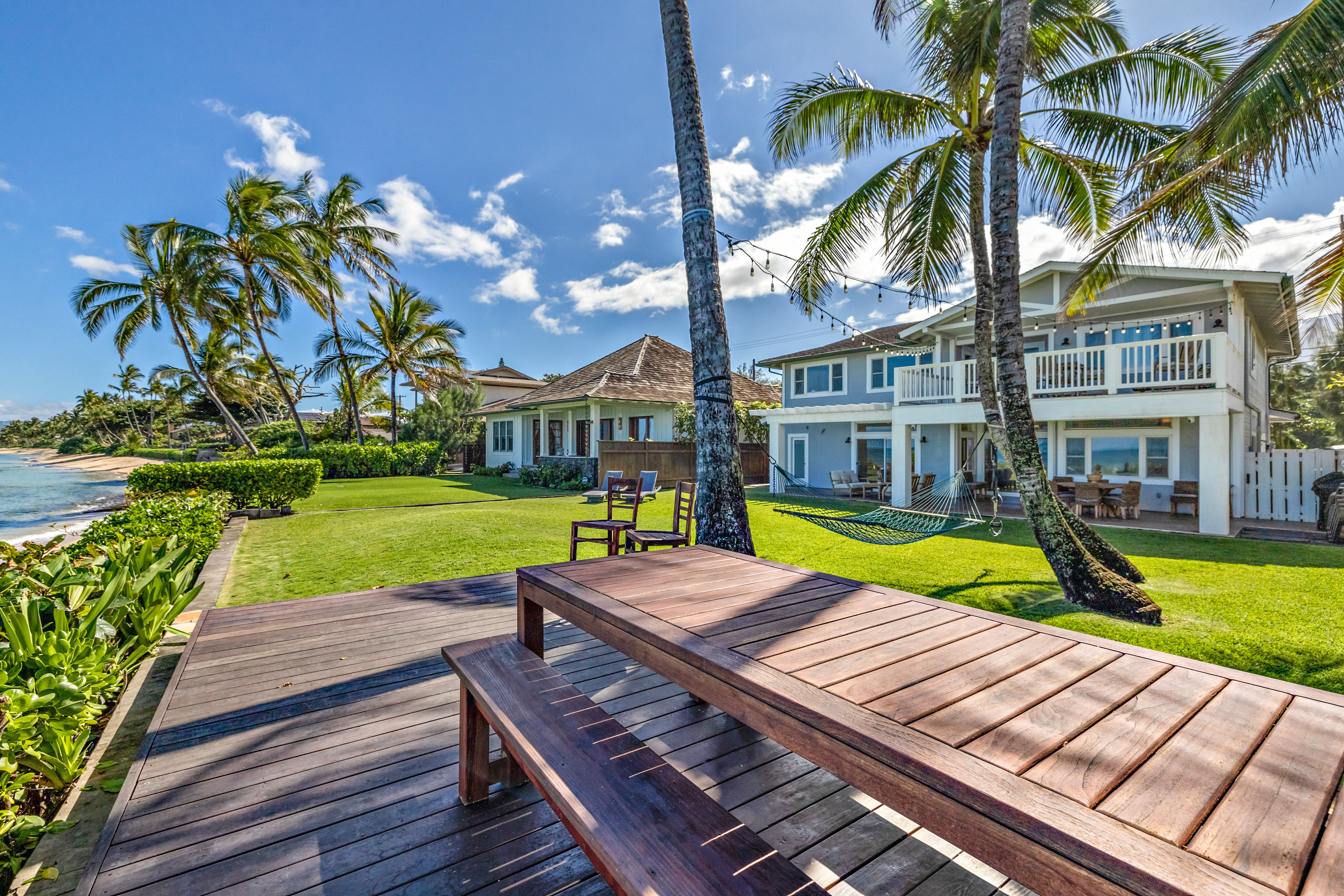 Discover the opulent and conveniently located Park Lane residential resort community in the heart of Honolulu. This elegantly designed 3 bedroom, 3.5 bath apartment enjoys picturesque ocean views, complete with a spacious covered lanai perfect for indoor/outdoor living and comfortably accommodating up to 6 guests in style.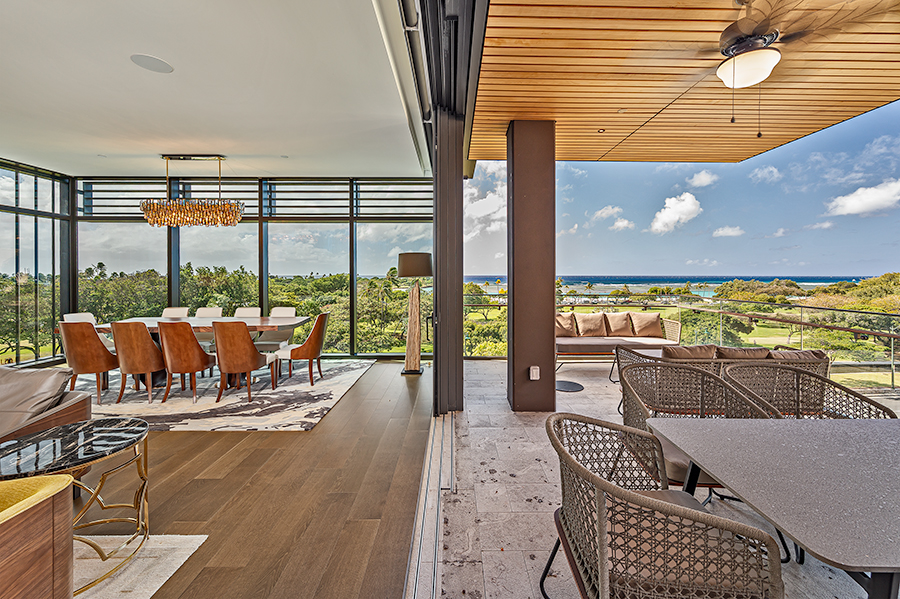 Nestled in the lush rainforest of the 'Ola'a Forest Reserve, Halehikiola offers the perfect space to unwind and relax amidst the wonder of nature. This getaway also boasts an ideal location on the island's east side, so you'll have easy access to the world-renowned Hawai'i Volcanoes National Park and all the incredible outdoor activities the Big Island has to offer.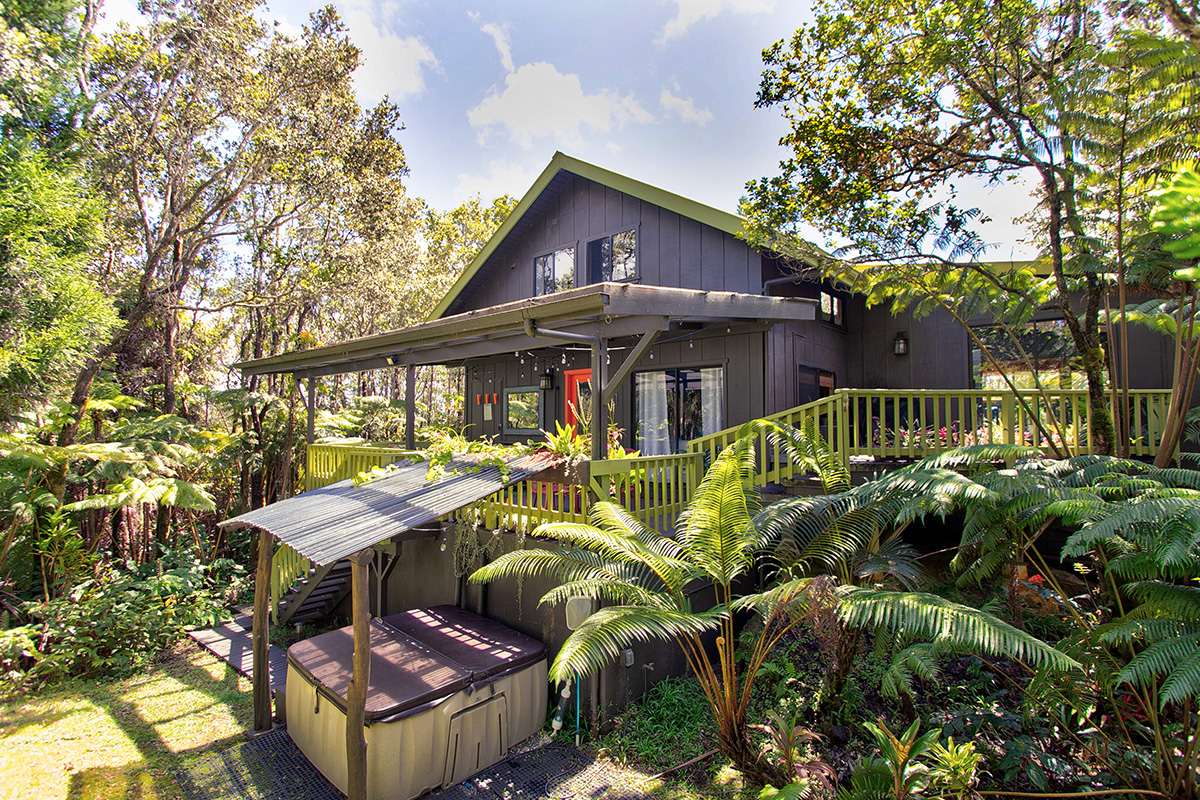 Enjoy the ultimate getaway at Kai Vista in Kona, where you'll be treated to magnificent ocean views from both the home and a special vista viewing tower. This 3 bedroom, 3 bath property features a spacious lanai with a hot tub, birds-eye lookout, and walkway, making it an outstanding spot to unwind and soak up the beauty of Hawai'i.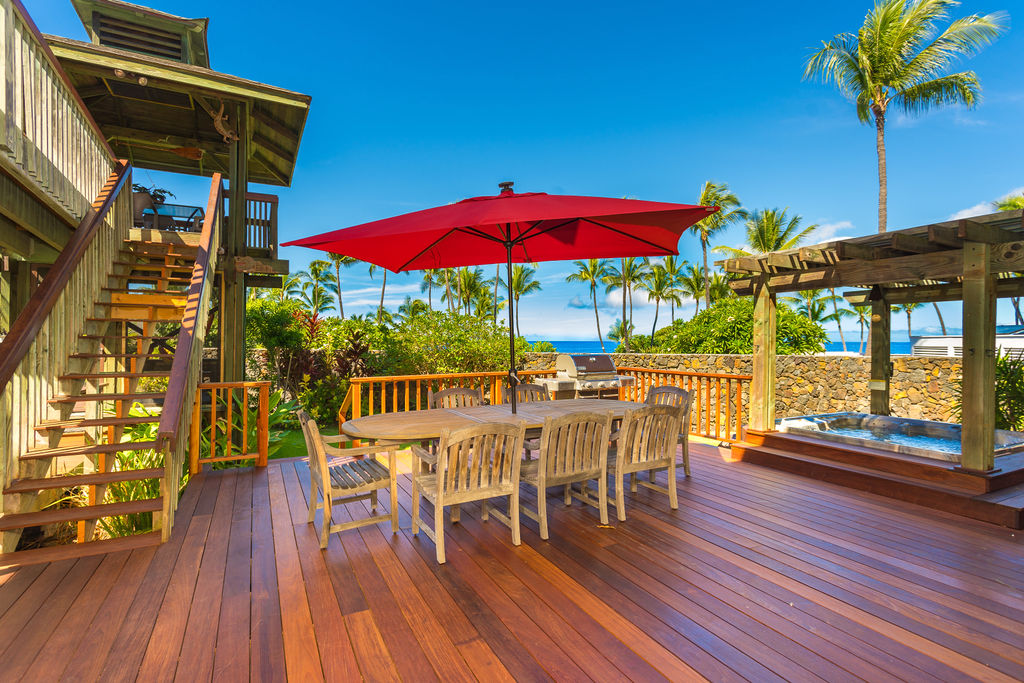 Connect With Us 
Whether you're planning a romantic getaway or a fun family vacation to Hawai'i, a vacation rental with a lanai that maximizes the views will take your tropical experience to another level. Reach out to Hawai'i Life today to discover an incredible selection of unique vacation rental properties with unforgettable lanais on Kauai, Maui, Oahu, and Hawai'i Island.
At Hawai'i Life, our friendly and knowledgeable team is happy to answer any questions you may have about your upcoming trip to the Hawaiian Islands. Contact us today and let us help you find the perfect Hawai'i vacation rental for your needs.