2 Dec 2022
Welcome Gifts to Wow your Guests
When it comes to making an outstanding first impression on your Hawai'i vacation rental guests, you can keep the rental home sparkling clean, make check-in easy, have all the comforts and conveniences of home available, and offer free Wi-Fi. If you want to make a lasting impression and keep guests coming back year after year, however, the magic is in the details. 
If you're ready to go the extra mile to ensure repeat business and 5-star reviews from your guests, then consider wowing them with an array of gifts. From local goods that they can't find anywhere but Hawai'i to gifts that enhance their comfort, here's what to put at the top of your guest gift list! 
Welcome Gifts
Greet your guests with a welcome that's personal with a handwritten note in a card featuring a local artist's artwork or photography, and your guest is sure to treasure it for years to come. If you don't live close to your vacation rental, ask your property manager if they can assist you with this task. Along with a welcome packet with all the vacation rental instructions and details about the home that guests will find helpful, include area information and local recommendations. Go above and beyond simply suggesting activities, and dining and shopping recommendations, and include coupons or gift cards to local shops and attractions in the rental welcome package. 
Although a handwritten note and an enhanced welcome packet are not technically gifts, they are nonetheless thoughtful and will be appreciated. And nothing says "E komo mai" like fresh lei and some popular island treats like li hing mui candy waiting on guests' pillows. Include a flower lei for each adult guest. For children, a shell lei is always a fun and lasting souvenir. 
The Gift of Refreshment
Whether it's their first day of vacation or their first time seeing a honu, there's always something for your guests to celebrate in Hawai'i. Help create a celebratory environment by leaving a bottle of red wine on the kitchen counter or a bottle of white chilling in the fridge. And if your guests note that they're celebrating a special occasion while on their Hawai'i vacation, then by all means have a bottle of champagne waiting. To really dazzle travelers, pair this with champagne flutes and a personalized card. Just be sure to keep the amount of alcohol you include to one small growler or a bottle of wine, as you don't want to encourage parties that could result in injuries, property damage, or violation of noise ordinances. 
Don't forget to have some cold bottles of locally sourced or bottled water in the fridge, and possibly a few cans of iconic (and non-alcoholic) POG (passion orange guava juice).
This will communicate to guests that you've crafted their stay with their comfort in mind. And although the gift of liquid refreshment isn't something a guest can bring home with them, the memories of sipping POG on the beach or toasting at sunset will last a lifetime.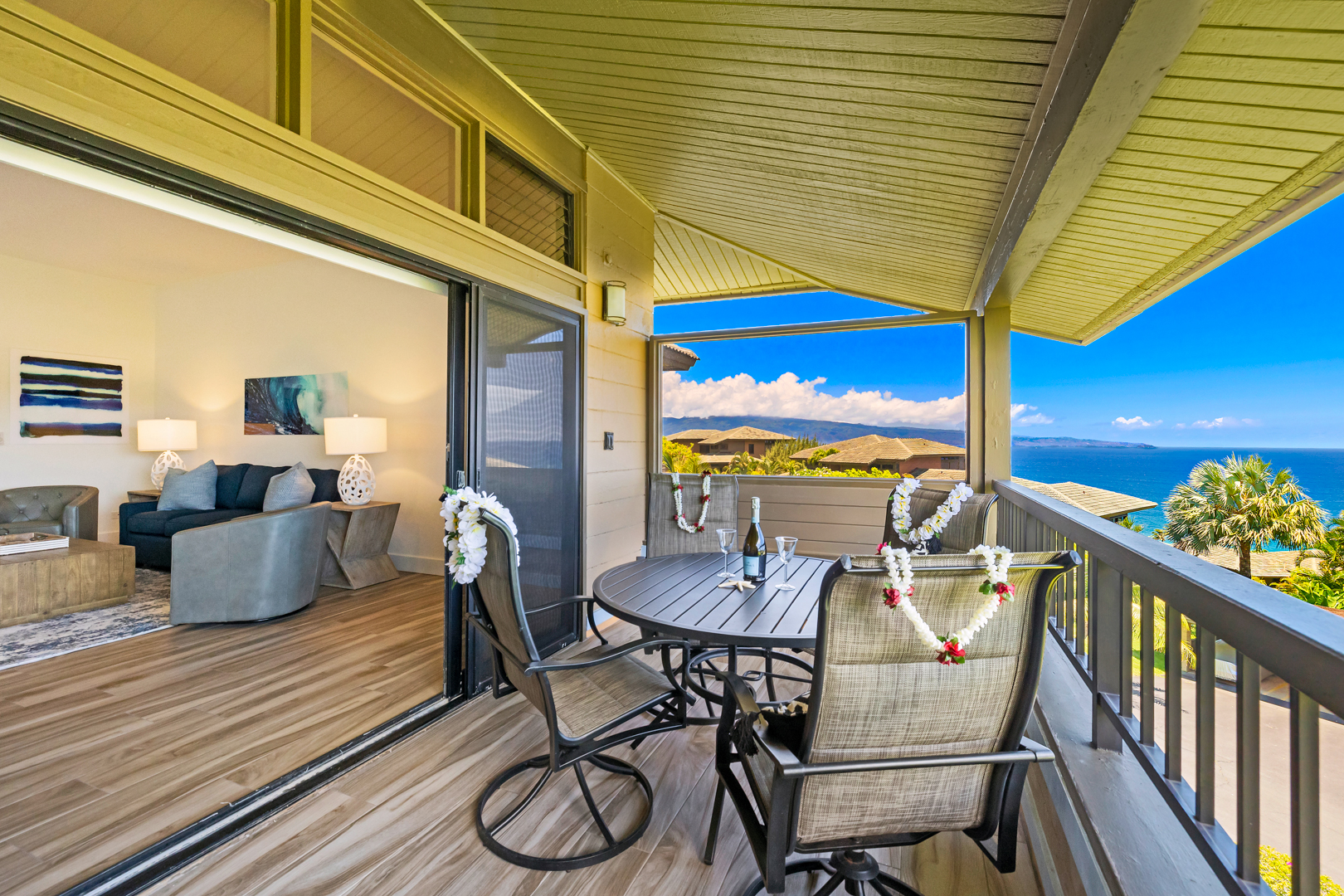 Gifts to Pamper Your Guests
Don't just stock your vacation rental's bathrooms with the basics, such as travel-sized body wash, shampoo, conditioner, and other toiletries. Splurge a little on locally-crafted toiletries made here in Hawai'i for a truly spa-like experience that is as unique as the islands themselves. Guests can take any toiletries they don't use home with them, and Hawai'i-owned companies will get more businesses… And that's something everyone can feel good about. 
The Flavors of Hawai'i 
Speaking of local businesses, you can further foster your guests' connection to the area with welcome gifts that are grown and crafted in Hawai'i. This can include a basket of fresh fruit featuring the flavors of Hawai'i, such as pineapple, avocado, starfruit, mango, and apple bananas from the farmers' market. Local honey, mochi, crack seed, and other farmers' market finds will convey your attention to detail (mochi and produce should be supplied as close to the check-in date as possible for maximum freshness). And a bag of Hawai'i-grown mac nuts or roasted Kona coffee will encourage guests to visit local businesses for a tour, tasting, or shopping during their vacation. You can even gift your guests some mugs to sip their coffee from long after their stay. 
Useful Gifts
Since the entire State of Hawai'i has banned single-use plastic grocery bags, a reusable bag or tote from the local grocery store will spare your guests the hassle of purchasing one when they're shopping. Consider showing your guests you care by filling the bag with supplies that help them explore confidently, while making the health and safety of themselves and the islands a priority. For protection from the sun, include a trucker hat or wide-brimmed straw hat from the local surf shop, as well as reef-safe sunscreen that is zinc-based and free of avobenzone, octinoxate, and oxybenzone. A stainless steel water bottle will keep guests hydrated and keep plastic out of the ocean. And a Hawaii-themed activity or coloring book for kids will keep them entertained on those car rides to different attractions and landmarks.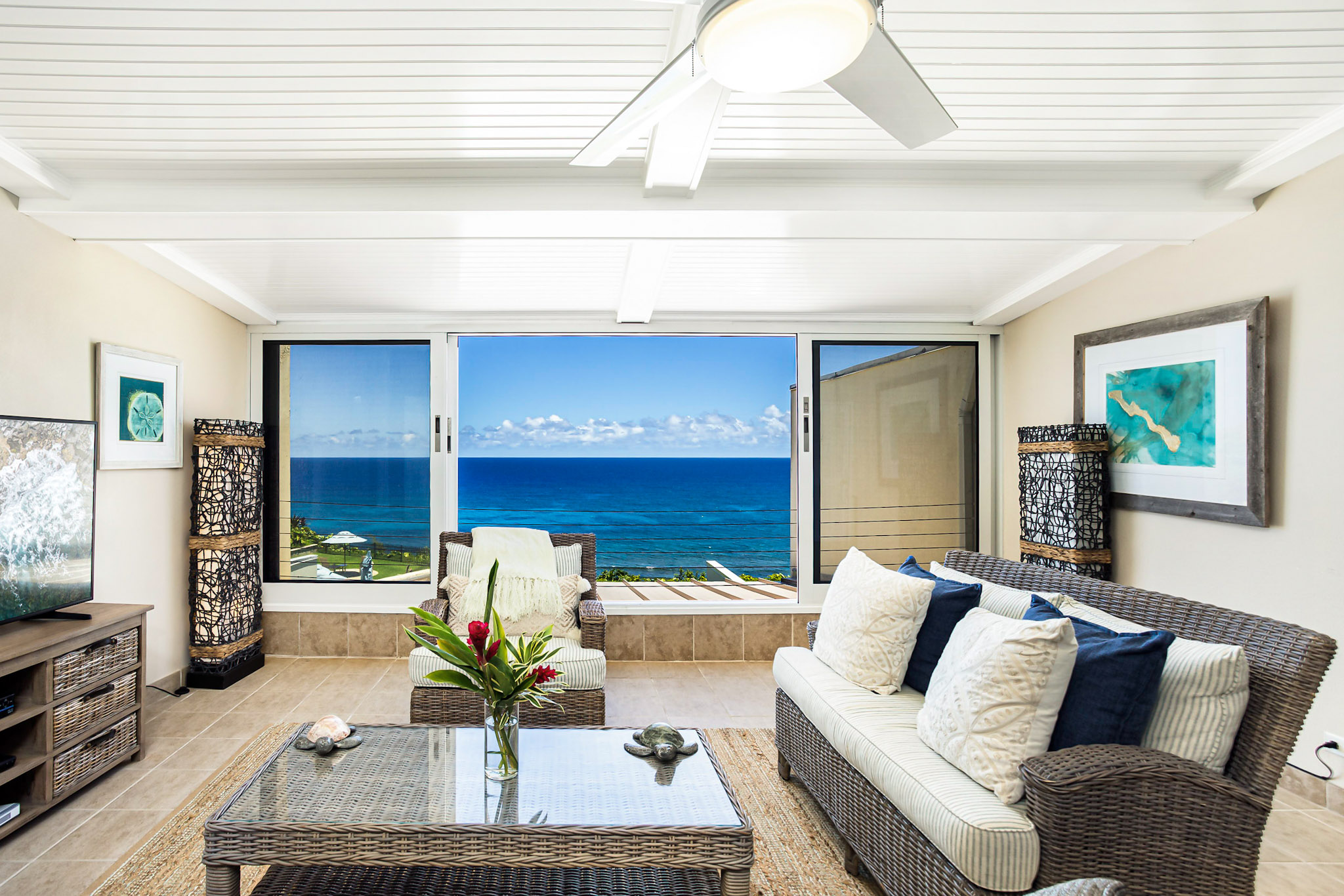 Naturally Beautiful Gifts
Here in Hawai'i, we often take for granted all the exotic flowers and plants growing in our own backyards, year-round. For guests, flowers like anthurium, heliconia, and orchids will immerse them in the natural beauty of Hawai'i and leave a lasting impression that often leads to positive reviews. Display a vase of tropical, fresh flowers on the dinner table or kitchen counter to set the stage for a 5-star experience from the moment guests arrive at the vacation rental. And add a live orchid plant (and a tropical scented candle that guests can take home!) to the bathroom vanity to enhance the home's existing decor. 
Connect with Us
Vacation homeowners who provide thoughtfully-curated welcome gifts create truly exceptional guest experiences. These are just a few of the helpful and thoughtful gifts that will make guests feel the aloha while staying at your Hawai'i vacation rental. For more ideas on how to create an unforgettable experience with gifts that result in repeat bookings and glowing reviews, contact Hawai'i Life. We're happy to help you select and display the perfect welcome gift for your guests.
Connect with us today by email or phone at Vacations@HawaiiLife.com or 855.447.3685