6 Dec 2019
Rentals and Service Animals
Hawaiʻi welcomes visitors of all abilities to experience the aloha and beauty of paradise. Whether you are a long term or vacation renter, visitors with disabilities who require the assistance of service animals are protected under the Federal Fair Housing Act and the Americans with Disabilities Act. 
The Federal Fair Housing Act ("FHA") provides that people with certain qualifying disabilities have a right to have an assistance animal in their dwelling. These assistance animals, including "emotional support animals" ("ESAs") are not considered "pets" and are allowed to reside with their owners in residential rental properties under the law.
The Applicable Law states:
The FHA provides that it is unlawful to discriminate against a renter with a disability by refusing to "make reasonable accommodations in rules, policies, practices, or services, when such accommodations may be necessary to afford such person equal opportunity to use and enjoy a dwelling."  42 U.S.C § 3604(f)(3)(B).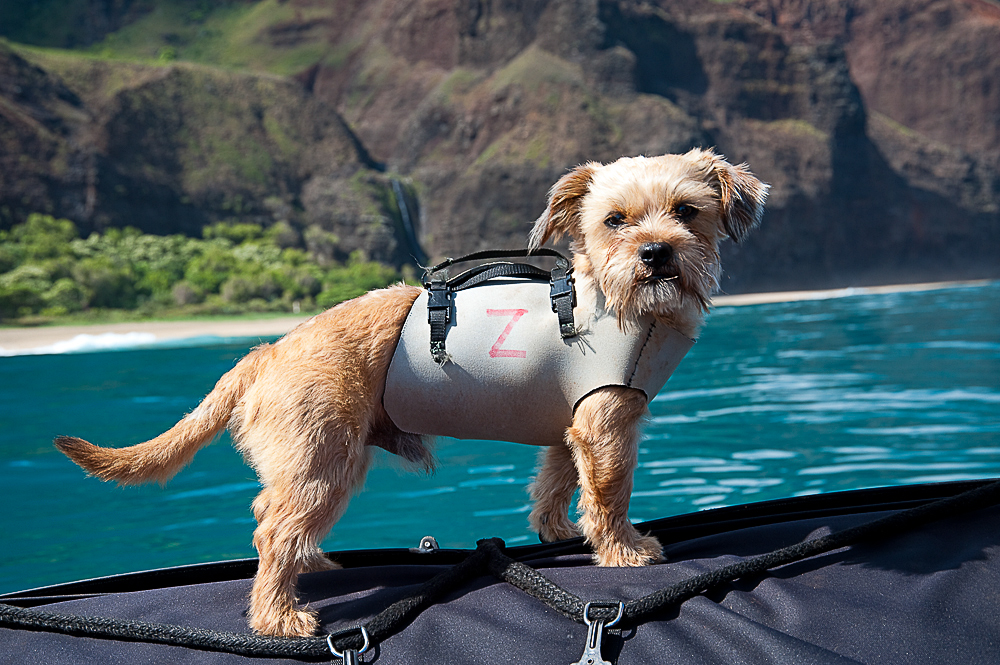 Service animals provide critical assistance to many people with disabilities, and while most people are aware of the role service animals such as guide dogs provide, there is often confusion over the difference between a service animal and an emotional support animal. 
'Assistance animals' are not 'service animals.' An assistance animal, including an emotional support animal, is an animal that works, provides assistance, or performs tasks for the benefit of a person with a disability, or provides emotional support that alleviates one or more identified symptoms or effects of a person's disability. FHEO Notice: FHEO-2013-01
For example, a boa constrictor may bring a person emotional comfort, but it does not perform a specific job, nor would it be very welcome in the average dining establishment; however, it has been attempted believe it or not! And while providing emotional support is a positive characteristic of most pets, it is advised that visitors leave their favorite rooster or hen at home. Only the use of certified service animals are protected by federal law.
So if you're considering packing up whiskers the cat for emotional support on your holiday in paradise, take heed of the official definition of a service animal —"Any dog individually trained to do work or perform tasks for the benefit of an individual with a disability, including a physical, sensory, psychiatric, intellectual, or other mental disability. Tasks performed can include, among other things, pulling a wheelchair, retrieving dropped items, alerting a person to a sound, reminding a person to take medication, or pressing an elevator button."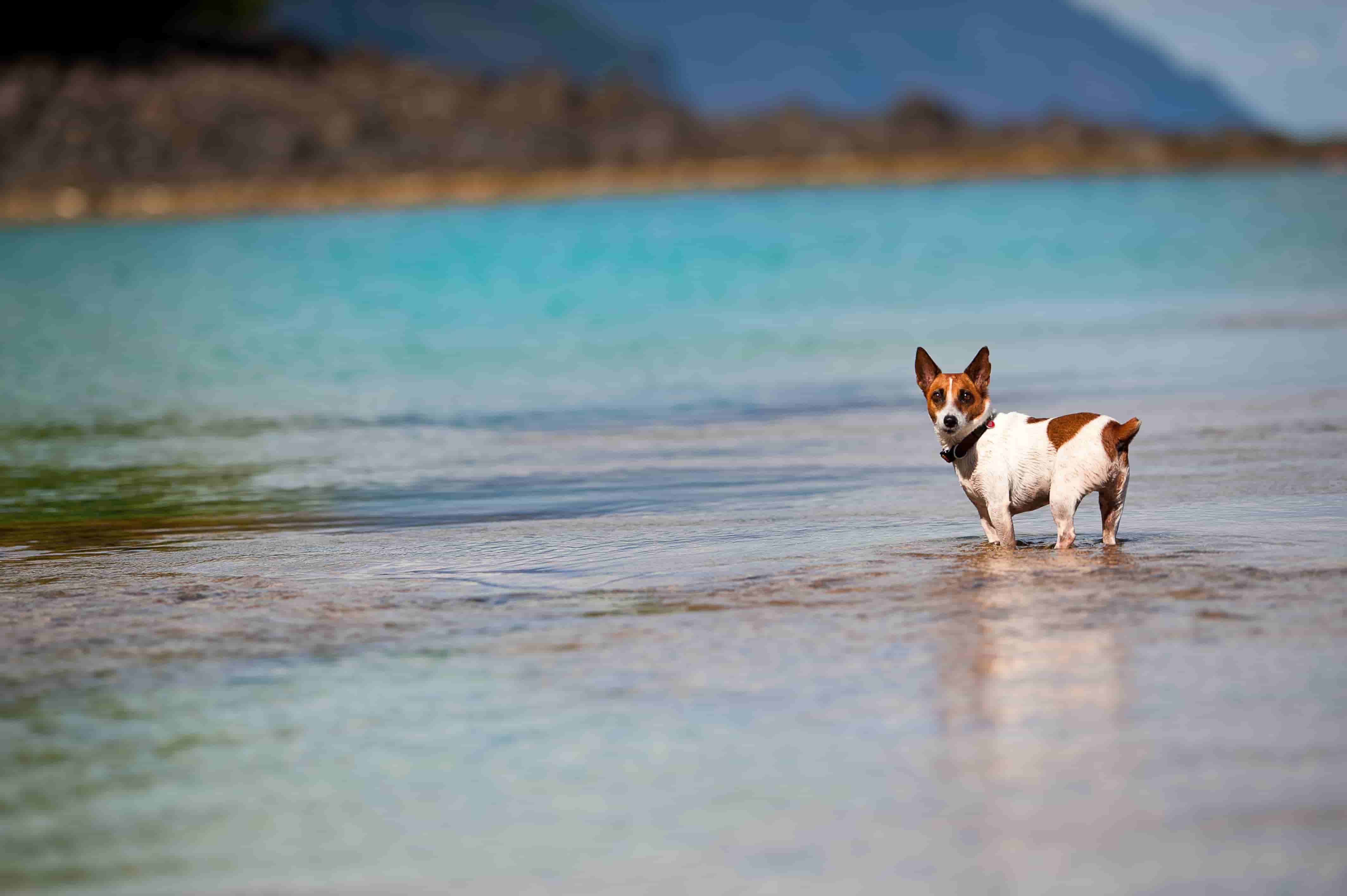 Here are examples of dogs (and occasionally miniature horses) who meet the required definition of trained service animal:
Guide Dog or Seeing Eye® Dog for the blind or visually impaired.
Hearing or Signal Dog trained to alert a person who is hearing impaired or deaf.
Psychiatric Service Dog trained to assist individuals with disabilities to detect the onset of    psychiatric episodes and lessen their effects.
Sensory signal or social signal dog trained to assist a person with autism.
Seizure Response Dog trained to assist a person with a seizure disorder.
For visitors with disabilities who require assistance from a service animal Landlords may legally do the following things:

 
Ask the tenant for a doctor's note to verify the doctor has recommended the tenant for an ESA.

Take limited actions in follow-up to a doctor's note provided by the tenant. The landlord can only confirm that the doctor signed and issued the note and may not ask for additional information regarding the tenant's disability.
Review the doctor's note to confirm that it declares the following things:

 

The tenant is under the provider's care.

The tenant has a diagnosed disorder or disability. (There is no requirement to name or describe the diagnosis or disability.)

The tenant can benefit from having an ESA to reduce or alleviate symptoms associated with the diagnosis or disability. These symptoms do not need to be named or described.

Ask for copies of the animal's health and license records to confirm that the animal is in compliance with all of the State's laws and regulations. This includes all vaccination records and quarantine records (if applicable).

Inquire about the animal's history of biting people/animals. The landlord may be able to deny the emotional support animal request if the specific animal in question poses a direct threat to health or safety of others that cannot be reduced or eliminated by another reasonable accommodation.

  

The determination that the animal will pose a direct threat of harm must be made on a case-by-case basis and must rely on objective evidence of the animal's actual conduct.

  

Mere speculation or fear about the harm that the animal may cause is not sufficient to deny the tenant's request. 

 

Include in the lease application a question asking if the tenant will have an animal living with him/her on the premises.

Require ALL tenants, regardless of whether the animal is a pet or assistance animal, to sign an animal responsibility addendum/policy with the lease. This will put the tenant on notice as to his/her responsibilities regarding the animal (such as damage to property and picking up after the animal in common areas).
For visitors planning a Hawaiian vacation with their service animal, be sure and research the rules and regulations regarding air travel as well.
Here's to a fun and relaxing stay in paradise!