3 Mar 2023
Discover Stunning Scenery on Big Island ATV Tours
The island of Hawai'i, sometimes better known as the Big Island, is home to some of the most beautiful landscapes. With both white sandy beaches and snow-capped mountains, the scenery of this island is as diverse as the adventures found here. One of the best ways to explore the beauty of the Big Island during your stay with Hawaii Life Vacations is on ATV tours.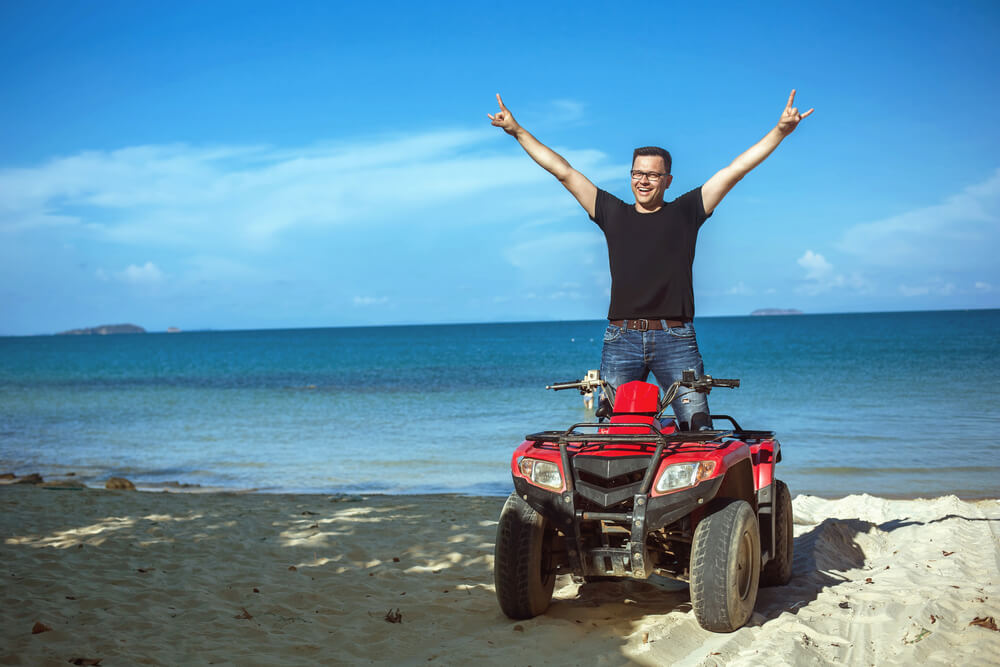 3 Tours to Check Out
No matter which ATV tour service you choose, you'll have a knowledgeable and experienced guide showing you the sights while making sure everyone stays safe. These tours are especially an excellent option for those staying at one of our Kona or Hilo vacation rentals
Aloha Adventure Farms offers a number of incredible tours, including ATV tours. The tour-hour outing takes you through several "villages" that'll teach you about the rich Polynesia heritage. Drivers must be at least 16 years old.

Explore an almost six-mile course with The Umauma Experience as you take in views of the Hamakua and Umauma coasts, filled with picturesque waterfalls and tropical sights. When booking your tour, you can choose between ATVs and UTVs.

With a name like All About The View, it should be no surprise that a tour with this company means you'll be surrounded by incredible views. Their UTV tour takes place on the WOH Ranch, which is a working farm operation and livestock ranch in Hamakua.
Reserve Your Dream Home Base with Hawaii Life
No matter what adventures fill your Big Island itinerary, from ATV tours to exploring waterfalls, rest easy knowing you have a cozy place to call home. By booking your vacation rental through Hawaii Life Vacations, you are ensuring you have a spacious home base close to all the top things to do and see.
We strive to ensure our inventory of Big Island rentals features homes in a range of sizes and price points. This allows us to accommodate groups large and small of varying budgets. To learn more about our rentals on this island or elsewhere, call 855-447-3685.