18 Jun 2021
Waterfalls are a common feature in Hawaii with more than 100 waterfalls across the islands! With so many to see, where do you begin? Whether you want to trek through the jungle, cruise an easy path, or just step out of the parking lot, there are waterfalls waiting to be found everywhere!
Let's start with these three beautiful and easily accessible waterfalls on the Big Island of Hawaii. 
3 Easy to Visit Big Island Waterfalls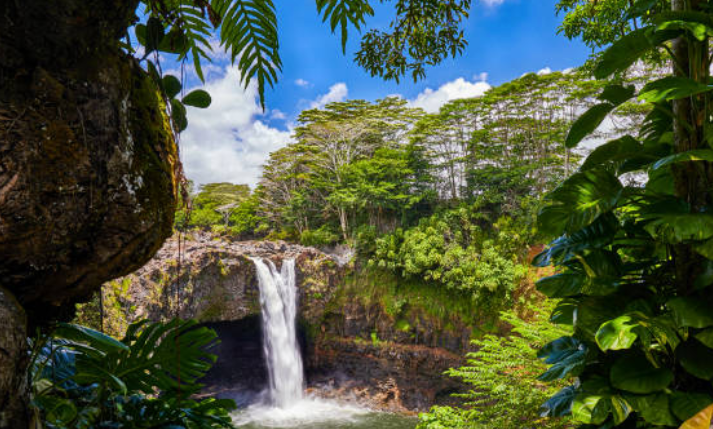 Located just five minutes outside of downtown Hilo in the Wailuku River State Park, Rainbow falls can be visited for free with no hiking involved! The Rainbow Falls lookout is right next to the parking lot and provides unobstructed views of the 80 foot falls that cascade over a natural lava cave. The Hawaiian name for Rainbow Falls is Waianuenue, meaning "rainbow seen in water. Arrive early to beat the crowds and for a chance to see the rainbow! On sunny mornings you will be able to capture the rainbow colors reflected in the mist. 
Pe'epe'e' Falls is located just about 1.5 miles upstream from Rainbow Falls. Although not quite as epic it's definitely worth the visit! The falls are surrounded by lava rocks and lush vegetation with smaller cascades and pools called Boiling Pots. The viewing platform offers a distant view of the falls, but the framework of greenery and lush vegetation adds to the picturesque character. Although you may see people hiking off the platform to get a closer view, we wouldn't recommend venturing closer as there is no defined path and much of the way is rocky and muddy.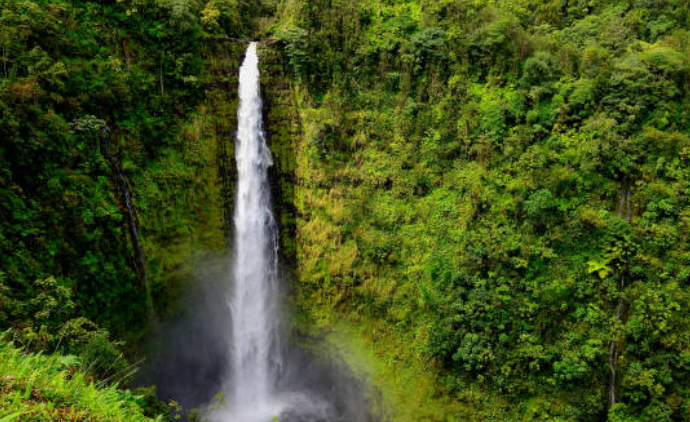 Located in the Akaka Falls state park about 11 miles north of Hilo. An easy 0.4 mile loop footpath will take you directly from the parking lot to a beautiful falls view.The trail is abundantly green and you will find yourself surrounded by lush, tropical vegetation including ti plants, torch ginger, and bamboo. The awe-inspiring Akaka Falls free falls 442ft into a stream-eroded gorge.
Big Island, Hawaii Vacation Rentals
Ready to visit the east side of the Big Island, Hawaii? Check out some nearby Big Island vacation rentals below for easy access to these three easy to visit Big Island waterfalls. Contact us for more information on how to book your next Hawaii vacation and allow our personal concierge to help make all of your arrangements before you arrive!
Contact us by email at Vacations@HawaiiLife.com or phone 855.447.3685