17 Aug 2020
Kailua Kona on the Big Island of Hawaii is the home of world-famous Kona coffee, prized by coffee lovers around the world. According to the Kona Coffee Farmers Association, "Real Kona coffee is only grown in the North and South Kona districts on Hawaii Island, an area 20 miles long by two miles wide. The region has been farmed for more than 300 years. The steep slopes often ensure that Kona coffee can only be raised and harvested the traditional way: by hand." The best places to enjoy this limited resource is close to the source, in Kailua Kona itself! 
Papa Kona Restaurant & Bar
Papa Kona Restaurant is located on the waterfront in downtown Kona on Ali'i Drive. It has gorgeous lanais on both levels and was recently renovated to be even more open and inviting. The coffee served is from their small, family-owned farm in Holualoa. Currently open from 7 a.m. to 11 p.m., Wednesday through Sunday, Papa Kona offers breakfast, lunch, dinner, live music, and excellent cocktails, alongside its delicious coffee drinks.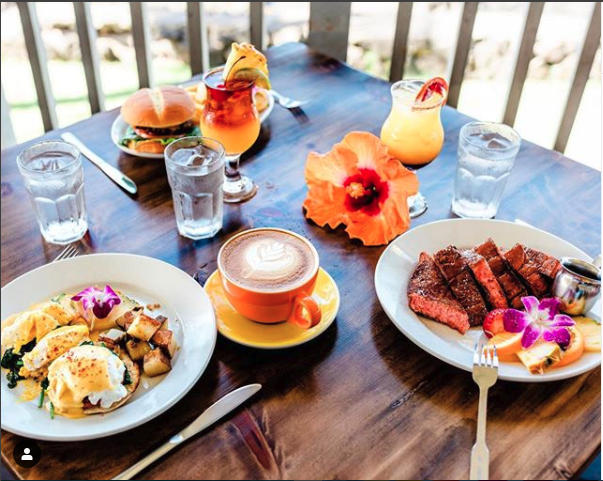 Photo credit: Papa Kona Restaurant Instagram
Konalani Coffee Bar
Have you ever taken a tour of a Kona coffee farm? At Heavenly Hawaiian Coffee Farm you can take a tour and then settle into the Konalani Coffee Bar to enjoy a variety of coffee drinks. Located on the slopes of Hualalai, Konalani offers you the opportunity to drink coffee grown from the beans on the farm and coffee/tea beverages: pour overs, specialty cold brew, Kona (Italian) sodas, and hot and iced teas. Enjoy all of this with their incredible views!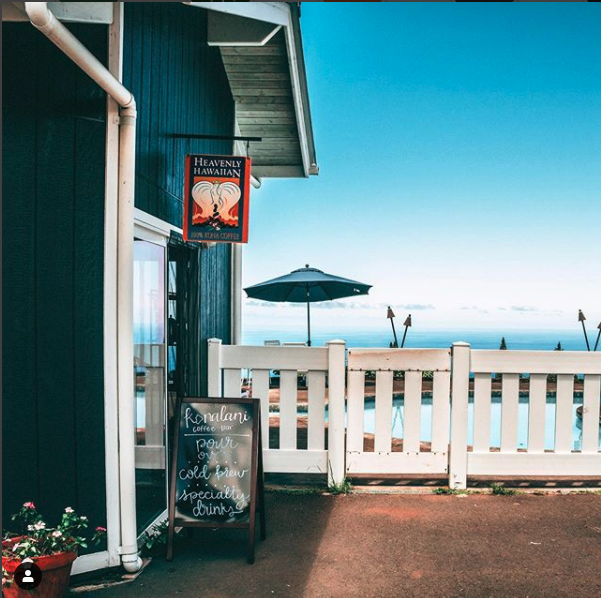 Photo credit Heavenly Hawaiian Coffee and Alison Lancelotti
Peaberry & Galette
If you stay near Keauhou, there is a delightful breakfast café with an assortment of coffee drinks conveniently located in the Keauhou Shopping Center, tucked in the corner by the movie theater. The house specialty at Peaberry & Galette is a variety of crepes. The shelves and walls are full of creations from local artists and craftspeople that are rotated regularly. You can support a local business as well as pick up some locally-produced arts and crafts as gifts! The clientele is a mix of residents and tourists who chose to stay outside of the downtown area.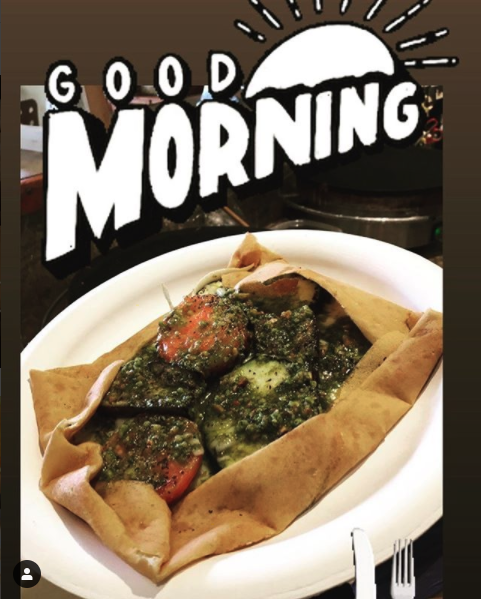 Photo credit: Peaberry & Galette Instagram 
Kaya's
Kaya's is a vegetarian/vegan bakery and café located in Kealakekua, in South Kona (SoKo). Teas, coffees, and baked goods are all organic, with gluten-free options available. They also have home-made kombucha on tap. This is a great place to stop to fuel up before a day spent exploring the south side of the island.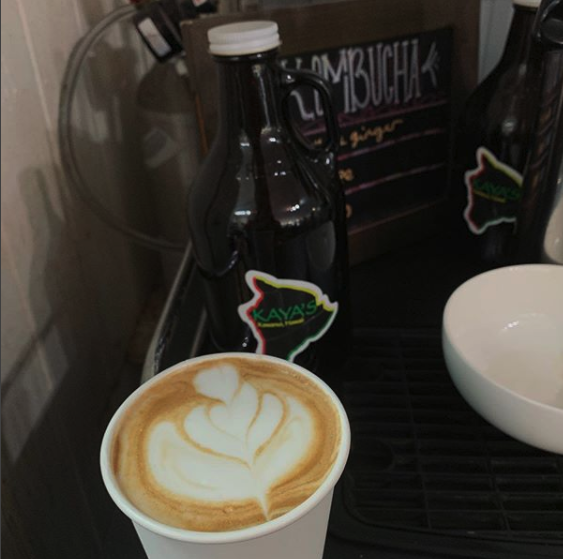 Photo credit: Kayas Coffee Instagram
Kailua-Kona offers something for everyone, whether you consider yourself a coffee connoisseur, enthusiast, or daily drinker, enjoy sampling this world famous Kona coffee from some of our favorite, local spots. Check out some of these nearby vacation rental homes plan your visit to coffee country!