8 Jan 2018
With just one small detour, you can discover a whole new side of the Big Island. Take a chance and visit Hoʻokena, truly one of the most beautiful places only found in Hawaiʻi.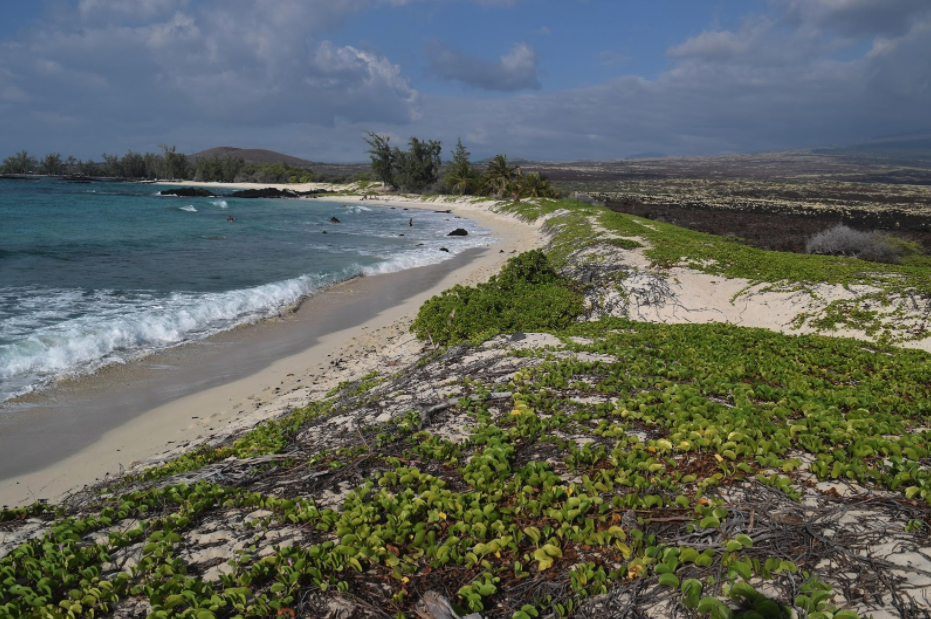 Hoʻokena's Humble Beginnings
Hoʻokena was transformed from a sleepy little fishing village to a vibrant 19th century port town, rivaled only by Kailua-Kona in size and importance. In the 1880s, Hoʻokena was one of a few towns in Hawaiʻi still thickly populated by only Hawaiians. With no road access, travel was done by sea only at a port in the center of town, where ships would bring deliveries to and from the village. Hoʻokena remained isolated for many years until roads to Konawaena connected the village to the developing island. The small fishing village by the sea contained a school, two churches, two stores, a very sturdy wharf, a courthouse and a fine cluster of well-built homes. It wasn't until the mid-1930s that the villageʻs economic importance began to diminish.  
Queen Liliʻuokalani described Hoʻokena in 1881 as being distinctly Hawaiian. In 1890, Whitneyʻs tourist guide said, "Hoʻokena is... Probably the last specimen on the islands of a purely Hawaiian community." Hoʻokena even attracted author Robert Louis Stevenson, who visited in 1889 and stayed for a week.  
Now, visiting Hoʻokena, one would never know that such a beautiful and isolated beach was once such a successful village.
Getting to Ho'okena
From Kona: Drive south on Hwy 11 (Hawaiʻi Belt Rd/ Kuakini Hwy) for about 20 miles until you pass the 102 mile marker. You will pass Hoʻokena School, which is located on the right side of the road. After you pass the school, look for Hoʻokena Beach Road on the right side of the road. Turn right onto Hoʻokena Beach Road.
From Hilo: Drive north on Hwy 11 (Hawaiʻi Belt Rd/ Kuakini Hwy). You will pass the 101 mile marker and Kealia Ranch Store, Hoʻokena Beach Road is the next left. Take the left down Hoʻokena Beach Road.
From Ho'okena Beach Road: As you begin your descent down the long, curvy, two-mile stretch to the beach, you will pass through ranch lands on both sides of the road. Approach the crumbling rock walls, the only barrier between you and the vertical cliff face, continue to travel down until the luminescent blue ocean can be seen clearly from your car window.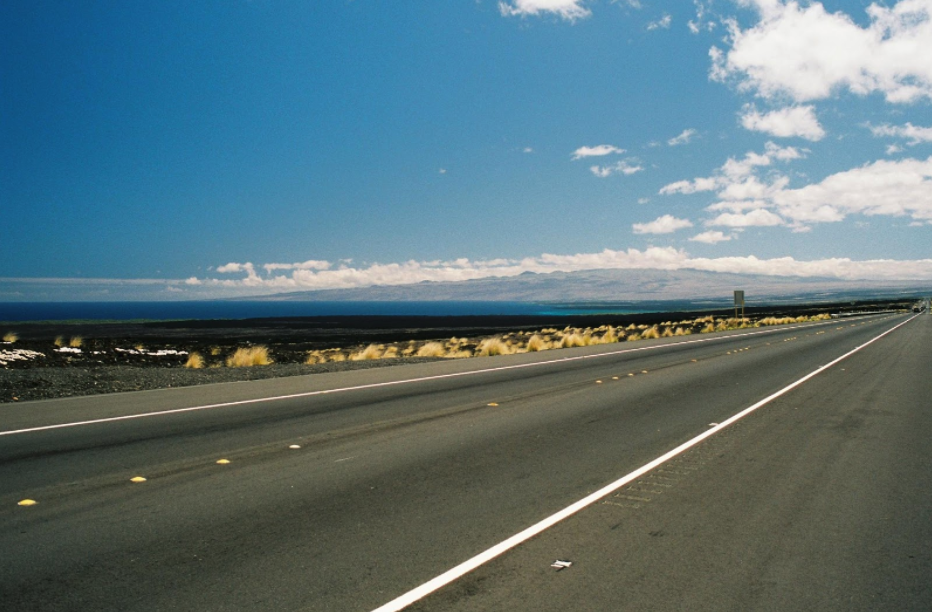 At the bottom, there is a sign that reads "Friends of Hoʻokena - Kayak Rentals, Snorkel Gear, Food," and points to a rocky, single-lane road leading to the soft black sand beach. The beach is made up of a combination of lava rock and coral, which creates a the dark gray-black sand that covers the beach. Many days, schools of spinner dolphins just outside the coastline and will come into the bay to rest. During the winter, Pilot and Humpback whales can also be seen in the distance.
Hoʻokena has always been one of my favorite beaches for many reasons. The most important one – it is rarely crowded. Most tourists will never visit Hoʻokena, either because they have never heard of it, it is too far from Kona-town, or they have listened to stories of its historical crime and hostility. However, Ho'okena is full of activities suitable for the entire family and the town is usually made up of a pretty easy going crowd.  
Rent kayaks from "Friends of Ho'okena" and paddle along the Hoʻokena coastline — you will be able to peer out of the kayak and see straight down into the ocean below you! Fish, turtles and coral reef are all visible in this beautiful oasis.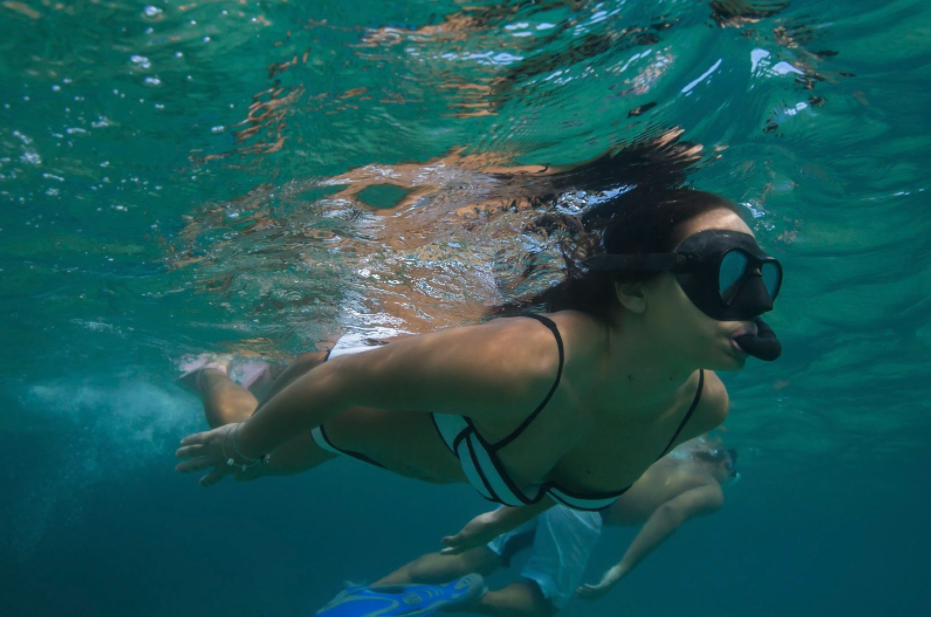 Hoʻokenaʻs greatest feature by far is the snorkeling off the coastline. Because of its location, the water is usually safe in Hoʻokena, and the current does not pull so heavily due to a cliff face that spreads across the south end of the beach. The snorkling is fantastic due to the lack of foot traffic ruining the coral. Swimming through the coral reefs are multiple kinds of fish, from yellow damsels, Uhu (Parrot Fish), and even a puhi (eel) or two. Embedded in the rock are stunning gems of many colors, including olivine, that are lined with purple, red and black sea urchins. Due to the shallow reef and long coastline, the snorkeling at Hoʻokena is almost as limitless as oneʻs courage.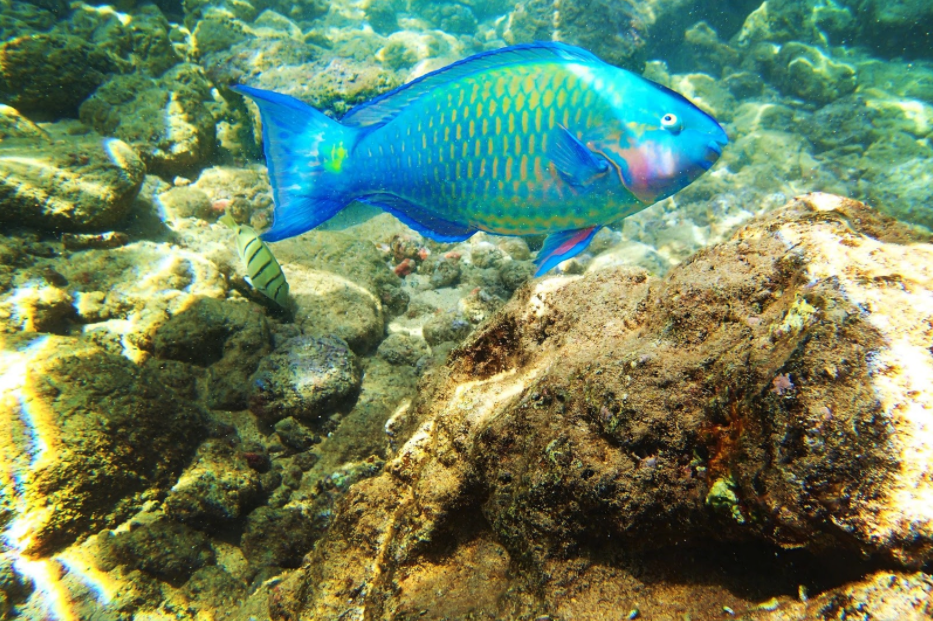 A Few Things You Should Know About Ho'okena
Hoʻokena offers great snorkeling. Remember to bring your mask, fins and snorkel to enjoy what the beautiful coastline has to offer.

Forgot something? That's okay, as the Friends of Hoʻokena booth usually opens from 10 a.m. to 3 p.m. and stocks many supplies including sunscreen, water, beach chairs and gear rental, snacks, including Häagen-Dazs® ice cream bars! And, donʻt forget that kayaks are also available for rent too! For more information check out their website.

There are picnic tables spread throughout the beach, making for a great spot to have lunch or dinner. There are many trees on the beach as well, which create ample shade during the hot day.

Hoʻokena Beach Park has public restrooms with toilets, sinks and showers. There is never any soap at Ho'okena, so be sure to bring some if you need to, but make sure that it's biodegradable as the flow ultimately leads to the ocean.

Remember your rubba slippas! The black sand gets heated quickly by the overhead sun.

This is a less frequented beach than most, so enjoy the privacy and easy-going crowd.

Hoʻokena was one of the last fishing villages in Hawaiʻi. It is a sacred place, and should be treated respectfully. Please do not attempt to climb the rock wall or enter into caves.
Aloha e Komo Mai! Hawaiʻi Life ~ Vacations