27 May 2022
Where to Snorkel on Kauai in the Summer?
There's something truly mesmerizing about snorkeling. Exploring a whole underwater world full of life and color. Snorkeling around the Hawaiian islands is an unparalleled experience you don't want to miss. While Kaua'i is most often recognized for its striking and lush Nā Pali Coast, the island is teeming with beauty beneath the surface of its waters. More than half of Kaua'i's coastline consists of beautiful white sand beaches with coral reefs to admire. With stunning views above and below the ocean, Kaua'i is abounding in must-see snorkel spots. 
Exploring Kaua'i's reefs on your own is always an option, especially with so many local shops to choose from for renting proper gear. Taking an official snorkel tour may be a better option, however, for visitors looking for an experienced guide to show them Kaua'i's best snorkel spots. Visit our Ultimate Snorkel blog for more information on tour options, or contact your personal Hawai'i Life Concierge at Concierge@HawaiiLife.com. 
Keep reading for our list of breathtaking summer snorkeling spots! It's important to be mindful that these locations experience dramatically different conditions in the winter due to a change in direction of the ocean's swell. But during the summer months, the following beaches are tranquil and offer snorkeling opportunities worthy of adding to your trip itinerary!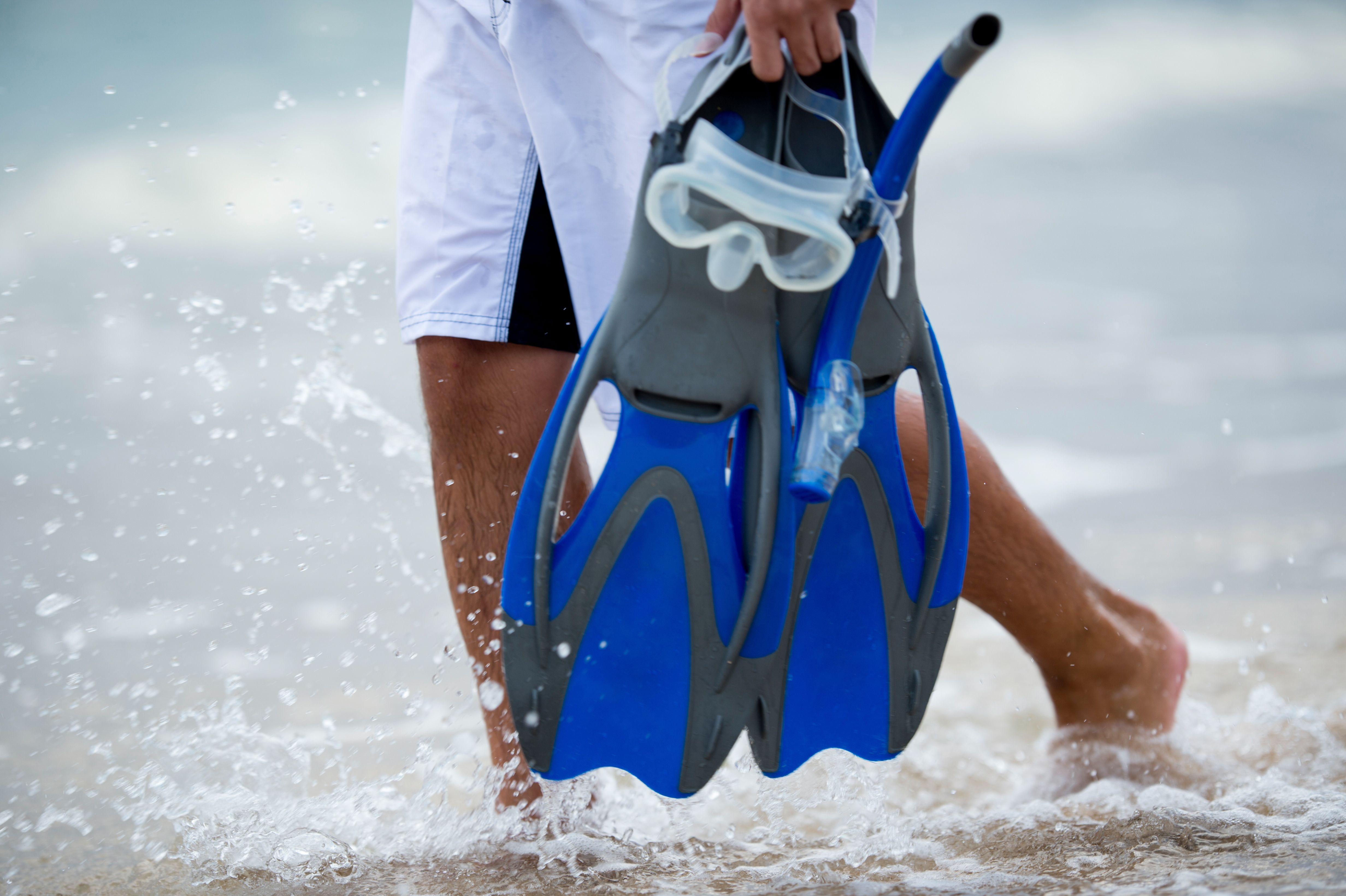 Anini Beach
Located on Kaua'i's north shore, Anini Beach is an all around popular spot. With two miles of beautiful white sand running beside one of the largest coral reefs in Hawai'i, Anini Beach is the perfect destination for summer snorkeling. The extensive reef provides a barrier between the crashing waves and the shore, so this spot is especially mellow and its shallow waters ensure an easy entrance for snorkelers of all ages. 
After some time spent under the sea, take a walk down Anini Beach's shoreline or picnic in a grassy area with ocean views. There's something to enjoy for everyone! While there are no lifeguards here, the area does have restrooms, showers, picnic tables, and permit camping options.
Ke'e Beach
Ke'e Beach is a beautiful, protected spot that marks the beginning of the prominent Nā Pali Coast. In fact, this beach is the last beach reachable by car on the island's north shore. The snorkeling here is protected by a reef that forms a calm area, complete with a few tide pools. 
This beach is especially noteworthy because of the views of the Nā Pali Coast that are best admired from in the water. It doesn't get much better than a view of vibrant tropical fish underneath the water and striking mountains above!
Located in Hā'ena State Park, visiting Ke'e Beach may require reservations placed as early as 30 days before your visit. For updated information on reservations, parking, and shuttle services, visit the Hawai'i State Parks Division website.
Tunnels Beach
Just a quick drive south of Ke'eBeach is Tunnels Beach, which gets its name from the lava tubes that run through the reef. This location boasts a stunning array of tropical fish with a lush jungle backdrop. This spot has plenty of reef to explore, and the reef even reaches right up to the shore at low tide. Swimming to a large hole in the middle of the bay where fish gather completes the experience at this spectacular location. A deep channel separates an inner reef from the outer reef formation and is only recommended for experienced swimmers and snorkelers.  
Roadside parking is limited here, but additional parking is located up the road at Hā'ena Beach Park. Be sure to check out the Hawai'i State Parks Division website for updated information on parking at Hā'ena Beach Park.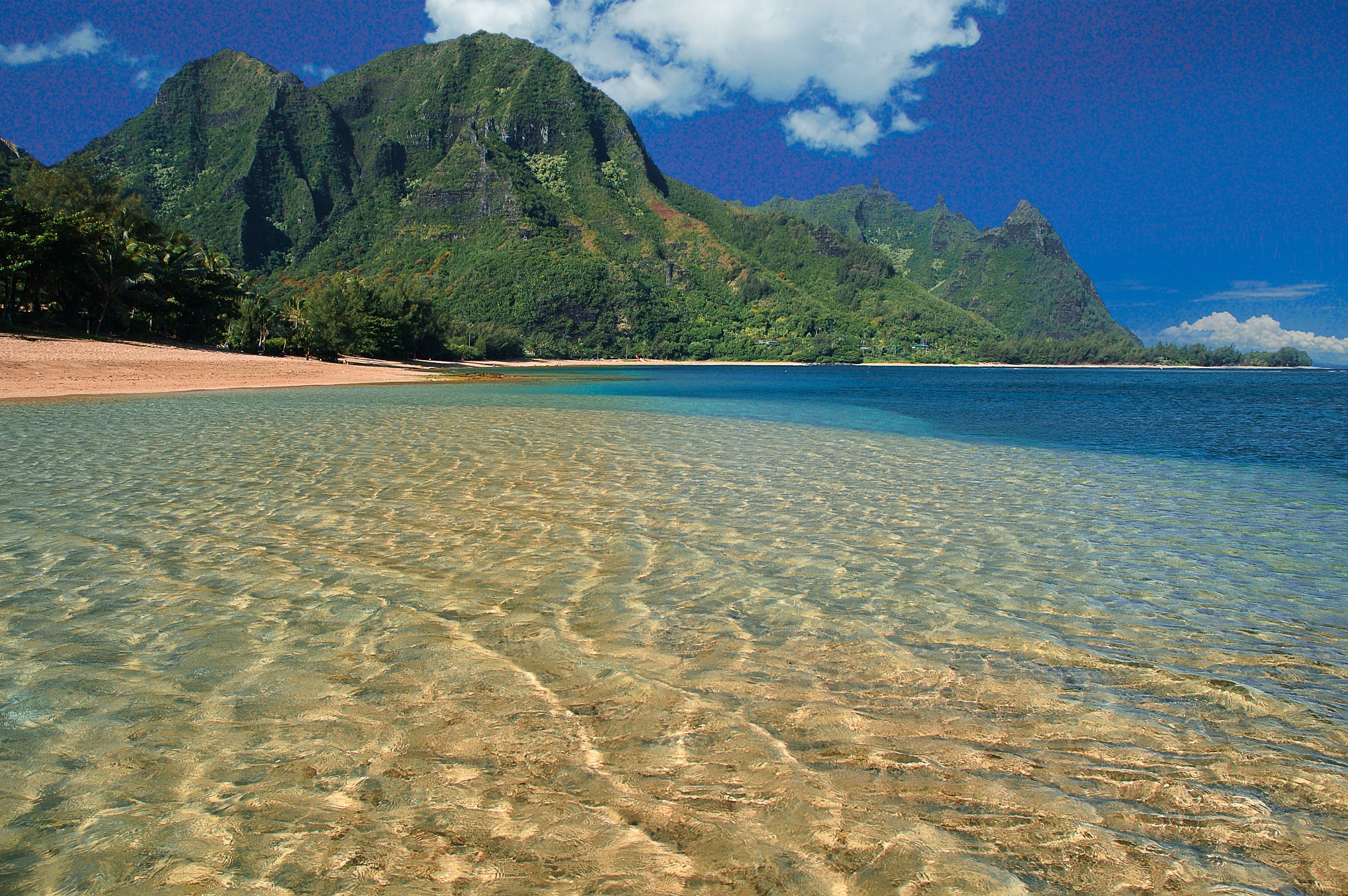 Lydgate Beach Park
Lydgate Beach Park is a peaceful summer oasis on Kaua'i's east side. This beach is marked by two lagoons formed by lava rock walls, creating a haven from the ocean waves favorable for snorkeling. While there isn't a coral reef at this spot, vibrant fish still play around in these shallow waters. 
Surrounded by palm trees and a grassy lawn, this spot is a family favorite. Amenities include picnic tables, restrooms, lifeguards, and a playground. Even the keiki (children) can join in on the summer fun at this protected spot! 
Poipu Beach
Poipu Beach is on Kaua'i's sunny south shore and can be enjoyed throughout the summer. This spot, however, is prone to periods of strong swells in the summer months, so check surf conditions before you go.
Poipu Beach is unique because it's actually made up of two beaches that intersect at one sandbar. On the right side of the sandbar is a calm lagoon created by the reef, perfect for snorkeling. The left side is known for bodyboarding, with waves the ideal size for a thrill without getting tossed by the ocean. Poipu Beach and the surrounding area have everything you could need (restrooms, picnic tables, lifeguards, barbecues, pavilions, the list goes on) and the area is quite extensive, so you won't get bored here! 
Prince Kuhio/Lawai Beach
Great for beginners, this spot is easily accessible at low tide. This south shore beach is narrow and small, but that shouldn't discourage you from exploring the water here. The marine life you'll be swimming with isn't limited to tropical fish - Keep an eye out for sea turtles, Hawaiian monk seals, and surfers!
The visibility at this spot gets better the further out you swim, and the coral tends to be more vibrant as well. This beach is right next to a restaurant, and the surrounding area has plenty of options for eating, resting, and rejuvenating.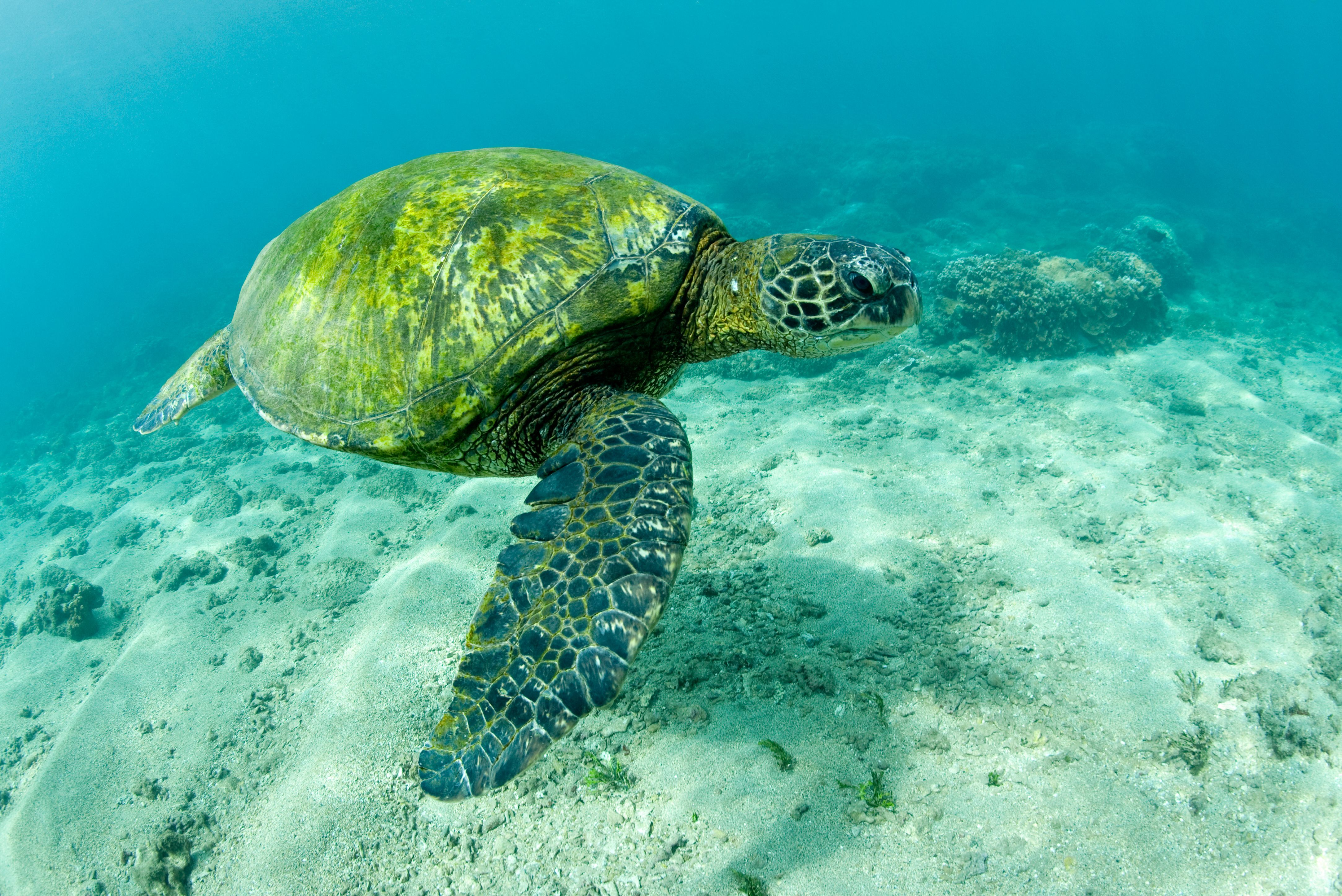 Salt Pond Beach Park
Salt Pond Beach Park is a local gem found on the southwestern part of Kaua'i. With its white sand, the colorful reef to explore, and stretch of shoreline to stroll along, plan on making a day of your visit here. You can enjoy lounging in a natural "baby pool" protected by the reef. And this area's calm and shallow lagoon is just right for wading in after snorkeling. This park is also well-known for its rich culture - Families nearby practice the art of making Hawaiian salt, a common practice passed down by generations of Hawaiians. 
Kauai's south side is available for snorkeling throughout the summer on days when the ocean is calm. Please check conditions before going out. 
Plan Your Getaway Now
The opportunities are endless on Kaua'i, whether you spend your days snorkeling with honu (sea turtles), taking a helicopter tour of the Nā Pali Coast, or hiking into Waimea Canyon. To make the most of your stay, you deserve a place that feels like home while you're away from your own. Hawai'i Life has luxurious vacation homes all throughout Kaua'i that provide a relaxing place to come back to after a day of checking items off your bucket list. Check out our vacation homes and book your stay today!