10 Feb 2016
The 11 mile rugged terrain of the Kalalau Trail is a much sought after venture for both travelers and locals. What most are not aware of though is that if planning on proceeding past Hanakāpīʻai Valley (2 miles in), a permit is required.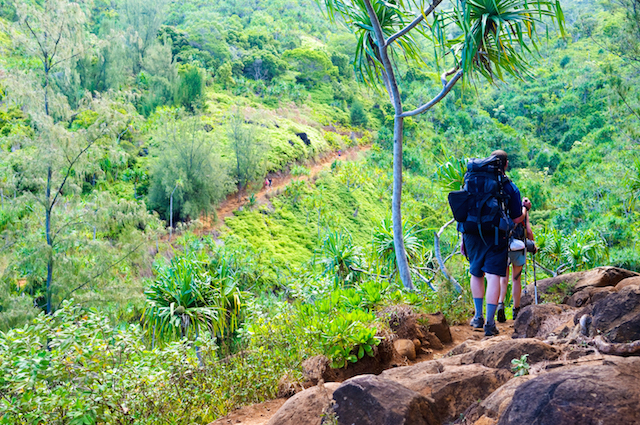 As of late, the DLNR has been really cracking down on campers and hikers of Kalalau who do not have state issued camping permits. 70 citations have been written in the last 90 days! A citation requires that you show up in court and a violation of this is considered a petty misdemeanor and could result in a criminal record in addition to penalties.
It is important to note that a permit is required for hiking, regardless if you are camping or not. The cost of the permit is $20 for travelers, and $15 for Hawaii residents. So now that we have established the importance of obtaining a permit, let's get to the nitty gritty on how to make it happen.
How to Obtain a Permit
Online: Permit availability and reservations can be found on the State of Hawaii's online reservation system. Once there, follow the steps below:
Click "Continue" at the bottom of the page
Select Island "Kauai"
Select Location "Napali Coast State Wilderness Park"
Click "Continue" at the bottom of the page
Click Browse for Availability
Click Make Reservation at the bottom of the page (you will have to create an account)
 
If you need to make changes to your permit, log back into your account, select "My Reservations" within the top bar, then click "edit" for the appropriate permit. After editing and making the additional required payment ($3), you must print a copy of your new permit and discard the old one.
In person: If you prefer to get your permit in person, you will need to go into the State's Park district office. Office hours are Monday-Friday, 8 am-3:30 pm HST.
Please note that there are only a limited number of permits issued at any given time, meaning: they sell out! So it is important to plan ahead. For further details regarding the Kalalau trail, please visit the DNLR webpage.
Trail Rules and Regulations
Permits allow you to stay at either Kalalau or at Hanakoa
Maximum length of stay is 5 consecutive nights along the Kalalau Trail
No 2 consecutive nights may be spent at Hanakoa Valley
Hanakoa – Camping allowed on terraces in vicinity of shelters and composting toilet
Kalalau – Camping allowed on terraces immediately adjacent to Kalalau Beach and on sand beach above the high wash of waves
No camping allowed along streams, in caves, or by cliffs
During summer only (5/15-9/7) kayak landings are allowed ONLY with a valid camping permit
Archaeological Sites in camping areas are protected by law
Open fires are prohibited
Cook on campstoves or portable grills only
Do not move rocks or create fire rings
Absolutely no use of emergency helicopter landing pads
No trash service, pack out what you pack in
No drinking water – stream water must be treated
Cancellations: refunds are available if at least 15 days prior ($5 cancellation fee)
Composting toilets at Hanakapi'ai, Hanakoa, and Kalalau
Restrooms, outdoor showers, trash cans, drinking water, and a payphone can be found at the trail head near Ke'e Beach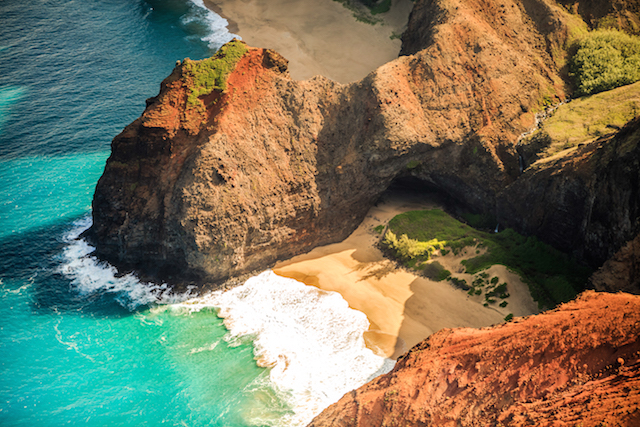 Now that all the legal logistics are worked out, we hope that your Kalalau adventure is filled with discovery and beauty and that you take home memories to savor for a lifetime.