16 Jun 2023
Top 5 Kauai Vacation Homes with Epic Ocean Views
One of the top reasons that people come to Kauai, Hawai'i on vacation is for the chance to go snorkeling or diving, surf the waves, get in some quality beach time, and relax at a beautiful, comfortable vacation rental with incredible ocean vistas.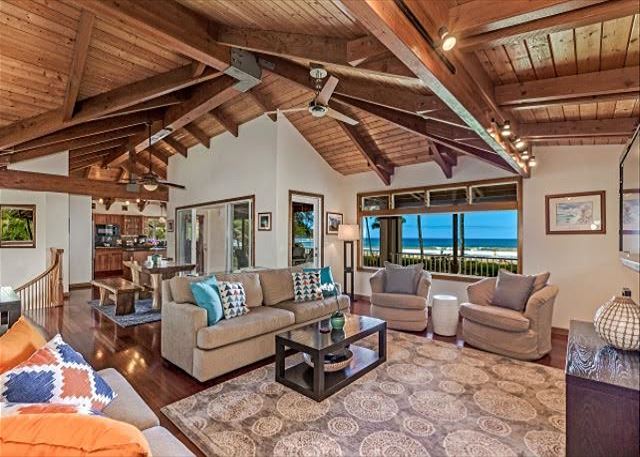 Pine Tree Villa is an excellent home if you're looking for a relaxing stay with outstanding views, comfortable accommodations, and plenty of space. This home can sleep up to 8 people per night, with two king beds, a queen, and a pullout sofa offering a range of accommodations. Several large 4k TVs scattered throughout the home also mean that you'll never lack for entertainment. And all the TVs are connected to the internet, so you can log in to the streaming service or other entertainment provider of your choice. You'll also enjoy a spacious deck, patio, a cozy gazebo, and a BBQ grill outside for the best fresh food, while the inside boasts a fully-equipped kitchen. Pine Tree Villa is within walking distance of the town of Hanalei, a local coffee shop, a restaurant, and some of Hawaii's most beautiful beaches!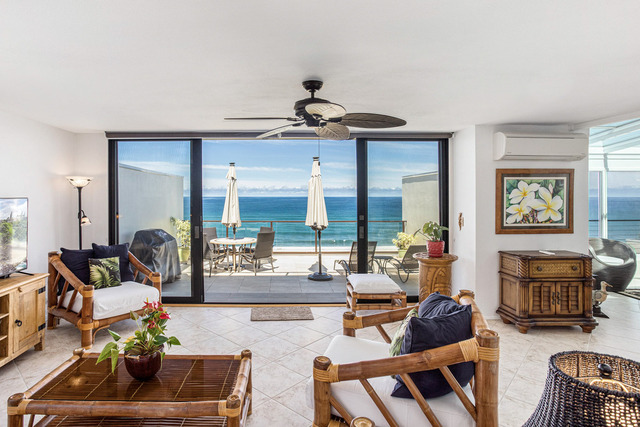 This two-bedroom, two-bath condo is the perfect option if you're looking to live in luxury during your Hawai'i vacation. Full climate control, top-of-the-line appliances, and luxury finishes in every room ensure comfort and ease for the duration of your stay. If you don't feel like cooking, don't worry! This condo is next door to the famous Hanalei Bay Hotel, which has three different world-class restaurants, a coffee bar, and shopping options within easy walking distance. Puu Poa 308's kitchen and ocean-facing bar make this a perfect place to gather with friends, close family, or anyone who can't get enough of gazing at the ocean.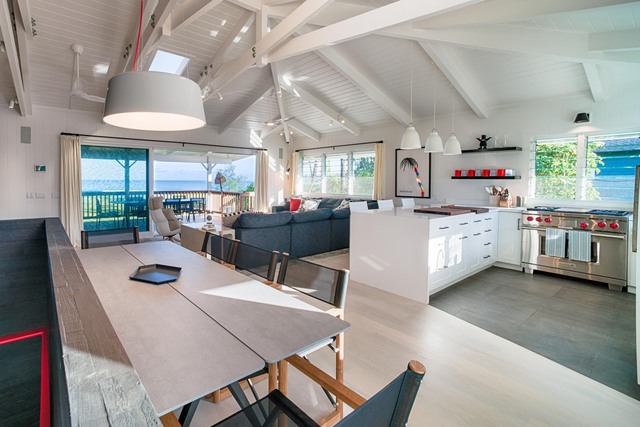 The Hanalei beach estate truly looks like something out of a storybook! This beautiful home is surrounded by lush green lawns, with a cobblestone path leading out the backyard to the beachfront beyond! Wifi is included, and the home is equipped with a powerful AC system to keep you cool on even the hotted Hawaiian days. Step out the door and let the sight of the Pacific take your breath away. You'll even be able to see the mountain from the second floor. After a day of splashing around in the waves, warm up in the estate's hot tub. Then enjoy the perfect end to a day in paradise by savoring a delicious meal in either the indoor or outdoor dining spaces.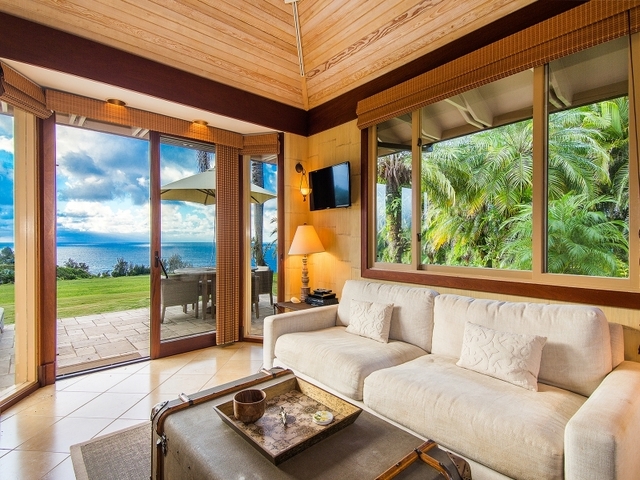 Hale Nanea is located next to a spacious 34 acre, private beachfront on Kauai. There are literally dozens of white sand beaches nearby, making this comfortable villa the perfect destination if you're looking for a Hawai'i vacation away from the crowds. The fully equipped and updated kitchen includes all the appliances you might need to craft truly gourmet dinners. Or take a short trip to Kilauea Town or Princeville for dining, shopping, or even a day at the Princeville resort and spa. This property also offers free WiFi, has a TV, an onsite hot tub, and nearby opportunities to golf, kayak, canoe, or practice your tennis skills. Then return to your spectacular villa in time to watch the sunset light the ocean's waves and mountains' summits aglow.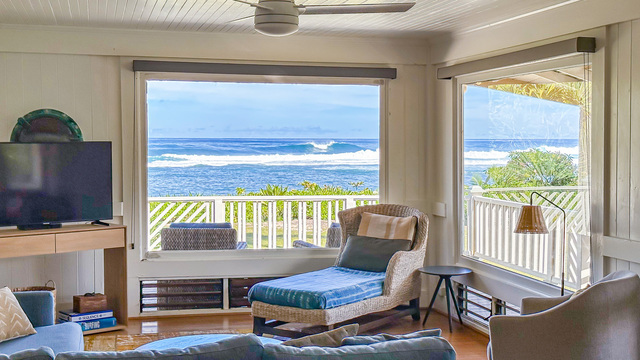 Hale Kalani offers unobstructed ocean views, some of the best sunrise and sunset vistas anywhere, and a beachfront perfect for swimming, snorkeling, and more. If you truly want to experience the magic of Hawaii's natural spaces, this is the property for you! Two bedrooms and one bathroom make this oasis a perfect destination for smaller groups, or groups that are planning to be out and about most of the time and don't mind slightly closer quarters. This property also features a wrap-around lanai with lounge seating and dining, so you can experience Kauai's natural beauty from every angle.
Ready to Book Your Kauai Vacation?
Looking for the best vacation spots on Kauai? We've got you covered! Hawai'i Life is a locally owned and operated vacation rental business with properties on Kauai, Maui, Oahu, and Hawai'i Island. 
In addition to helping you find the perfect vacation rental for your needs, we also offer concierge and personal assistance services to help ensure you have the best possible experience. We can direct you to local amenities, make restaurant recommendations, and more. Contact us today to get started! Vacations@HawaiiLife.com | 855.447.3685