6 Aug 2020
Follow us as we take a trip from Maalaea to Makena, exploring South Maui's best beaches! With miles of white sand and multiple beach parks, you'll find your ideal spot in the sand. There are beaches for the perfect family day, snorkeling and scuba diving, swimming, or just relaxing. All of these locations offer unforgettable west-facing Maui sunsets and seasonal whale watching that are sure to make everlasting memories on your next trip to Maui! 
Sugar Beach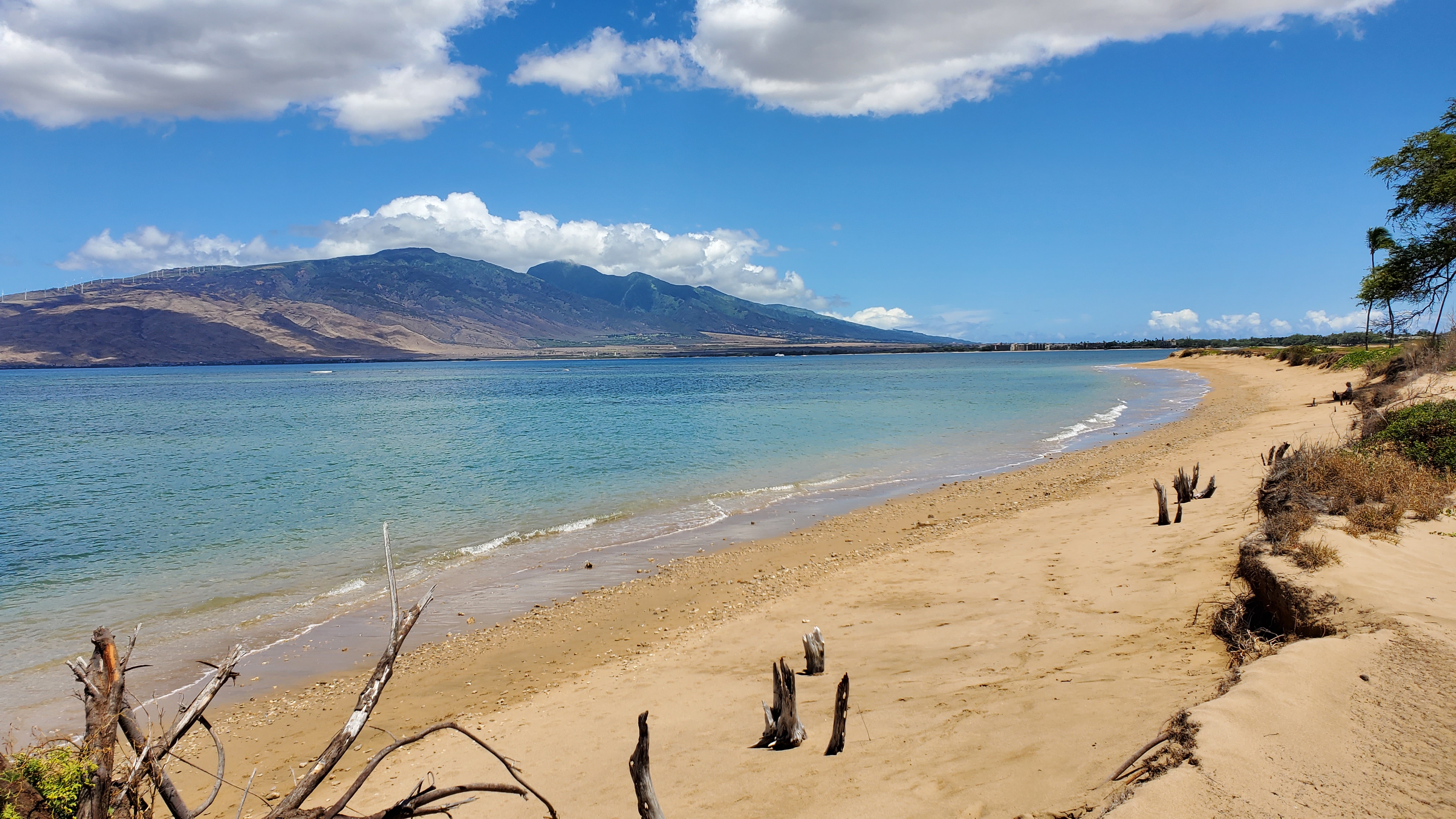 The town of Maalaea is located at the edge of the beautiful Maalaea Bay, beneath the West Maui Mountains. Known for Maalaea Harbor and Maui Ocean Center, Maalaea is home to numerous oceanfront condos, shops and restaurants.  Here you can find the start to Maui's longest beach. Sugar Beach, just over five miles long, runs from Maalaea to North Kihei.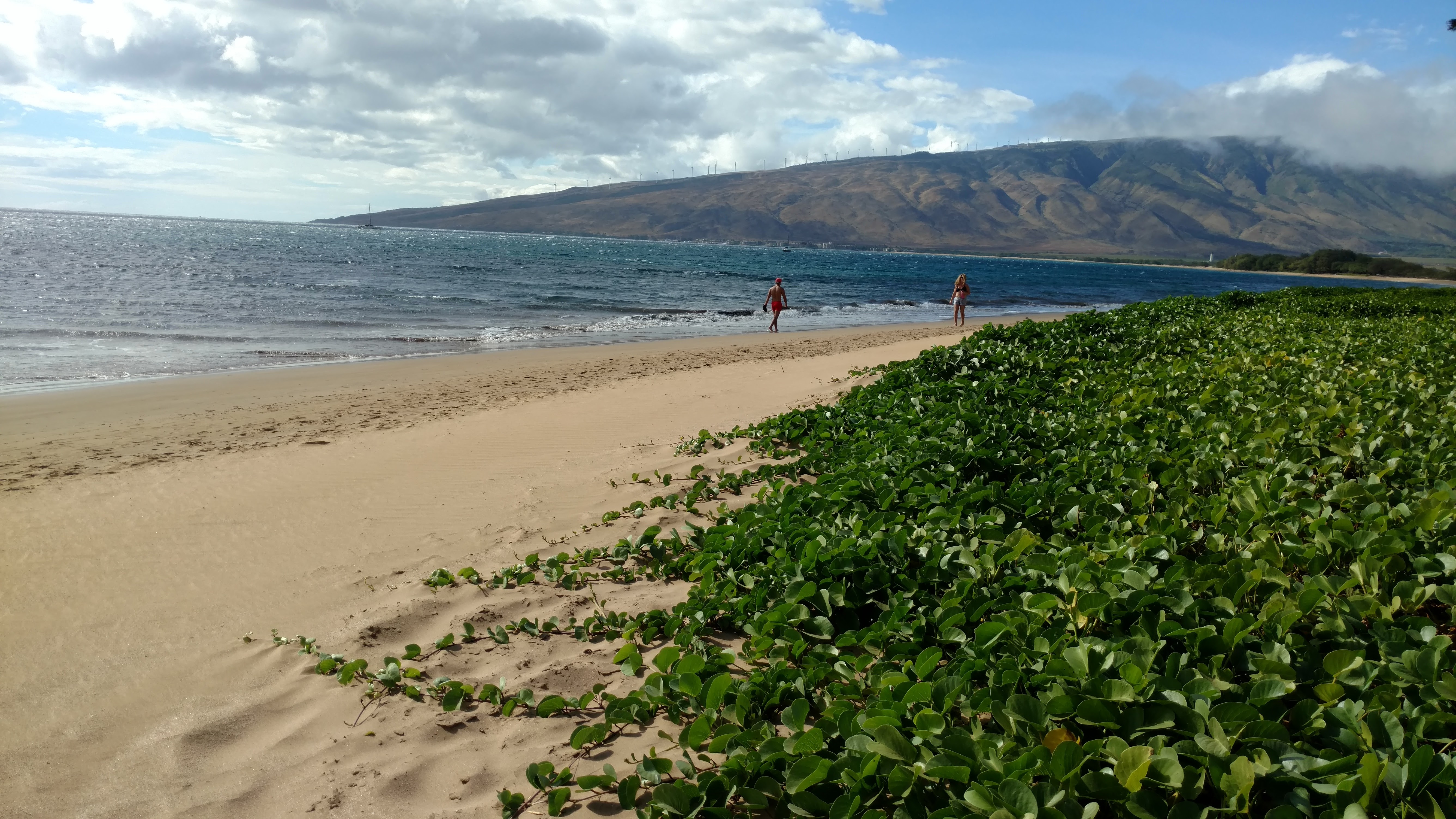 If you're staying in Maalaea or North Kihei, many residents and guests enjoy their morning walks along this stretch of sand, enjoying the waves with the sun rising in the background. Outrigger canoes often grace the waters off the coast. Sugar Beach also offers spots to swim, great fishing, and privacy with its five miles of open beach. Sugar Beach can be accessed from the end of Hauoli Street in Maalaea and then along North and South Kihei Roads.
Kamaole Beach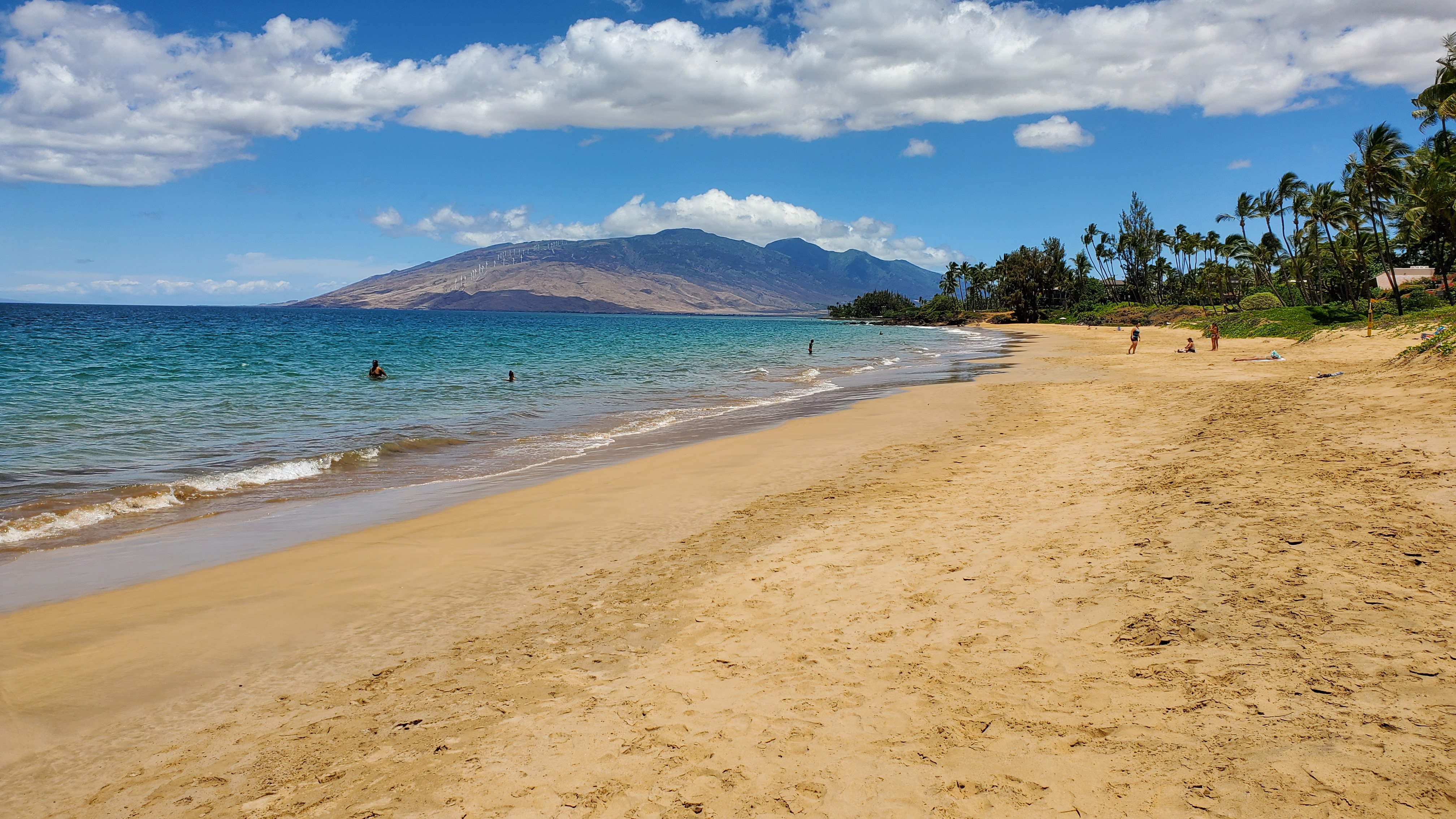 As we continue down the South Maui coast into Kihei, we reach the Kamaole Beaches and Kamaole One Beach. Also known as Charlie Young Beach at one end of the beach, 'Kam One' is a great family beach that offers picnic tables, grills, and water activities for beachgoers.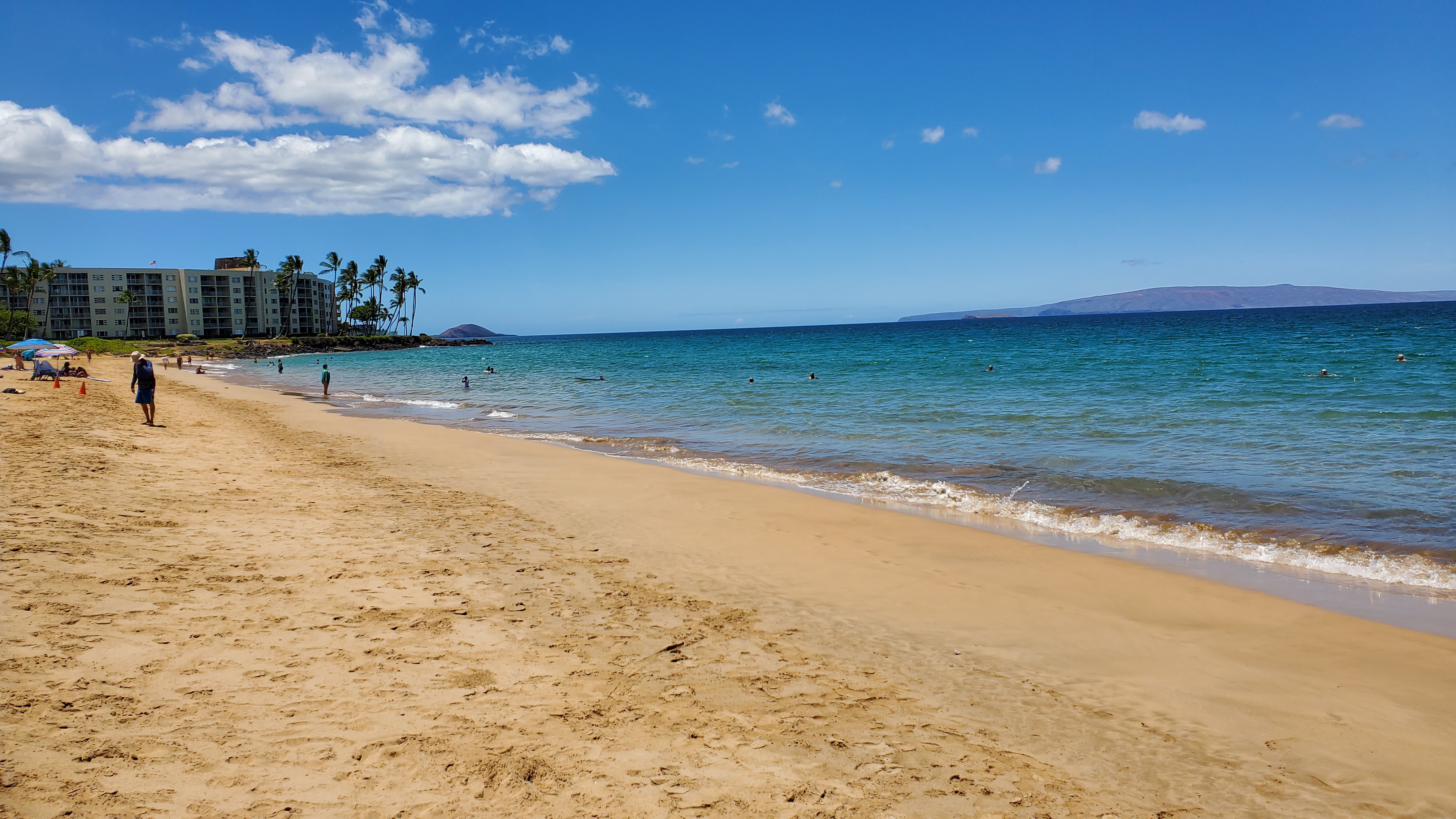 The Kamaole Beaches are right in the heart of South Kihei, with numerous restaurants and shops within walking distance. Ample parking and lifeguards on duty make this a great Maui beach for kids and families.
Keawakapu Beach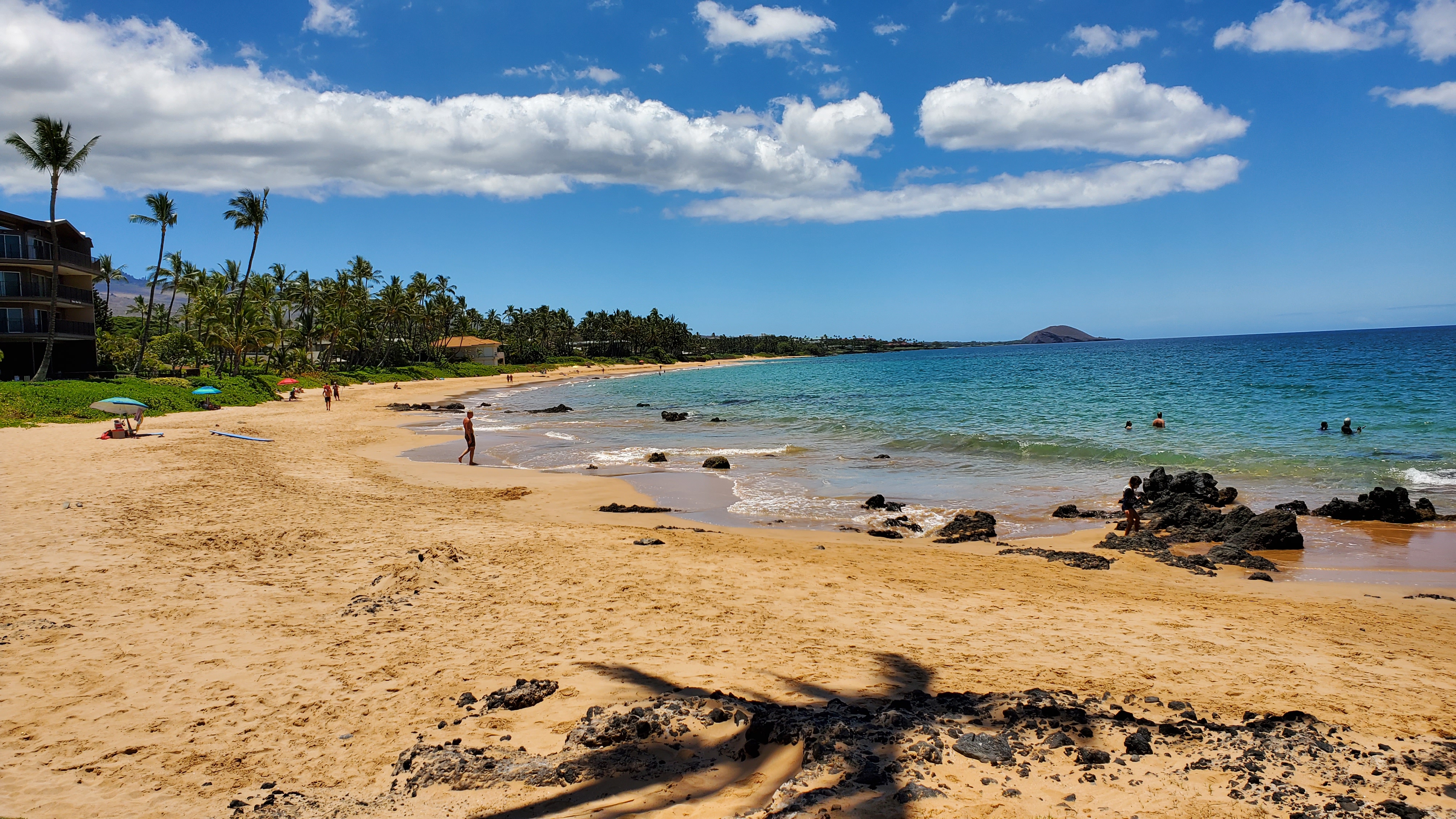 Farther along South Kihei Road towards Wailea, you'll find Keawakapu. One of Maui's most beautiful beaches and viewpoints, Keawakapu Beach offers almost a mile of white sand and calm waters. Great for swimming, snorkeling and scuba diving, Keawakapu has multiple tide pools that are great for kids who love to explore. The beach starts at the Mana Kai Resort and ends at the Wailea Ekahi Condominiums. Parking is available in a public lot right next to the Mana Kai, as well as at the corner of South Kihei Road and Kilohana Drive. If you're looking for a bite to eat, the well-known Five Palms restaurant is conveniently located just off the beachfront, in the Mana Kai condo complex.
Ulua Beach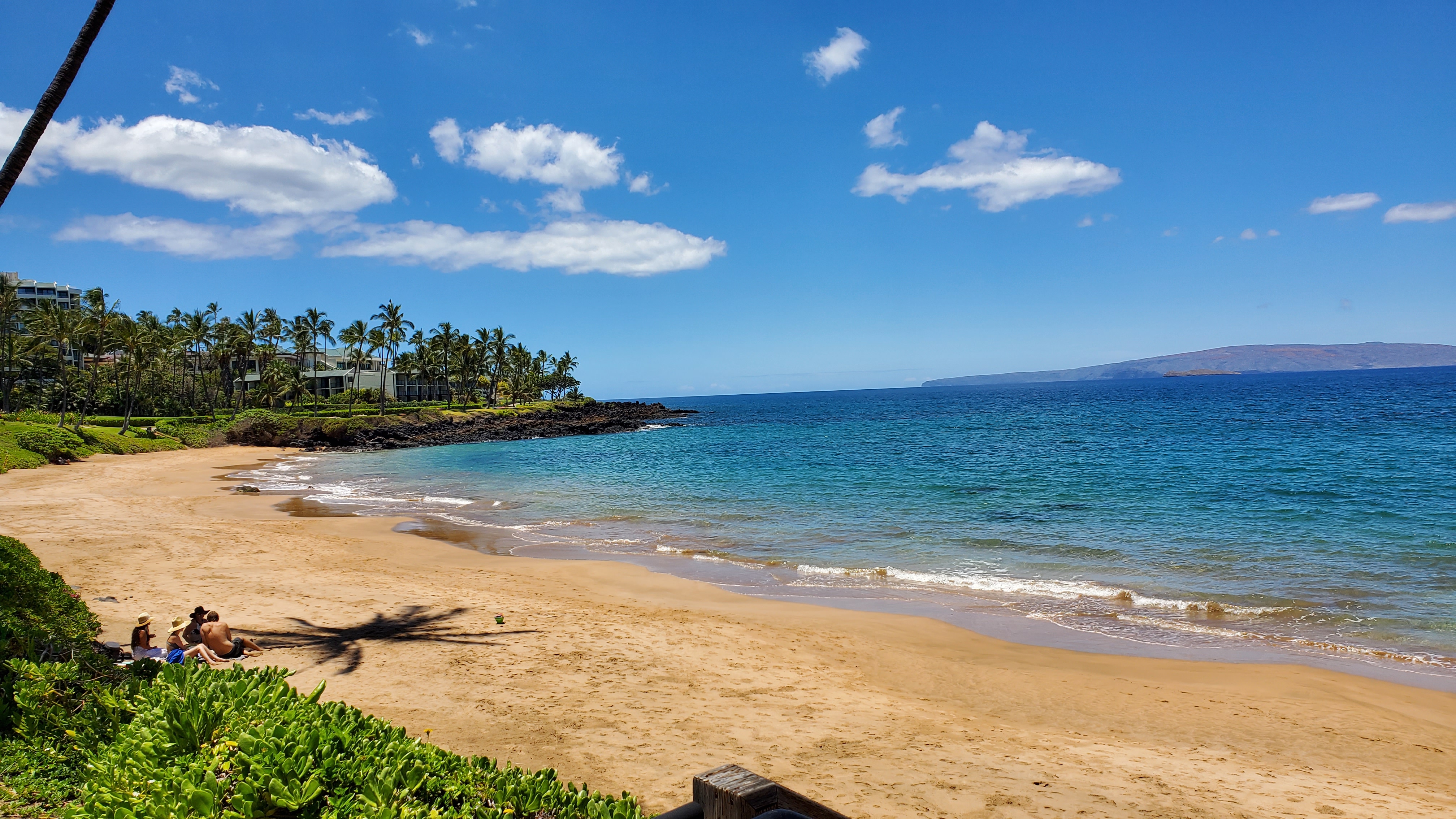 Right in the heart of Wailea is Ulua Beach. Sitting in between the Andaz Resort and Wailea Elua, Ulua Beach offers some of South Maui's best snorkeling and diving with easy access just steps from the entrance. The beautiful blue and turquoise waters from this beach are mesmerizing to look at, while palm trees and other foliage provide some shady spots to keep cool. Ulua a great place to sit in a beach chair and relax all day!  Convenient amenities include public bathrooms and showers, which are always a plus after a salty day spent in the ocean.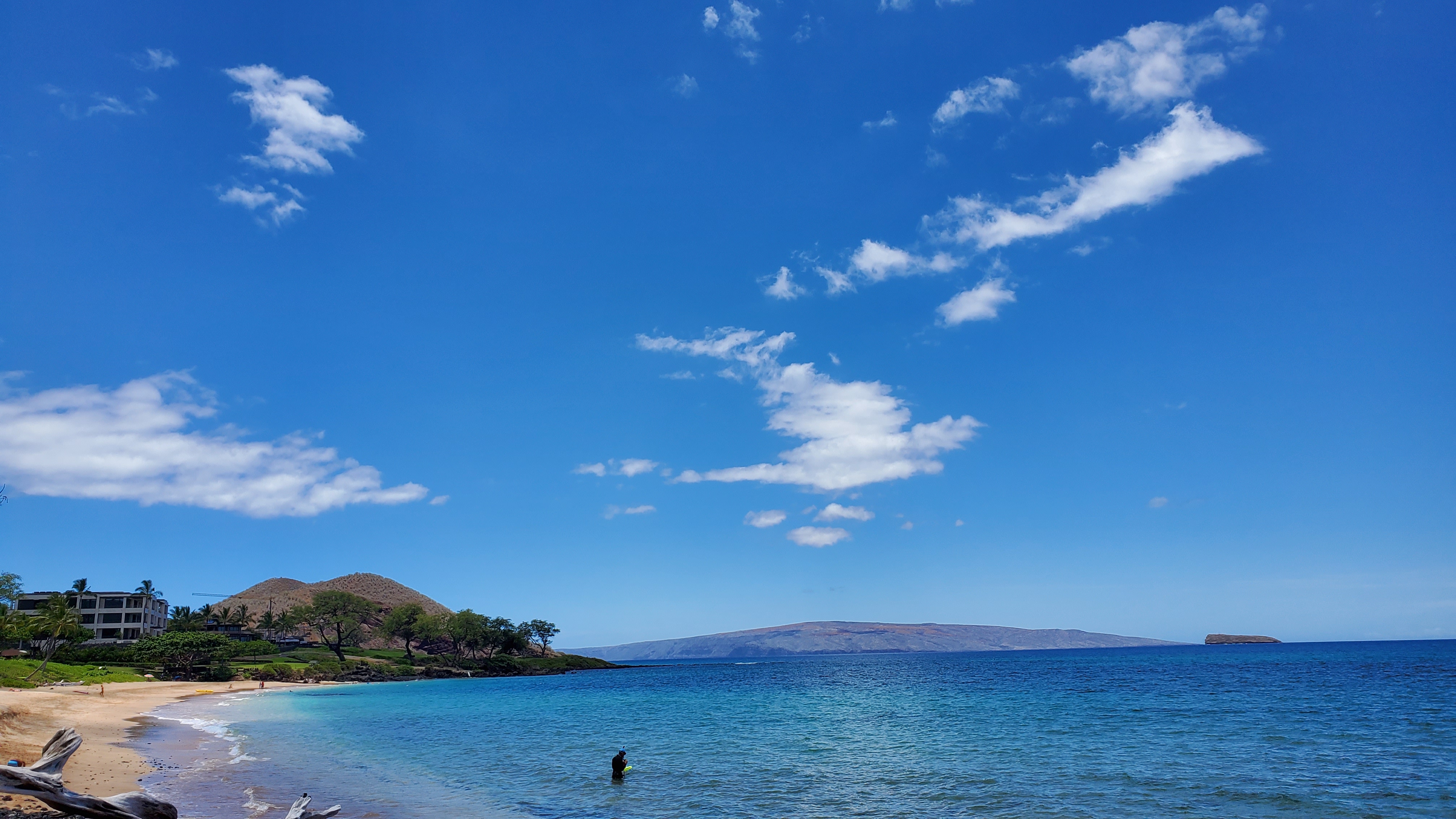 Next up, we have Maluaka Beach, which is located in the desirable oceanfront town of Makena. Maluaka Beach is a favorite for both locals and tourists for its stunning views of Molokini Island and the West Maui Mountains. It has a private "tucked-away" feeling that is unique to this spot.
Also distinct to this park is a large grassy area that sits above the beach with picnic tables and trees for shade. Snorkeling is fantastic here at a place the locals call Turtle Point. Just a short swim from the water's edge, you can spot swimming turtles and tropical fish. Depending on the swells, this beach sometimes offers some fun body surfing, if you're in for a thrill!
The beaches stretching from Maalaea to Makena each have their own unique qualities that make them truly special. Whether you're lucky enough to call Maui home, or you're equally lucky to vacation here, each beach is worth a visit and will offer you a great ocean experience. You really can't go wrong! Check out some of our South Maui Vacation Rentals below to stay nearby and enjoy all that these beaches have to offer.