28 Feb 2022
Is a Vacation Rental a Good Investment?
While there are many factors involved when considering investing in a home, a vacation rental property has the potential to be a smart investment and a great way to increase your income. Whether you're a Hawaii homeowner or exploring a Hawaii real estate investment opportunity, we're here to answer your most pressing and common questions. Feel free to contact us with any follow-up questions about Hawaii property management, Hawaii vacation rentals, and Hawaii real estate! 
Keep reading for some helpful information for the new vacation rental investor.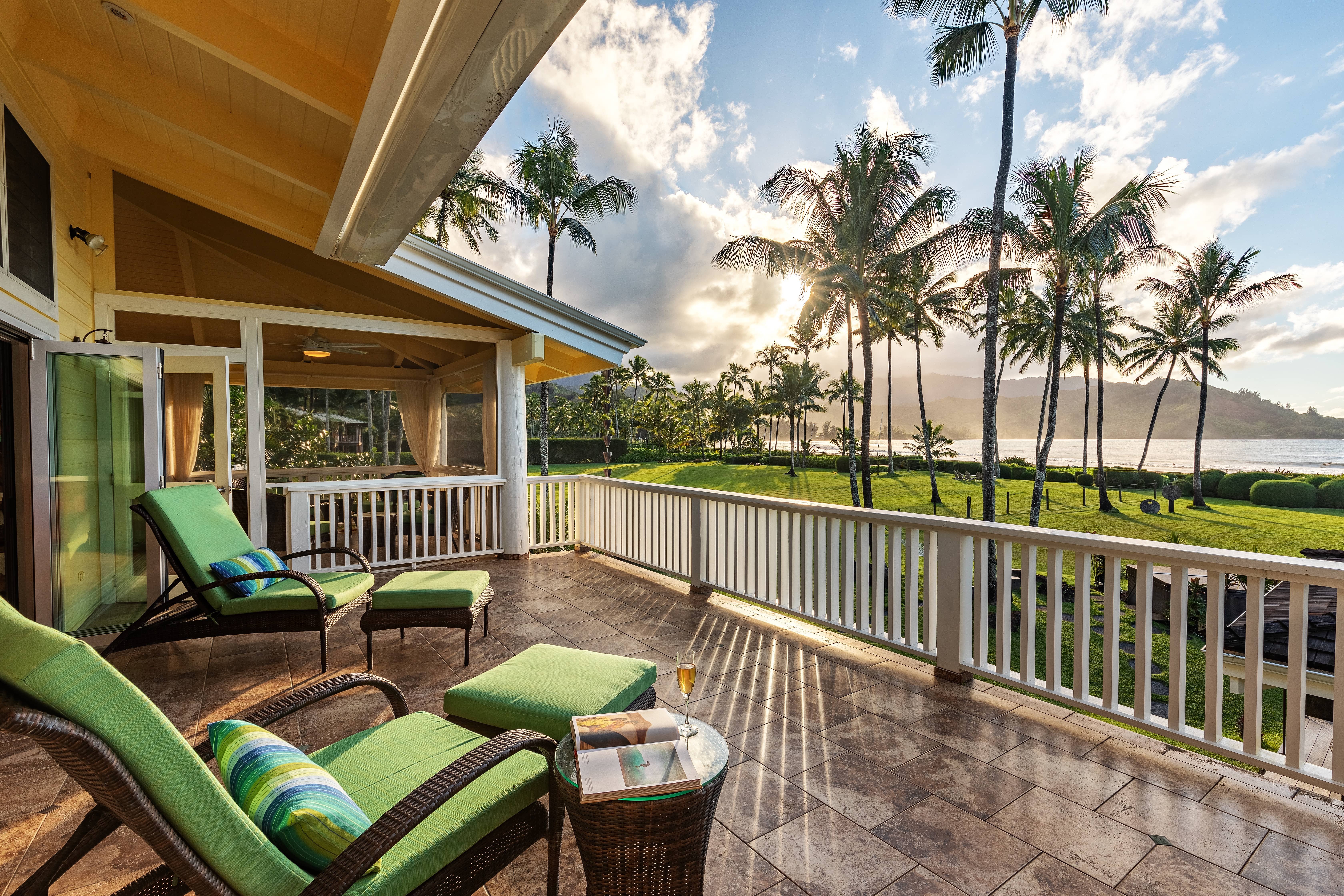 Generate Short and Long Term Returns
A great way to start and see consistent returns in a relatively short time frame would be to choose a property that already has a good track record as a vacation rental, or needs minimal improvements to get it rental-ready. This allows for a shorter turnaround until you are ready to have guests booking. If the home has already been a vacation rental, you may be able to get a good sense of what your return on investment (ROI) might be. Our property management specialist here at Hawai'i Life can also create a rental pro forma for a home to estimate potential revenue, and we can also offer suggestions for how to increase revenue. 
A rental investment can be a beneficial step in building long-term wealth for you and your family, as well as being a strategic part of your retirement. This revenue can also potentially offset mortgage payments or possibly even cover them all together. 
However, one should be prepared for periods of time when bookings are slow or occupancy is not possible due to repairs or other unforeseen issues; it's always a good idea to have a rainy-day fund to get you through these times!
An important way to maximize returns is to hire a property management company like Hawaii Life. We not only help boost your rental occupancy through our extensive marketing networks, but also make sure your home is well maintained, secure, and in pristine condition when you want to visit. Hawai'i Life Rentals has been working with Hawai'i homeowners for over 10 years and is honored to be having our best year on record for vacation rental occupancy–– a testament to the ability of our property management systems to adjust to market fluctuations and our experienced local team. 
Location Can Make All the Difference
Hawai'i's stunning landscape, turquoise waters, and relaxing lifestyle attract visitors year-round from all over the world. Investing in a rental property in a "hot-spot" vacation destination like Hawai'i can be a strategic part of your investment's success. According to the Hawai'i Tourism Authority, Hawai'i had record-setting visitor arrivals in 2019, and now after a COVID-related dip, tourism is again on the upswing. This is a testament to the enduring popularity, allure, and resiliency of Hawai'i. Travel trends also indicate that visitors are opting for vacation rental homes over traditional hotels. Travelers are seeking more spacious and luxurious accommodations with greater amenities. All of which points to a rich rental landscape with high investment potential.
For more detailed information on Hawai'i's housing and rental market trends, please see Manage Casa's Hawai'i Housing Market Forecast and our Hawai'i Luxury Market Report.  
How to Select a Vacation Rental?
Hiring a local real estate agency, like Hawai'i Life, that knows the market and specializes in vacation rental properties can be an invaluable asset to help you find the property that fits your investment goals. Properties close to the beach or other attractions such as restaurants and shopping tend to be popular options; however, more secluded retreats with the right amenities can be successful rentals too. Upgrades such as high-speed internet, hot tub, and beach gear can make a rental even more attractive to guests and increase overall bookings. Hawai'i Life's local property management team can help take your investment to the next level by arranging for professional photos, interior design assistance, and individualized listing copy to make sure your property gets noticed. Our experienced property management team can also help you navigate local rental regulations, file paperwork, understand taxes and other fees, and also make sure your home is competitively priced to reflect peak seasons and special events.
The Financially Savvy Investor
Doing your homework can ensure you're not caught off guard. Talking with a real estate agent or property manager can be a helpful resource for current trends and rental success. By understanding the expenses associated with a vacation rental property, you can figure out if the investment is right for your financial situation. Generally, there are two types of expenses: Upfront expenses such as mortgage fees, taxes, utilities, etc., and more hidden expenses such as unexpected repairs. Although you do have to pay taxes on your rental income, there are a number of tax deductions you may be eligible for, including homeowner and condo association fees, professional cleaning services, travel to your property to conduct maintenance, or to educational events that will benefit your rental business, and property management fees. Yep, that's right, property management services can be a write off! Your CPA can help you better understand which deductions you may be eligible for given your situation.
Protect Your Investment
How will you protect your investment? There is both the financial side to consider as well as the practical day-to-day running of your rental (bookings, checking guests in, arranging cleaning and maintenance) and the physical job of protecting and caring for your vacation rental. A property management company can play an important role in helping you accomplish these goals. Hawai'i Life understands how important it is to know your investment is secure and also meeting its revenue potential. We are a full-service property management company with local offices in every major town in Hawai'i. We have the ability to monitor your home on a regular basis, respond to guest emergencies, and secure your home in unexpected weather events.
We want to share the Hawai'i Life advantage with you!
If we've got you curious about becoming a vacation rental owner, we invite you to book a free consultation with our knowledgeable and local team. Hawaii Life's streamlined, hassle-free property management solutions are designed to help you protect your investments and maximize your returns. Our model separates property management from booking services for our Hawaii vacation rentals. We understand that protecting your investment is just as important as generating business. We're equipped to manage, protect, and evolve all of your investments in every area!
We look forward to getting to know you and your investment goals. Contact Us Today!