20 Dec 2021
Hawaii Life's streamlined, hassle-free property management solutions are designed to help you protect your investments and maximize your returns. Our model separates property management from booking services for our Hawaii vacation rentals. We understand that protecting your investment is just as important as generating business. We're equipped to manage, protect, and evolve all of your investments in every area!
What is the Hawai'i Life Advantage? Keep reading for the top five reasons to choose Hawai'i Life as your property management partner.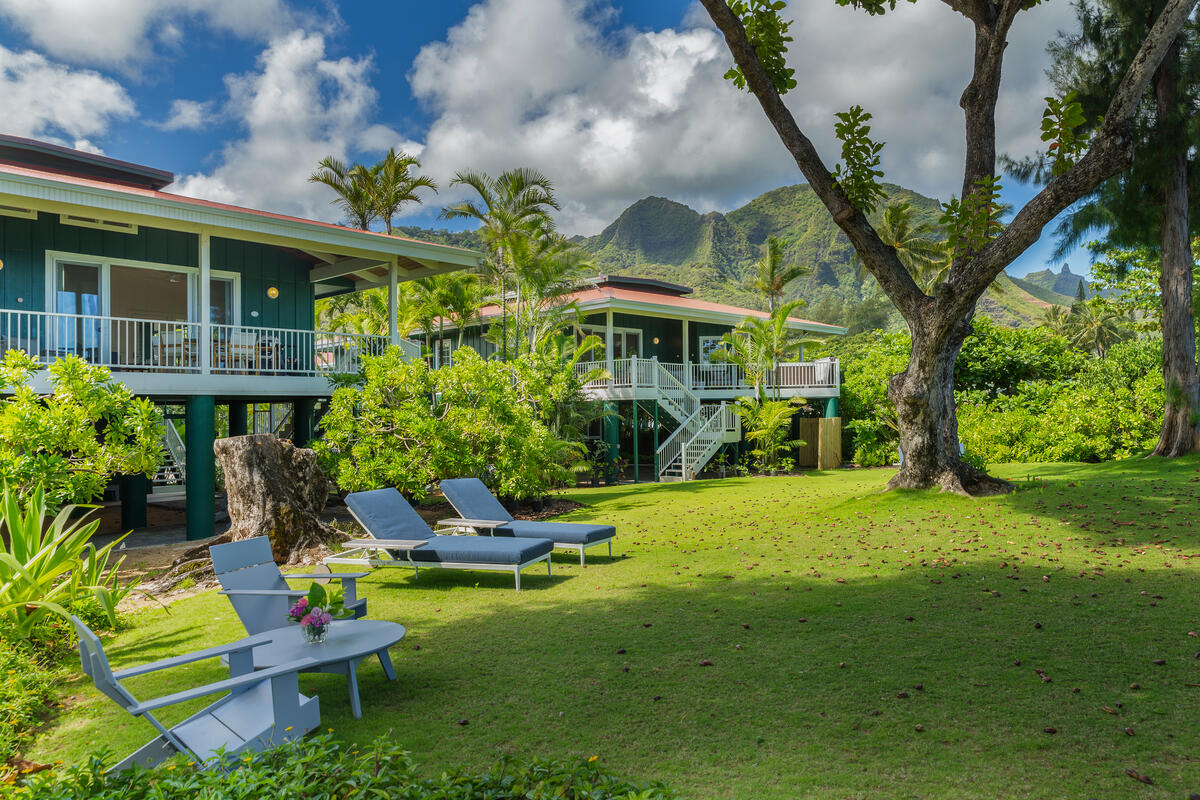 1. An Integrated Property Management Approach
Here at Hawai'i Life, our approach is based on years of experience slowly growing a local agency from the ground up into a well-respected top-tier company. We have a deep understanding of the rental market and the unique needs of both the homeowner and the guests. We have a vested interest to protect your investment, generate revenue, and deliver an amazing experience to our guests. Our approach builds resilience into the very fabric of what we do, your interests are our interests, and the long-term security and success of your investment is our priority.
We don't rely on a fancy algorithm, marketing gimmicks, a single pool of clients, or phone bots. Instead, our passion for providing outstanding customer service through property management is the backbone of our model. We are in the customer service industry renting homes! 
Some of the core components behind our revenue generation model include a local team of exceptional people with deep knowledge of Hawai'i real estate and property management, rigorous multi-pronged marketing strategies, and a belief that our clients' goals shape the game plan.
2. The Home Court Advantage
Think of it like this, you're planning a trip to a foreign country and can take along a book with information about where you are going, or you could hire a local guide who has exclusive knowledge that only comes from living there. We want to be that guide for your property management journey! The expertise of our local teams has been refined over many years of on-the-ground experience, we know what it takes to have a successful and lucrative vacation rental in Hawai'i, and we want to share that expertise with you.
3. A People Powered Company 
We are an un-corporate, local, and forward-thinking company. We embrace technology while maintaining a strong human connection to the people we represent. We pride ourselves on getting to know our guests and property owners and their specific needs and goals. With offices in every major town in Hawaii, our local teams can take the time to make sure our guests and homeowners feel welcome and cared for. We believe having a positive human connection is what can take a guest or client experience from good to exceptional. When you call, we answer!
4. We Provide Massive Marketing Exposure
When you list your vacation rental with Hawai'i Life, you not only have a pro team working for you, but you also have the benefit of our extensive marketing network. We have cultivated our massive client database through years of developing trusted relationships with our guests and clients. We create effective, tasteful, targeted, and well-coordinated campaigns to reach potential and existing clients. We know our strategies work as Hawai'i Life is the most trafficked real estate and rental website in the state of Hawai'i, with an average of 150 thousand visitors per month! We also list your property with our national partners such as VRBO, Airbnb, Google, and Tripadvisor for maximum exposure.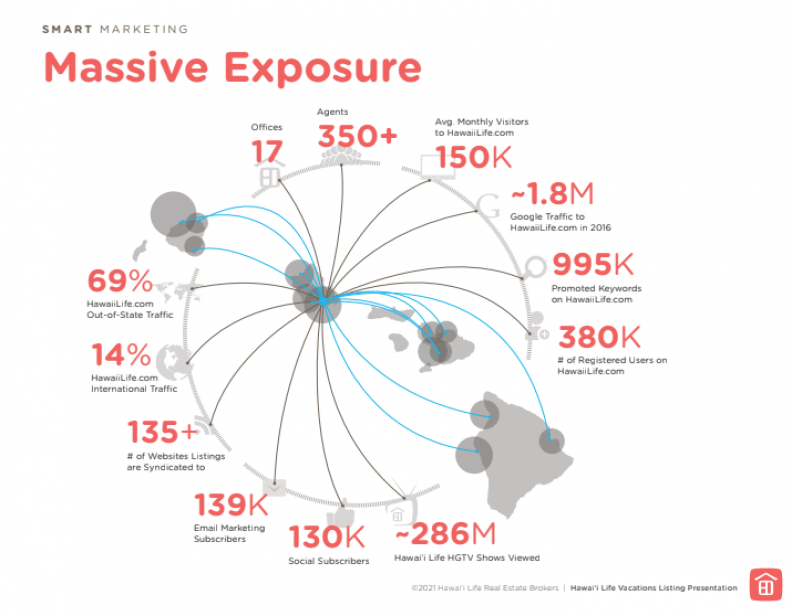 Hawai'i Life doesn't just get your property noticed, we get it booked! We do this through showcasing your home and by highlighting the island lifestyle, helping guests get excited about the island adventure that awaits! Your home becomes an integral part of their vacation vision and planning. Although getting bookings are important, we also know that the initial booking is not the endpoint but the beginning of developing a lasting relationship with our guests. Happy guests are repeat guests (and they also tell their friends!) We have many visitors who exclusively seek out Hawai'i Life for their long and short-term accommodation needs year after year. 
5. An Experience Tailored to You
You and your property are unique. We have learned that an individualized approach is the most effective in showcasing property assets, ensuring the security of your investment, and making sure our clients meet their rental property goals. We offer individualized property evaluation, including home revenue management with analysis of competitors. Although Hawai'i is a popular destination all year round, there are seasonal fluctuations and local events to consider, and we take these market fluctuations into account when setting our competitive rates, so your home is always smartly priced. We can also help you prepare your property to be rental-ready and ensure it has that "wow!" factor with services such as high-resolution property photos, assistance updating amenities, and customized copywriting to make sure your home's best features don't go unnoticed.
Connect with our local team to assess your goals, revenue potential, and to learn more about what we can do for you! We would be delighted to assist you with your rental property needs and help you transform your beautiful home into a profitable investment.
Book a Free 15 Minute Consultation, CLICK HERE