1 Jun 2022
Airbnb Policy Updates Homeowners Need to Know
When Airbnb first announced that it would be changing its refund and reimbursement policy, effective April 29, 2022, vacation rental homeowners were quick to voice their concerns and frustrations on social media and on Airbnb's own Online Host Community.  Airbnb has since responded by removing some of the main problematic points from and making further updates to its Rebooking and Refund Policy.
The slew of recent Airbnb updates has understandably led to some confusion among Hawai'i vacation rental homeowners. Today, we'll clear things up by looking at everything vacation rental owners must know regarding Airbnb's new updates and policies. 
What is Being Removed:

Covid-19 as an Extenuating Circumstance
Since COVID-19 is now a known part of life, Airbnb has updated their approach to COVID-19–related cancellations in consultation with medical advisors. Getting sick from or testing positive for COVID-19 will no longer be considered an extenuating circumstance for bookings made on or after May 31, 2022 (with the exception of domestic reservations in mainland China and South Korea). Should a guest cancel their booking because they're sick with COVID-19, Hawai'i Life's cancelation policy will apply. 
In accordance with this policy, the initial deposit is non-refundable for a cancellation made more than 60 days out from the arrival date. Rent and taxes will be forfeited for any change of dates or cancellations within 60 days of arrival. For more information please refer to Hawai'i Life's terms and conditions. 
Certain Policy Language
Airbnb has removed certain language from the new policy, making the definition of a "travel issue" more ambiguous and subjective. This small but significant change gives guests more wiggle room when reporting an issue and making a claim. 
What is Remaining:
Previously, guests only had a 24-hour window of time during which they could make a complaint about a vacation rental. Airbnb claims that their investigations revealed that 24 hours was not enough time for guests to reach out for help in resolving their travel issues, while 72 hours was sufficient time for guests to report an issue and rental owners to address the issue.
Based on the new 2022 Airbnb policy update, which defines how it handles refunds when a Host cancels a reservation or another "travel issue" disrupts a stay, guests will now have up to 72 hours to make a claim and ask for a refund. In some cases, guests can submit a request more than 72 hours after the issue is discovered. This policy went into effect for stays made on or after April 29, 2022. 
What is Being Added:
Host-Caused Cancellation Response
In the near future, Airbnb will "address cancellations by Hosts and limited egregious issues caused by Hosts" that make it necessary for Airbnb to rebook guests. According to Airbnb "egregious host issues" include, but are not limited to, double bookings. 
While Airbnb hasn't clearly stated just how they will address cancellations of this nature, the company has announced that it will workshop how to address Host-caused cancellations in the coming weeks. The result of the workshop will likely be a new policy update regarding the currently undetermined consequences to unwanted homeowner behavior.
New Split Stays Feature
In the past, if guests searched for a month-long trip and your Hawai'i vacation rental was only available for two of those four weeks, your home would fail to appear in their search results. Now, guests can take advantage of Airbnb's Split Stays even if your listing isn't available for the entire duration of the guest's trip. This new feature enables guests to split their stay between your home and another vacation rental. For your listing to be eligible for Split Stays, a minimum of three nights must be available to guests but a maximum length of at least seven nights is recommended.
New Guest Protections Under AirCover
As the rental homeowner, it's best that you are the one to resolve a guest's issues. Should a serious issue arise during a guest's stay that you're unable to resolve, however, guests are now covered for free by the following new protections under AirCover:
Booking Protection Guarantee: Should you have to cancel a guest's booking within 30 days of check-in, Airbnb will find your guest a similar or better home at Airbnb's expense, or will provide them a refund.
Check-In Guarantee: If you aren't able to resolve an issue that prevents a guest from checking in to your rental for reasons including being unavailable when the guest attempts to get in touch with you, Airbnb will find your guest a similar or better home at Airbnb's expense for the length of their original stay, or will provide them a refund.

Get-What-You-Booked Guarantee: Should your guest find that your vacation home isn't as advertised, at any time during their stay, the guest now has three days to report this. Examples of that include a rental that has fewer bedrooms than listed, or a refrigerator that stops working and can't easily be fixed. Once the guest reports this to Airbnb, Airbnb will find your guest a similar or better home at Airbnb's expense, or will provide them a refund.

24-Hour Safety Line: Should a guest feel unsafe on your property at any point during their stay, they will have priority access to Airbnb's specially-trained safety agents, day or night.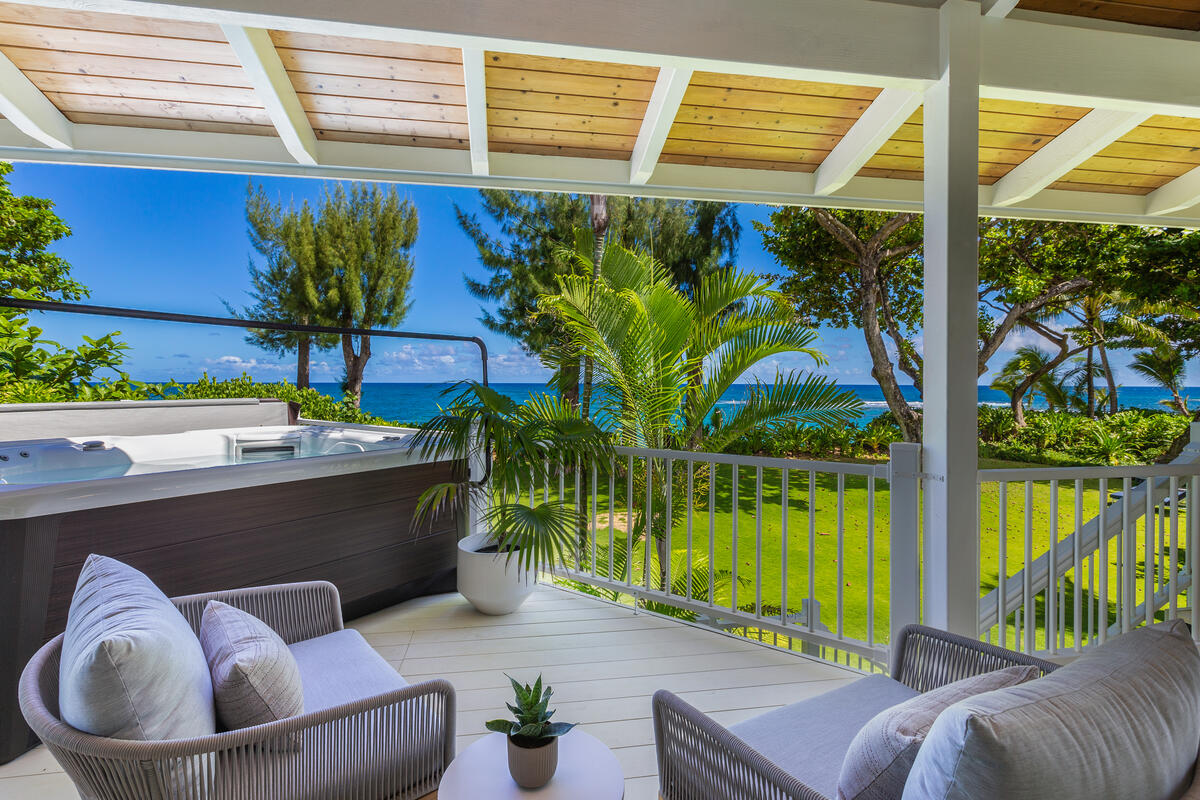 New Vacation Rental Homeowner Protections
In the past, any damage that occurred to your Hawai'i vacation rental during a guest's stay would justify a reimbursement request, but would require that you wait 72 hours for a response from the guest. Now, if you don't hear from a guest within 24 hours, you can contact Airbnb's Community Support for assistance escalating your request with the guest.
What Airbnb Defines as "Issues"
Airbnb's exact list of eligible issues that are "most likely covered by the Rebooking and Refund Policy" are as follows:
Host cancels the reservation prior to check-in.

Host fails to provide access to the accommodations. This includes instances when the Host provides the wrong lockbox code and can't be reached.

Host fails to disclose in the Listing that the Host, another person, or a pet will be present during the stay.

Listing contains a material inaccuracy. This includes more or less beds or rooms than the listing described, or the lack of accessibility features. 

Key amenities are missing or not working. This includes a pool that is advertised as functional but is found in disrepair.

Accommodations are not habitable at check-in for reasons including dirty linens, unsanitary conditions, safety or health hazards, or presence of pests. 
What This Means to Vacation Rental Homeowners
Your Airbnb guests will now have 72 hours from discovery of a travel issue to report it to Airbnb. If your guests have an issue that they first report to Community Support, however, it is Airbnb's policy that they must attempt to resolve the travel issue by contacting you directly before submitting a claim. Additionally, Community Support will attempt to contact you as the homeowner or rental host. 
If your Airbnb guests discover a travel issue and report it after the 72-hour period is up, Community Support will still instruct guests to contact you to resolve the issue. In accordance with Airbnb's new policy, full refunds are only available to guests for major issues that cause them to vacate the space within the first 24 hours of their stay. Partial refunds may be available to guests if the issue is less serious or they choose to remain at the vacation rental. 
How Hawai'i Life Can Help
You can rest easy knowing that Hawai'i Life assists in matching your property with the ideal guests, provides the marketing and on-island support necessary to help your guests, and protects your investment while maximizing your returns.  
Our website, HawaiiLife.com, is the state's most trafficked real estate and rental property website. To stay at the top of all search rankings, we continue to invest in organic SEO, Google AdWords, and other proven promotion strategies. Currently, our statewide portfolio includes more than 300 long-term rentals and over 318 short-term rentals. Across the portfolio, our average daily rates rose 64% in 2021 compared with the previous year and our average booking window increased by 18% over 2020. 
We understand Airbnb's new policy and recent updates may be confusing. Don't hesitate to contact us if you'd like to discuss the changes with us further or have any questions about how this policy may impact your listing. We're here to help!