6 Apr 2022
The Pros and Cons of Short vs. Long-Term Rentals 
When it comes to your home investment, it can be difficult to determine which style of rental will function best for your needs. Homeowners generally have three rental options: short-, mid-, and long-term rentals. A short-term rental is anywhere from one day to a few weeks, mid-term or "extended stay" rentals are in the one to five month range, and long-term rentals are usually a six to twelve month, or more, lease contract. Which type of rental will provide the best strategy to meet your investment goals, reduce management stress, and maintain the integrity and security of your home? Keep reading as we evaluate some of the pros and cons of these options in order to help you decide which could be the best fit for you and your investment. Learn how a property management company like Hawai'i Life can help you have success with all of your rental needs - however long your guests may stay! 
Short-Term and Extended-Stay Rentals

Pros
Potential for Greater Returns 
Nightly rates can usually be listed at a higher price and then adjusted for seasonality or special events in order to capture peak revenue potential. 

More Flexibility 
If you plan on using your home, short-term rental stays allow you more flexibility to block time for you and your family and friends. 

Easier Home Maintenance
Homes are thoroughly cleaned and inspected after each guest departure allowing more opportunity to detect problems. 
Cons
More time and money to set up
A vacation rental must be furnished and have specific amenities depending on the location to be successful, check out our blog post on 

10 Tips to Turn Your Home into a Stunning Vacation Rental




Requires More Work to Manage 
The day-to-day management of marketing, booking, cleaning, and providing support to guests with a short-term rental can become a full-time job and why many opt for the assistance of a property management company. Check out our blog post, 

Rental Home Management: DIY or Hire a Pro?

to learn about the benefits of hiring a professional vs. self-management. 


No Guaranteed Income 
While high seasons can maintain a fully booked calendar, off-season bookings can be more scarce. Generally, rates can be adjusted to compensate for some seasonality; however, income and bookings are not always guaranteed. 
Long-term Rentals

Pros
Predictable Income
A tenant signs a lease locking in at a set rate for a specific period of time. This could be a good option if stability and predictability are important.  

Hands-Off Management
While occasional tenant needs will come up, there is no need to manage calendars, various reservations, housekeeping, and advertising as you do with a short-term rental. 

Basic Maintenance and Costs are Tenant Responsibilities
Long-term tenants are generally expected to handle basic home maintenance, for example, yard work, general cleanliness of the home, as well as pay utility bills. 
Cons
Less Personal Property Use 
There is much less flexibility to stay in your home or offer your home to friends. You have to wait until there is a gap between tenants. 

More difficult to Perform Maintenance
When your home is occupied for longer periods, it becomes more challenging to check on the condition of your property.  

Lower Earning Potential
While more stable, longer term leases generally have a fixed rental amount that is not adjusted for high and low season dates.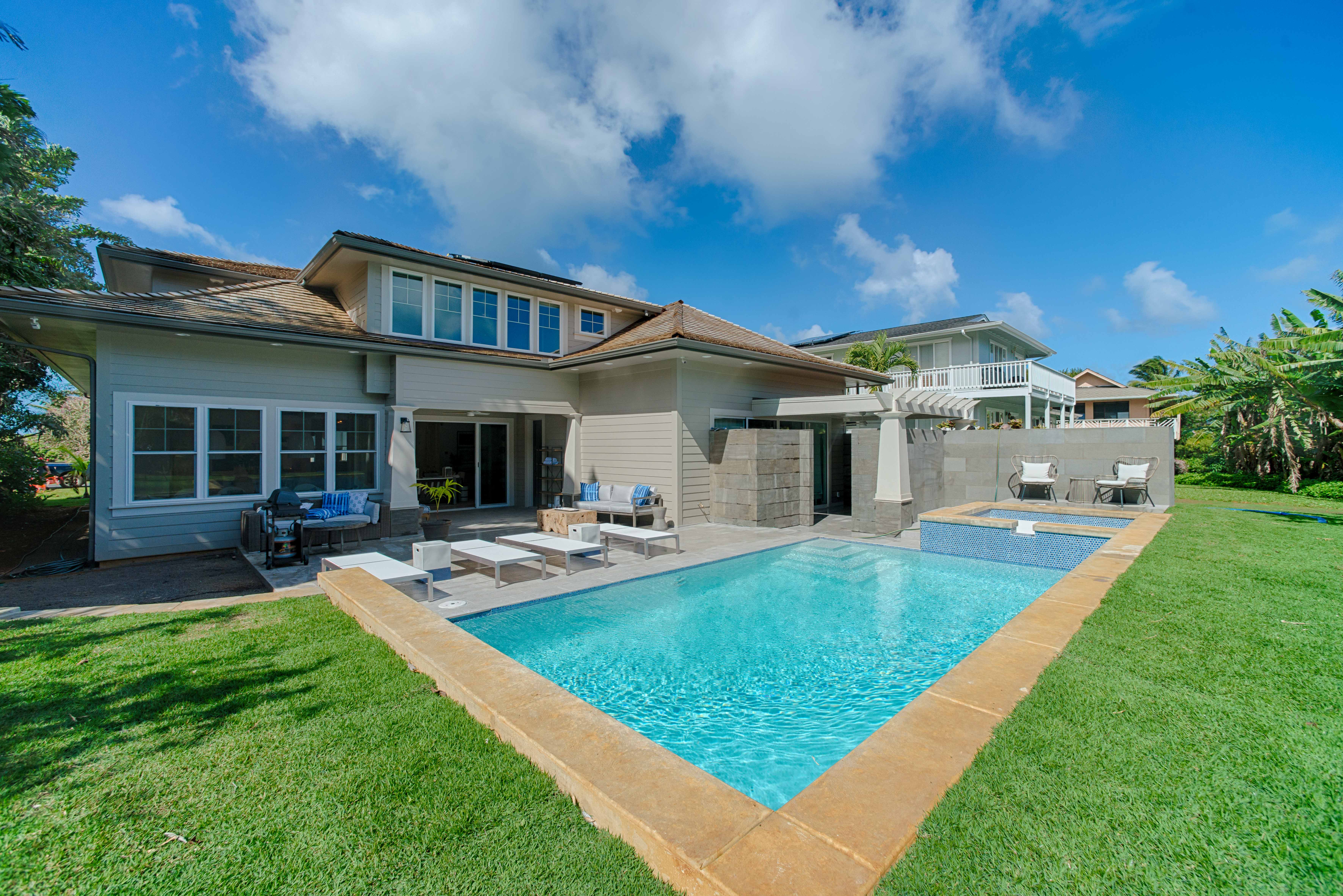 Why Mid-Term Stays Could be the Happy Middle Ground for both Owners and Guests
For some homeowners, mid-term renters can be the sweet spot between short and long-term options as they provide less turnover and more predictable income while still offering the potential for dynamic pricing that can ensure you're optimizing your revenue potential. For some guests, extended stays can be a better deal as many homeowners offer discounts for weekly or monthly stays over nightly rates. This is often attractive to guests working remotely or taking a workcation. Recent trends, fueled by more individuals and families engaged in remote work and learning, show increasing demand for extended-stay rentals. 
How to attract more Extended-Stay Guests?
Create a comfortable workspace.
People who are engaged in remote work are looking for a comfortable office or workspace. This doesn't necessarily mean providing a whole room, but instead, a workstation with a desk, comfortable office chair, and high-speed internet can be just the set-up people are looking for. Check out our blog post, Top Five Ways to Upgrade your Rental for Remoteworkers for some easy and effective ideas. 

Provide a fully equipped kitchen.
People who choose vacation rentals over hotels often do so because they plan to stay longer than a week and want to be able to cook meals at home. Providing a fully equipped kitchen with upgraded appliances and cookware can be a big plus.  
How can a property management company like Hawai'i Life take your rental to the next level?
Hiring a property management company can be a huge advantage regardless of the type of rental you choose. A full-service property management company like Hawai'i Life, that knows the ins and outs of the local vacation rental market here in Hawai'i, can assist you with a wide range of services and support. Everything from guest screening (i.e., running credit, criminal, and eviction reports, as well as providing rental applications and leases), to multi-platform booking (e.g., booking across sites such as Airbnb, VRBO, as well as the Hawai'i Life website –the most trafficked real estate site in the state!) Partnering with us gives you the advantage of our massive marketing network so you can reach your booking potential. With over a decade of experience, we know what it takes to have a successful vacation rental in Hawai'i. We have the local teams, connections, and professional support that will make your investment thrive.
Connect with us–we want to share the Hawai'i Life advantage with you!