14 Mar 2022
How to Decide Between Self-Managing Your Vacation Rental and Hiring a Property Management Company

Over the last decade, vacation rental and home-sharing companies like Airbnb and VRBO have become hugely popular with travelers. Vacation rental popularity has been fueled by competitive rates (which are often more affordable than hotels by about 6-17%), increased traveler demand for amenities like fully stocked kitchens, and fun extras such as private hot tubs and pools, as well as a convenient online booking process. While third-party booking platforms offer a self-service way for homeowners to advertise their rental properties, it's important to remember there are many aspects involved with the preparation and maintenance of a successful vacation rental.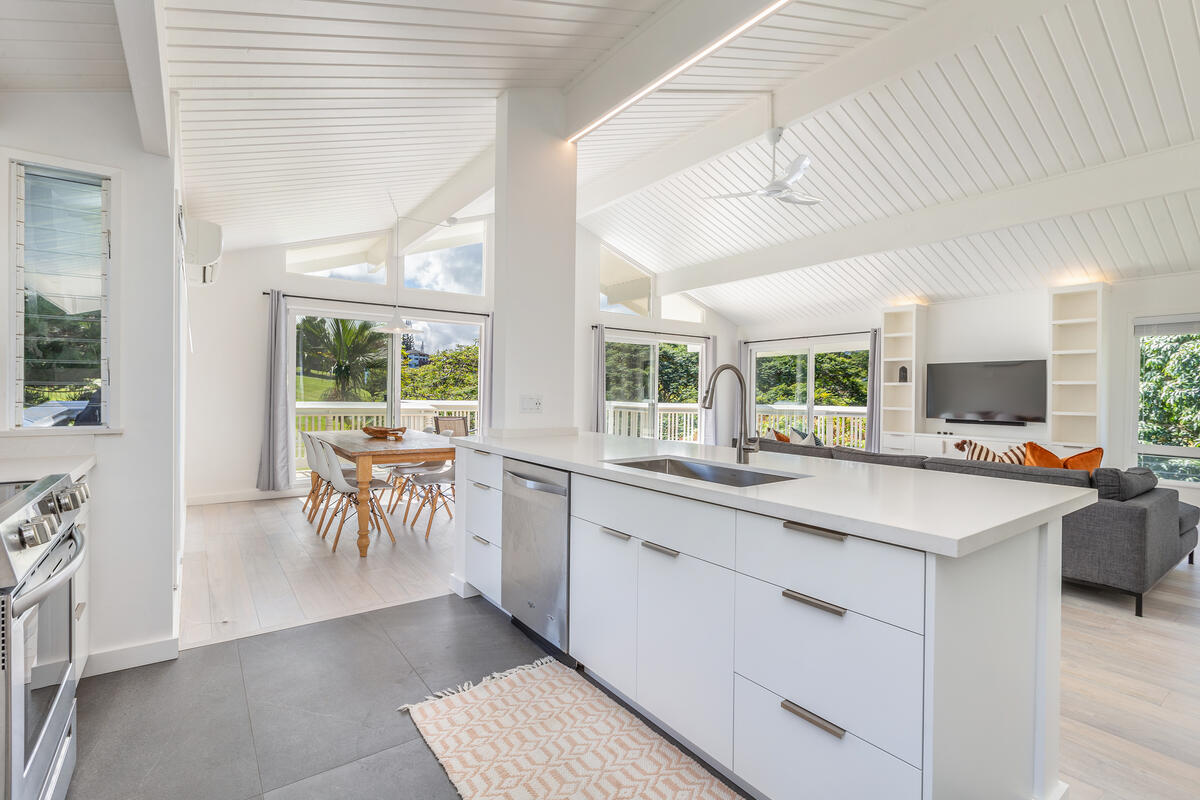 Would you like your rental to serve as a passive source of income? 
Short-term rentals, those booked on a daily, weekly, or even monthly time frame, are generally listed at higher nightly rates than long-term rentals due to the difference in occupancy rates; the average U.S. Airbnb occupancy rate is only about 48% for short term rentals. Maintaining high vacation rental occupancy depends on many ever-changing factors and requires a great deal of time and effort to manage. In reality, the time spent on handling your vacation rental home can quickly become a full-time commitment from setting up a property profile, getting your home rental-ready, marketing over different platforms, managing reservations, responding to guest inquiries and questions, and maintaining your rental through routine maintenance, repairs, and cleaning between guests. That's a lot of time for an investment you may have thought was going to be a passive source of income! 
If this is the case, a full-service property management company such as Hawai'i Life is just what you need. Our services include listing your rental not only on our own website but also across all the major rental platforms such as Airbnb, VRBO, and many more, so you can have the maximum exposure, which translates into increased bookings. Hawai'i Life can help with all the heavy lifting, day-to-day tasks, guest experience, rate management, and all the legal requirements that are necessary for renting your home in Hawaii. Depending on your individual goals and preferences,  you can decide for yourself which type of management style best fits your needs.
Why Self-Manage Your Property?
You enjoy getting to know your guests and want to make that personal connection. 

You are willing to provide 24/7 assistance to guests, this could mean assisting guests who have locked themselves out, have an emergency in the middle of the night, or simply have questions about the house or local area.

You like finding new and creative ways to market your property, update social media, and develop ways to improve your listings SEO.

If you want to personally find and vet the maintenance, cleaning, and repair professionals necessary to maintain your home.

You want to be in charge of state and local tax requirements, annual rental permit renewals, and stay up to date with new county rental legislation. 
Why Hire a Property Management Company?
Property management companies use technology to manage bookings across multiple platforms, such as Airbnb, VRBO, Google, etc., to boost occupancy and SEO rankings.

Extensive marketing systems, pools of target renters, and long-standing partnerships with established local repair, maintenance, and cleaning professionals.

Reduce financial risk via secure contracts rental agreements.

Have experienced and knowledgeable rental professionals to help every step of the way, who are up to date on local rental regulations, required paperwork, tax filing, and other important details of running a vacation rental business.

You prefer a more hands-off approach to your investment and would prefer to have a local team handle all guest and property needs. 
How Can Hawai'i Life Take Your Investment to the Next Level?
We have a deep understanding of Hawai'i real estate and rental markets, and with more than 10 years in business, we know what it takes to have a successful vacation rental. We also understand that protecting your investment is just as important as generating business. Our team of experienced property managers handle the task of caring for your home as if it was our own. When you become one of our clients, you can expect a personalized approach. We want to get to know you and help you reach your rental investment goals.
Connect with us–we want to share the Hawai'i Life advantage with you!
We would be delighted to assist you with your rental property needs and help you transform your beautiful home into a profitable investment. Schedule a free, non-committal consultation with our local team HERE.