10 Feb 2022
10 Tips to Turn Your Home into a Stunning Hawaii Vacation Rental
With thousands of vacation rentals on the market, knowing how to make your home stand out and also ensure it has the necessities guests need to have a great experience is key to your investment's success. Follow these 10 tips to help make your home the dreamy vacation rental guests are looking for. Plus, learn how property management companies, like Hawai'i Life, can bring added value to your rental and take the guesswork out of getting your home rental-ready, as well as how their comprehensive support can provide the security and market advantage you want for your investment.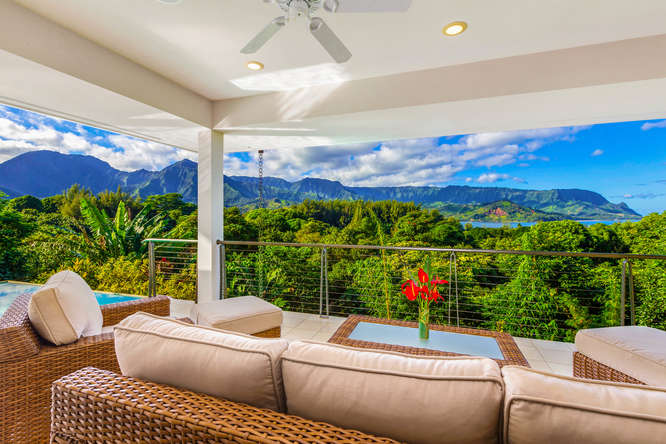 1. High-Quality Photos or Hire a Professional Photographer
Great photos can up your rental game significantly, one report found professional photos increased listing views by 309% and translated into two extra bookings per month on average over the course of one year––not too shabby. Having inviting, high-quality photos helps people imagine (and get excited!) about the vacation they are planning. You can take your own photos or hire a professional photographer. Be sure to get shots of any special features or amenities in your home, like a hot tub, a stunning view from the lanai, or high-end kitchen appliances. Some photographers specialize in shooting vacation rentals, or a property management company, like Hawai'i Life, can arrange a professional photographer. 
2. Don't Underestimate the Power of Good Lighting
You want to showcase your home in the best possible light–– literally. Make sure your walkway and front door are well lit; this can make a big difference to guests arriving after dark or coming home after an evening out. Investing in dimmer switches so guests can adjust the lighting to suit different tasks is a nice amenity. Make sure there is task lighting where people are reading or working. Replace fluorescent or white light bulbs with warmer tones to help make spaces feel cozier. If your home has great natural light take advantage of it when photographing your home (be sure to clean your windows); if not, ask the photographer if they can bring lighting.
3. Fresh Paint can Bring Drab Spaces to Life
Updating rooms with a more modern color palette can make a house feel more inviting. If you don't want to spring for a whole house makeover, touch-ups in high traffic areas can greatly improve how a room feels and help it feel fresh again. Also, the addition of accent walls can give a space more character, or consider peel and stick temporary wallpaper to add some design style.
4. The Exterior is as Important as the Interior
Make sure the exterior of the house is in good condition. Address any paint that is peeling or faded, clean gutters, and make sure the roof is in good repair, and any unsightly items on the property have been removed. If you have patio furniture, it should be in good condition. Yard areas should be kept well maintained with grass cut, plants pruned back, and trees trimmed.
5. Optimize Your Space for Leisure and Work
Most guests will expect high-speed internet, especially with the rise of remote work and workcations. With this in mind, it can be worth your while to create a comfortable workspace for guests that includes, at a minimum, a comfortable office chair and a desk or table near an outlet. For additional tips that could make your rental home more marketable to potential remote-workers and families, check out our Top 5 Ways to Upgrade Your Hawaii Rental for Remote-Workers Blog. Select furniture that fits the space, over-filled spaces can feel cluttered and cumbersome to navigate, find ways to open up floor space with options like bunk beds. Also, providing more than basic cable, with streaming services like Netflix is often much appreciated.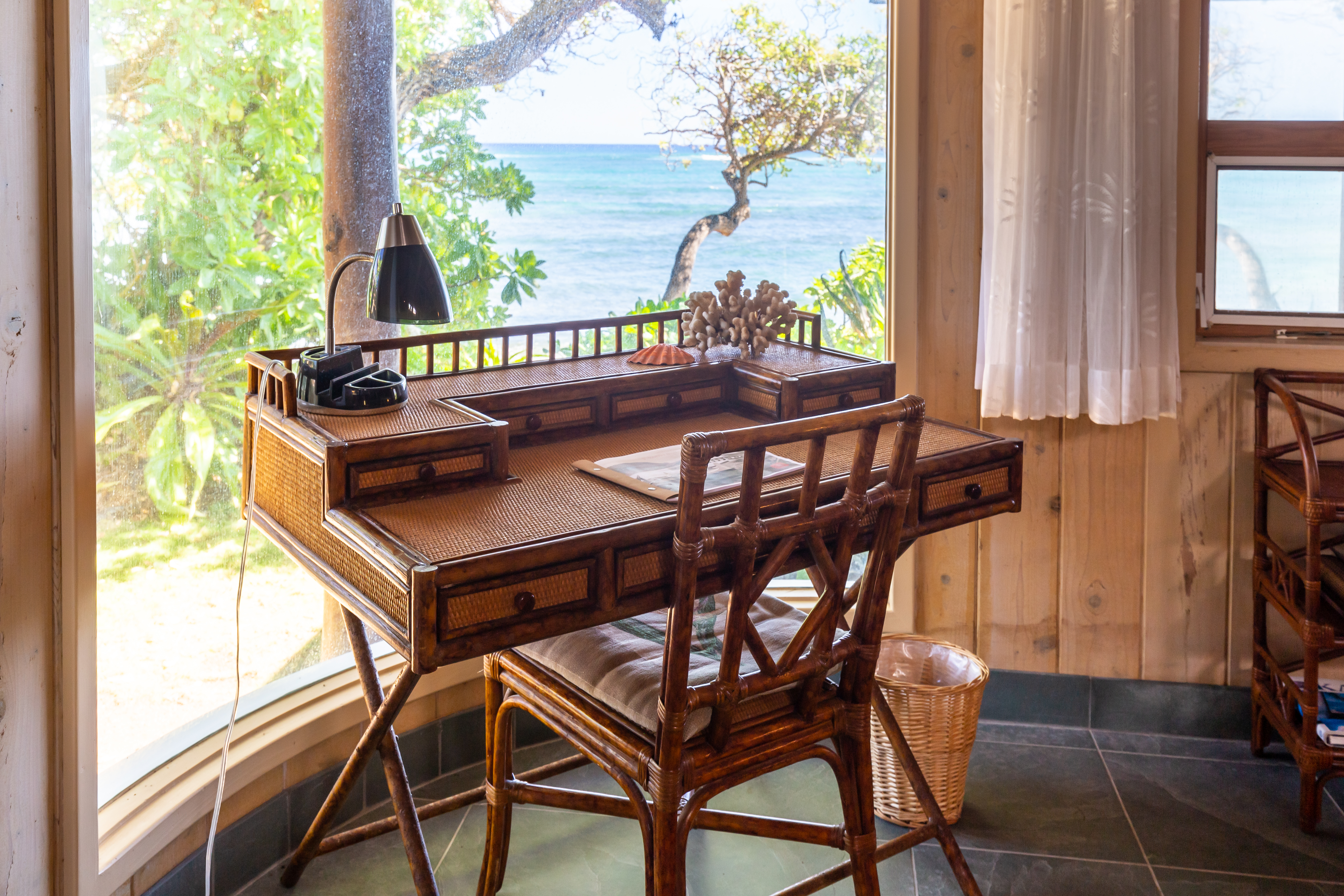 6. Update Old Appliances
If you're able, it can be nice to update appliances such as the stove and refrigerator to ensure your home doesn't look dated and appliances are energy efficient. Guests often select vacation rentals over hotels because they want to be able to cook at home, so having fully functional appliances and a well-stocked kitchen is important. Make sure you have sturdy pots and pans, baking dishes, blender, wine opener, serving utensils, a couple of decent knives, and cutting boards. Also, be sure to have enough dishes and silverware for the maximum number of gusts your home can accommodate.
7. Safety First!
Ensuring your home is safe is a top priority, not only for your guests but for the longevity of your home and investment. Make sure all smoke and carbon monoxide detectors have fresh batteries and are in good working order. Also, be sure to supply a fire extinguisher in the kitchen or other areas where one may be needed. Conduct frequent inspections of your home to make sure any loose decking, railings, or other issues are repaired quickly. Enlisting the help of a property management company like Hawai'i Life ensures your home receives regular care and inspections. 
8. Provide a Guest Book or House Manual
A guest book or house manual is a nice way to answer guests' common questions and to list nearby restaurants, grocery stores, or other amenities in the area. It's also a good place to list house rules and any specific instructions or quirks about the rental. You can also list Wi-Fi passwords, important phone numbers, and any other information you want your guests to know. 
Hawai'i Life offers custom home guides for each property we list, which includes detailed house and island information. Our local property managers are always available by phone or text to assist our guests with questions about their rental. 
9. Extra Goodies
Guests often appreciate items such as board games, boogie boards, beach chairs, and towels which can enrich their experience and are often inexpensive to provide. Other conveniences include a smart lock for the front door, which allows guests to enter without a key, plus there is no risk of losing a key when a passcode is all that is needed to enter the home.
10. Add Value with Luxury Upgrades 
Adding value through modern amenities and luxury upgrades offers the potential to increase rental income through the ability to charge higher nightly rents, increased marketability and higher guest potentials, as well as higher-end guest clientele looking for those luxury amenities. 
Increase rental income and guest potential to higher-end guests who are looking for those luxury amenities. These additions could be in the form of upgrading to air conditioning if your home doesn't have it, high-quality linens, modern furniture and decor or even adding an outdoor shower or hot tub!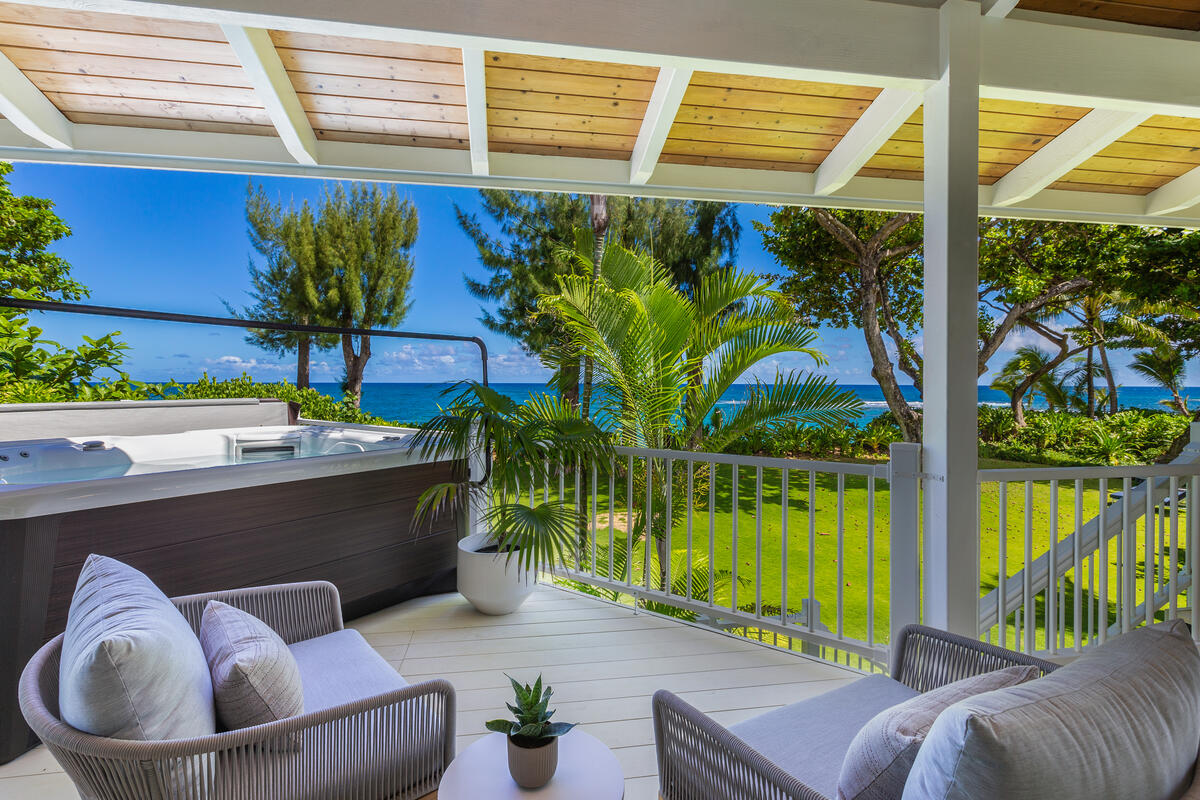 Our Team Can Help! 
If you are interested in getting your home rental-ready, as well as more comprehensive support with your rental investment, you may want to consider the services of a property management company. Here at Hawai'i Life, our local property management team can walk you through the process of getting your home rental-ready. We maintain high standards for the properties we list. There are certain basic necessity items we request that our owners provide to ensure our guests have a wonderful experience. We provide a convenient check-list to follow with all the necessities as well as extra amenities you might consider. We also have a network of trusted vendors such as photographers and design consultants who can help make sure your home looks its best. We can provide assistance with staging your home, getting needed items, and will create a rental listing for your home with custom copywriting. We have years of experience managing vacation rentals in Hawai'i and know what it takes to have a successful rental. We want to share that knowledge with you! 
Get the Hawai'i Life advantage–– we're here to help you take your investment to the next level!