15 Nov 2021
Looking for a Hawaii Property Management Company?
Renting your property can be stressful, but it doesn't need to be! 
Maybe you're already renting your property or have been thinking about posting your beautiful home on a do-it-your-self vacation rental platform but haven't quite been able to pull the trigger.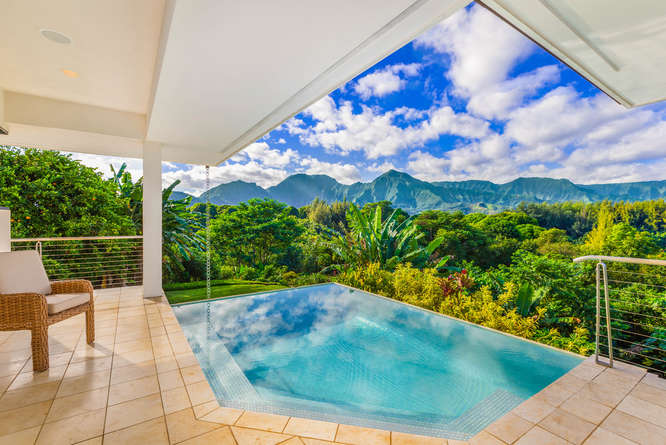 Perhaps you've considered using a property management service but thought:
"Is a property management service really worth it?" 

If you're already renting your property, you know how much work it can be and how many hats one wears on any given day:
- Housekeeper
- Marketer
- Reservation Manager
- Property maintenance and repairs
- Responding to guest needs 24/7
- Administrative tasks
- Keeping up with local rental regulations and taxes
Our property management services offer all of this and more. We have the expertise, connections, specialized market knowledge, and personnel to handle a variety of needs and situations. This expertise can translate into more revenue in your pocket, less stress, and more of your precious time back!
Using a property management service like Hawai'i Life is not only worth it, it's key in taking your investment to the next level.
If you shop around, you'll notice most "all-in-one" property management companies offer some of the previously mentioned services, but Hawai'i Life goes above and beyond in some key ways:
1. Peace of Mind with Comprehensive Property Protection
We don't rely on third-party security services or housekeepers to oversee and protect your property. Your personal property manager will provide regular home inspections, coordinate vetted cleaning and maintenance services, manage in-house guests, and be proactive with all property needs. Our priority is your investment. As your authority on all things Hawaii, we are fully prepared to secure your home during island emergency situations such as hurricanes, floods, lava flows, and pandemics. Your home is our home.
2. Provide Exceptional Service and Local Expertise
We don't farm-out our services––we are real people ready to respond to our guests and homeowners. Our local teams of experienced professionals are located throughout the state and are available seven days a week - when you call, we answer! As an un-corporate, local, and forward-thinking Hawaii based brokerage firm, we offer invaluable local knowledge, concentrated over years of on-the-ground experience, not only in real estate and the rental market, but also through growing strong partnerships with local vendors, which means we know where to find a plumber at 2 a.m! We've done the leg work of finding the best local people and businesses to work with so you can make the most of your valuable time.
3. Maximize Revenue Generation
We boast some of the highest booking rates in Hawaii. What is our secret? We apply proven strategies and evolve our marketing and booking methods to mirror the ever-changing market. We have an extensive network of national partners (VRBO, Airbnb, Google, Tripadvisor, and more) where we list your property, providing maximum exposure. Hawai'i Life is also the most trafficked real estate and rental website in the state of Hawaii, with over 30,000 monthly visits to our website. We take pride in providing outstanding service to our guests and clients, making lasting personal connections that result in long-term relationships. We don't just get your property noticed, we get it booked.
Get the Hawai'i Life advantage––your full-service property management partner.
We are here to help! Contact us for a consultation, we want to get to know you and your property, and are excited to chat about how we can help you meet your rental property goals.