29 Jan 2021
Did you know that 42 percent of the U.S. workforce now works from home full-time? While a necessary precaution in the past year for health and safety measures, a recent Stanford news article claims that many companies plan to continue this trend even after the pandemic. 
As working from home continues to become the new normal, individuals, as well as families, are ready for a change of scenery! At  Hawaii Life Vacations, we aim to offer fully-equipped rental homes prepared for a remote-work environment. 
Is your home ready? 
Our Hawaii property management service has a few tips on easy upgrades and improvements that could make your rental home more marketable to potential remote-workers and families.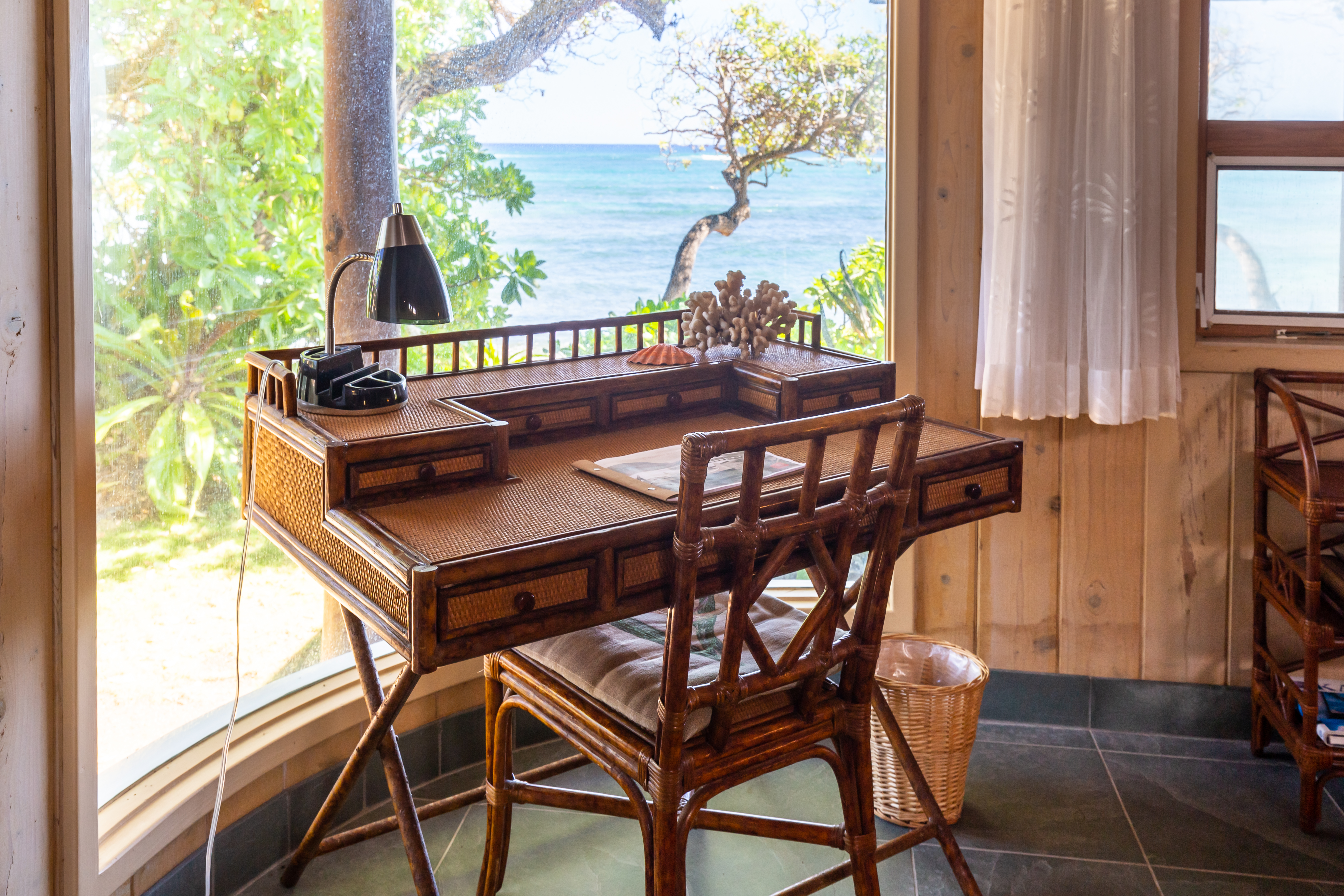 1. Upgrade Hawaii Rental to a High-Speed Wi-Fi Connection 
First and foremost, having a reliable internet connection is of the utmost importance! Not only is it impossible to work from home without the internet, but utilizing video conferencing and digital group activities requires a strong connection sans interruptions. It's always recommendable to offer faster internet speeds when possible. If you're not sure which internet speed option to choose, consider some advice from the experts at HighSpeedInternet.com:  
"The minimum speed for video conferencing is 1 Mbps, but depending on who you're sharing the connection with, opting for something a little higher like 3 Mbps is advisable. The FCC classifies anything above 25 Mbps as high-speed internet, but ISPs offer speeds ranging up to 1,000 Mbps or more."
2. Create a Designated Office or Work Area
Although working poolside can be an appealing option, offering a quiet and productive work environment is fundamental for your Hawaii rental. This doesn't necessarily need to be a traditional office cubicle but a simple space designated for productivity and projects. Fundamental aspects would include adjustable lighting or natural light, tabletop space or desks, comfortable chairs, and, if possible, privacy. For more ideas, check out our previous blog post, where we showcase ten of our home offices ideal for working remotely!
3. Offer Complimentary Office Supplies 
This can be anything simple from post-it notes, pens, staplers, and scissors, to adding a printer, fax, or even a corkboard. Go above and beyond to include Android and iPhone chargers, a Macbook charger, and an electrical power strip. It's all in the details!
4. Upgrade Furniture and Spaces 
Think home away from home. If someone plans on reserving an extended stay in your Hawaii vacation home rental, the more comfortable, the better. Guests will appreciate the extra thought put into contemporary furniture and intentional spaces, as the Hawaii vacation rental home is not only a workspace but a retreat at the end of a busy workday. Enhance outdoor living areas with cozy lounge seating, cooking and dining options, or even extra chairs and tables for an afternoon coffee break. The goal is to create a peaceful and productive atmosphere. Showcase upgraded spaces by opting for new property photos!
5. Offer Long-Term Stay Discounts 
With an increased level of flexibility during this new era of remote work, many individuals and families can take advantage of more extended stays without the need to plan around work schedules, school breaks, or traditional travel seasons. A great way to increase bookings is to offer competitive rates and weekly or monthly discounts. A workcation is a wonderful way for families to plan an extended stay! 
At Hawaii LifeVactions, we make your real estate investment our top priority, and our team is available to help every step of the way. Contact us today for more ideas on how to upgrade your Hawaii luxury rental, coordinate competitive or discounted rates, and how to attract more prospective guests!