11 Aug 2020
The North Shore of Oahu is best known for its surf, sun, and sandy beaches! Depending on the time of year you visit the North Shore of Oahu you can expect to experience a much different ocean. Beginning from around mid-September to the end of April the ocean will be complete with winter swells, ideal for experienced srufers. However, May through August provides much clearer and calmer waters. These conditions are optimal for swimming, diving, and snorkeling!
Conditions can change quickly so we recommend you always check first with a lifeguard and observe the ocean for at least 10 minutes before entering the water.
Continue reading as we count down The Top 5 Best Beaches on Oahu's North Shore: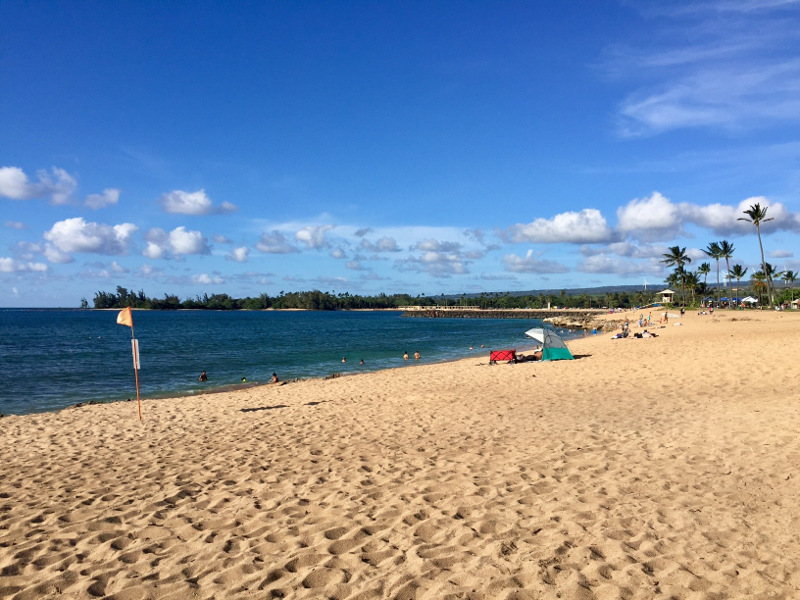 5 | Haleiwa Beach Park
Located at the base of Historic Haleiwa Town, Haleiwa Beach Park is your first stop from the 99 or Pineapple Rd. With mild surf and wind conditions, bring the family to enjoy 300 yards of swimming area. Shallow enough to touch rocky bottom, the kids can enjoy mellow, white water surfing on the inside. The outside reef provides conditions for a high-performance surf break. Every November, this is where the first event of the Triple Crown of Surfing takes place! Often spotted on the west corner of the point are green sea turtles eating the limu or seaweed.
Here you can also find a free parking lot, street parking, picnic tables, lifeguard tower, public restrooms, and showers.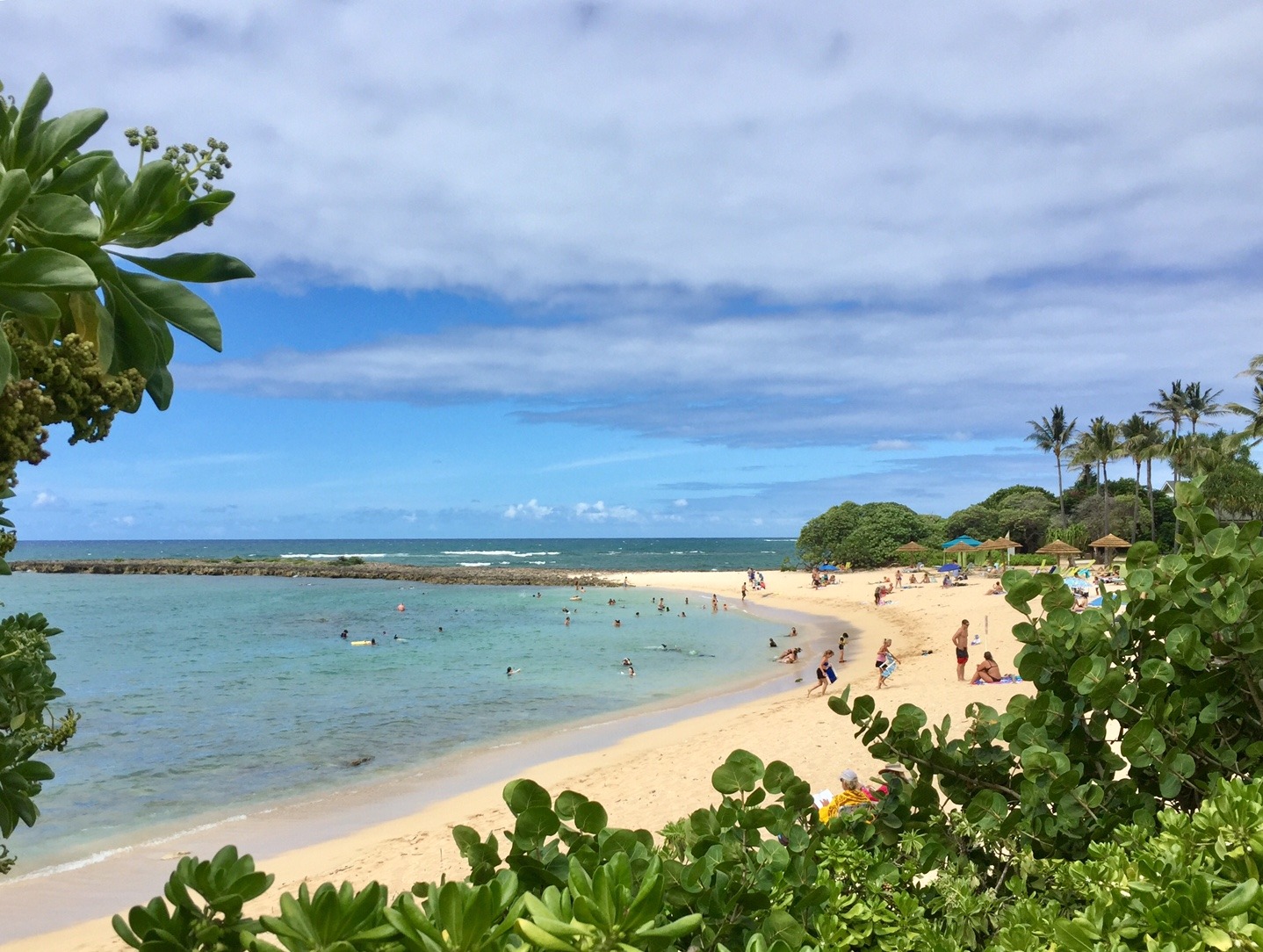 4 | Turtle Bay
Situated in between two rocky points and protected by an outer reef, Turtle Bay is one of the most protected swimming locations the North Shore has to offer! Here beach goers can enjoy the white sandy beach with minimal swell. Conveniently located just to the right of Turtle Bay Resort. Hungry? Grab a bite at nearby Roy's!
Also included, free parking lot, restroom, and showers.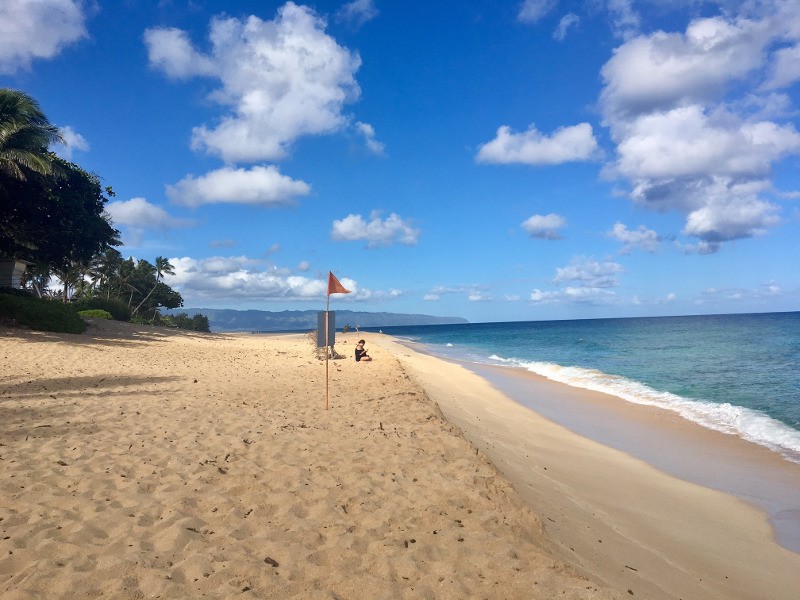 3 | Ehukia Beach Park (Pipeline)
When the waves at Pipeline are prime, prepare to witness cars parked along both sides of the highway. If you're interested, stop by and watch some of the local surfers and swells! In the summer, the waves are small and the beach offers plenty of space for swimming and enjoying the sand. Here you can also find a free parking lot, street parking, picnic tables, lifeguard tower, public restrooms, and showers.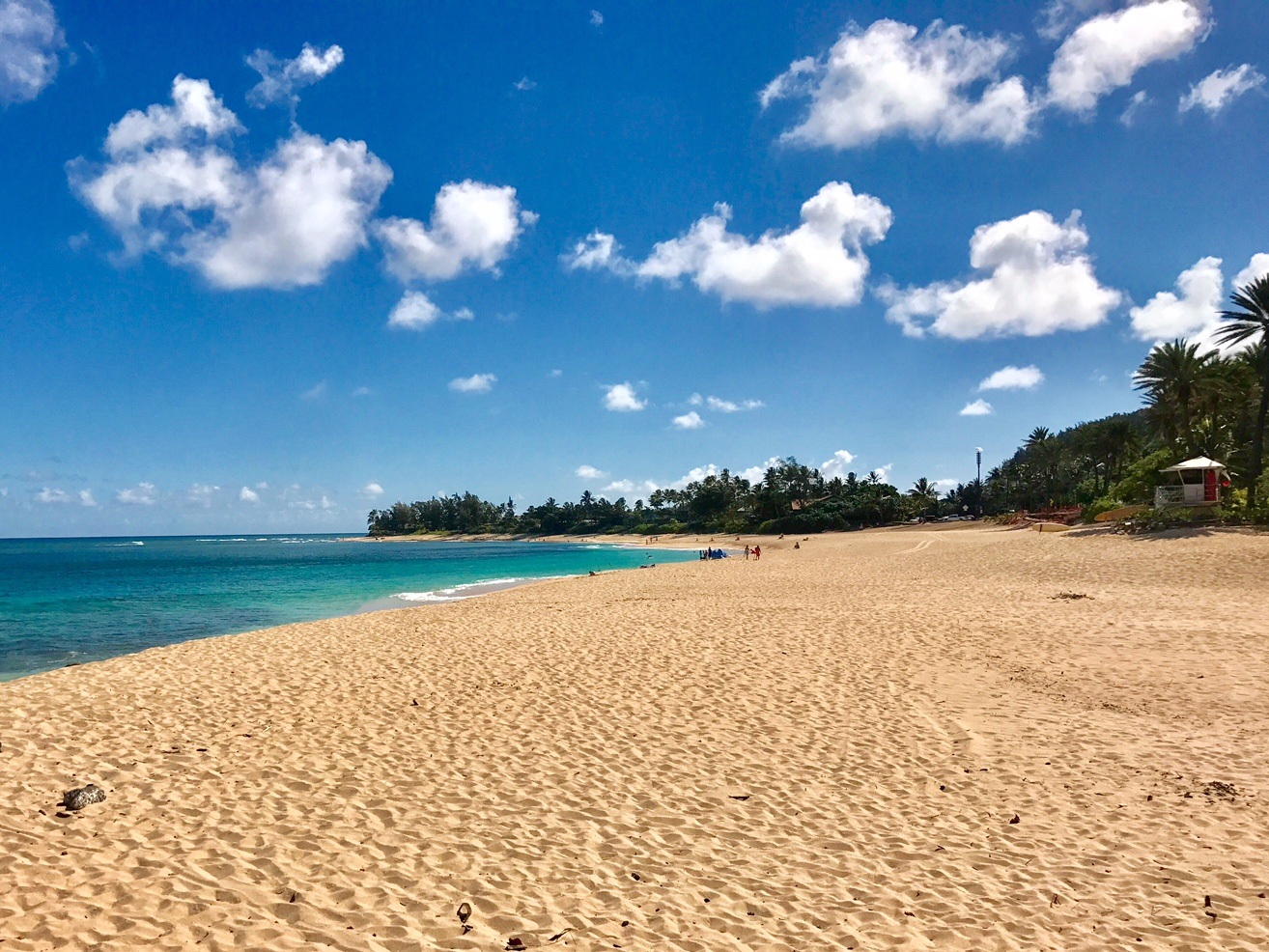 2 | Sunset Beach
A local favorite tailgating spot, you can park just five feet from the sand and take-in sweeping views of the beach and ocean. As the name suggests, catching a sunset here can truly be a memorable experience! Showers and restrooms are available on the mountain side of the road as well as additional parking. Sample some nearby local eats at the Sunrise Shack and Banzai Bowls. This famous off shore surf break also hosts many surfing competitions including The World Cup of Surfing.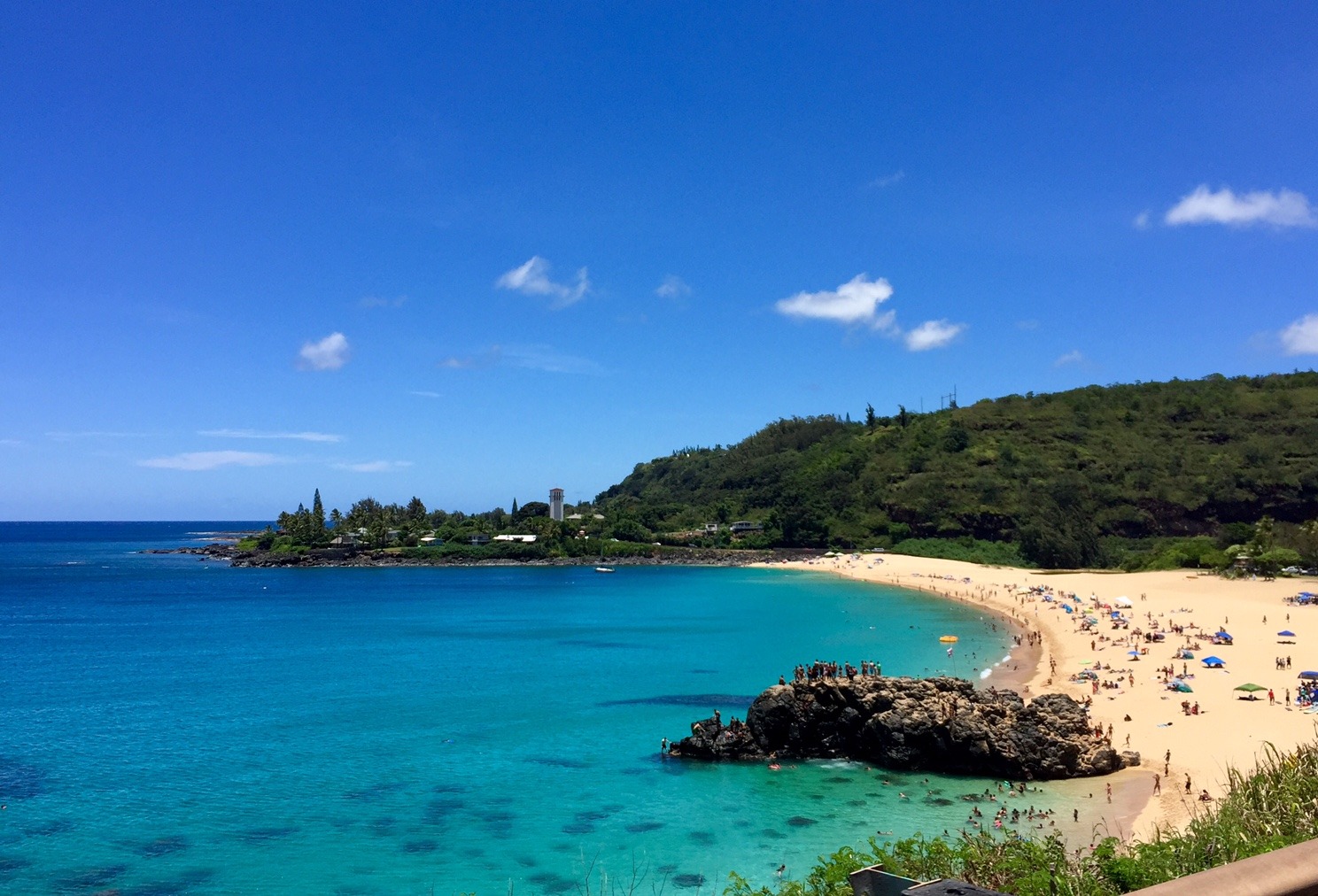 1 | Waimea Bay
Considered by some as one of the most beautiful locations and beaches on Oahu, Waimea Bay is a popular destination for locals and tourists alike. When the swells are big you can witness the big wave surfing competition named after legendary big wave surfer, "The Eddie." Although waves can reach heights of well over 20ft, you can also enjoy lovely swimming days here when the waves are small. Parking in the lot can be busy so we recommend visiting early. Parking is also available in the valley at Waimea Valley Park. Here you can enjoy lunch, view a waterfall, botanical gardens, and learn about Hawaiian Culture. Also included, picnic tables, lifeguard tower, and public restroom.