9 Dec 2022
12 Hawai'i Souvenirs That Make the Best Holiday Gifts
If you're planning a Hawai'i vacation around the holiday season, you'll be in the right place to shop for gifts that just can't be found anywhere but the islands. While there are so many unique holiday gifts to choose from, we've narrowed it down to our top picks. From smaller, inexpensive souvenirs to luxurious treasures, here are the 12 best holiday gifts to pick up while on a Hawaiian vacation.  
1. Pareos 
Also referred to as a sarong, pareos make a versatile and beautiful gift. A luxe, oversized pareo can be worn as a cover-up at the beach or pool, used as a decorative throw or a picnic blanket, or wrapped around the shoulders like a shawl. For a festive print, look for a pareo adorned with red anthurium, hibiscus, or ohia flowers.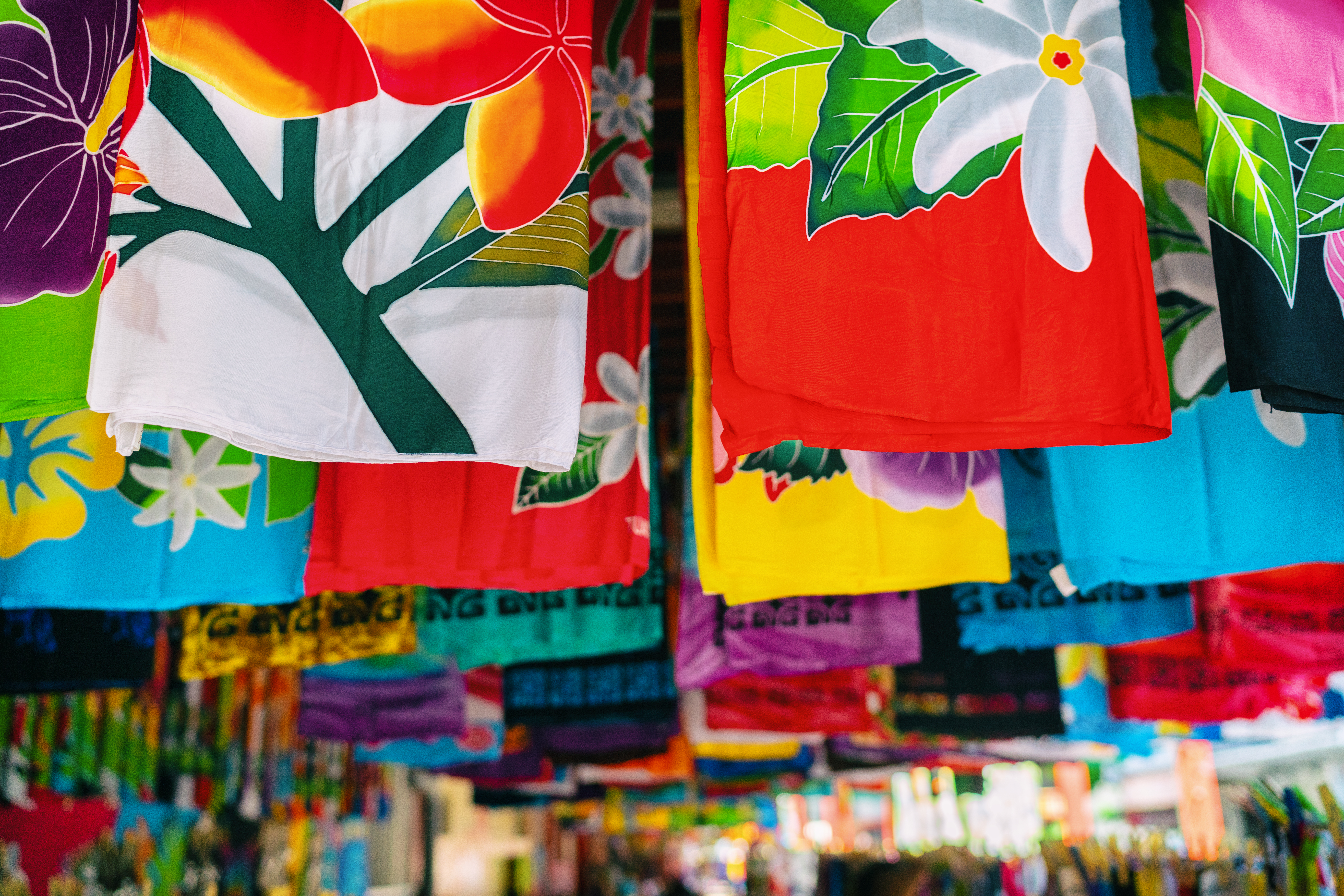 2. Splash-Proof Tote Bags
Stuck on what to get the person who has everything? If they don't live in Hawai'i, they probably don't have a Hawaii-made bag that is functional and fashionable. Fortunately, you can find ALOHA Collection totes, pouches, and duffles in many of the boutiques across Hawai'i! These splash-proof bags are quickly becoming a cult classic, and with good reason. They are ideal for storing wet swimwear, sweaty activewear, messy lunches, first aid items, toiletries, cosmetics, and even school supplies.
3. Island-Inspired Shirts and Hats 
Whether you're shopping for someone in Minnesota or Miami, they're sure to love an island-themed shirt or hat. Aloha shirts, t-shirts, trucker hats, baseball caps, and more can be found at most surf shops, souvenir stands, and even the gift shop of local parks and popular restaurants. Just keep it authentic by purchasing a hat or shirt from a local site or store that your loved ones can't shop with at home.
4. Hawaiian Books 
From coffee table books featuring Hawaii's beautiful seascapes and colorful children's stories to literature about Hawaii's culture and historical fiction, there's no shortage of fascinating books about Hawai'i. Visit one of our islands' charming bookstores to pick up a tome or two for the bookworm on your holiday shopping list. Consider checking out some of our favorite island-inspired books for some shopping inspiration: Top 12 Books for Culture, History, Food, Inspiration, Aloha.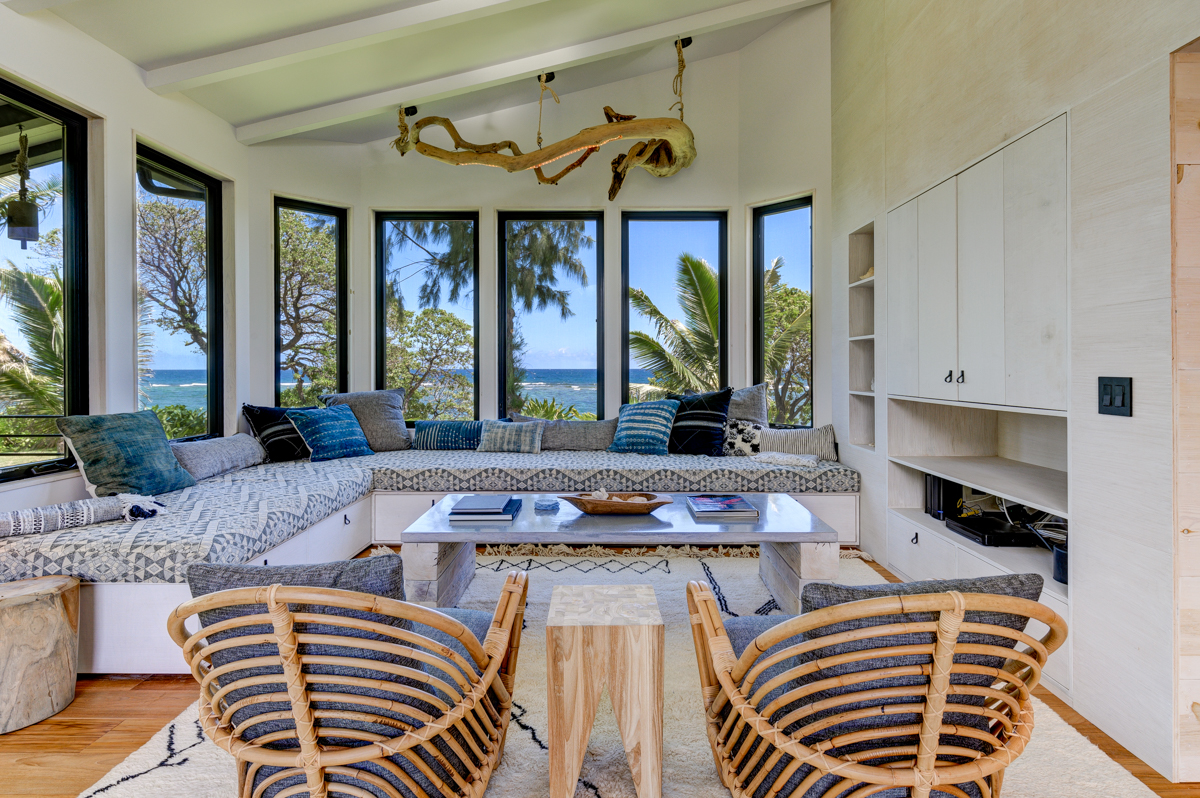 5. Hawaii-Made Bath & Body Products 
Most of us could use a little self-care during the holidays, and with candles, soaps, lotions, and lip balms crafted from ingredients grown in Hawai'i, you can promote some pampering while transporting your family and friends to the islands. Bath and body products that contain kukui nut oil, coconut oil, Hawaiian sea salt, and local honey are a treat for the skin and the senses! 
6. Hawaiian Jewelry 
You can dazzle anyone on your gift list with jewelry that can only be found on the islands. Here, it's common for bracelets, earrings, necklaces, and rings to be made of abalone or shell. Koa wood jewelry is our favorite, however, as acacia koa is endemic to Hawai'i and grows no place else in the world! Go with pendants and designs featuring honu (sea turtles), plumeria, monstera, waves, whale tails, and fish hooks for a truly Hawaiian look.
7. Koa Wood
Jewelry isn't the only use for koa wood. Considered to be the wood of royalty by the early Hawaiians, they used koa to build outrigger canoes, surfboards, ukulele, and more. Today, koa wood is still the preferred material for crafting ukulele, which would make the perfect gift for the musician in your life. Phone cases, bowls, picture frames, coasters, and even sunglasses made of koa also make memorable gifts for family and friends. 
8. Kona Coffee
This season, send the coffee enthusiast in your life a gift that makes an unforgettable stocking stuffer. Cooler temps, shade from the sun, and dependable rain give the beans grown in the Kona District on the Big Island of Hawai'i a delightful taste. For the most superior cup of this acclaimed coffee, look for a selection grown on the tropical yet overcast slopes of Hualalai Mountain. 
9. Hawaiian Spices
The cook, chef, foodie, or grill master in your life will savor a gift to spice up any dish. Naturally rich in iron oxide and minerals, Hawaiian sea salt can be red or black, and will add vibrant color and a mellow salt flavor to an array of meals. Don't forget to pick up some coffee-based spice rubs, furikake (a seasoning made of seaweed and sesame seeds), macadamia cooking oils, or hot sauces crafted from Hawaiian chili pepper while you're at it! 
10. Macadamia Nuts
In 1910, coffee farmers on Hawaii's Big Island began planting mac nut trees as ornamental windbreaks. A few stores began selling the buttery nuts, and it wasn't long before its popularity as a snack skyrocketed! If you're doing some holiday shopping while visiting Hawai'i, most ABC stores or gift shops will carry a variety of mac nuts, from chocolate covered to Maui onion flavored. Known for their crunchy, yet creamy texture and a delicate, mildly sweet flavor, a package of mac nuts is the perfect stocking stuffer!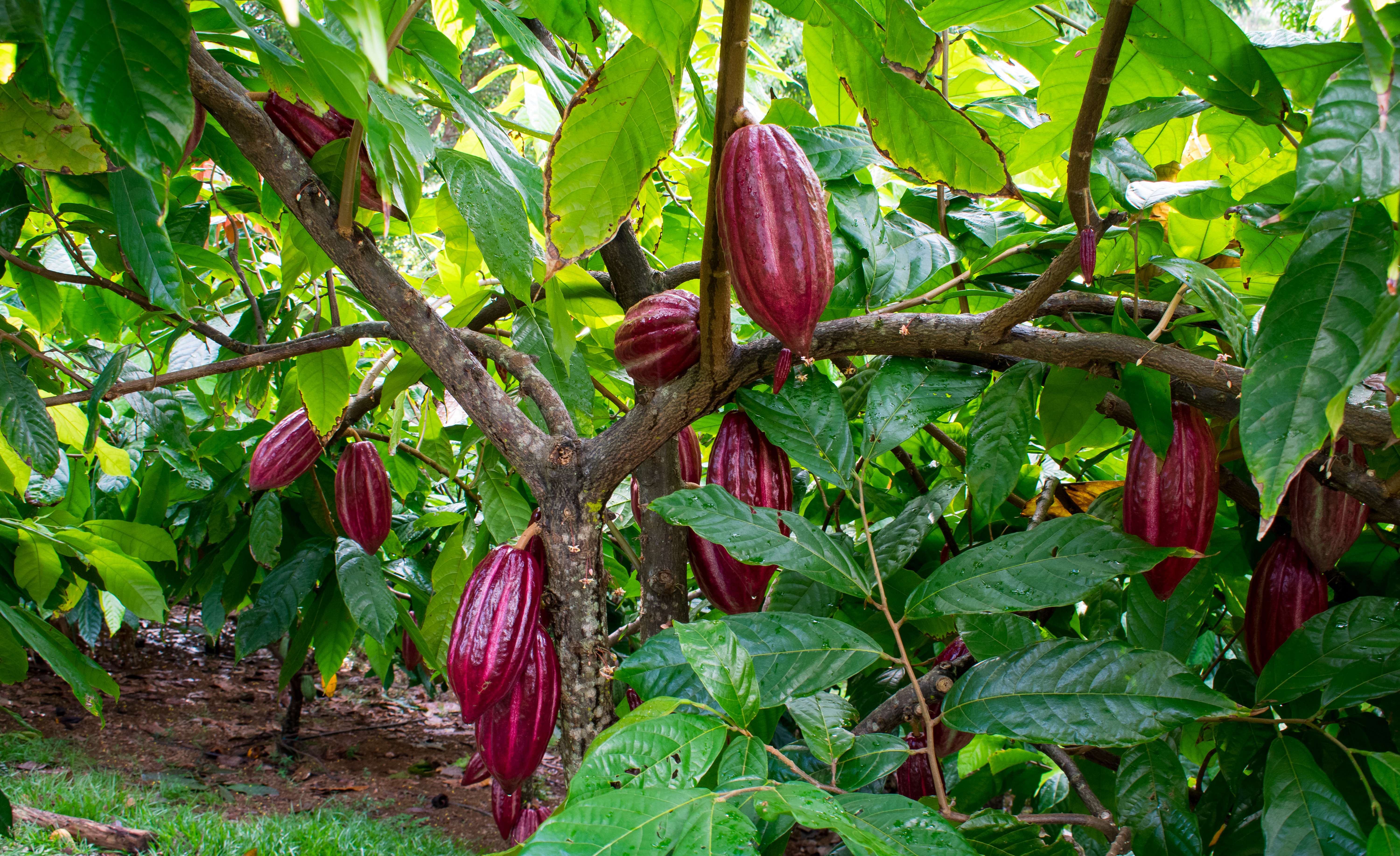 11. Local Chocolate
Hawaiian cacao farms have caught the attention of cocoa connoisseurs everywhere, and anyone with a sweet tooth will appreciate artisan chocolates made from Hawai'i-grown cacao. Grab some after taking a local farm tour or at resort shops, natural food markets, and boutiques throughout the chain of islands. From bars with mac nuts, coconut, chili peppers, and more, you'll be surprised by the selection of chocolates available.
12. Local Honey, Guava Jelly & More
There are so many delicious Hawaiian treats you can surprise your loved ones with this holiday season. Our favorite edible gifts by far include handcrafted honey, guava jelly, lilikoi jam, li hing mui candies, mochi crunch popcorn, arare rice crackers, and of course, a fresh pineapple. If you're concerned about checking any of these onto a plane or having room for all those delectable goodies in your luggage, ask the local farm or business, as many of them will ship your purchase home to you. 
Book Your Hawai'i Vacation Rental and Get Shopping
Whether you're shopping for estate coffee to stuff in a stocking or an exquisite piece of jewelry for under the tree, Hawai'i is abounding with authentic products and treasures that you simply can't get anywhere else. Ready to make one of our luxury Hawai'i vacation rentals home base for all your shopping, dining, and island adventures? Call 855-447-3685 today and let our knowledgeable agents help you find the best rental option for you.