21 Dec 2020
When it comes to holiday travel, nothing compares to a tropical getaway via Hawaii Life Vacations. Our luxurious, beachfront accommodations have everything you could possibly want—spacious rooms, fully-equipped kitchens, stylish decor, high-speed Wi-Fi, and beautiful ocean views. The national increase in workcations and distance learning means that your holiday season can start sooner and last longer. Consider reserving an extended stay this holiday season at one of our Hawaii luxury vacation rentals. There are plenty of options pre-and-post holiday season, so you're sure to find the perfect property for your needs.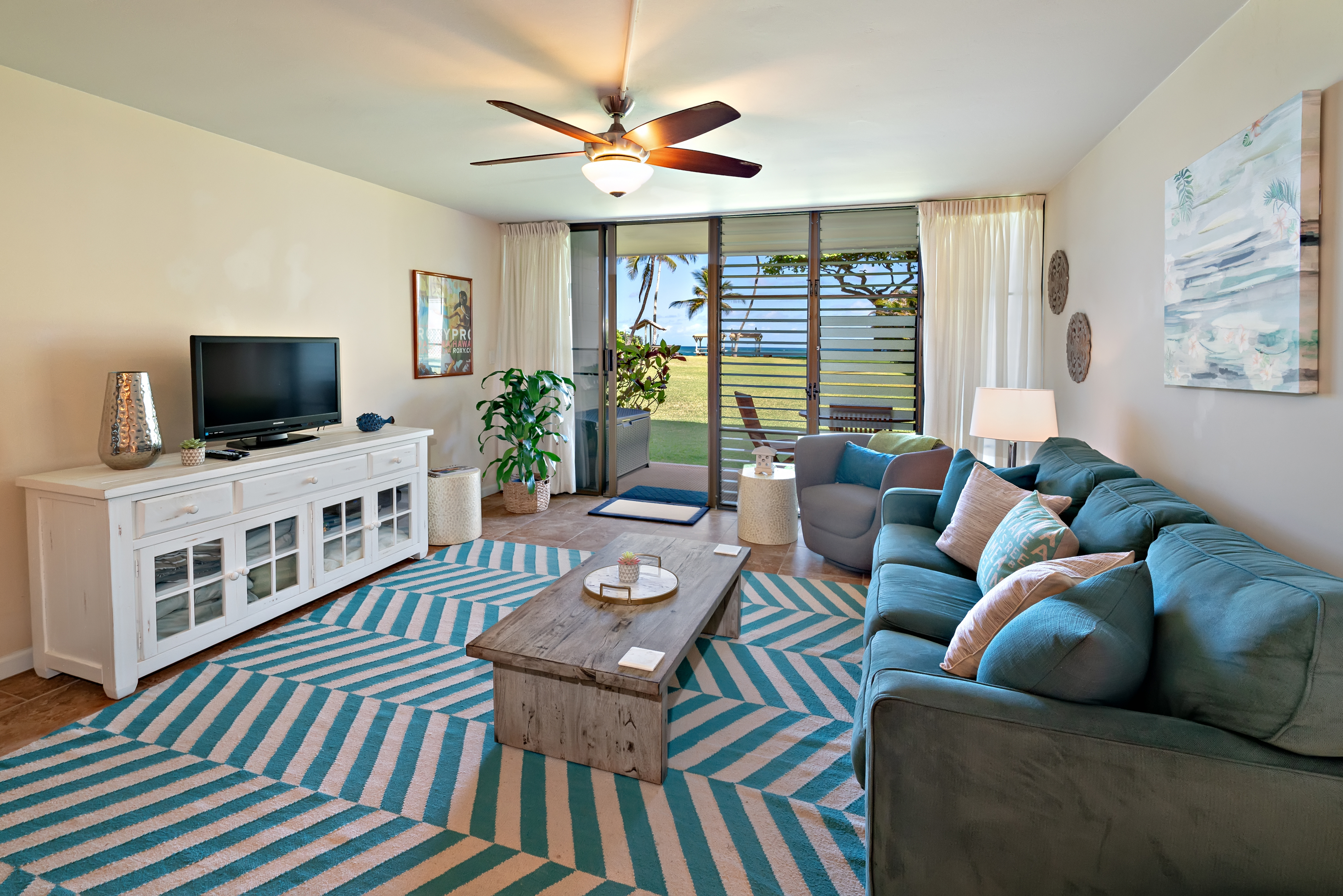 This Hawaii vacation condo, perfectly located in the historic Haleiwa town's only beachfront condominium complex, is right next to world-famous Ali'i Beach Park. In the winter months, you might notice big names in professional surfing while you could play in the waves to the right of your condo during the world's most renowned surfing competition, the Triple Crown of Surfing.
Three coral reefs protect the shore from the pounding surf and keep it safe for swimming and recreating, so you'll have nothing to fear. Keep your eye peeled for the majestic breaching of humpback whales breaching. You might even catch sight of their tails in the air for a spectacular show near your Hawaii rental. Along the shore at any time of year, watch for the Green Sea turtles swimming in the shallows; it's quite a sight to see! Despite all the fantastic wildlife and happenings, expect a tranquil stay with a magnificent mountain view.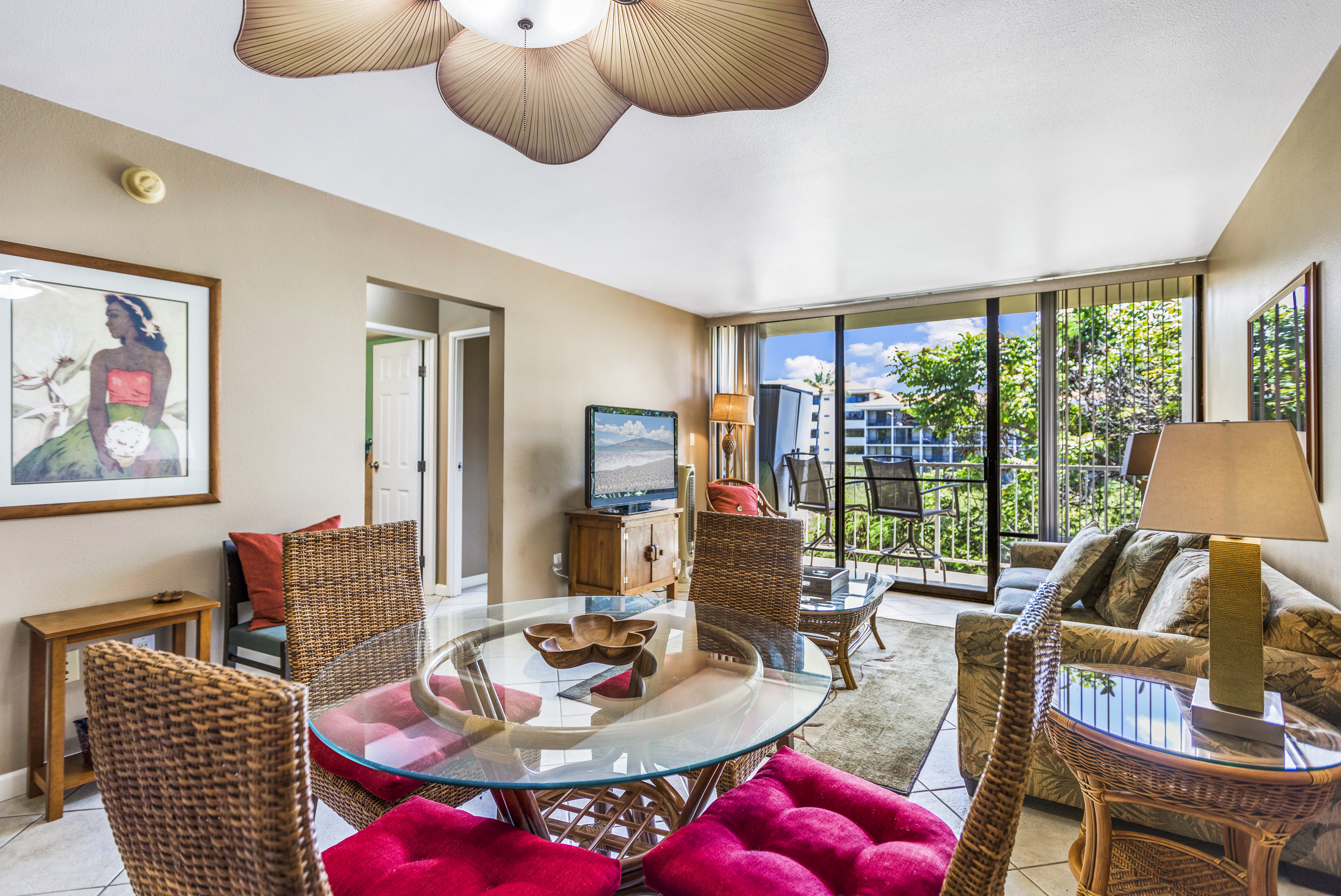 Say "Aloha" to this spectacular Hawaii luxury home: a two-bedroom, two-bath condominium, which comes fully equipped and outfitted for the perfect Maui vacation experience! You'll find cool tile floors throughout this spacious accommodation. The living room provides a stylish gathering place for the family, with a sofa and comfy side chair. Enjoy your favorite movies and can't-miss shows on the large screen television with a DVD player. We now feature brand new split AC in every room of the unit! Within five miles of your Kihei condo are multiple Maui attractions, such as a national wildlife refuge, botanical gardens, and a Humpback whale sanctuary. The eclectic town of Lahaina is just an easy drive along the Pali Hwy, where you can enjoy cruising along the ocean the entire way.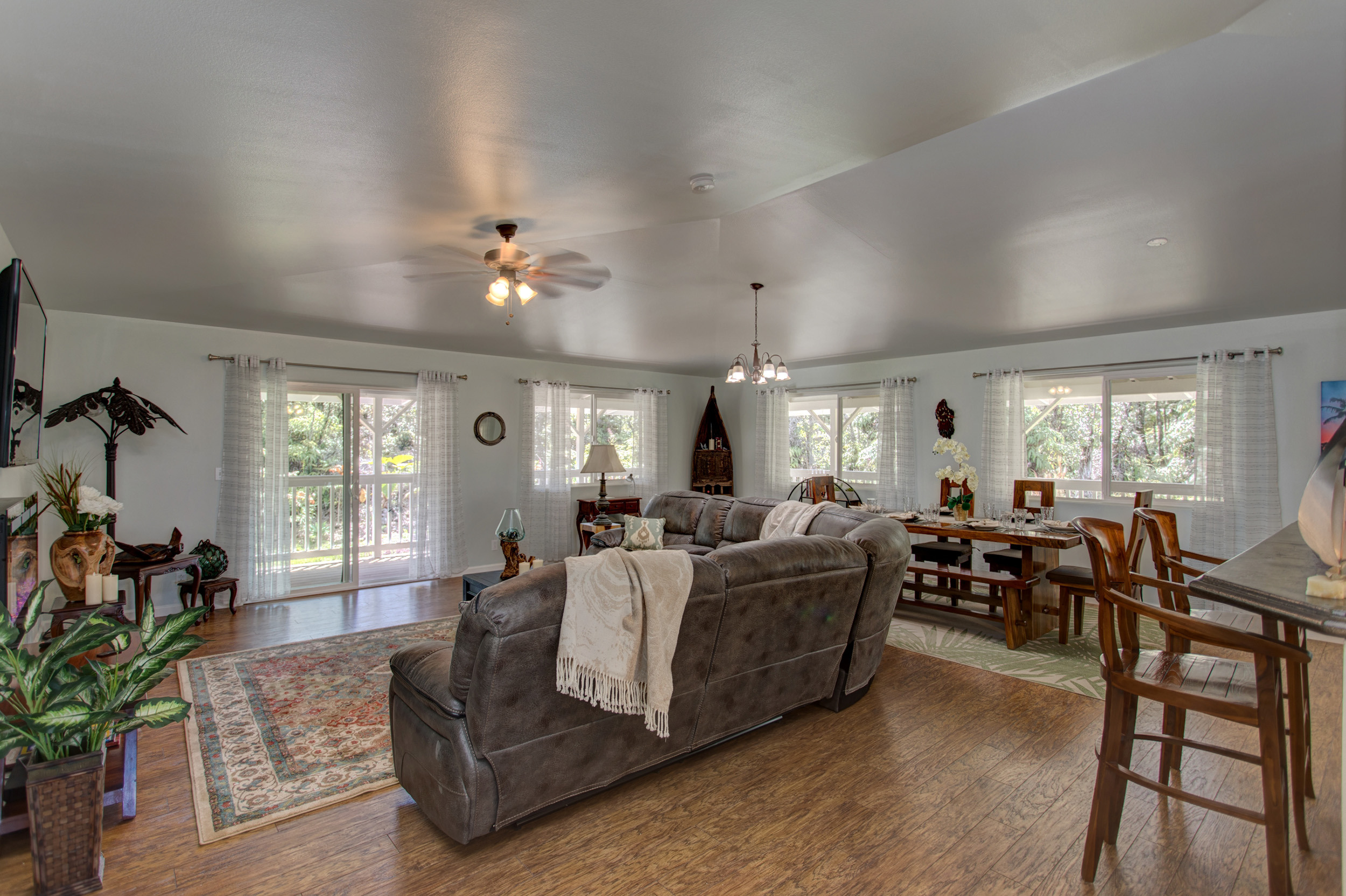 Welcome to Ferns & Frogs Forest Hale—a brand new three-bedroom, two-bath Big Island vacation rental near Volcanoes National Park, Volcano Village, and a golf course! This beautifully decorated and newly constructed home is the perfect locale for sightseeing on the east side of The Big Island. Go swimming and snorkeling at one of the many beach parks in Hilo, only a 20-30 minute drive. Plus, the Hawaii Volcanoes National Park is only five minutes away, and reopened with a whole new look!
Extend Your Holidays with a Hawaii Luxury Vacation Rental
When it comes to tropical getaways, Hawaii Life Vacations has everything you could ever want: stunning beachfront views, access to several island activities, and spacious accommodations. Gift your loved ones an extended stay at a Hawaii luxury vacation rental and create memories you'll cherish forever. For more information on our home rental offerings, please give us a call at (855) 447-3685.