25 Nov 2019
Don't Miss These Kauai Hiking Trails  
Although there are dozens of things to do in Kauai, hiking is one of the activities you absolutely cannot miss. The breathtaking scenery of the island—no matter where you go—is too impressive to let it sit idly by while you're in Hawaii. Because there are so many sights to see, there are dozens of Kauai hiking trails to go along with them all. Let our team at Hawaii Life Vacations guide you to some of the best hikes in Kauai to discover during your time with us. 
How to Select the Best Kauai Hiking Trails for You 
One of the most important things to consider when reading up on Kauai hiking trails is the ease of each path. If you're an avid hiker, difficulty may not be a concern; but if you're a beginner, danger corresponds with difficulty, so consider bringing a hiking guide with you. Also, if you want to see specific landscapes or attractions, choose one of the Kauai hiking trails by its landmarks.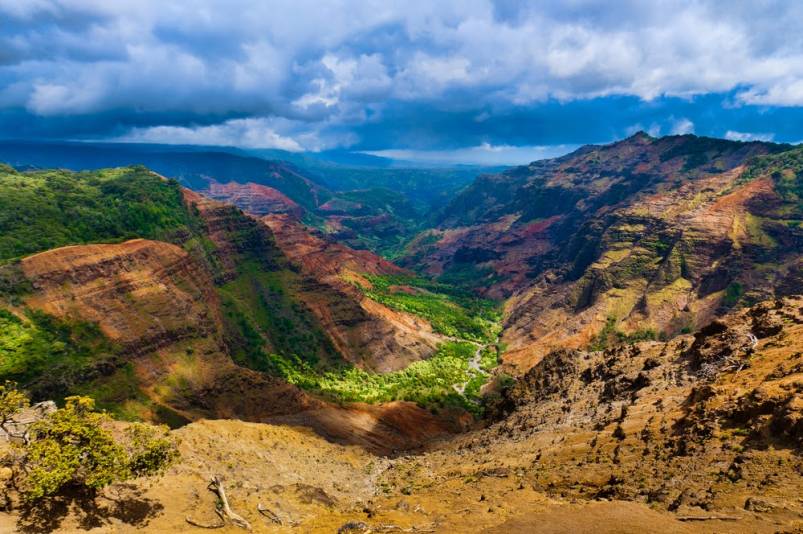 Canyon Trail 
Waimea Canyon State Park is one of the biggest attractions on the island of Kauai, nicknamed the "Grand Canyon of the Pacific." Find your way down into the depths if you like. But doing a Waimea Canyon hike along the ridge is one of the best ways to grasp its magnitude and beauty, coming in at 10 miles long, one mile wide, and 3,600 feet deep. Finish with a picnic atop the Waipo'o Falls to refuel after a grueling two to three hours. Keep in mind: you'll have to go on other Waimea canyon hikes if you want to be able to see the falls, not be on top of them. 
Hawaii beach homes near Canyon Trail include Poipu Shores 301 B and Hale Kahana'lu
Kalalau Trail 
Kalalau Trail is an essential hike not only on Kauai but on all the islands of Hawaii. The 11-mile trek gives you the only land access to the Na Pali Coast on the entire island and provides views of the ocean from 400 feet above sea level. Some people spend days hiking this trail to really appreciate its beauty. 
Three of the closest Hawaii beach houses include King Hale, Mapuana, and Haena Kai.
Awa'awapuhi Trail 
If you like easing into days spent on Kauai hiking trails, the Awa'awapuhi Trail is a great bet. The first half of the trail descends about 2,000 feet and then gets more difficult from there. But the effort is worth the views of the Pacific over the cliffs for a triumphant finish. 
A few rentals nearest to the Awa'awapuhi Trail include Poipu Palms 102 and Charming Cottage near the Beach
Scenic Kauai, Hawaii Rentals 
Although some of these Kauai hiking trails might require a one- to two-hour drive before you begin, our team at Hawaii Life Vacation Rentals can promise that it will be worth it. Seeing as much of the island's beauty while you're here is in your best interests, especially because hiking is one of the top 10 things to do in Kauai. For more information about staying at Hawaii Life Vacations, visit our website, or give us a call at 855-447-3685.