26 Aug 2022
The 10 Most Unique Hawai'i Vacation Rentals
There's nothing ordinary about a vacation to Hawai'i! The landscape of each island has been shaped by oceanic and volcanic activity, while the rich culture and history of Hawai'i at large has been molded by the island chain's geographical isolation and diverse population. 
More than just another tropical destination, Hawai'i is quite possibly the most unique place on earth. It also happens to bethe most remote populated landmass on the planet! If you're planning to visit the islands, here are 10 vacation rentals to consider that are just as one-of-a-kind as Hawai'i nei: 
This quaint bungalow is perfect for getting away from the hustle and bustle of town and enjoying life on island time instead! Tucked away in the midst of lush green foliage and fruit trees, you'll feel more like a local than a visitor throughout your stay. Plus, this rental is as family-friendly as it gets; kids even stay free! If your ideal vacation involves a lot of family time in a peaceful location within close proximity to adventure, check out the Treetop Bungalow here.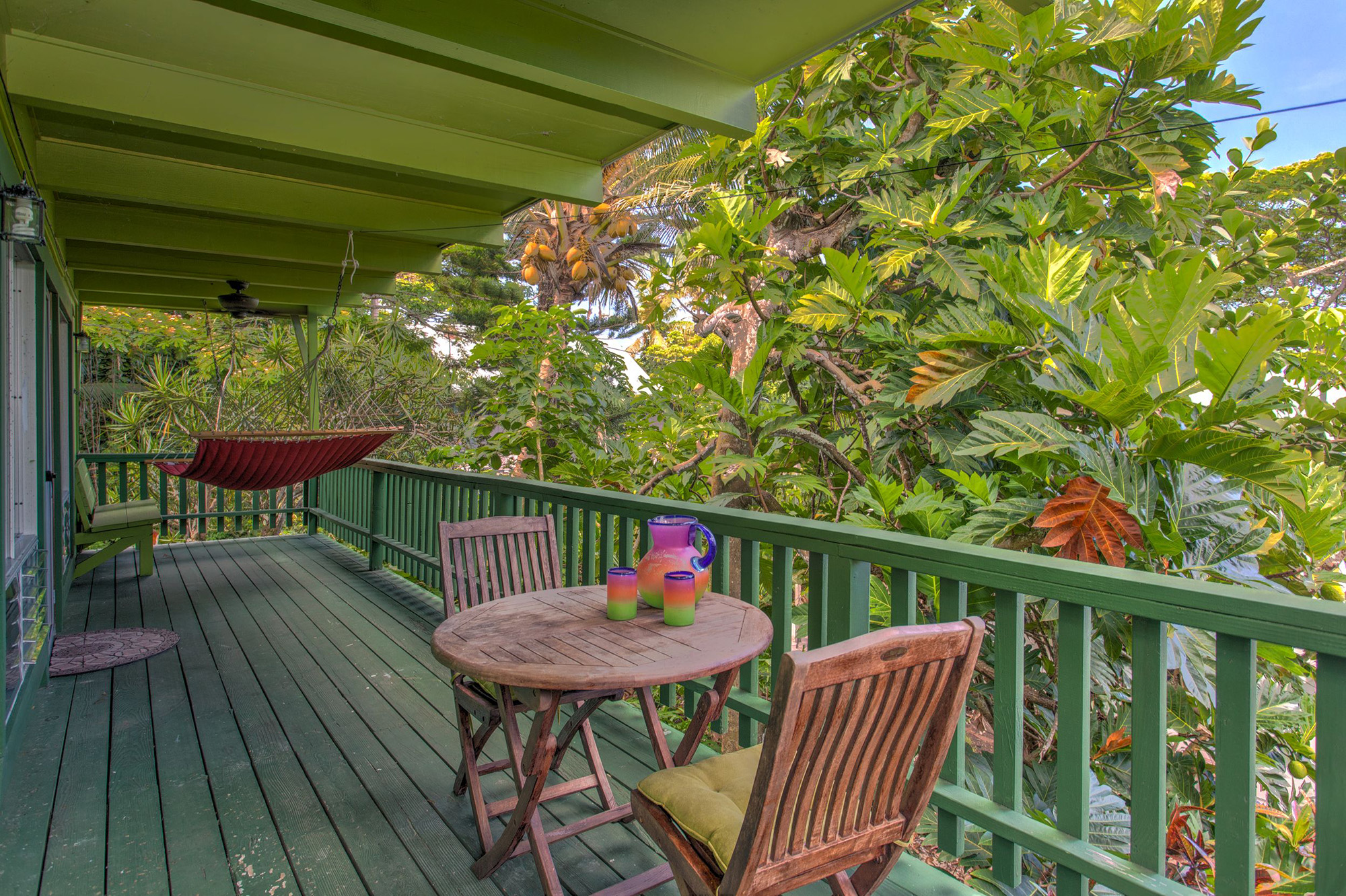 A secluded spot for a romantic getaway, this oceanfront villa is set in the most exclusive area of Kaua'i. The cottage's elegant design, both inside and out, is complemented by panoramic views of the deep blue ocean and a hot tub that beckons you to relax and soak it all in. Find more details on this tropical oasis for couples, as well as stunning pictures here.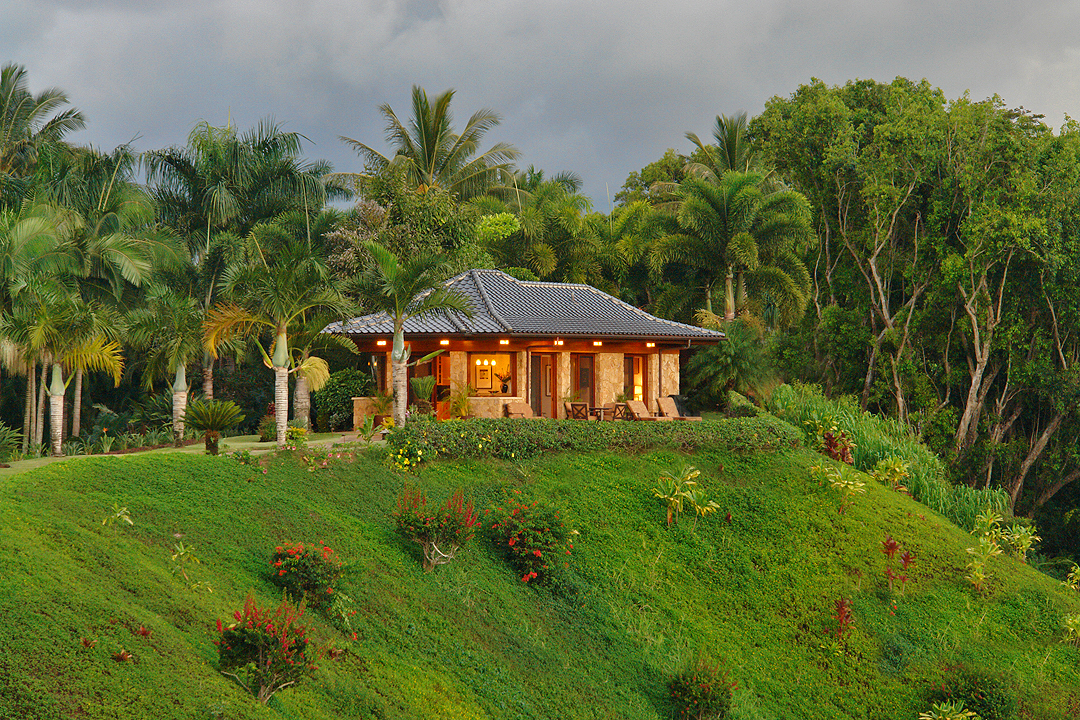 When it comes to this elite resort located in the heart of Honolulu, the words "posh" and "sleek" are a vast understatement. Floor-to-ceiling glass windows and an open lanai provide a clear view of the ocean from anywhere in the condo, and O'ahu's best shopping and food is within walking distance. For guests with a larger group ready for the most stylish stay, visit the listing here.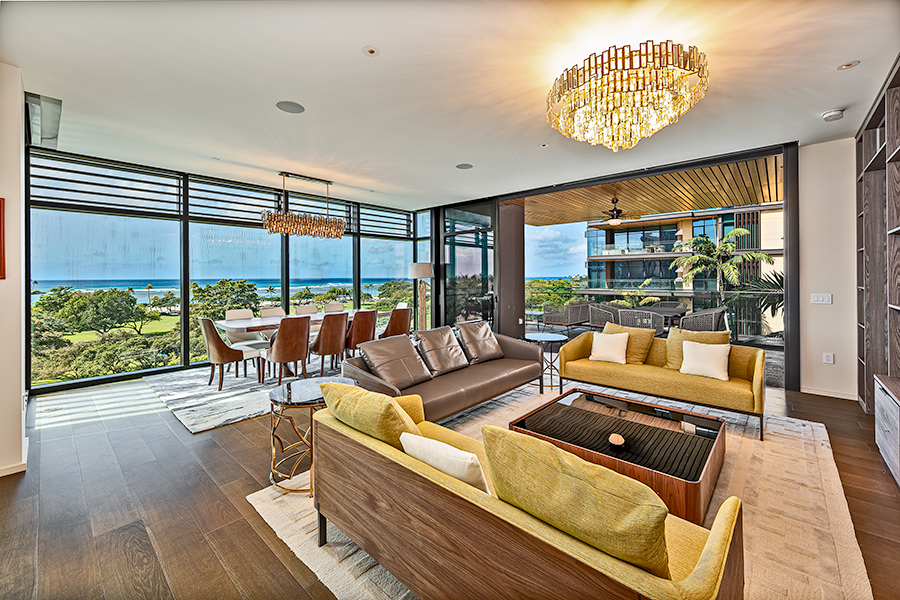 Located in picturesque Hanalei Bay, this home is highlighted by the lush island flora that frames it, complete with a private manicured garden. With tiki torches and a gazebo, you'll find yourself spending plenty of time outdoors while enjoying the sights and sounds of nature. Whether you're honeymooners or a small group looking for a charming Kaua'i getaway, you'll love being surrounded by greenery while staying at this property. Find more details here.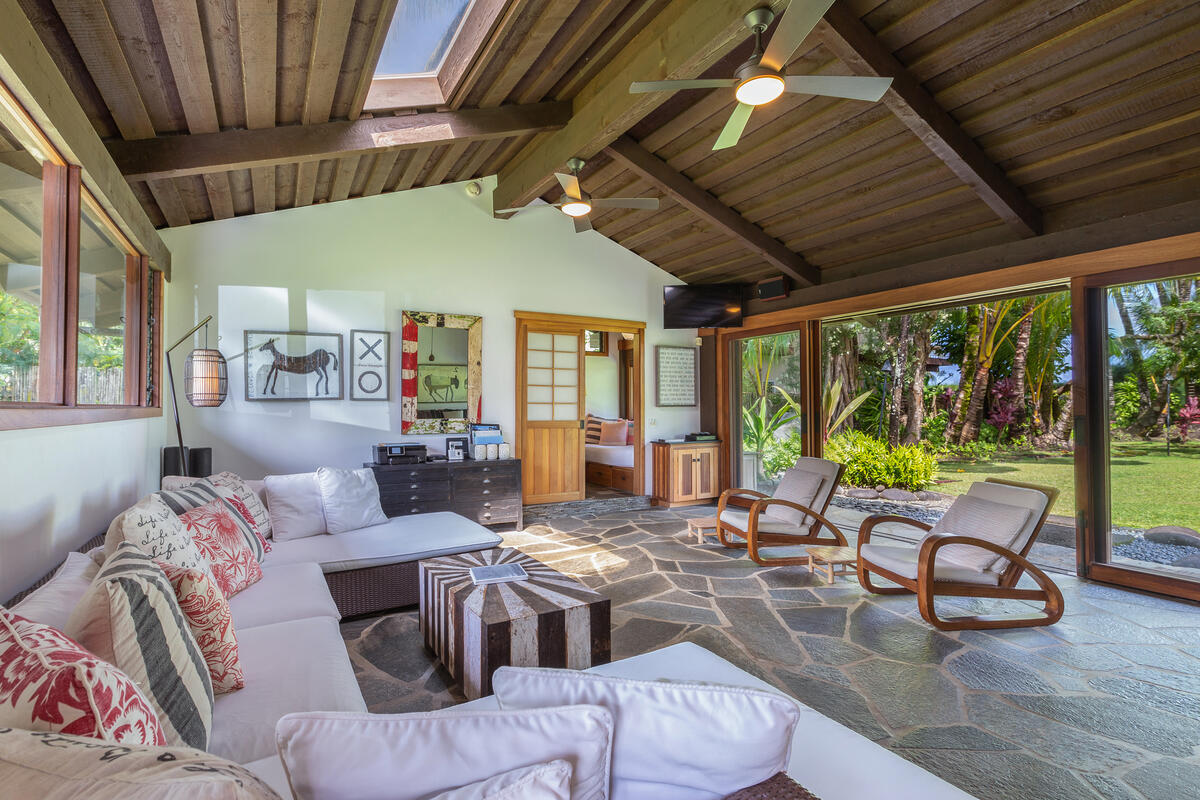 If you're looking for a rainforest retreat in a colorful and cozy cottage, this is the place for you! Between the ocean view and shared pool with a hot tub, and the avocado, banana, and papaya trees (to name a few), couples will be enchanted by this studio unit located on a gorgeous family estate. Check out this Hilo hideaway here.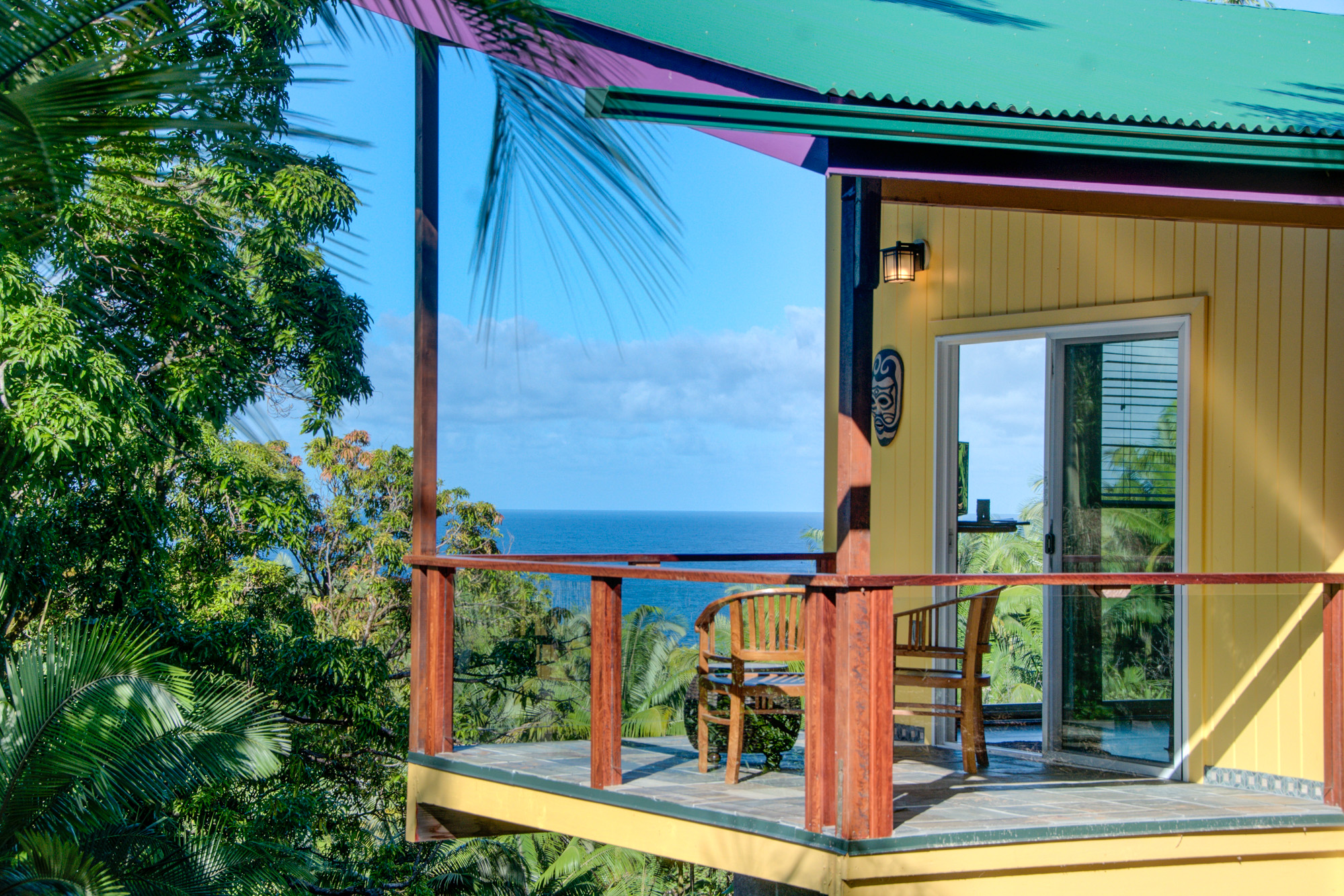 This home stands out because of its very own viewing tower. Spend the morning sipping a cup of famous Kona coffee and enjoying the coastline views or savor a cocktail while taking in Kona's legendary sunsets. With an authentic island feel, this expansive home can host a larger group or family. There's also a spacious deck with a grill, seating, and a hot tub. Book your tropical escape here.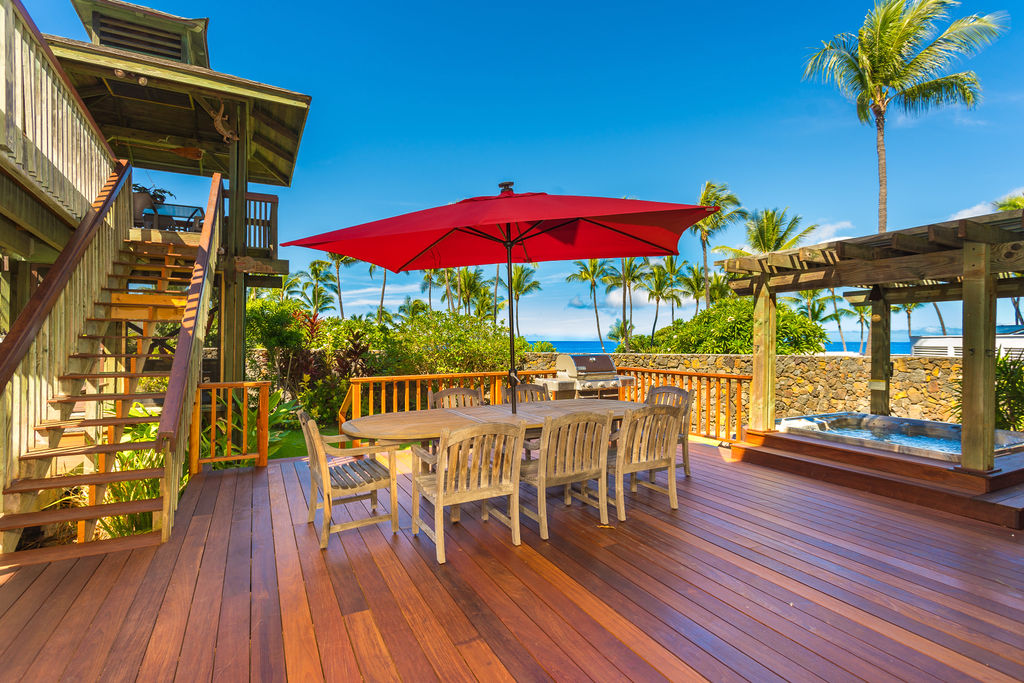 Positioned between the ocean and mountains, this exquisite, luxurious, and memorable custom home is truly bespoke. You'll be blown away by the wrap-around lanai, koi pond, and black-bottomed pool on the grounds of this private property. Find more details about this award-winning home here.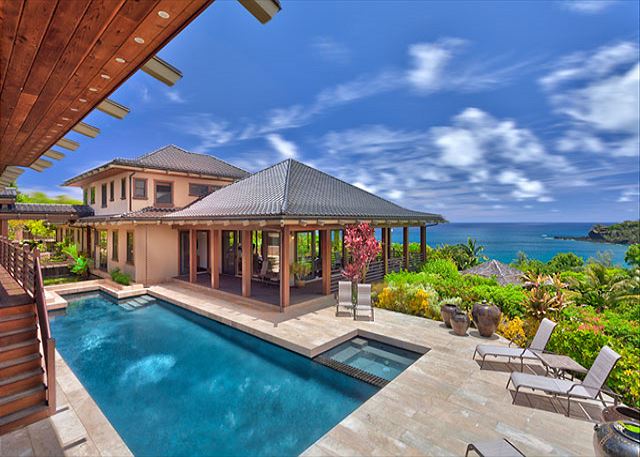 If there's a better place to watch the sun rising and setting than from this colorful vacation home, we have yet to find it. Enjoy an abundance of rainbows in the sky and lush tropical foliage on land, plus heavenly views that stretch across the ocean all the way toward Maui on the horizon. If you're ready to relax from the comfort of a private pool with lava rock accents, check available dates here.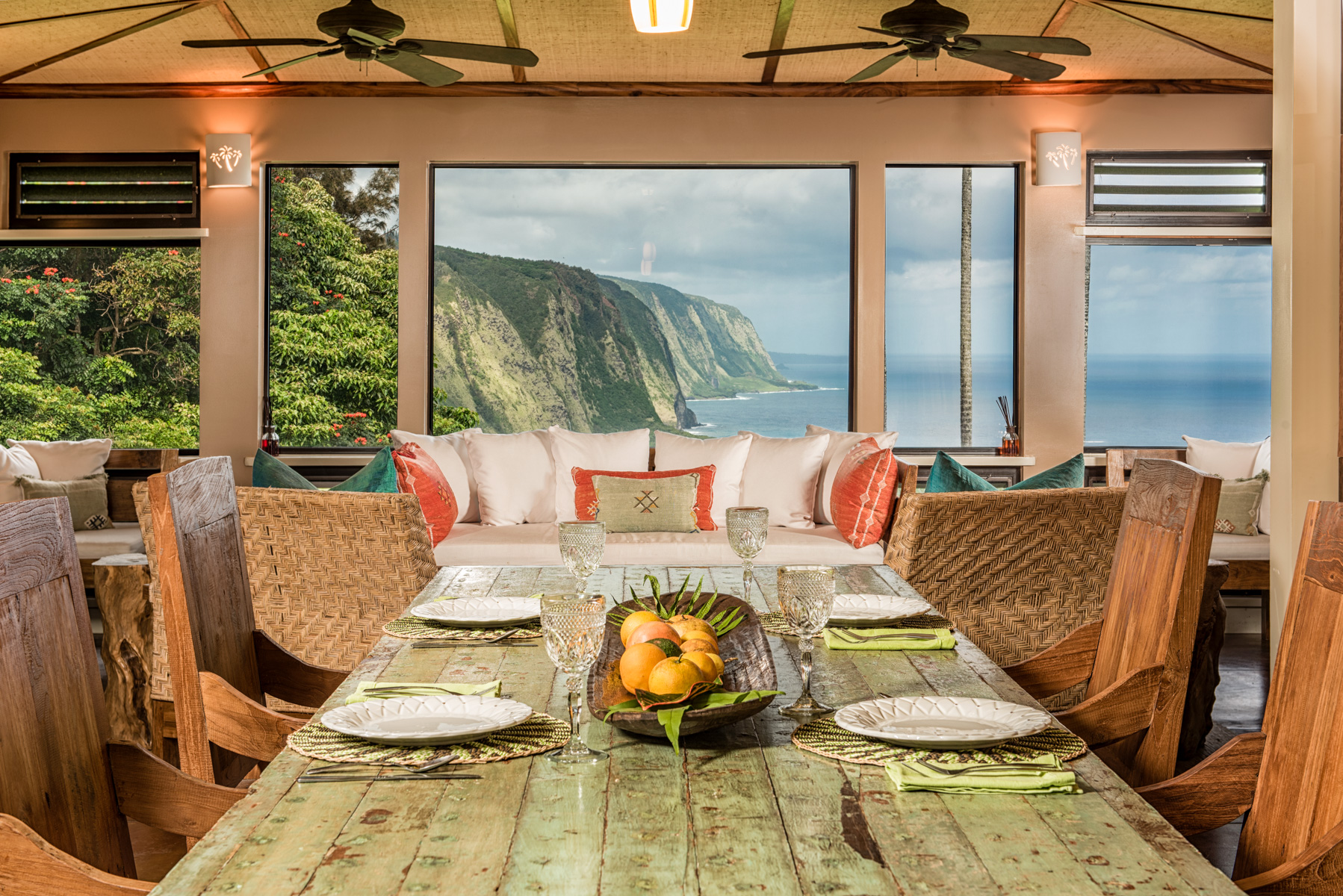 If you want to see honu (sea turtles), views of the islands of Moloka'i and Lāna'i, the west Maui coast, and even breaching whales during the winter months, this condo offers a front row seat! The bright interior matches the vibrant blue hue of the ocean, and the location is perfect for those who enjoy the beach, shopping, and fine dining in equal measure. Check it out here.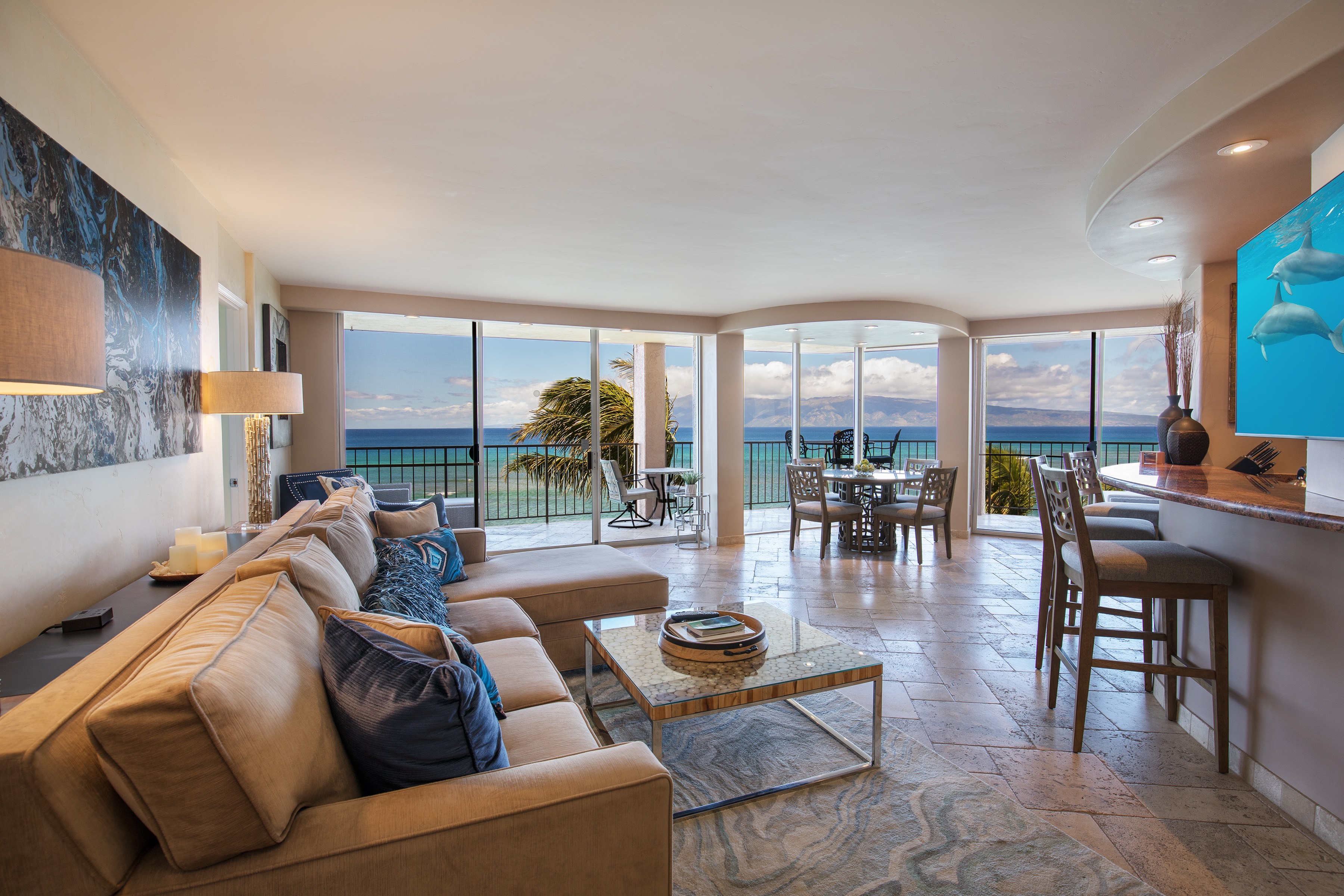 Between its immaculate views and private location, this beachfront estate is an island dream. The interior is open and airy, with views of gorgeous Hanalei Bay from almost anywhere in the home. This large estate is just waiting to host your next group getaway or family vacation, and also offers an extensive yard that leads right to the beach. Book it here.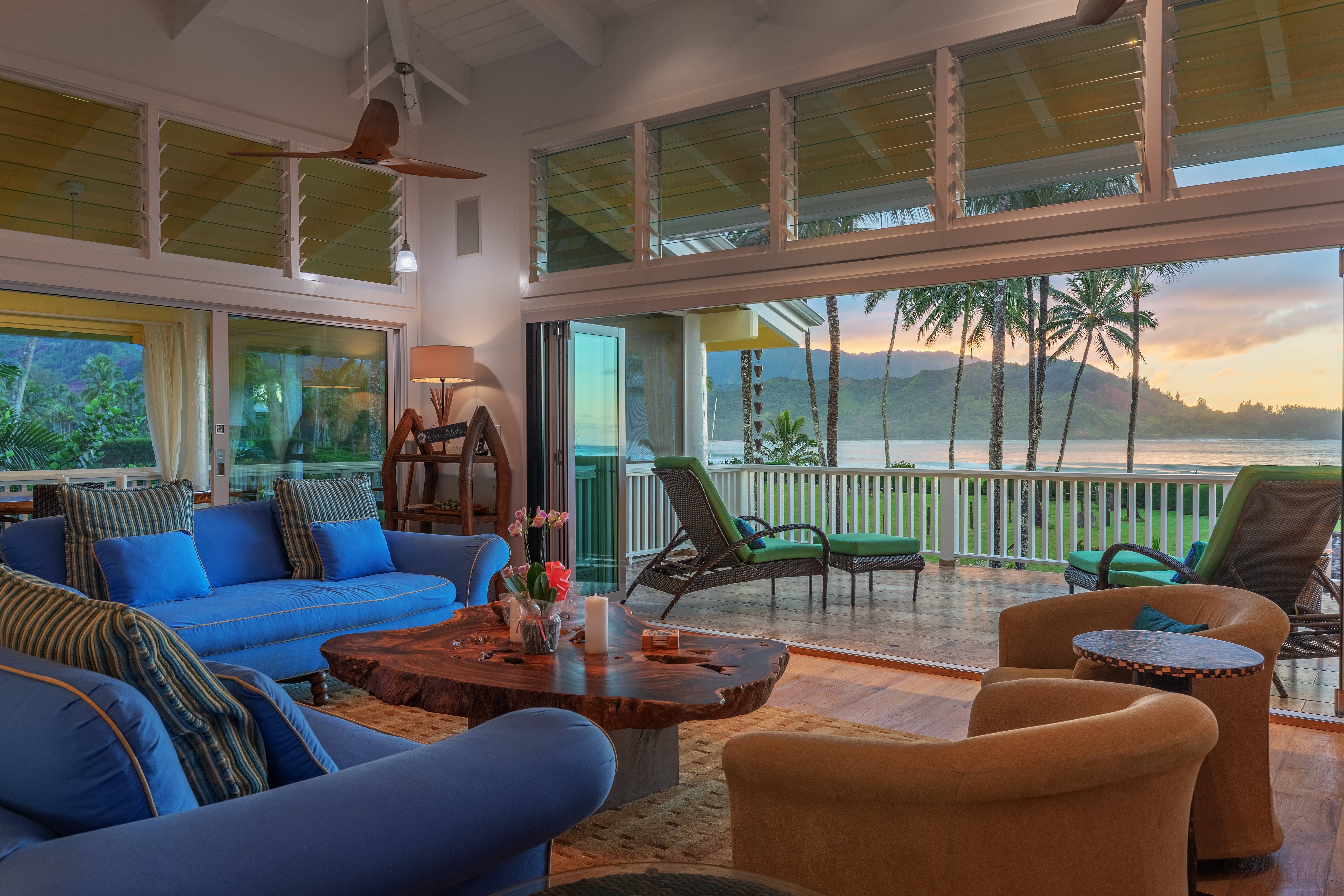 Connect With Us
Hawai'i Life is locally owned and operated, with vacation rentals on Kaua'i, Maui, O'ahu, and Hawai'i Island. With so many unique rentals on each island, there's bound to be one that's perfect for your Hawai'i vacation. We'd be happy to assist you in finding the vacation rental that's right for you, and answer any questions you may have about your visit along the way! 
Vacations@HawaiiLife.com | 855.447.3685