19 Mar 2013
You've heard of two peas in a pod? Well, how about two cottages on a cliff?
Though they're separate listings, Hale Lani Cottage and Hale Nanea Cottage are both dubbed Secrets Beach Cottage, and for a few good reasons:
They're neighbors
They were designed nearly identically
They both sit on 5-acre properties
They both offer an equally idyllic perch overlooking one of the North Shore's most prized stretches of sand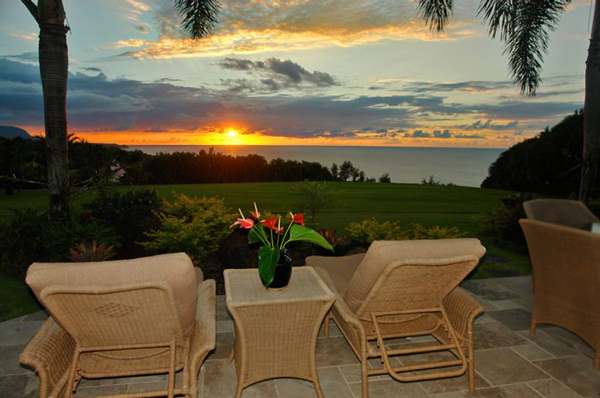 Easy living as the sun sets over the ocean
There's more than just the ocean to look at perched atop this grassy hill
Highlights Of Hale Lani & Hale Nanea Cottages
These cozy 1BR/1BA tropical chalets are stylishly fitted from corner to corner with dark wood furnishings, custom cabinetry, a gourmet kitchen, and elegant designer furniture. The romantic bedrooms have queen beds with fine European linens and the marble bathroom leads to a private, outdoor sitting area with a spa and outdoor shower.
With northwest-facing lanais and panoramic views of the Pacific Ocean, these cottages offer an ideal venue to drink in – literally, or figuratively – the evening's sun-splashed sky.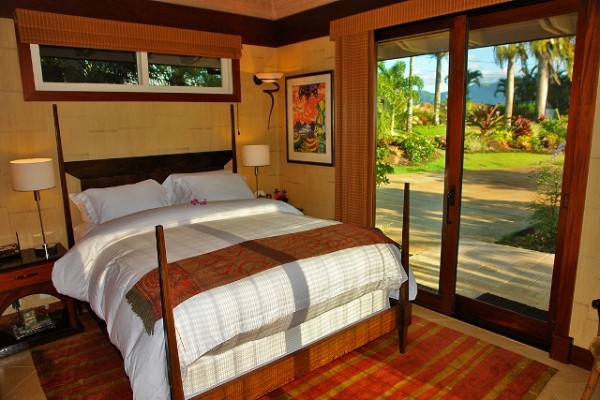 The morning sunlight pouring in…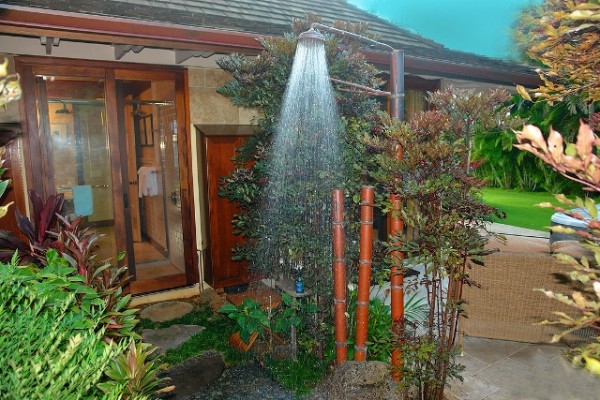 Rinse off inside, rinse off outside, rinse off inside and outside
Other Highlights Of Hale Lani & Hale Nanea Cottages Include:
Full Kitchen
Ceiling Fans
Washer & Dryer
Floor-To-Ceiling Glass Doors
Outdoor Dining Area
Hot Tub
BBQ Grill
Wi-Fi
Private Gated Entry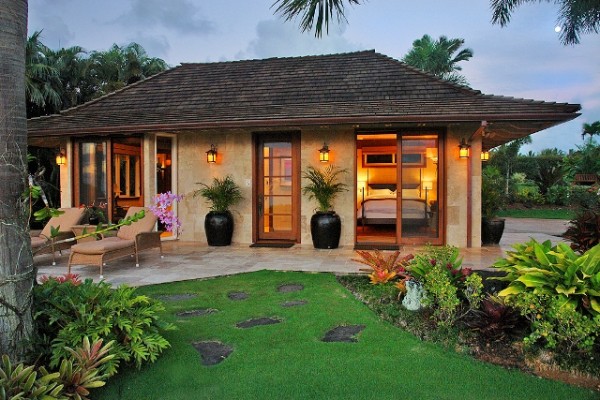 Cozy and contained…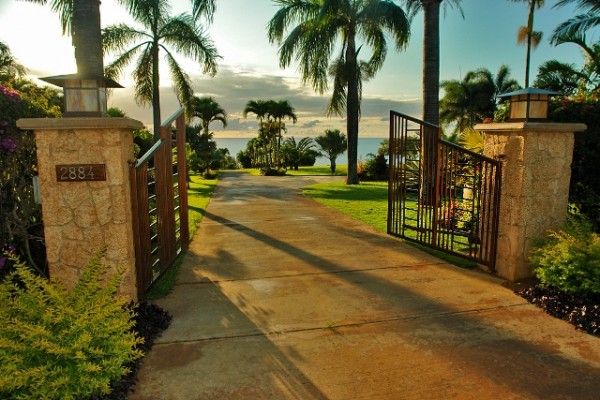 Access to your Hawaiian vacation has been granted
Along with being only 300 yards uphill from the mile-long Secrets Beach, with blissful recreation and/or lounging right outside the door, nearby Kilauea town offers quaint dining and shopping, and the rest of the North Shore's medley of land and water activities are just minutes away.