22 Jul 2022
Hawaii Homeowner Guide: 

Why Hire a Property Manager in 2022? 
Whether you're new to owning a Hawai'i vacation rental or you've owned income property for a while now, managing a rental can certainly generate revenue. On the other hand, managing that property can demand more time and effort than many homeowners anticipate. If your goal is to have a successful, financially rewarding vacation rental while simultaneously growing your business, a property manager can help you with some of the most critical tasks. Still wondering why you should hire a property manager. Here are just eight important reasons to team up with a property manager in 2022!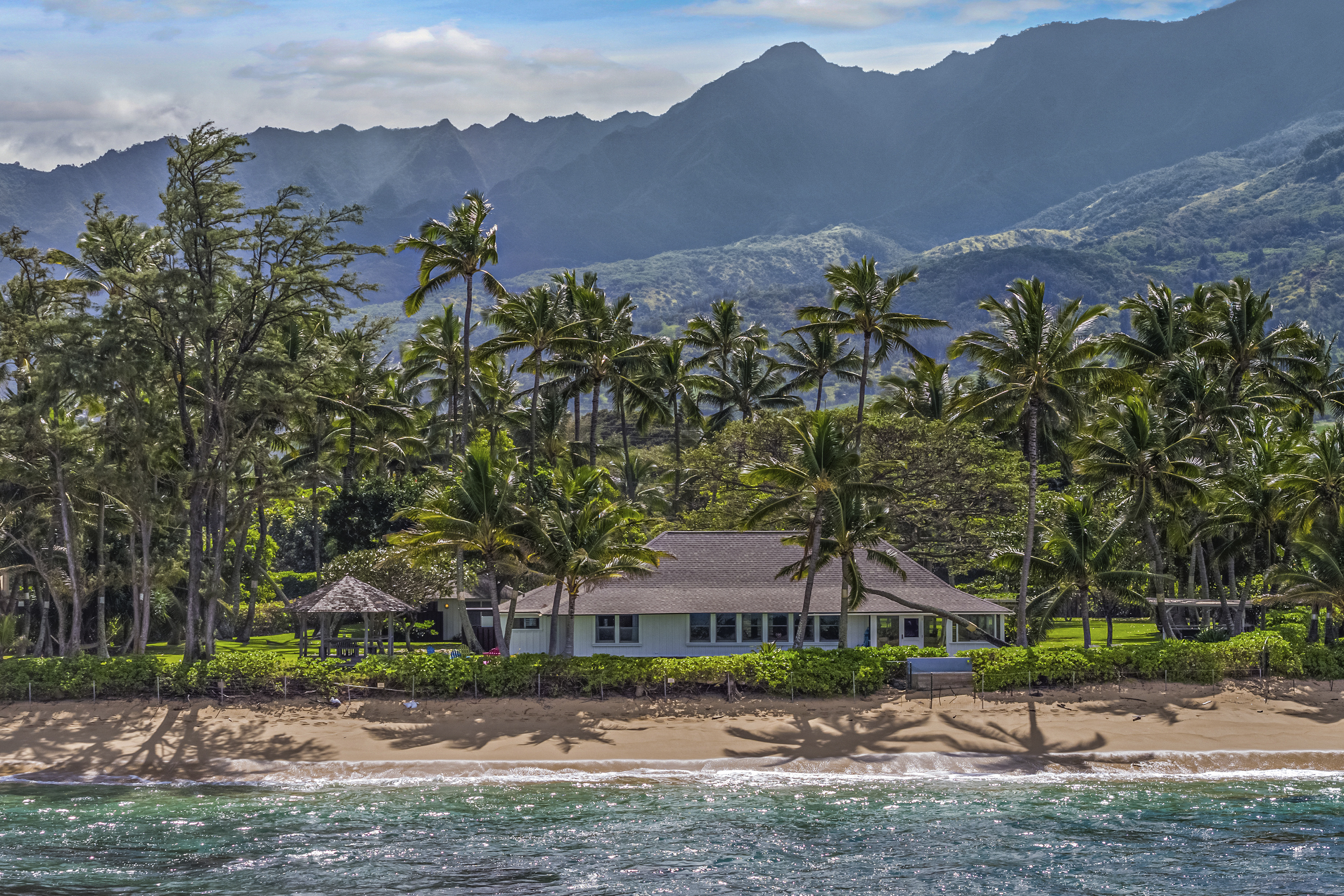 1. State-Mandated Management  
It's the law, at least it is if you own a Hawai'i vacation rental but don't reside in-state. State law requires that a homeowner that is renting out Hawai'i property, but not residing in Hawai'i - or residing on an island other than the island where the property is located - must hire a Hawai'i property manager who resides on the same island. According to Hawai'i Revised Statutes Section 521-43(f), "any owner or landlord who resides without the state or on another island from where the rental unit is located shall designate on the written rental agreement an agent residing on the same island where the unit is located to act in the owner's or landlord's behalf."
What's more, state law attests that the landlord or owner must enter into a property management agreement with a Hawai'i property manager. At Hawai'i Life, we are your boots on the ground, whether you live off island or just down the street from your rental. Our property managers reside on all four of Hawaii's most-populated islands and we're ready to act on your behalf. 
2. Regulation Compliance 
If you're serious about ensuring that you and your Hawai'i vacation rental are in compliance with state and federal housing regulations and property laws, don't go it alone. The applicable laws and regulations you must abide by when renting and maintaining your rental property are abundant. And new regulations seem to pop up regularly, making compliance complex to say the least. These include state and federal regulations, as well as ADA and other fair housing regulations. With a property manager on your side, you can keep your vacation rental up-to-date and in compliance with these regulations while avoiding a costly and time-consuming lawsuit. At Hawai'i Life, we're well-versed in the various laws and regulations regarding vacation rentals. We take management agreements seriously, and ensure adherence to any and all laws in the way we book, control, manage, and lease our homeowners' Hawai'i properties.  
3. The Right Rental Rates
Before you resort to looking online at what other vacation rental owners are charging for properties comparable to yours, consider that there are better, more accurate ways to set the right rental rates. To avoid underselling your property, partner with a property management company. At Hawai'i Life, we specialize in helping you set the right rental rate for your property, ensuring that you price your rental appropriately, maximize your monthly income, and ultimately maintain a low vacancy rate.
4. The Best Marketing and Advertising 
Deciding where to market your vacation property and how to create engaging advertising content can be overwhelming. Fortunately, an experienced property manager will know exactly where and how to market your rental in a way that reaches your target market. The result? You'll avoid long vacancies and your property will be booked quickly, and often. At Hawai'i Life, we apply proven online marketing strategies and tools to match the ideal guest with your rental property. We provide impactful online reach for our Hawai'i homeowner clients through HawaiiLife.com, the most trafficked real estate and vacation rental website in Hawai'i. In fact, over 50% of our web traffic is direct, with over 30,000 monthly website visits. That's a lot of eyes on your Hawai'i vacation rental! For further exposure, our booking methods include listing your property with our national partners.
5. The Right Guests
Finding a company that will run credit reports, run criminal background checks, verify employment, and attain previous landlord references is key. Experienced property managers are pros at the essential steps to finding guests that will be the best fit for your property. At Hawai'i Life, our professional team takes care of all the details, from conducting guest screenings to offering convenient online booking services for your guests. And when it comes to all guest inquiries, we respond promptly, so your guests can get back to enjoying their Hawai'i vacation. 
6. Guest Management
In addition to finding the right guests, a property management company will manage all aspects of the homeowner-guest relationship. The best property manager for your vacation rental will routinely inspect your property before every guest's arrival (and after every departure) and greet guests upon check-in. At Hawai'i Life, we don't just make your guests feel welcome. We are available to meet their needs throughout the stay, handling both regular and emergency maintenance, and managing any situations where conflict resolution is required. We personally and promptly address all guests' inquiries, along with offering your guests exclusive concierge services so they can enjoy a seamless Hawai'i vacation experience.
7. Vendor Relationship Management
It's important to find vendors you can trust to help with care of your Hawai'i rental property. But for many vacation rental owners, maintaining a relationship with all the right vendors and overseeing their work may seem impossibly hard. From contractors to tradesmen, a property manager can draw on their network of vendors to secure the best work for the best price. At Hawai'i Life, we leverage our long-standing relationship with professional contractors and vendors to address all your property's needs. We also go the extra mile to coordinate with independent contractors, including housekeepers,  repair technicians, yard maintenance, gas delivery, septic tank inspection, window washers, and carpet cleaners, supervising any necessary maintenance projects that they perform. 
8. Greater Investment Opportunities
When you manage your own Hawai'i vacation rental, your investment opportunities are limited to properties on your island by law. And time constraints further limit you to managing rental properties close to home. If you already own property on your island but are ready to expand your investment to vacation rentals across the state of Hawai'i, hiring a property manager will enable you to do so. At Hawai'i Life, we don't just offer outstanding property management services. We help you take advantage of investment deals on any island. With some of the highest booking rates in Hawai'i, return guests seek out Hawai'i Life's vacation accommodations year after year, providing a consistent client base and stream of revenue for rental home owners.  
Contact Us
At Hawai'i Life, we take the stress out of owning a Hawai'i vacation rental home by providing the utmost level of service to your guest and caring for your property as if it were our own. Contact Hawai'i Life  to discuss how our team of experienced and professional property managers can help you with all the integral details, positioning your investment to generate healthy returns for years to come.