10 Jun 2022
10 Tips to Hawaii-Proof Your Vacation Rental Home
Here we are, halfway through the year and on the cusp of summer. For many, it's a time to travel. With sunny days, salt water, and steady breezes, owning a Hawai'i vacation rental home is as ideal as the weather. These environmental elements, however, can be damaging to any property and may cause not-so-ideal issues if not regularly maintained.
It is important for you to understand how this relates to your vacation rental, so that you can keep your property safe, clean, and enjoyable for all your guests. Maintaining your property can be a breeze with these tips to "Hawai'i-proof" your rental, whether you live miles away or down the street.
1. Inspect and Repair Your Roof
From the daily cruelties of our environment to extreme, rare weather conditions, roofs are a vacation rental's first line of protection. We often don't pay attention to the amount of wear and tear from the sun, sea breezes, and rain showers until a big storm or hurricane makes it an even bigger problem. Regularly check your vacation rental property's roof between seasons for any damaged or missing shingles. Changing out an entire roof can be costly, especially if it was due to an unexpected situation. Should you be in the market for a new roof, consider solid materials that have a long-lasting lifespan. It is an investment that will protect and keep the value of your rental home high for years to come.
2. Hire Pest Control
While Hawaii's year-round tropical climate attracts visitors from far and wide, unwanted guests such as roaches, termites, and rodents also thrive in these ideal conditions. Insects and vermin like to nest in tucked-away and unseen places that are hard to reach, like behind appliances, nooks and crannies of cabinets, and the rafters of the garage or attic. Be diligent about checking for pest droppings and eggs near dark, warm, and damp areas of your vacation rental. The best way to ensure these critters are not making your home theirs is to call in professionals for routine inspections.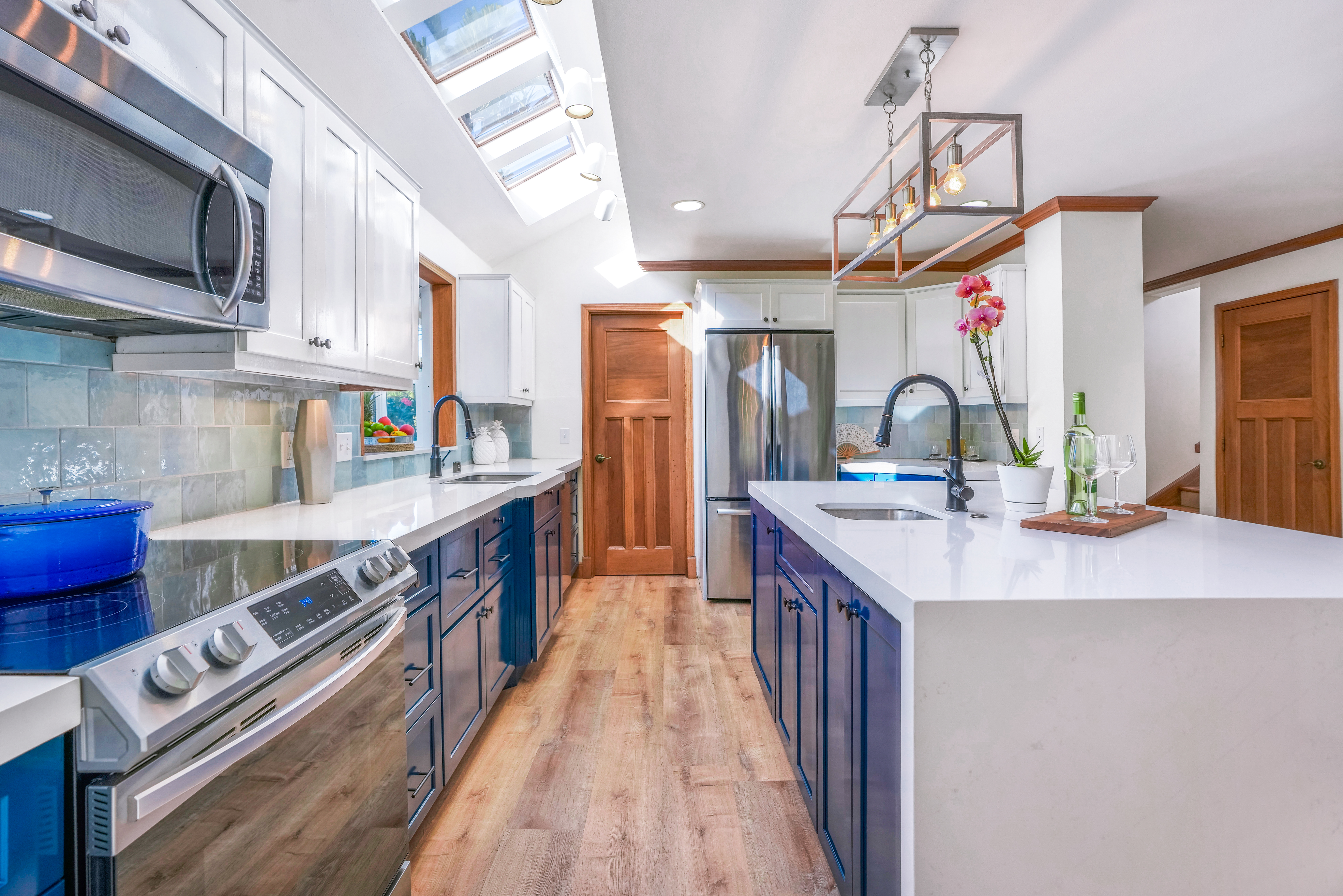 3. Prevent Mildew or Mold
A combination of humidity and sunlight may make for a perfect beach day, but these two elements can wreak havoc both inside and outside your Hawai'i vacation rental. Properties that have been closed up for too long, rooms with improper ventilation, or unnoticed plumbing leaks are breeding grounds for mildew and mold. These are common in tropical environments and can happen on any surface. It's important to air out your home as often as possible, manage air-flow regularly, keep an eye on your property's plumbing, and most of all, clean and wipe down all surfaces with an anti-fungal solution.
4. Clean HVAC Systems 
Hawaii's humid air also carries corrosive salt, and those fine particles can take a toll on air conditioning or central air unit systems. To keep your HVAC unit running well, regularly clean and disinfect the dust and grime buildup in and around the accessible parts of your unit, and replace filters often. During times of heavy use, like hot summer days, you should change your filters at least once a month. Check and clean your outdoor coils and the fan blades of your outside unit to keep salt from building up and contributing to corrosion. Also, clear the area of leaves and debris, especially after stormy weather. And don't plant anything within two to three feet of the unit. It's smart to have your HVAC units professionally cleaned once or twice a year. 
5. Pressure Wash & Preserve Exterior Paint
It may feel like Hawaii's passing showers are nature's way of washing away the daily grime. Over time, however, layers of soot and mold can build up on your home's exterior surfaces and, if left unattended, may cause the materials of your rental property to rot or deteriorate rapidly. Additionally, all exterior paint, even of the highest quality, will eventually fade, blister, or chalk under intense sun and constant exposure to salty sea air. To avoid costly repairs, pressure wash your vacation rental at least twice a year to prevent filthy build-up. And to keep paint looking fresh, inspect your paint annually for cracks or other problems, and prime and paint your home every few years. 
6. Choose Metals Wisely 
Metals are a very tricky element in Hawaii's tropical environment. Humidity and salty air make metal rust and corrode quickly. If possible, choose alternative materials for your windows and doors, such as fiberglass frames. While not immune to rust, stainless steel, aluminum, or powder-coated metals will hold up a lot longer with proper care. If you already have non-resistant metal parts, paint over them to create another shield of protection from the elements.
7. Protect & Varnish Outdoor Wood
Wood brings such natural beauty and warmth to vacation homes and is one of the main structural components and accents used in Hawai'i. Most wood used for home builds and cabinets has been pressure-treated in order to protect it from termites, fungal decay, and rot. Since untreated wood is vulnerable to moist ocean climates and will swell and warp, be sure to inspect any untreated wood in your vacation rental home, like outdoor decks, railings, and furniture. Applying a sealant and varnish every season provides a layer to protect against the effects of high humidity, moisture, and sun, and can even enhance the look of the wood.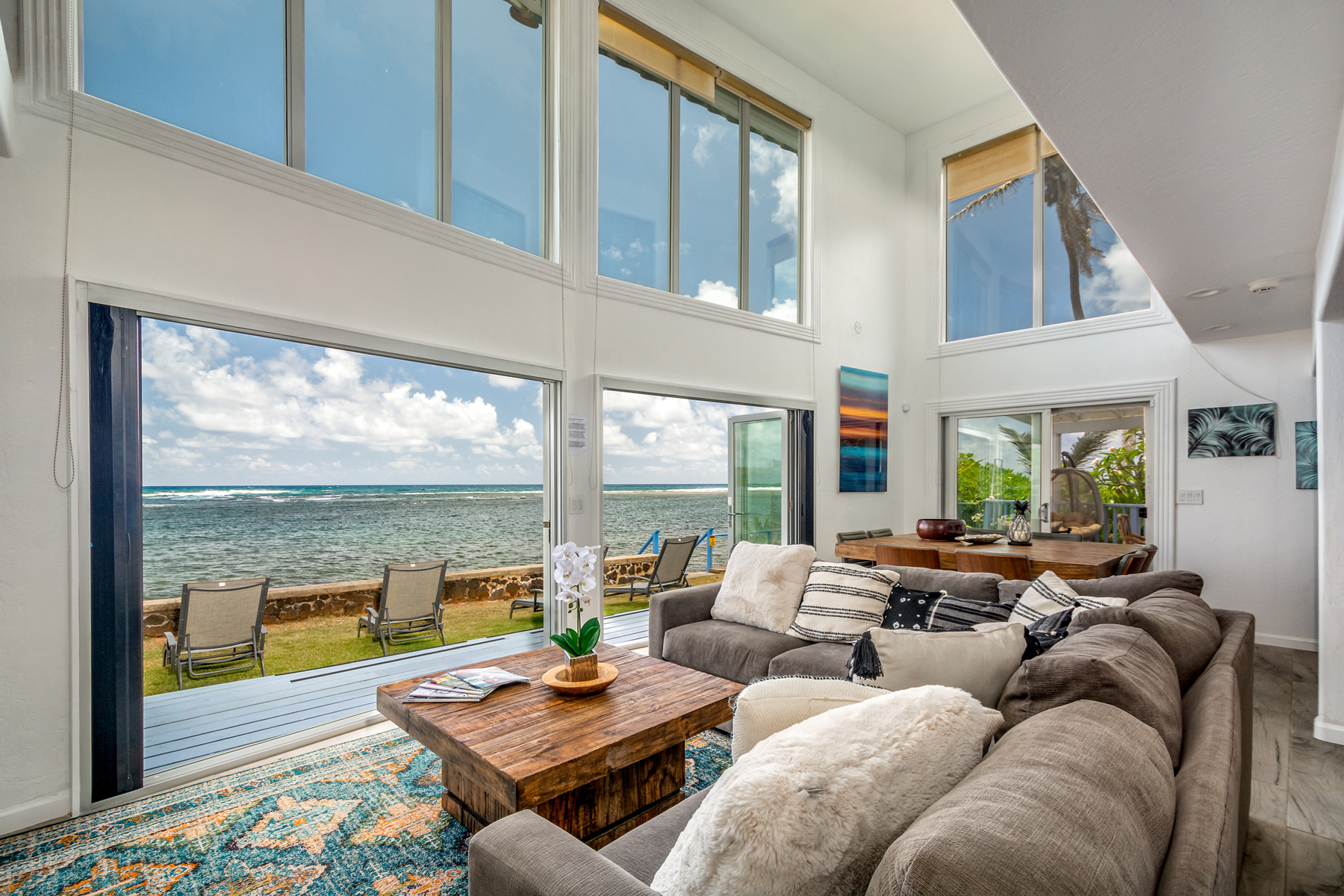 8. Keep Windows Clear 
Most visitors can't believe the picturesque scenery that Hawai'i offers every day. Don't let foggy windows keep them from enjoying the views from your vacation rental home. Enhance visibility by regularly cleaning the windows both inside and out. Hawaii's beloved tradewinds keep our islands cool, but they also carry small debris, saltwater, and dust that can build up on windows, making it difficult to open and close properly, and keep the glass clean - especially if you have an oceanfront property! Schedule a deep clean and vacuuming of window moldings, casings, trims, and rails at least twice a year.
9. Give Floors A Deep Clean
Even the most careful guests will end up tracking sand and dirt into the vacation home. Sand sticks to both footwear and barefeet, and will get lodged in carpet fibers or scrape the finish on wood floors. Hawaii's high humidity can also make carpets vulnerable to mold and mildew, so get your floors and carpets professionally cleaned twice a year to increase their lifespan.
10. Protect Outdoor Amenities
Outdoor furniture, umbrellas, and other yard accessories have the potential to deteriorate, rust, or cause property damage if not protected from the elements and left unattended. Simply covering and leaving them out isn't ideal, as moisture can get trapped and become a hotbed for mold and mildew. Putting these items away when there aren't guests present will help preserve these pieces. Consider investing in furniture made of durable, weather-resistant materials, like teak, plastic, and a canvas performance fabric such as Sunbrella®.
The Hawai'i Life Advantage 
Vacation rental owners don't have to go it alone when it comes to finding local cleaning and maintenance teams. When you work with us, we assign a local property manager to provide personalized care for your property. We inspect the home before and after guest stays, schedule and monitor regular maintenance, quickly respond to maintenance issues, and know how to secure your home in times of island emergencies. Our property management services include the arrangement and supervision of housekeeping, yard maintenance, repair technicians, gas delivery, septic tank inspection, window washing, carpet cleaning, and other services. 
Hawai'i Life specializes in real estate and management of luxury properties across the island chain. Our team makes your investment our top priority, and we're available to help every step of the way. For more ideas on how to prevent, maintain, and even add value to your property for years to come, connect with us today by email or phone at Vacations@HawaiiLife.com or 855.447.3685.