16 Dec 2022
What Hawai'i Vacation Homeowners Want You to Know About Property Management, Part 2 of 2 
Whether you are interested in transitioning your Hawai'i vacation home into a profitable rental or are looking for a new property management company, you'll likely have questions. In Part 2 of our series "What Hawai'i Vacation Homeowners Want You to Know About Property Management," we share more answers to questions we posed to actual Hawai'i vacation rental owners in a recent survey. Keep reading for their helpful answers and first hand advice.
WHAT DO HOMEOWNERS APPRECIATE MOST ABOUT WORKING WITH HAWAI'I LIFE PROPERTY MANAGEMENT?
While Hawai'i Life gives rental homeowners the option to have a more hands off approach to their investment, we also know that some vacation rental owners prefer to stay more involved in managing their property. 
"We are very hands-on and dedicated to staying involved in the process," said Iris O, who lives in a different state and prioritizes communication with their property management team. "We love that we have a designated person assigned to manage our condo. I text her with questions and she is very responsive." 
Many Hawai'i vacation homeowners agree that direct communication and quick responses are what they appreciate most about Hawai'i Life, including phone calls from the property manager about rental issues and emails from Director of Hawai'i Life Vacations Kahea Zietz. Vacation homeowners also value Hawai'i Life's commitment to increasing booking rates. 
"We started renting our condo in January 2022 and the calendar started booking immediately to our delight and surprise," added Iris O. 
Hawai'i Life's pairing of personal commitment and professional management is not lost on rental homeowners, who list "receptive to anything I have asked them to help with" and "comprehensive service, including a tax preparation service" as examples. 
"They 100% do what it takes to make the guest and homeowner's experience exceptional," said Steve & Sherrill H, who offers another example of this commitment and management. "Our washing machine went out in the middle of a stay for one of our guests. Our property managers offered to pick up the laundry and wash it until a new washer could be delivered. They have always gone beyond expectations!"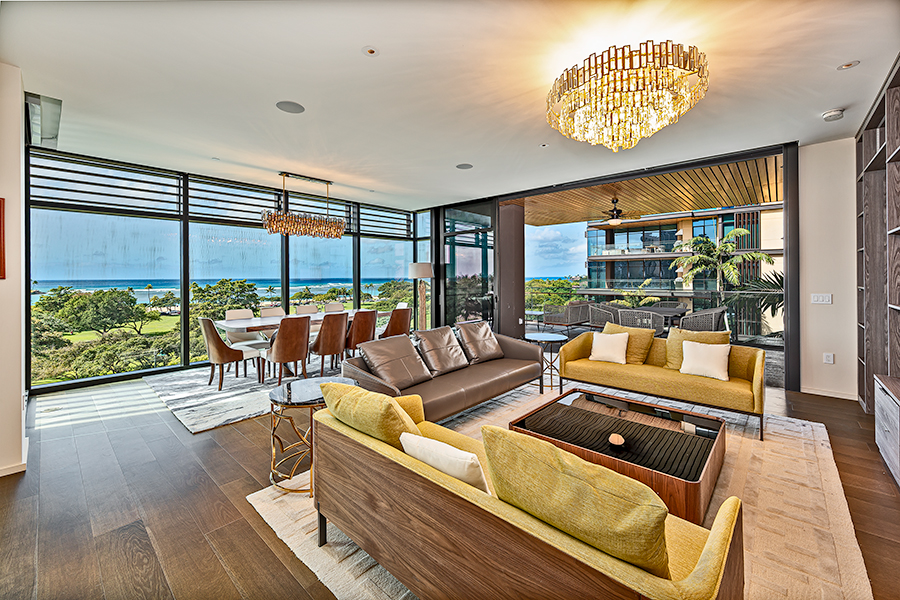 ARE HOMEOWNERS SATISFIED WITH THE OCCUPANCY AND REVENUE GENERATED FROM THEIR HAWAI'I PROPERTY?
Based on our recent Hawai'i Life survey, answers to this question range from a resounding "Yes" to "Very much!" Here are some of the explanations that Hawai'i vacation rental owners give for these answers:
Yes, we purchased in August right before COVD hit so we didn't have a gauge of what to expect. Business has really picked up! And we rely on our property manager to set rates based on his experience and expertise," said Steve & Sherrill H, "We trust that he and Hawai'i Life have our best interest at heart… it's priceless having that trust."
In addition to keeping properties rented at fair rates, rental homeowners have expressed extreme satisfaction with how soon bookings come in once they start working with Hawai'i Life.
"We are so surprised that the calendar started booking within a few weeks of listing it," said Iris O,"We already surpassed our annual rental income from our prior ski condo in Colorado with the 7 months of bookings we have in Kauai."
WHAT ADVICE DO HAWAI'I HOMEOWNERS HAVE FOR ANYONE INTERESTED IN RENTING THEIR HOMES?
In addition to their answers to the most common questions potential homeowners have, Hawai'i Life rental owners shared an abundance of helpful advice for those still considering renting their home as a vacation property. Each of the Hawai'i rental homeowners surveyed agreed that anyone interested in investing in a vacation rental should team up with a local property manager. 
The first step homeowners recommended is to take your time evaluating all the rental management companies out there and the services they offer. They agreed that results speak volumes, so be sure to ask property managers for data about the rental units they are responsible for. 
While vacation rental owners advise potential homeowners to invest a degree of personal time and energy into preparing a property for rental, they also emphasize how important it is to build a trusting relationship with your property manager and their team. 
"I would definitely recommend using Hawai'i Life. What I didn't know when I chose them is how many properties they rent, so that speaks to their experience and ability to bring in renters," Iris O shared. "And I didn't know we would have one person dedicated to taking care of managing our condo. That makes us so happy as owners who don't live there and want to maintain the condition of our condo for our personal use and investment!"
Contact Us
In Part 1 of our series "What Hawai'i Vacation Homeowners Want You to Know About Property Management," we Hawai'i vacation homeowners shared why they choose Hawai'i Life for property management, the benefits of having a property manager, the benefits of having a property manager during the pandemic, and more. Click here to read Part 1.
And if you're considering investing in a Hawai'i vacation rental property and would like someone to answer questions, discuss logistics, help you define your rental property needs and goals, and walk you through the steps, we are happy to connect with you. 
Click here to learn more. Or contact us today to find out how Hawai'i Life can help you transition your home into a profitable rental. Email Vacations@HawaiiLife.com or call 855-447-3685.