30 Sep 2021
Some people like to spend their whole vacation relaxing on the beach with toes in the sand, reading a book and catching a tan. But if you are reading this, perhaps you are looking for something a bit more adventurous! The Hawaiian islands offer an extraordinarily dynamic environment with breathtaking landscapes, unique wildlife, and the opportunity for adventure almost anywhere you look. While you have access to world-class hiking trails, pristine snorkeling conditions, and famous surf breaks, let's dive a little deeper into some epic adventures that your friends back home won't believe you tried! 
Top Three Oahu Adventure Activities 
Skydiving Oahu
Voted as one of the World's 9 Best Places to Go Skydiving by Travel Channel, Hawaii is the perfect place for a change of perspective! From anywhere between 8,000 - 14,000 feet in the air, you will witness spectacular views of colorful coastlines, legendary mountains, ancient volcano sites, and endless ocean views. Although there is always risk involved, you can expect thorough training, instructions, and safety precautions. Experience your first jump tandem style with a trained professional to guide you through the whole process! According to the infamous Sky Dive Hawaii, tandem skydiving is unquestionably the safest way to experience skydiving for the first time. After a few minutes of instruction, you can experience exhilarating free-fall with an instructor and enjoy the breathtaking views as you gently descend to earth together. Definitely an unforgettable experience!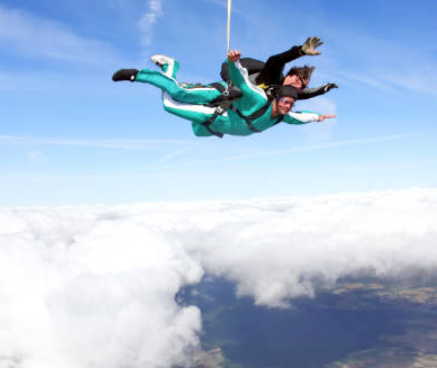 Parasailing Oahu
Although it's not 10,000 feet in the air, sailing 500-700 feet above the ocean is thrilling in its own right! Buckle into a harness with a buddy and take off by boat around the island, soaring over the ocean while viewing the coastline and mountains from a bird's eye view. No experience is necessary and many companies offer photos and gopro videos for memories that will last a lifetime. Tours usually depart in small groups and pairs take turns ascending into the wind! When it's not your turn, enjoy another perspective via a comfortable boat ride to look out for dolphins, fish and sea turtles. Choose from a variety of locations from Maunalua Bay for views Koko Head and the Ko'olau Mountain Range from above, or depart from Waikiki for views of Diamond Head and the beautiful south shore.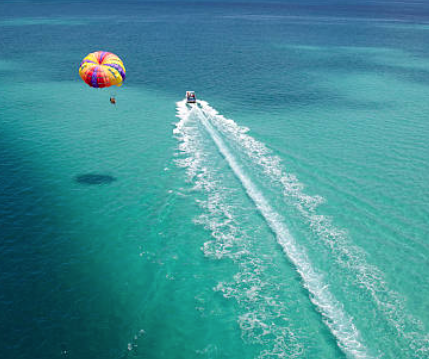 Shark Diving Oahu
For the ultimate thrill seekers only! Enter into a forgein world below the ocean's surface to witness archaic sea dwellers in their natural habitat. Take a boat tour to the open ocean a few miles off shore to experience these awe-inspiring creatures up close and personal. There are two main options to choose from, diving with or without a cage. In the first option, a floating cage keeps humans and sharks safely separated from each other. There is no experience necessary and you float on the surface of the cage using only a mask and snorkel. In the second option, you can snorkel and free dive with these docile predators in the ocean with a guide and a safety diver swimming with each group. Tours depart from the north shore to visit the resident galapagos, sandbar, and tiger sharks that live there. With a strong emphasis on education surrounding sharks and the health of our ecosystems, get ready for a thrilling and educational experience!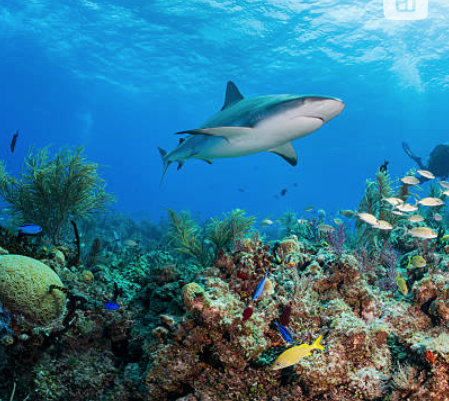 With a variety of options of reputable companies across Oahu, contact your Hawaii Life concierge to help you make all the arrangements!  
855-447-3685
Concierge@HawaiiLife.com