23 Dec 2022
Top Tips for Working Remotely in Paradise
According to a poll conducted by global management consulting group McKinsey & Company in the spring of this year, nearly 58% of American workers reported being able to work remotely at least one day a week. In this era of remote work, more people are building their lifestyle around a newfound freedom and flexibility to work from anywhere, including Hawai'i. Today we'll look at how to successfully set up your own mobile office in paradise for a month, or more... But first, let's look at why working remotely in Hawai'i is an opportunity you just can't miss!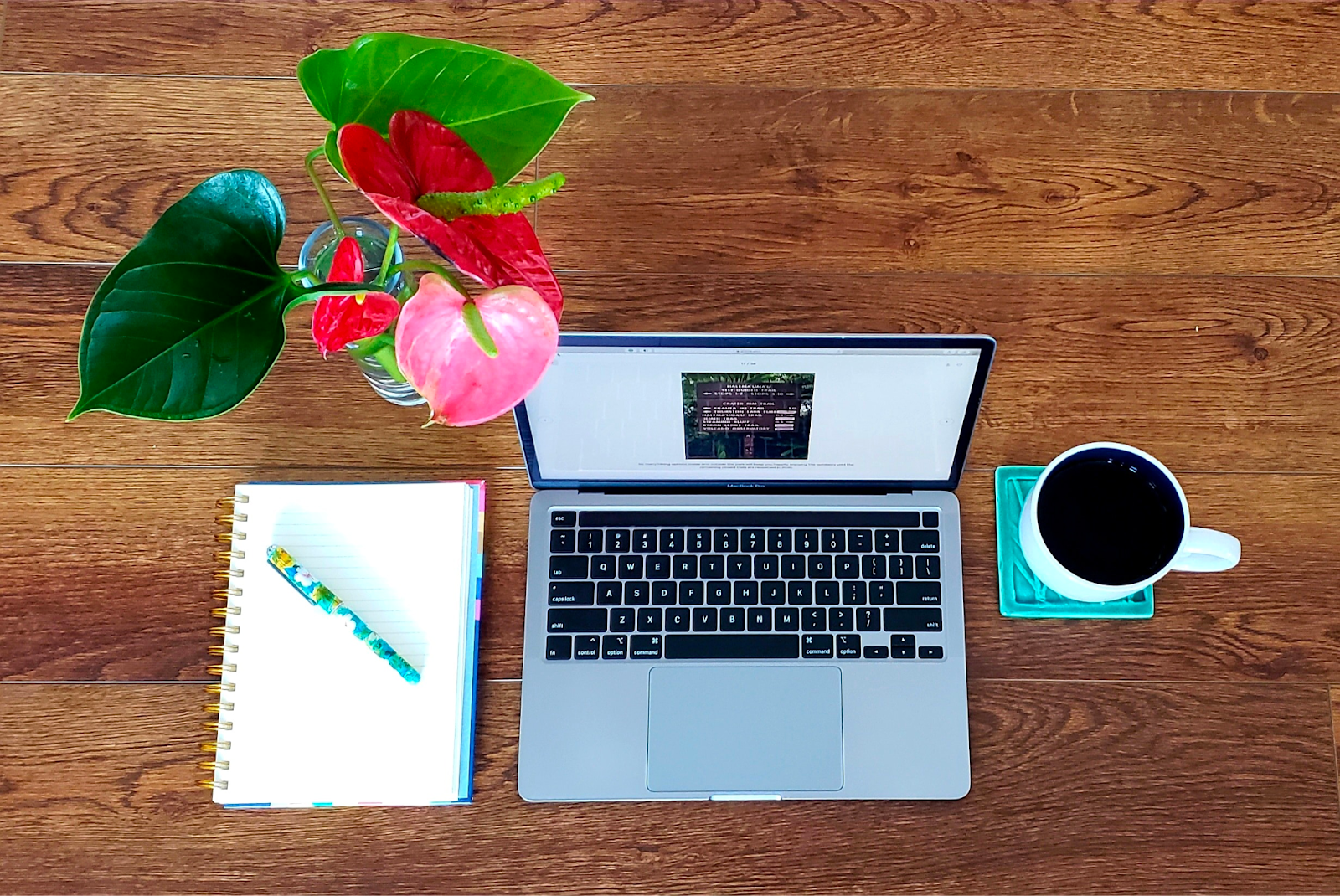 Benefits to Working Remotely in Hawai'i
The worst part about vacation is coming home to an inbox overflowing with emails. When you work from a Hawai'i Life vacation rental, however, you can dodge the dreaded post-vacation stress, while taking advantage of the improved productivity and creativity that a change of scenery can offer.
A workcation is the perfect excuse for enjoying a long-term stay in Hawai'i, free of any worry about missing deadlines or using up precious paid time-off. At Hawaii Life, we have an array of rental options across almost every island that feature all the amenities and conveniences you need to explore and recharge, without ever getting behind on work. 
Top Tips for Taking your Office Across the Pacific 
If you have been working remotely, now's the time to take advantage of the ability to be office free and book a workcation in Hawai'i. To have a productive remote work experience, you'll need to find the right place to stay, pack a few necessities, and prioritize work-life balance. 
1. Find a Peaceful Property with Fast Internet
In Hawai'i, there are a lot of stunning vacation rentals, but not every property is well suited for the remote work lifestyle. When searching for the best Hawai'i rental home for your office away from work, steer clear of condos in the middle of downtown areas. 
The ideal property is a peaceful space with fast, reliable fiber-optic internet, preferably featuring free WiFi, so you can stay connected with colleagues… from your tropical office! For streaming any conference calls, look for a rental with a smart TV on the larger side. 
2. Redefine the Home Office 
Many remote workers have gotten accustomed to working from the kitchen table or an office that doubles as a bedroom. As long as you're treating yourself to some time in Hawai'i, why not upgrade your remote work experience with a rental that has an up-to-date home office, separate from other rooms of the house?
On the other hand, if you've been working from home for some time, you may actually need a break from sitting at a traditional desk. Break out of the mold and stay in a vacation rental that has excellent WiFi, allowing you to work from a sunroom with mountain views, a lanai with views of the ocean, or any other scenic spot that cultivates inspiration. 
3. Pack the Office Essentials
In addition to a peaceful property in an inspiring setting, you'll also need to pack a few of your own office essentials. For most remote workers, this includes a laptop and a sleeve for keeping it safe while traveling. Anyone traveling with a significant other or family members may want to bring noise-canceling headphones for those video calls with coworkers, or just for help focusing. 
4. Prioritize Work/Life Balance
Workcations allow you to get time sensitive, important work done while enjoying the benefits of a getaway to Hawai'i. To ensure a work/ life balance while on vacation, however, you may need to take the following steps to be proactive: 
Set boundaries by having certain blocks of time that you set aside for work. Communicate to your family and your coworkers exactly when you'll be working and when you'll unplug, so everyone knows what to expect. 

Opt for a vacation rental that is close to nature, outdoor activities, attractions, recreation, shopping, dining, or anything else that will help you unwind, explore, and make unforgettable memories outside of office hours. 

If you must work the 9 to 5 while staying in Hawai'i, do yourself and your family a favor, and call it a day in time to watch a breathtaking sunset or enjoy a refreshing cocktail with your loved ones. 
Book Your Hawai'i Workcation Today
With warm weather year-round, tropical scenery, diverse landscapes, rich history and culture, and natural splendor, Hawai'i is an ideal location for anyone looking for work from home options. Ready for the change of scenery you deserve? Now's the time to grab your laptop and set up your remote office in Hawai'i. 
At Hawaii Life, we have vacation rentals ranging from oceanfront properties with sunset views to condos near the beach and mountain-view estates. With properties on the Big Island of Hawai'i, Kauai, Maui, and Oahu, nearly all of our luxurious rental homes have high-speed internet access and plenty of room to set up a work-friendly space. To learn more about our island rentals and book your Hawai'i workcation, please check out our available rentals online or give us a call at 855-447-3685.