17 Jun 2022
On the Big Island of Hawai'i, the beaches are as diverse as the island itself. From Kona to the Kohala Coast, there's no doubt that some of the best beaches are found on the island's west side. Keep reading to learn more about the top 5 beaches in West Hawai'i and start planning your day in the sun! 
Driving south on Highway 11 from Kona, look for Hoʻokena Beach Road on the right side. Many people just drive right past, unaware of the historical site waiting for those who make the turn. Hoʻokena Beach is a favorite among local families, and it's easy to see why! At the bottom of the rural road, you'll find a beach composed of coral and lava, giving its sand a salt and pepper tone. Hoʻokena was one of the last fishing villages in Hawaiʻi and is a sacred place, so be respectful of its significance while enjoying the beach. Climbing the rock wall or entering into caves is kapu (not allowed) but there's plenty of fun to be had that is allowed and accessible. And when there's a southern swell, the waves here are ideal for families who want to try bodyboarding.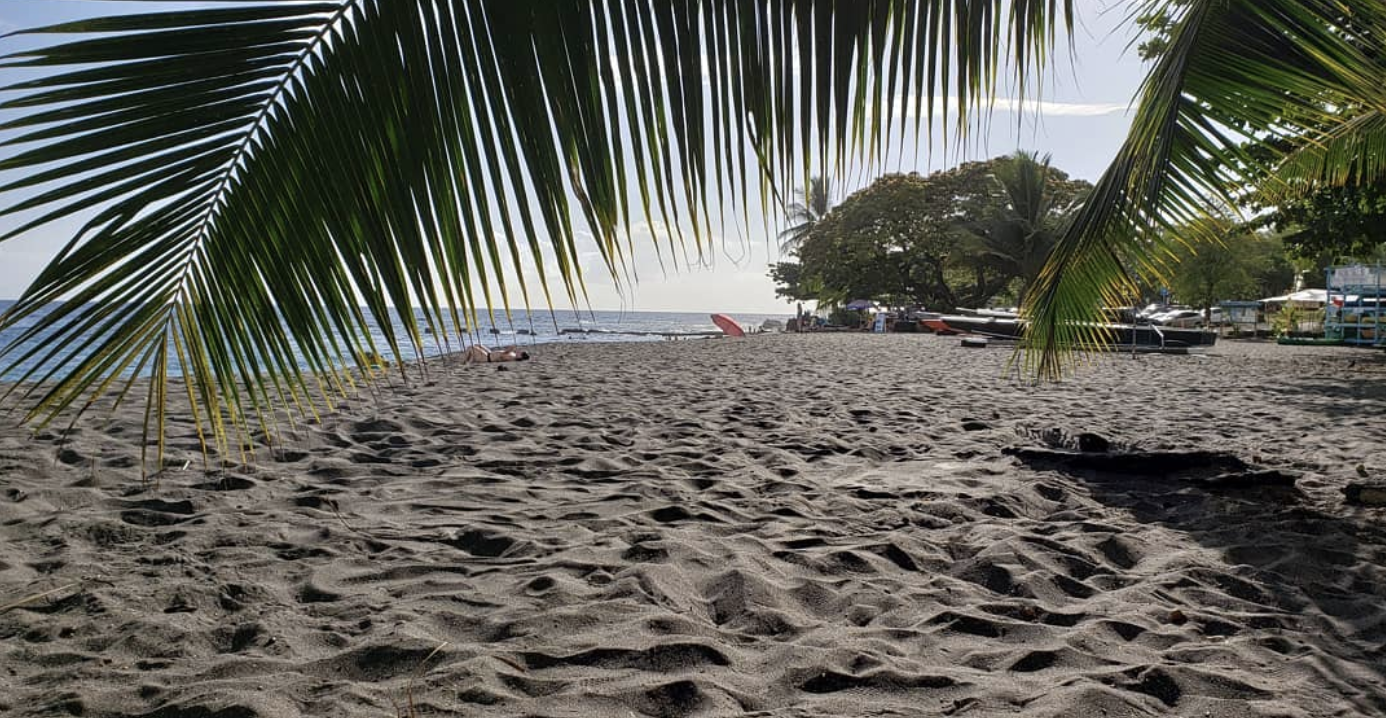 Hoʻokena Beach 
With picnic tables, restrooms, showers, and camping permits available at the park, consider making a weekend out of your visit to Ho'okena. Even if you're only there for a day, you can rent kayaks or snorkel gear, nap under one of the charming coconut palms, or try to find the "shark rock," a rock formation on the beach that bears an uncanny resemblance to a shark head! On most days, you'll likely be treated to the sight of spinner dolphins jumping in the air if you arrive early enough. As with most West Hawai'i beaches, the earlier you get to Ho'okena, the better. Parking spaces are limited and crowds are likely on the weekends. 
Full disclosure: This state park on the Kona Coast, just north of the airport, is actually home to three beaches, Mahaiʻula Beach, Makalawena Beach, and Maniniowali Beach. Each is secluded to a degree, which is part of the allure. 
Mahai'ula is the southernmost beach in Kekaha Kai Beach Park and the only way to access this beach is down a winding, rugged road. Most cars are able to make the trip. Just take it slow - It's worth it! Surrounded by a decent amount of trees providing a break from the sun, the white sand of this beach is lapped by calm waves, so bring your snorkel gear or swim goggles. Between the tropical fish cruising through the water, occasional sea turtle, and gentle goats roaming the lava fields beyond the beach, don't be surprised if you see more wildlife than humans! If you're really lucky, you might see a Hawaiian monk seal napping in the sand (just don't get too close to these state protected creatures).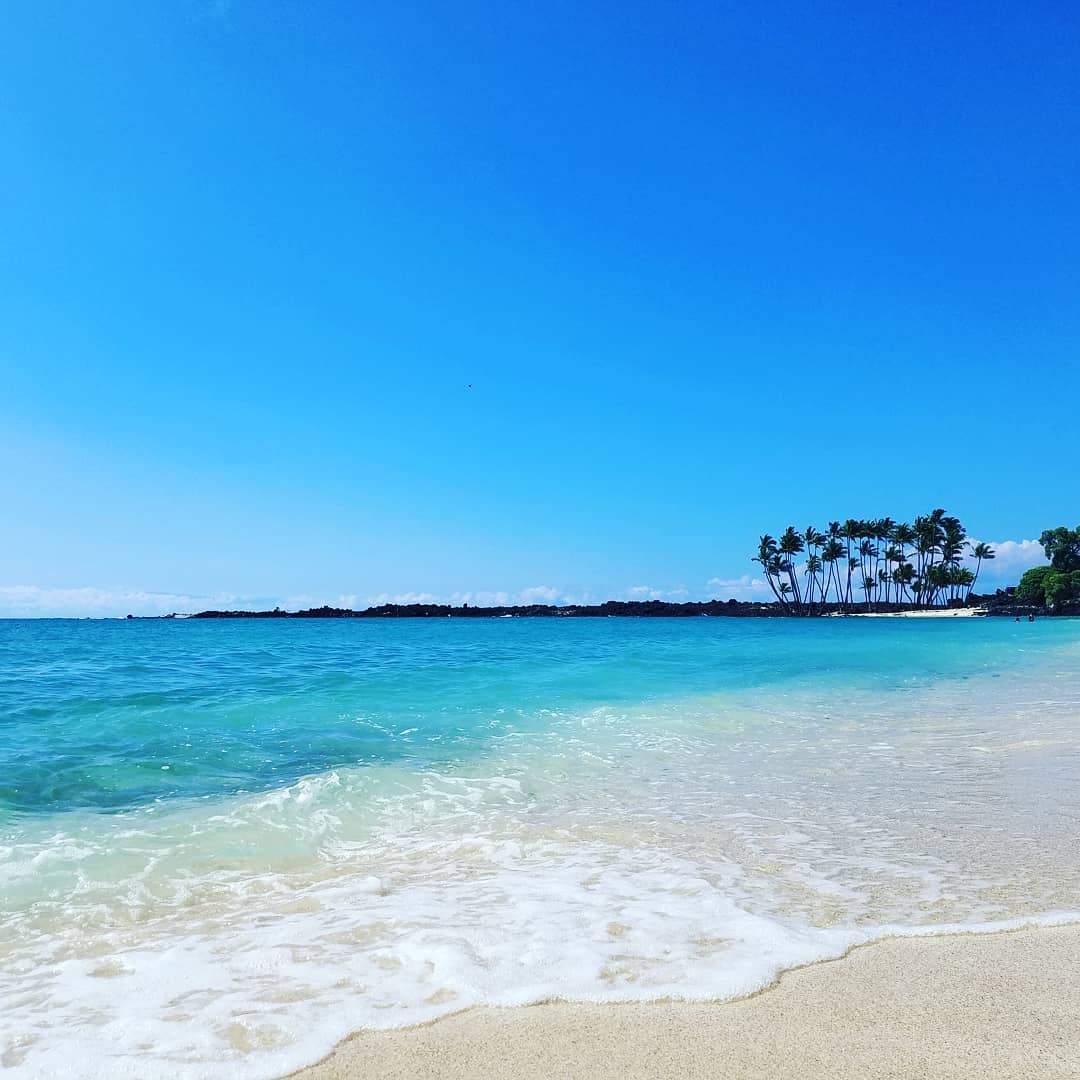 Mahaiʻula Beach
If you're having trouble choosing between a hike and a day at the beach, Makalawena is the solution! Technically, there is no road to this beach and its inaccessibility gives it an untouched beauty reminiscent of old Hawai'i. To get to Makalawena Beach, or Maks, you'll need a four-wheel drive vehicle or a decent pair of shoes to hike in. Park at the Mahaiula Beach parking lot and hike across the lava fields to Makalawena Beach. It should take you about 30 minutes to reach the beach. Or you can turn off Highway 19, between mile markers 88 and 89 and take what might be the bumpiest "road" on the island along the rocky beach. Once you reach the gate, you'll realize why getting off the beaten path was worth it. Here you'll find three crescent-shaped, remote beaches, two lava pools, and the calm waters of Pu'u Ali'i Bay, with colorful coral, caves, and sea arches that are perfect for snorkeling.
With its white sand surrounded by black lava fields, Maniniowali (or Kua Bay) is the kind of beach postcards are made of. Don't worry, you can drive right up to Kua Bay! 
Fine sand and calm, clear waters make this a magical place for anyone who loves swimming and snorkeling. Even if you are content watching the waves from your beach chair, most mornings you can spot a pod of dolphins or whales playing in the winter months without even wading in (but you won't be able to resist sticking your toes in the water). If bodyboarding is your thing, you're in the right place. Unless you want to fight for a wave, grab your board and head to Kua Bay on a weekday. The best times to visit Kua Bay are early in the day, before the surf gets too high and the current too strong, and at dusk so you can experience the bay's epic sunsets!  
The beach at Anaeho'omalu Bay (or A-Bay) is one of the most accessible of our top West Hawai'i beaches, making it ideal for families with small children or anyone who doesn't want to make beach day a big production. Located on the Kohala Coast, A-Bay is less than an hour from Kona Town. This crescent-shaped beach can be reached by taking Waikoloa Beach Drive, which leads past the Kings' Shops and Queens' Marketplace to several popular hotels and resorts. Stop in the Queens' Marketplace to pick up lunch at the food court or at Island Gourmet Markets before heading to the beach. Or check out Lava Lava Beach Club and enjoy a bite to eat right there on the beach.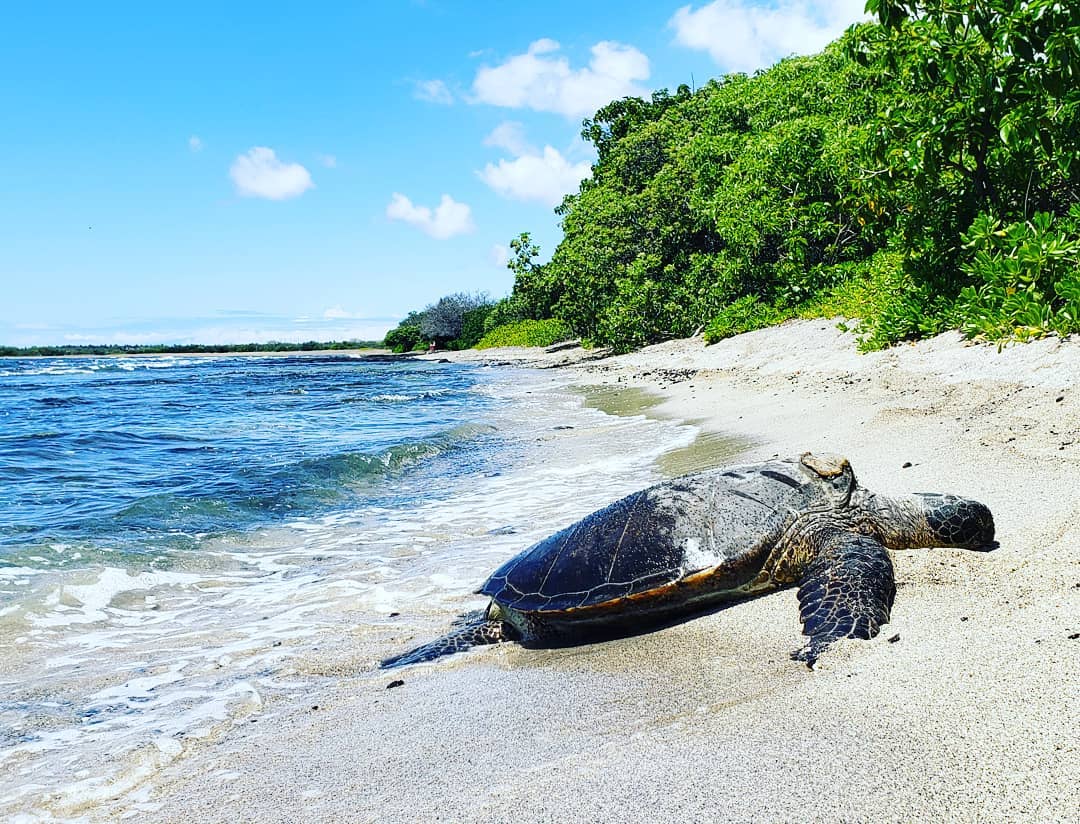 Dotted with lazy palm trees swaying in the warm breeze, Anaeho'omalu Beach is fronted by a large, protected A-Bay and offers a sandy ocean entrance and shallow area. It's the perfect spot for kids to swim in the calm water and play in the sand. Or dive into Hawaiian history by visiting the ancient fishponds on the other side of the beach. At A-Bay, sea turtles can often be found sunbathing in the sand. During the winter months, it's not uncommon to see humpback whales playing in the distance. And no matter what time of year you visit, the sunsets are remarkable. Have them all to yourself by taking the Ala Kahakai National Historical Trail from Anaeho'omalu Beach to Kapalaoa Beach. As you hike the sandy trail to Kapalaoa, be sure to look for marine life in the tide pools you'll pass along the way. 
Head a little further North up the Kohala Coast and you'll find Waialea Beach, also known as Beach 69 because of a nearby utility pole number. Located on Waialea Bay's rugged coastline, it's clear that you're visiting some place special the moment you arrive. After taking a short trail, you'll come to a rocky point that marks the center of Waialea Beach and will have to choose between the north and south side of Beach 69. To head south toward the more secluded section of the beach and find shelter from the surf, turn left and walk under the trees, past the rocky point until you find the perfect spot among the many pockets of sand. To head north for some fun in the sun and fantastic bodyboarding, turn right and you'll be delighted to find that ocean access on this side of the beach is unobstructed. No matter where you set up your beach chair for the day, you'll enjoy an abundance of shade under the ancient kiawe trees that grow along this white sand beach and divide it into a chain of small alcoves.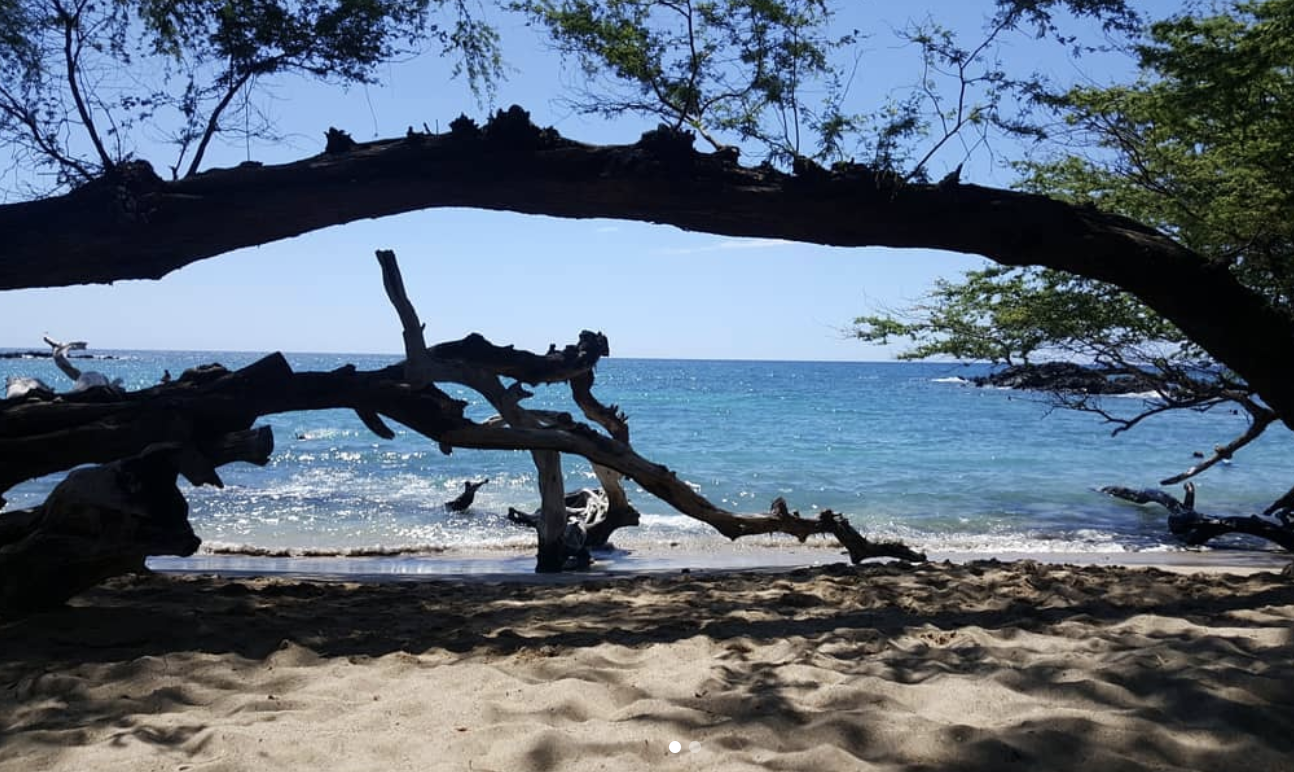 Waialea Beach
Uninhabited by any resorts or hotels, Waialea Beach is well-protected and its waters calm. On shore, tide pools are just waiting to be explored, large pieces of driftwood beckon adventurous keiki to climb them, and tiny sand crabs scurry in between sand castles. Offshore, a quick swim will take you to the rock formations. Keep in mind that visibility is typically best in the mornings and plan your beach day accordingly. Or pull on your snorkel and fins, and head out to the reef beds for a breathtaking encounter with tropical fish and green sea turtles. Just remember that the turtles and the reefs themselves are delicate, so look, don't touch! 
The northernmost beach on our list of West Hawaii's top beaches, Hāpuna, was given the 2022 Travelers' Choice® Award for being the best beach in the U.S. Also located on the Kohala Coast,  Hāpuna Beach is half a mile long, making it Hawai'i Island's largest white sand beach. Sunny days abound at Hāpuna, so bring the sunscreen! Fortunately, the beach also has a picnic pavilion and is lined by trees for additional shade. With an uninterrupted shore break, you're sure to have fun playing in the waves, no matter what your age. 
Hāpuna has some of the best conditions for bodyboarding, swimming, or snorkeling. The mix of sand combined with the occasional layer of freshwater on the surface can make visibility in these typically calm waters low, so be prepared to swim out to the clearer sections. The rocky point on the south of Hāpuna Beach and the small cliff to the north of the beach are excellent places to snorkel around. Take extra care, however, when the surf is high. When in doubt, don't go out. Hāpuna is easy to reach from Highway 19. And with ample parking, you won't have to drive around long looking for a spot when you'd rather be sunbathing. If you were in a hurry to get to the beach and forgot something, Hāpuna's on-site facilities have you covered. There are vendors for food and drinks, restrooms and showers available, and beach gear to rent too. Everything you need for the perfect beach day!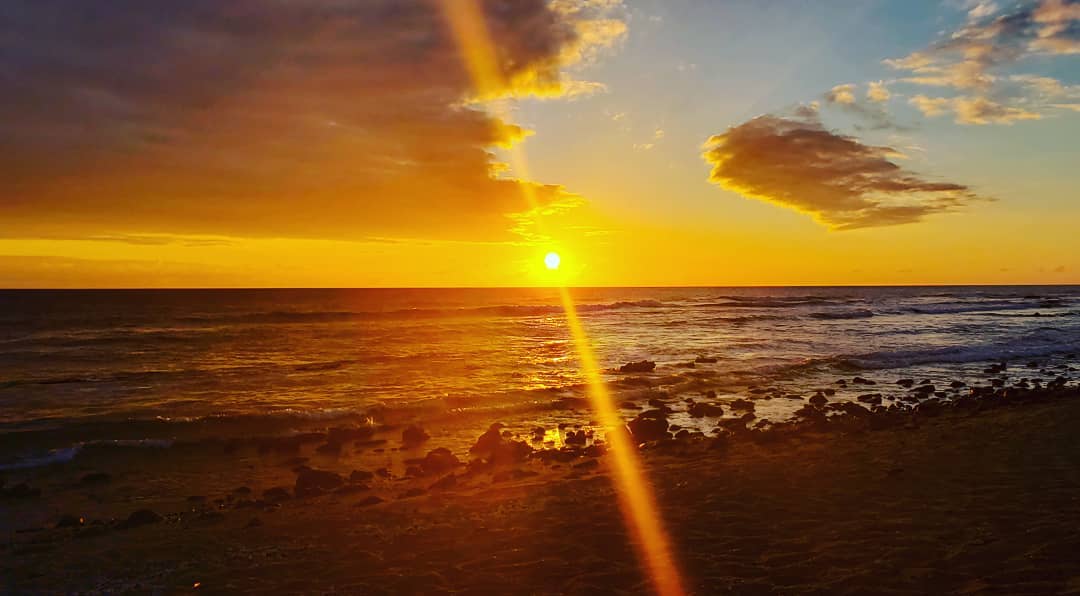 From Kona to the Kohala Coast, there's no doubt that some of the best beaches are found on Hawai'i Island's west side. Ready to plan your getaway to the Big Island and explore them all? It's never too early to start! 
Hawaii Life vacation rentals can become booked quickly, so make your reservations as soon as possible. To learn more about our rental options and find a West Hawai'i vacation rental closest to your favorite beach, please contact us today!
Vacations@HawaiiLife.com | 855.447.3685