4 Aug 2017
Overlooking beautiful sea scapes and situated in lush greenery or lively beach towns, what these homes lack in square footage they make up for in sheer awe-factor! Situated in some of the most picturesque scenery across the Hawaiian Islands, here are a few of our favorite tiny rentals with huge views. 
Perched behind private gates you will find 34 private oceanfront acres, located above Secrets Beach in Kilauea. Hale Lani Cottage is an elegant and charming villa only 300 yards from a mile-long beach offering guests a private and privileged experience on Kauai's North Shore. 
Combining a northwest-facing lanai with panoramic views of the azure Pacific Ocean, the result is the ideal recipe for romantic sunset delights. Surrounded by tropical gardens and lush manicured lawns, the cottage's exterior is distinguished by its striking coral stone which is indigenous to Kauai
Kilauea, Kauai
1 Bedroom | 1 Bathoom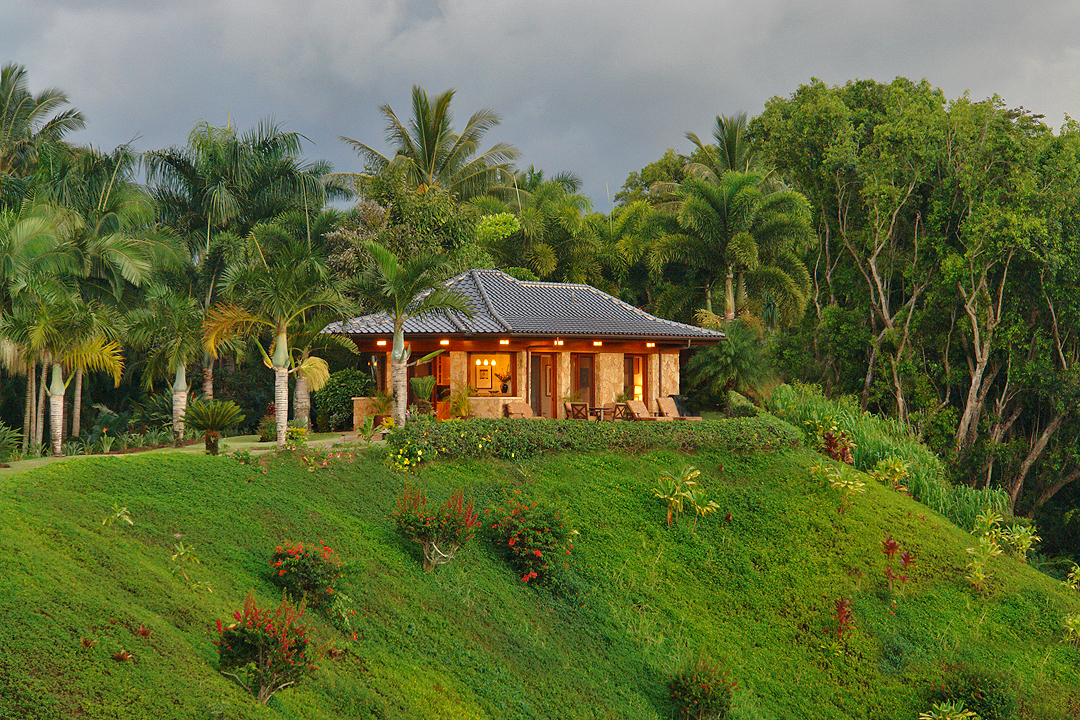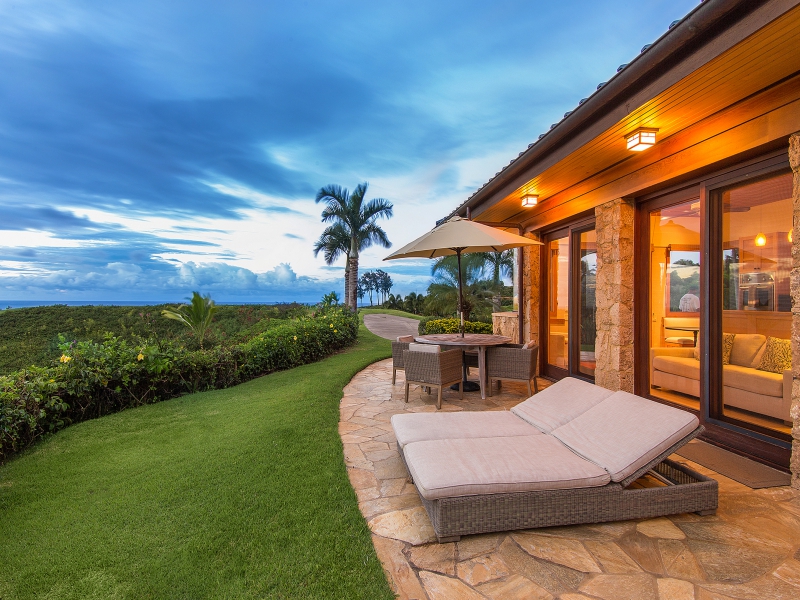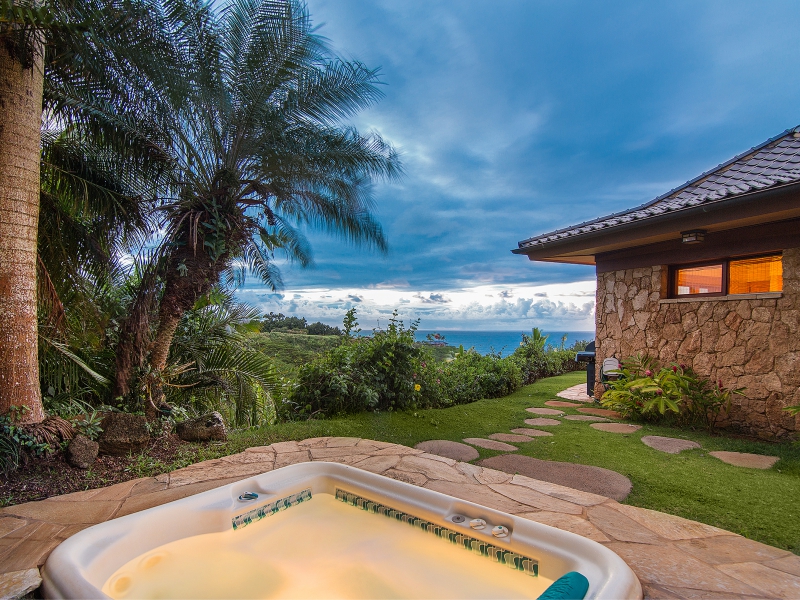 Located behind a private gate you will find 34 private oceanfront acres. Hale Nanea is the perfect place to unwind and experience the softness, beauty, and grace of the island of Kauai. Panoramic ocean and mountain views and dozens of nearby white sand beaches offers guests a privileged experience on Kauai's North Shore. Located on the most exclusive road in Kauai where the A-list celebrities vacation and own homes.
The spectacular interior of the villa is sumptuous and warm, with dark wood furnishing, custom cabinetry, and honed limestone floors throughout. Floor-to-ceiling sliding glass doors in the living and dining areas afford hypnotic views of the sea to the east and the private garden to the west
Kilauea, Kauai 
1 Bedroom | 1 Bathoom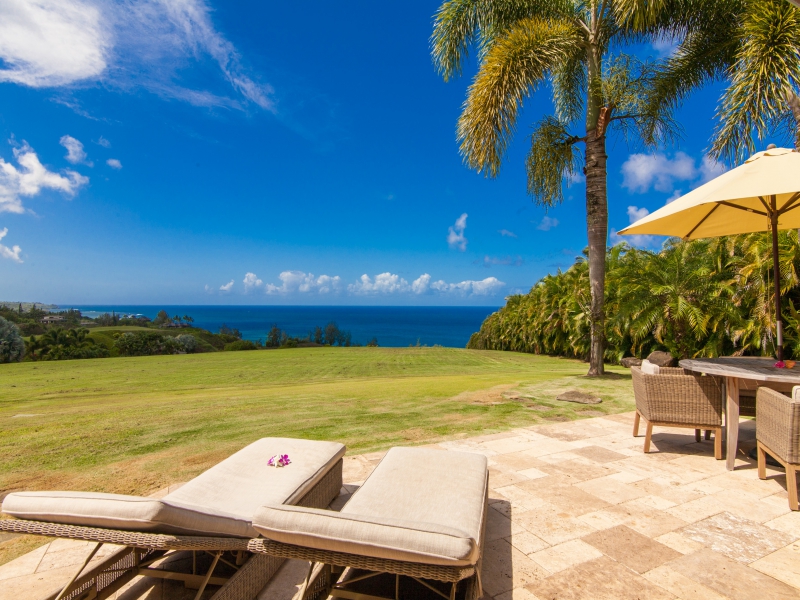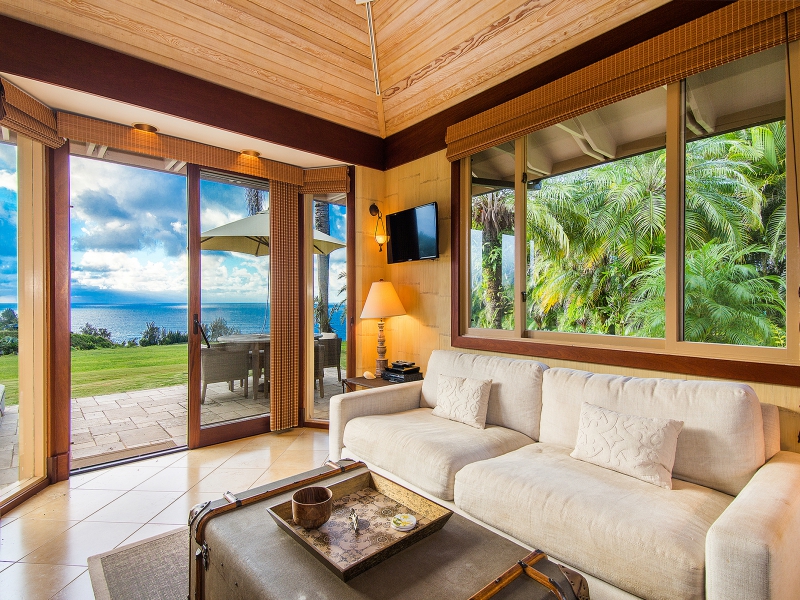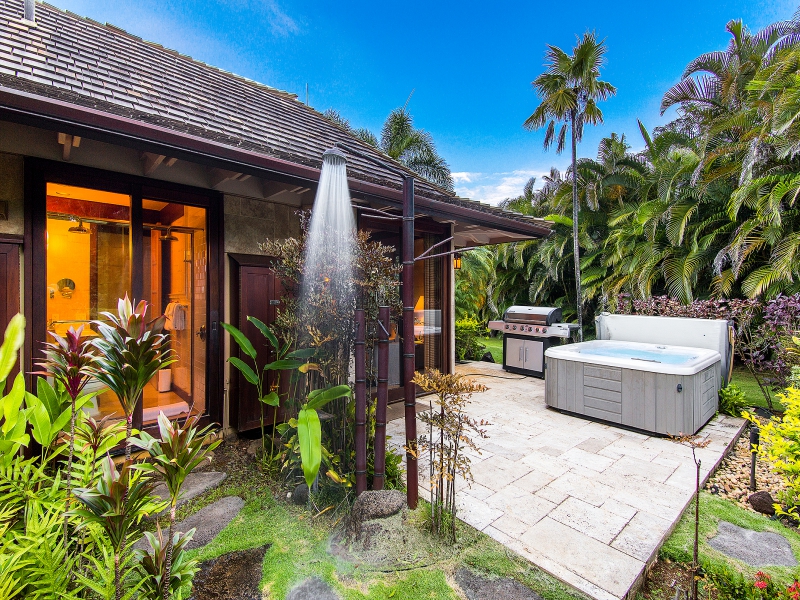 You can't be any closer to the water and there is nothing like the Mahana in all of West Maui. Featuring the best direct beachfront location, panoramic ocean views, and year round sunsets, this residence is one stack from the corner in the Lanai Tower and the view from #718 is unobstructed by many of the large palm trees fronting the other residences.
Wake up to the sweet tropical breeze and delightful sound of the lapping shoreline just 50 feet away from the Mahana. The gentle silhouettes of Molokai and Lanai island will help entice you out of bed to enjoy your cup of Ka'anapali Coffee on your private lanai. 
Lahaina, Maui
1 Bedroom | 1 Bathroom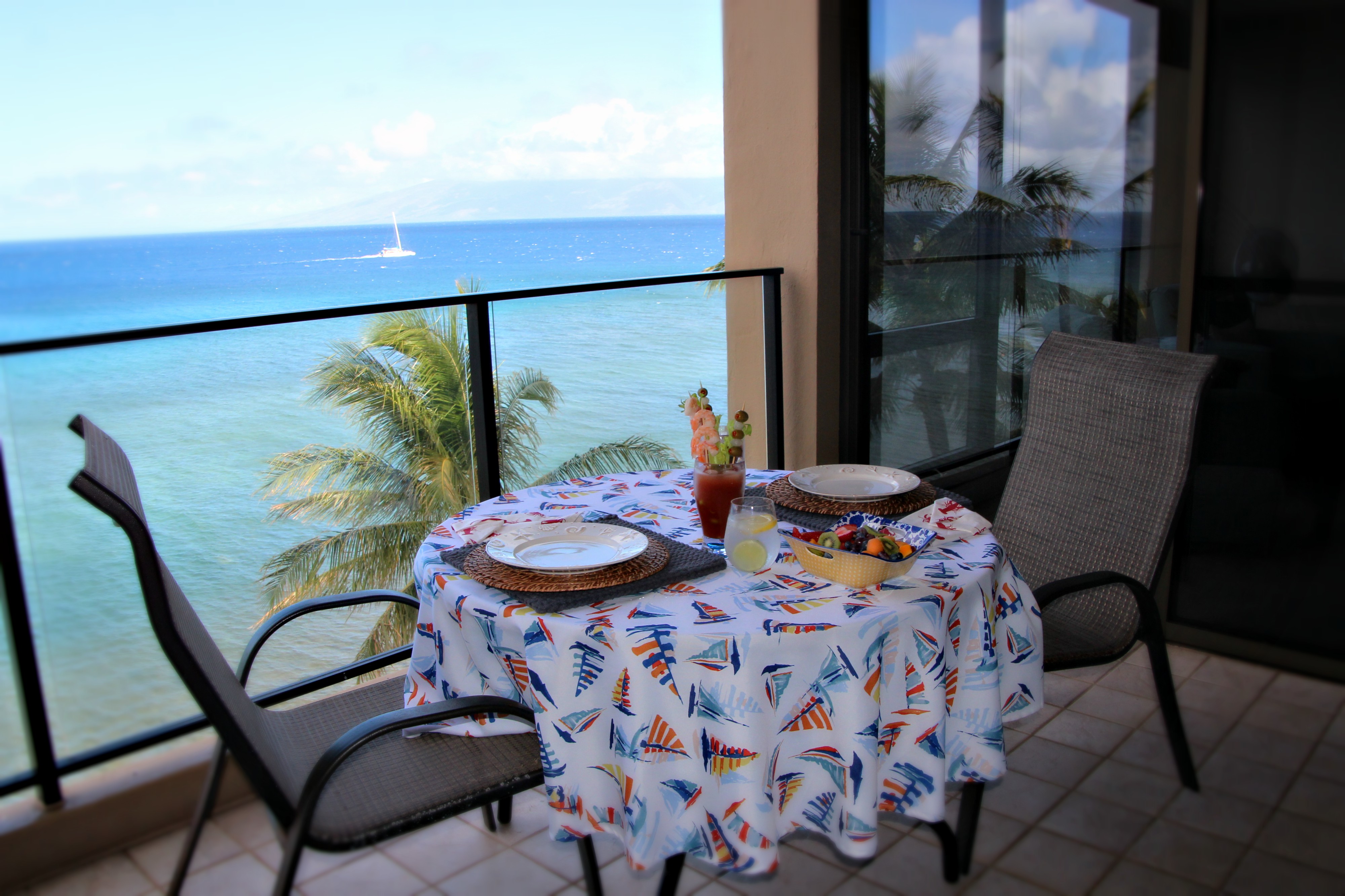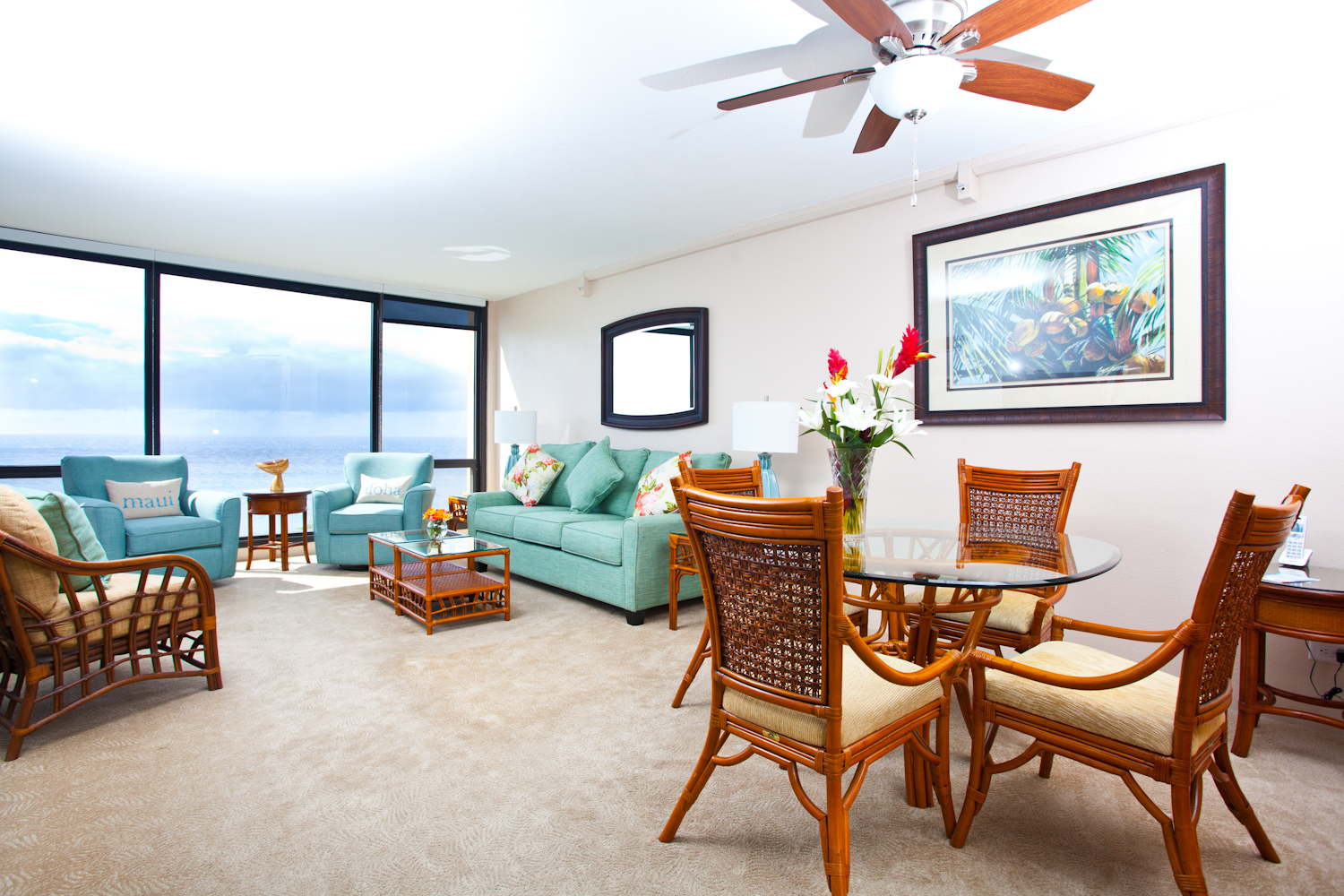 Located steps away from the famous Waikiki beach, this beautiful ocean front condo building gives guests access to some of the best Hawaii has to offer! Sweeping views of the popular cresent shaped beach do not dissappoint, giving guests uninhibited views of the sand, surf, and sun. Within walking distances to the beach for surfing, swimming, and snorkeling, and nearby fine dining restaurants, the zoo, and aquarium, this location provides something for everyone!
Waikiki, Oahu
Studio | 1 Bathroom