29 Jul 2020
Known as the Coconut Coast for its many groves of palm trees, Kauai's East Side is a sought-after vacation destination, loved for its amazing beaches, hiking trails and popular attractions like the Fern Grotto and Opaekaa Falls.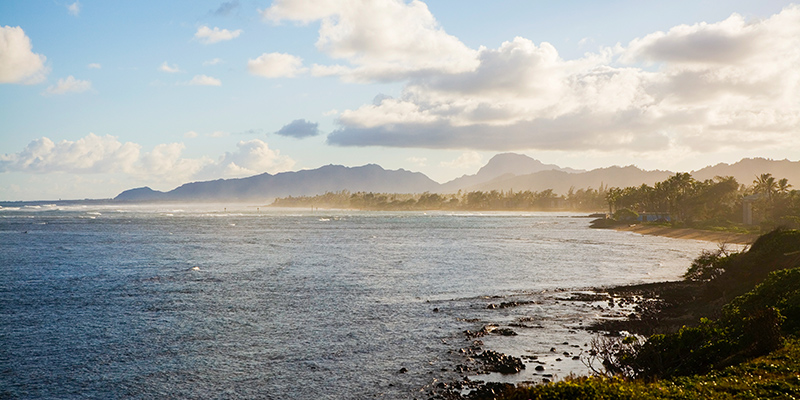 But Kauai's East Side also features Hawaiian heritage sites, diverse cultural activities, and unique art exhibits and events! With no shortage of local culture, visitors can enhance their vacation by adding a few of these special experiences to their Kauai travel itinerary. Here are a few of our favorite experiences on Kauai's East Side.  
Sacred Wailua Heiau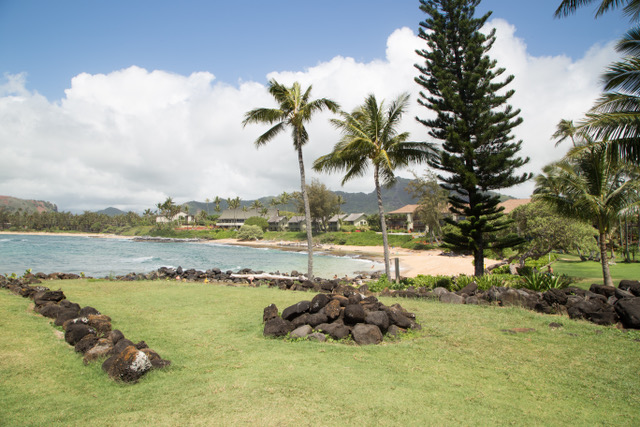 Before visiting this treasured spot, we recommend reading The Wailua Complex of Heiaus. Provided by the National Park Service, this webpage will help give you a foundation for understanding Hawaiian cultural sites (wahi pana) within Wailuanuiaho'ano (Great Sacred Wailua) and their legends. For those unfamiliar with the term, a heiau is a Native Hawaiian temple or place of worship.
Visit Kukui heiau (in front of Lae Nani Condo in Wailua), Poliahu (next to Opaekaa Falls), Holoholoku (right off the side of the road on Kuamoo Rd., just beyond the historic Coco Palms Hotel). There are no fees to enter the heiau, but please remember to be respectful and do not move or take any rocks from the walls or leave any rubbish behind. Wailua itself was known as one of the battlegrounds where Native Hawaiians defended Kauai and there are plenty of stories to accompany those times. Side note: only the Ali'i (chiefs, nobles or kings) were born at Holoholoku, right alongside Kuamoo Road!
Kauai Hindu Monastery 
Kauai Hindu Monastery is a spiritual sanctuary located in the upper Wailua Homesteads area, and is well worth a visit on your next trip to Kauai. Nestled in a small residential neighborhood, the monastery is built in a traditional South-Indian style. For those seeking a quiet, mindful, educational, and inspiring experience, you are in for a treat. Home to the Himalayan Academy, Hinduism Today Magazine, and Hindu Heritage Endowment, this 382-acre property is jaw-dropping!
Visit their all-granite temples that were carved in Bangalore, India, and then assembled on Kauai. Wow! Learn about an amazing culture and lifestyle of self-sufficiency, mindfulness, spirituality, and meditation. The Iraivan Temple is a must-see, and you might just catch a glimpse of one of the world's rarest crystals. The monastery welcomes all visitors, and self-guided tours of parts of the complex are available. However, you'll need to make an appointment if you'd like to take part in a guided tour and visit the monastery. For more information, visit the Kauai Hindu Monastery's webpage or you can a virtual tour here.
3. Kapaa Art Walk
Did you know that Forbes magazine named Kapaa as one of America's prettiest towns? Spend a day exploring Kapaa Town's charming collection of boutique shops, restaurants, and art galleries Take home locally made jewelry, unique fine art, or some aloha wear from one of the Kapaa's island-style shops.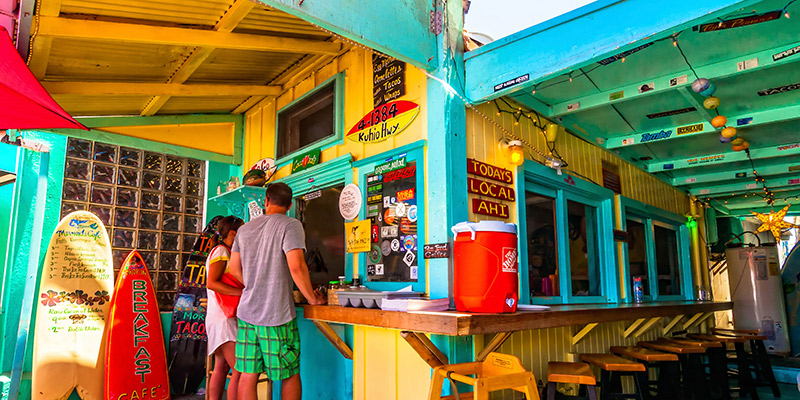 The Kapaa Art Walk takes place on the first Saturday of every month from 5  to 9 pm through Kapaa Town. Free parking is available at one of the nearby public parks. The Kapaa Art Walk is just a short walk from one end of Kapaa to the other, and features live entertainment, food and of course, artwork from local Kauai artists. Participating shops and galleries remain open into the evening while local artisans sell their wares from kiosks. Come meet some local people and have a good time!
After a few days of exploring Kauai's beaches, hiking trails, golf courses or surf spots, we encourage you to go deeper and explore Kauai's arts & cultural activities. Kapaa Town is one of Hawaii's many charming small towns worthy of a full day of exploration. We hope these suggestions help you make special memories on your next Kauai vacation!