15 Jul 2022
If you're planning a vacation to Oahu, no trip to the island would be complete without a visit to the North Shore. With sparkling, clear waters and monster waves, the area attracts adventure seekers, surfers, snorkelers, sunset gazers, and everyone in between. 
Whether you're interested in experiencing a professional surfing contest or discovering the colorful marine life under the sea, Oahu's North Shore has it! Here is our list of the top 5 North Shore beaches to visit on your Oahu vacation.
1. Banzai Pipeline
Every year surfers from all over the globe flock to the Banzai Pipeline, a surf reef off 'Ehukai Beach Park (Pipeline Beach) where the waves break in shallow water, forming thick, hollow tubes of water that make for epic surfing. Regarded by many as the surfing mecca of the world, Banzai Pipeline hosts the world-famous Billabong Pipeline Masters, an annual event held every December. The surfing contest attracts competitive surfers and surf enthusiasts eager to watch the competitors ride the colossal waves. During the summer, the waves flatten out, making for ideal snorkeling and swimming conditions. Just check in with an 'Ehukai Beach lifeguard to make sure it's safe to go in the water, as conditions can change from day to day. 
Fun fact: Banzai's rolling wave break is featured in the opening scene of the original Hawaii 5-0 TV show.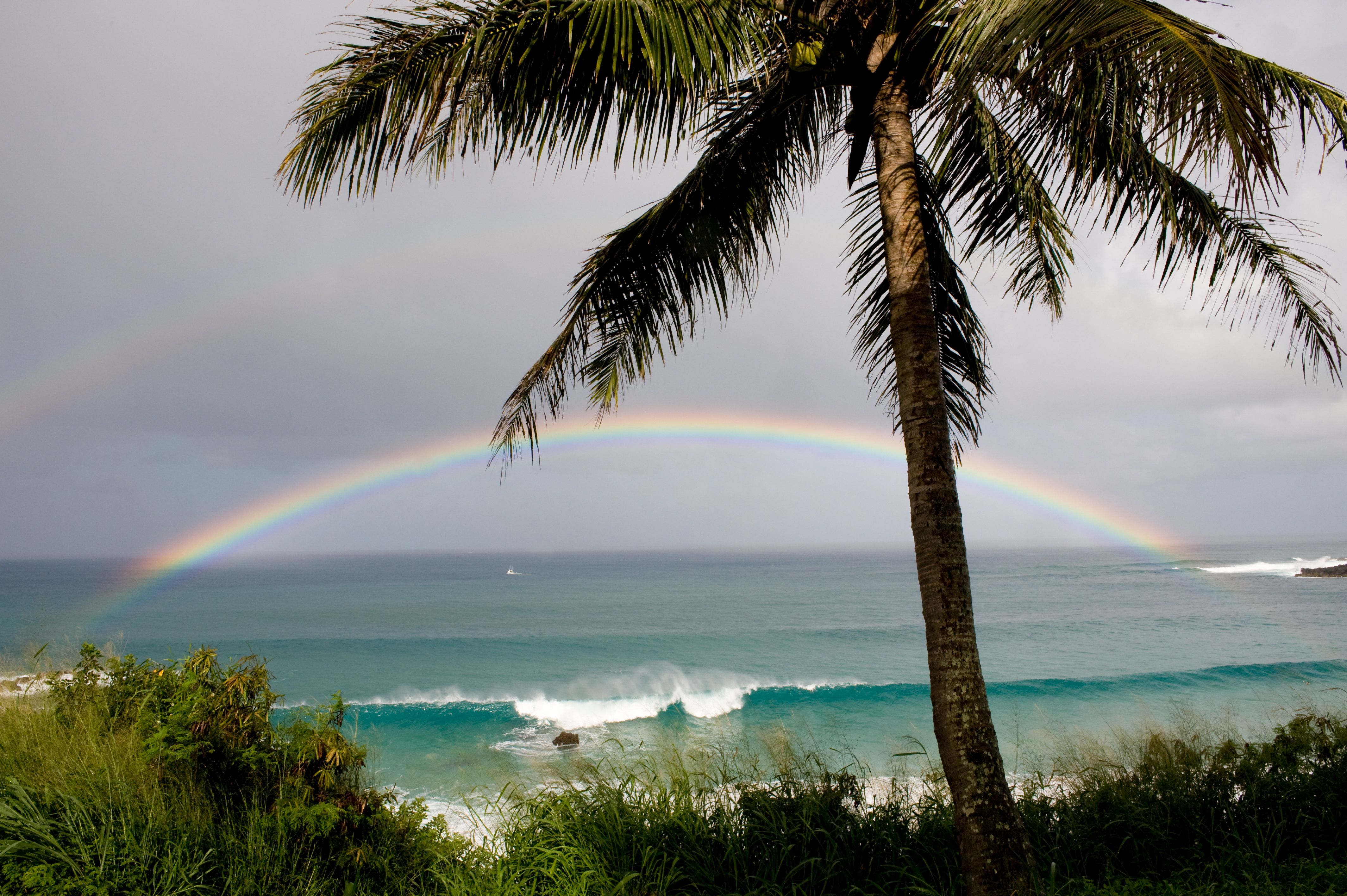 2. Laniakea Beach
Another beach that is popular among surfers is Laniakea Beach, which means "wide sky" in Hawaiian. Aptly named, Laniakea's beach goers enjoy strolling its soft, sandy shores under an impossibly vast blue sky. Although scenic Laniakea entices surfers with its world-renowned waves every winter, the beach's biggest attraction is undoubtedly the giant honu, or green sea turtles, that can be found basking blissfully in the warm sand. It's for this reason that Laniakea is commonly called Turtle Beach. Families visiting Oahu will appreciate being able to splash in the water, snorkel in the summer months, and see from one to 20 honu on any given day (just don't touch these state-protected turtles)! Laniakea also offers plenty of shade from trees dotting the beach, as well as the convenience of a nearby parking lot located just off the highway.
3. Sunset Beach Park
If you expect Sunset Beach Park to put on a dazzling display at dusk, you won't be disappointed! Famous for its romantic Hawai'i sunsets, this beach is one of the few, long stretches of sand that you can drive alongside as you head down the Kamehameha Highway. In the summer, the waves at Sunset Beach Park are gentle enough to present a clear view of the ocean as it sweeps into the endless horizon. As with the other North Shore beaches, summer means flat surf and in turn, excellent snorkeling. The colorful array of Hawaiian fish and marine life dashing among the sharp and jagged pinnacle reefs are especially captivating! In the winter, powerful waves prevail at Sunset Beach Park, attracting surfers who dare to ride the big waves and spectators that want to watch all the action. 
4. Hale'iwa Beach
If you're feeling inspired by the big wave surfers of Sunset Beach, and you'd like to catch a wave or two before your Oahu vacation is over, then head to Hale'iwa Beach. Here you'll find some of the best surf schools on the North Shore and discover why Hale'iwa is considered the unofficial surf capital of the world. For those who aren't interested in riding the waves, there is still a variety of things to see and do in Hale'iwa. Fronted by a narrow, sandy beach, Hale'iwa Beach Park is used not only by surfers who ride the waves at Pua'ena Point, but also by canoe paddlers for training and racing, and kayakers as an access point to the bay. Rent a kayak from one of the local shops or let a tour company take you around the picturesque town. Even if you never set foot in the water, you're sure to enjoy the white sand and classic beach town ambiance. Just don't leave Hale'iwa without indulging in a treat at Matsumoto Shave Ice!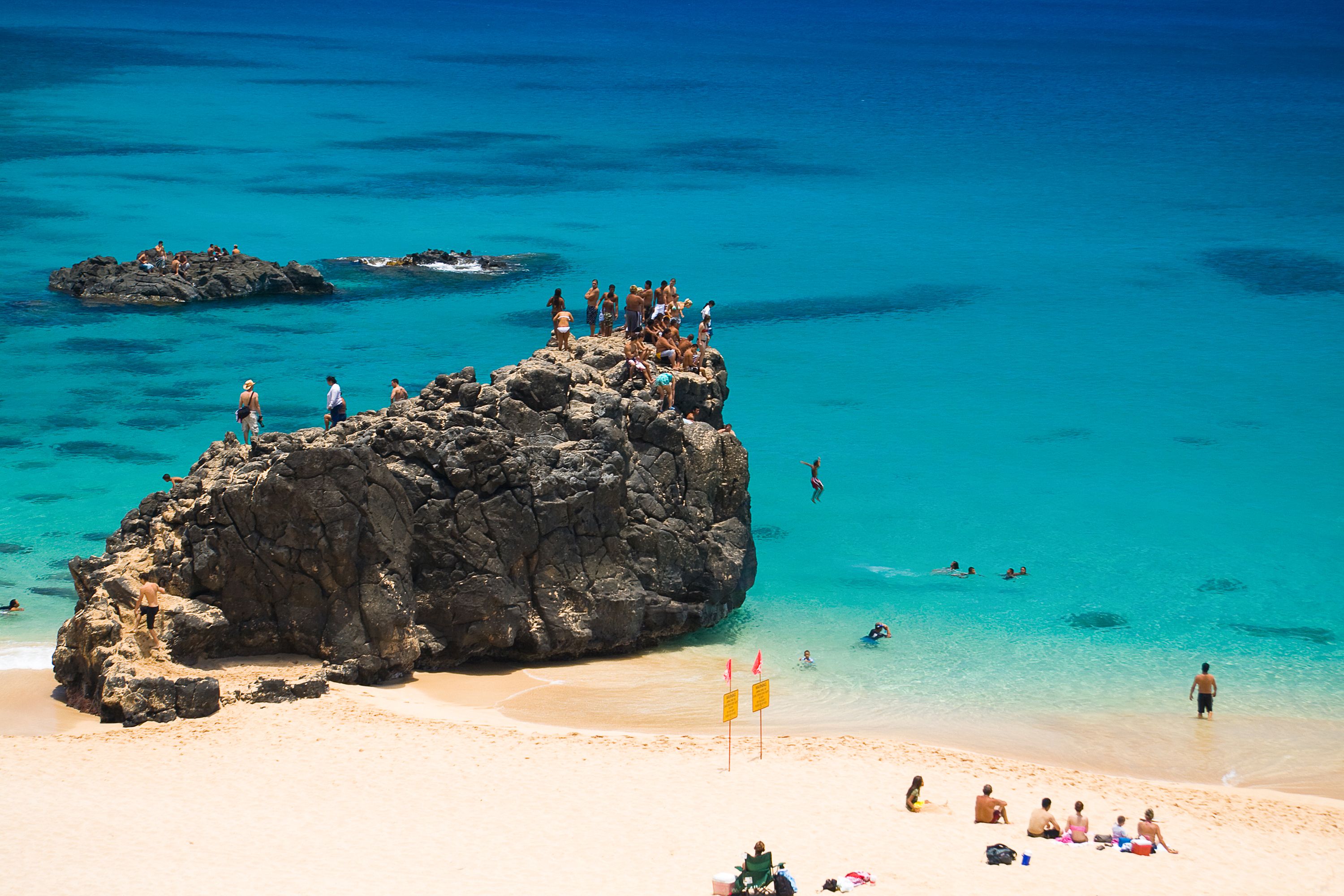 5. Waimea Bay Beach Park
Widely regarded as the top beach on the North Shore, Waimea Bay Beach Park is idyllic with its powdery, golden sand and clear, aquamarine water. Waimea Bay's surf break is legendary, with monster waves that can reach a towering height of 40 feet in the winter and equally as legendary surfers from all over the world shredding wave after perfect wave. As you've probably gathered by now, surf on the North Shore is nearly nonexistent in the summer, making it the perfect season for sunbathing on long stretches of warm sand or floating around in Waimea Bay's calm water. Bring your whole family for a day of splashing in the shallow water, snorkeling, swimming, and stand-up paddle boarding. And stay to enjoy dinner at Waimea Falls Grills or Cholos Mexican Restaurant. 
Book Your Trip to Oahu Today
No matter what time of year you visit Oahu, the North Shore promises fun in the sun to all those who make the trip. Whether you want to take your family snorkeling in calm, clear water on their summer vacation or witness the mountainous waves of winter, these North Shore beaches have got you covered!
Ready to plan your escape to the North Shore and enjoy them all? Let Hawai'i Life help you get a head start on planning your Oahu vacation! To learn more about our rental options and find a North Shore vacation rental closest to your favorite beach, please contact us today!
Vacations@HawaiiLife.com | 855.447.3685