1 Jul 2022
The Eight Best Hawaii Homes for Your Family Vacation
From beachside trails for biking to large pools for lounging by, Hawai'i has something for everyone. Year after year, families come here to play in the ocean or simply to soak up the sun and the memories. If you're planning a family vacation to Hawai'i, keep in mind that your vacation rental will serve as homebase for all your island adventures and activities. And at Hawai'i Life, we offer a variety of rentals to meet your family's needs. Here we share just eight of the many Hawai'i vacation rental homes available for your family. 
The Big Island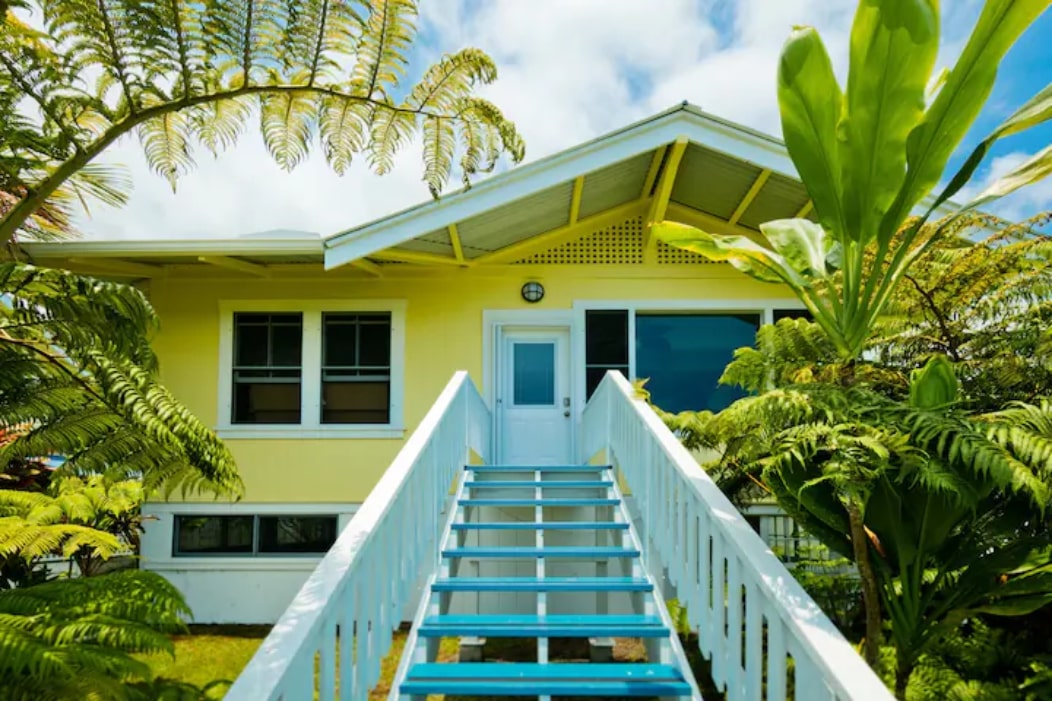 This sunny Hawai'i Island vacation rental will put a smile on your face the moment you see it. An adorable 2 bedroom on the Hamakua Coast, the Umauma Experience Makani Ea Home is perfect for small families that want to connect with the outdoors. Nearby, waterfalls, beaches, mountains, and zipline tours await. On your way home from your family adventure, be sure to stop at one of the local markets for fresh produce and fish, because Makani Ea's kitchen is fully equipped with everything you need to make a home cooked meal, island style. For the grill master in your family, there's also a barbecue grill, so you can reminisce about your memorable day over a savory grilled dinner on the patio.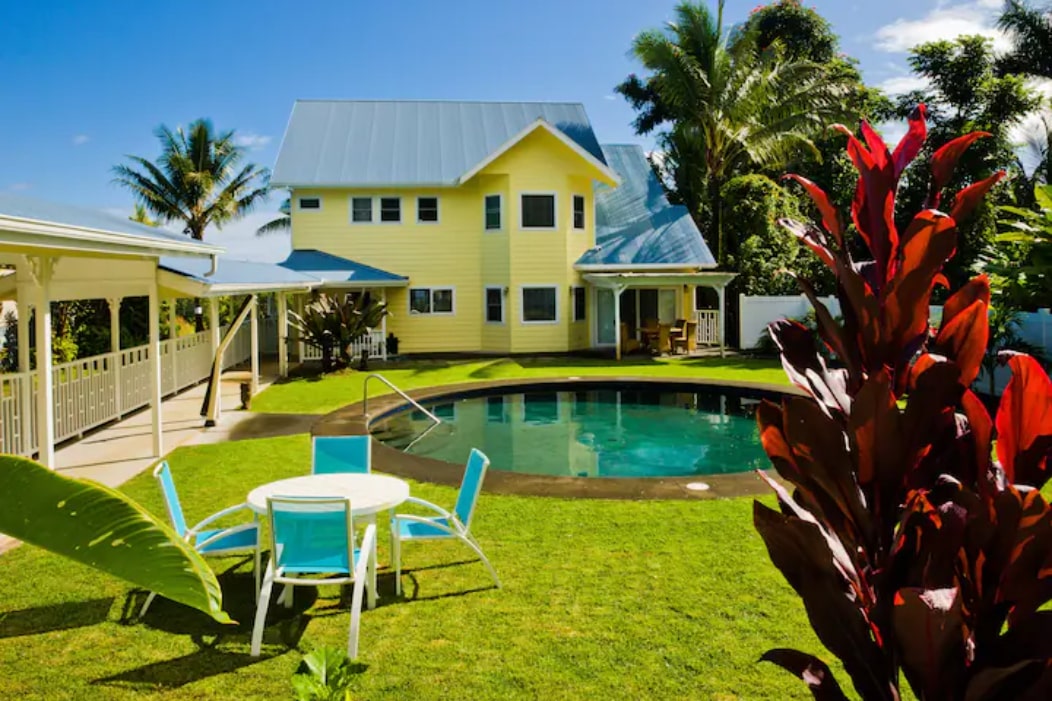 Conveniently located next door to Makani Ea, you'll find the Umauma Experience Grand Melemele Home. This luxurious 3 bedroom, 3 bath home offers larger families enough space to spread out. Or gather in the great room to plan your visit to stunning Umauma Falls, a day at Honoli'i catching some waves, or trip to a nearby museum. Outside, you'll find a patio, covered back lanai, and the most lavish combination: A round swimming pool and therapeutic mineral bath for ultimate relaxation. And for some quality family time, there's a sitting area inside that features its own fireplace for everyone to gather around when the sun goes down and the refreshing breezes blow down the mountain. 
Kauai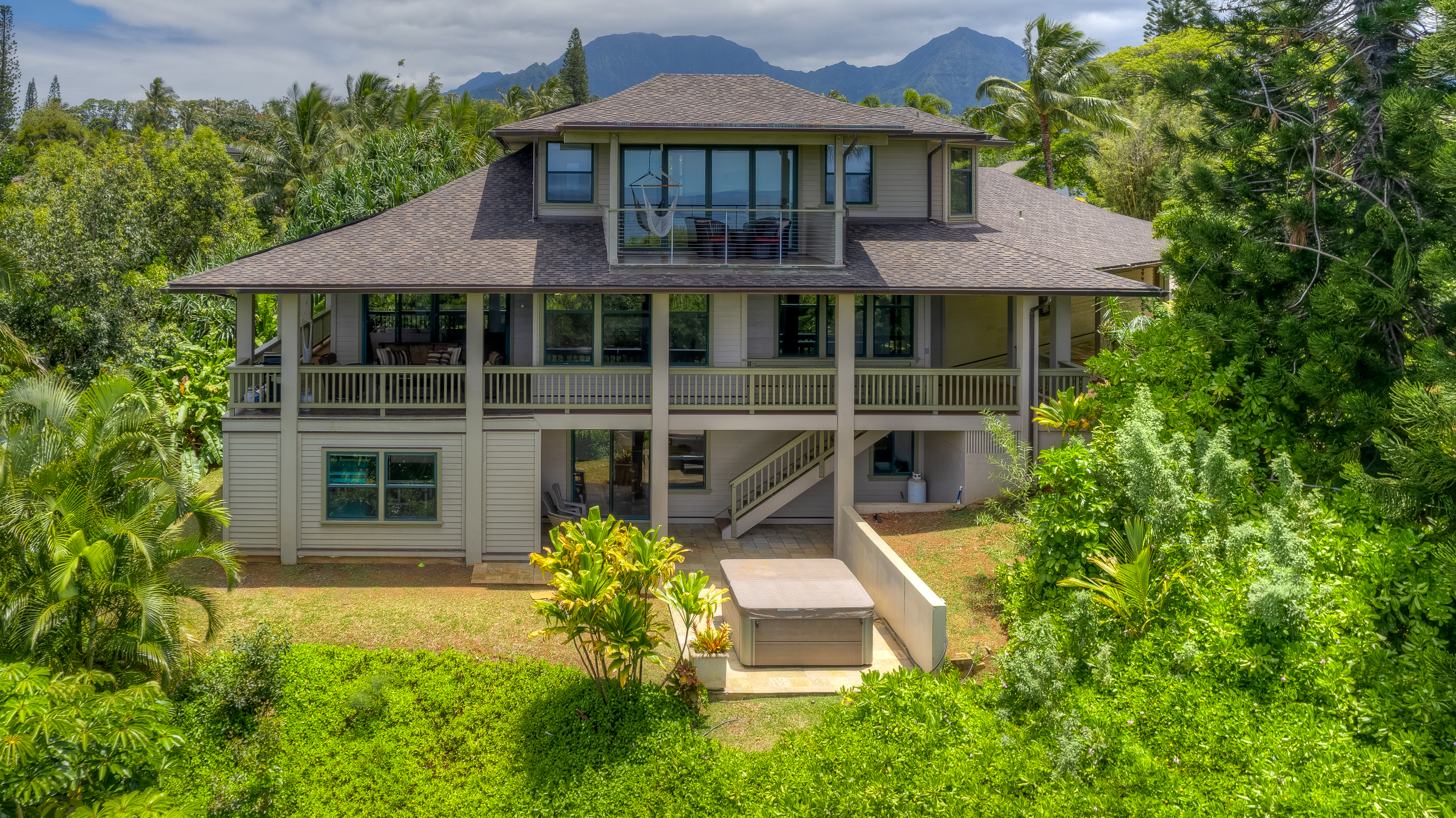 In the town of Princeville on Kauai's North Shore, you'll find Mauna Pua, a 7 bedroom, 4 bath vacation rental. Here, the comforts of home are enhanced by the luxury of a 5-star resort. You'll have everything you need to accommodate and entertain a large family, including beach chairs, boogies boards, and snorkeling gear to pack for a day at nearby Hideaways Beach, Anini, Kalihiwai, or Hanalei Bay. There are also 3 bikes for cruising down the Princeville bike path. Once your family has worked up an appetite, whip up a bite to eat in the well appointed kitchen, which features KitchenAid stainless steel appliances, a 6-burner gas stove, and brand new refrigerator. With a large island and seated counter area, an 8-person dining area, and a gas barbecue on the lanai, there's plenty of room for everyone to enjoy an island-inspired meal together while taking in unparalleled ocean views that will stay with you forever.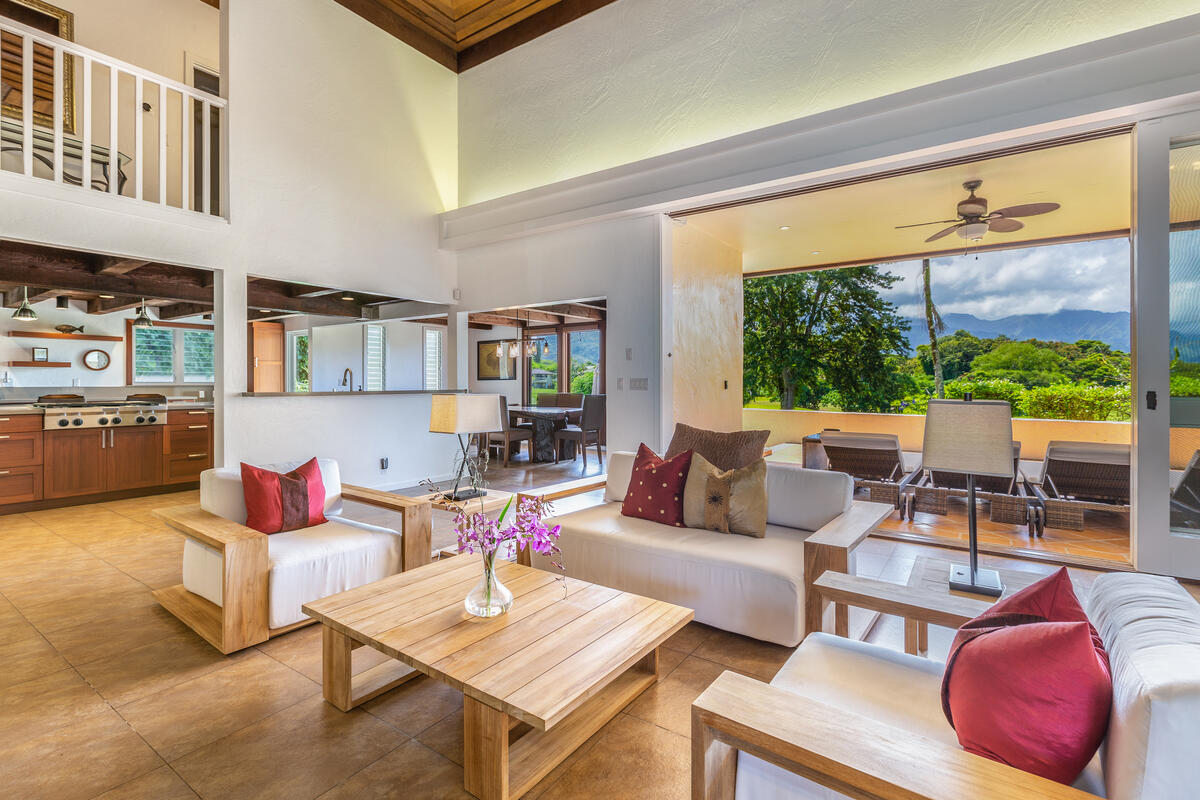 If your family wants to master the art of relaxation, Coral Hale makes it easy! This 5 bedroom, 3 bath masterpiece in Princeville has amazing views of the lush Princeville Makai Golf Course. The Golf Club even hosts Golf Group Outings for your whole family to enjoy! Golf not your thing? At Coral Hale, there are 2 beach cruiser bikes, and 5 Razor scooters at your disposal should you want to take a spin on the Princeville bike path. Then it's back to relaxing, island style in the hot tub or on the massive, private covered lanai, where you'll be wowed by views of the lush Hihimanu mountains. Inside, the warm, inviting ambiance of pendant lights create the perfect atmosphere for family dinner around the elegant, hand-carved dining table for six. And to wrap up your day, enjoy a movie on the media room's big screen TV while lounging on the spacious sofa and loveseat with your ohana. 
Maui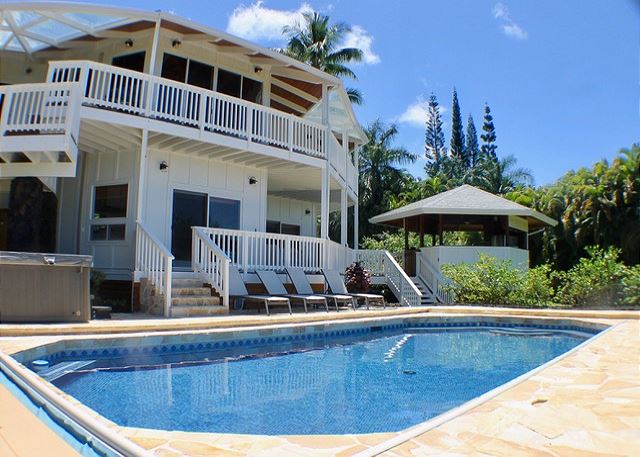 Make yourself home at Maui's Hana Estate. Tucked away on 7 tropical acres, this 5 bedroom, 5 bath is ideal for kids of all ages. Your whole family will be delighted by the egg-laying chickens and fish that live beneath the lava rock waterfall. Stroll down walking paths that wander past hundreds of fruit trees or head to legendary Hana Bay or Hamoa Beach, which are just a few miles away. Of course, with its large pool, enticing hot tub, and poolside barbeque grill, your family may be just as happy to stay put. When it's meal time, take advantage of the outdoor kitchen gazebo with a full size refrigerator and dine alfresco at the expansive outdoor table on the wraparound deck. With a billiards room complete with a regulation-size pool table, and a verdant lawn that's perfect for bocce ball or croquet, your family won't ever be bored!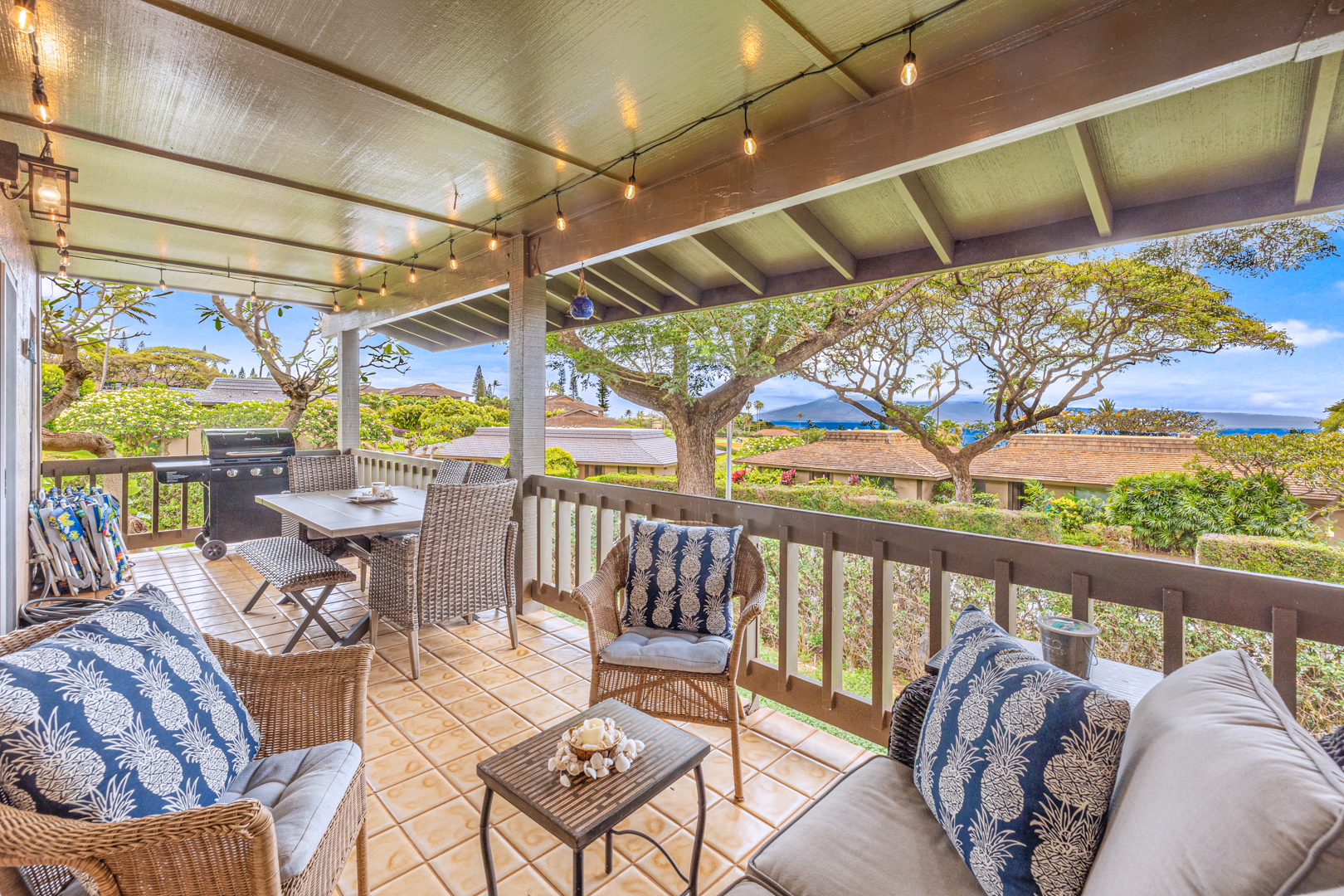 Nestled in the epicenter of Lahaina's Kaanapali Resort, Kaanapali Plantation #32 is the ideal condo for the family looking for a value oriented Hawai'i vacation. This 3 bedroom, bungalow-style vacation rental on the slopes of Mauna Kahalawai has ocean views that will have your family begging to hit the beach. Since this condo is within walking distance of North Kaanapali Beach and Kahekili (Airport Beach) is across the street, that won't be a problem! Swim, snorkel, and make beach memories that will last a lifetime. Treat your crew to innovative American fare with an island flair at Castaway Cafe. Or enjoy all that Kaanapali Plantation has to offer, including tennis, shuffleboards, a pool, barbeque areas, and picnic tables for enjoying family dinner before marveling at a mesmerizing Maui sunset. 
Oahu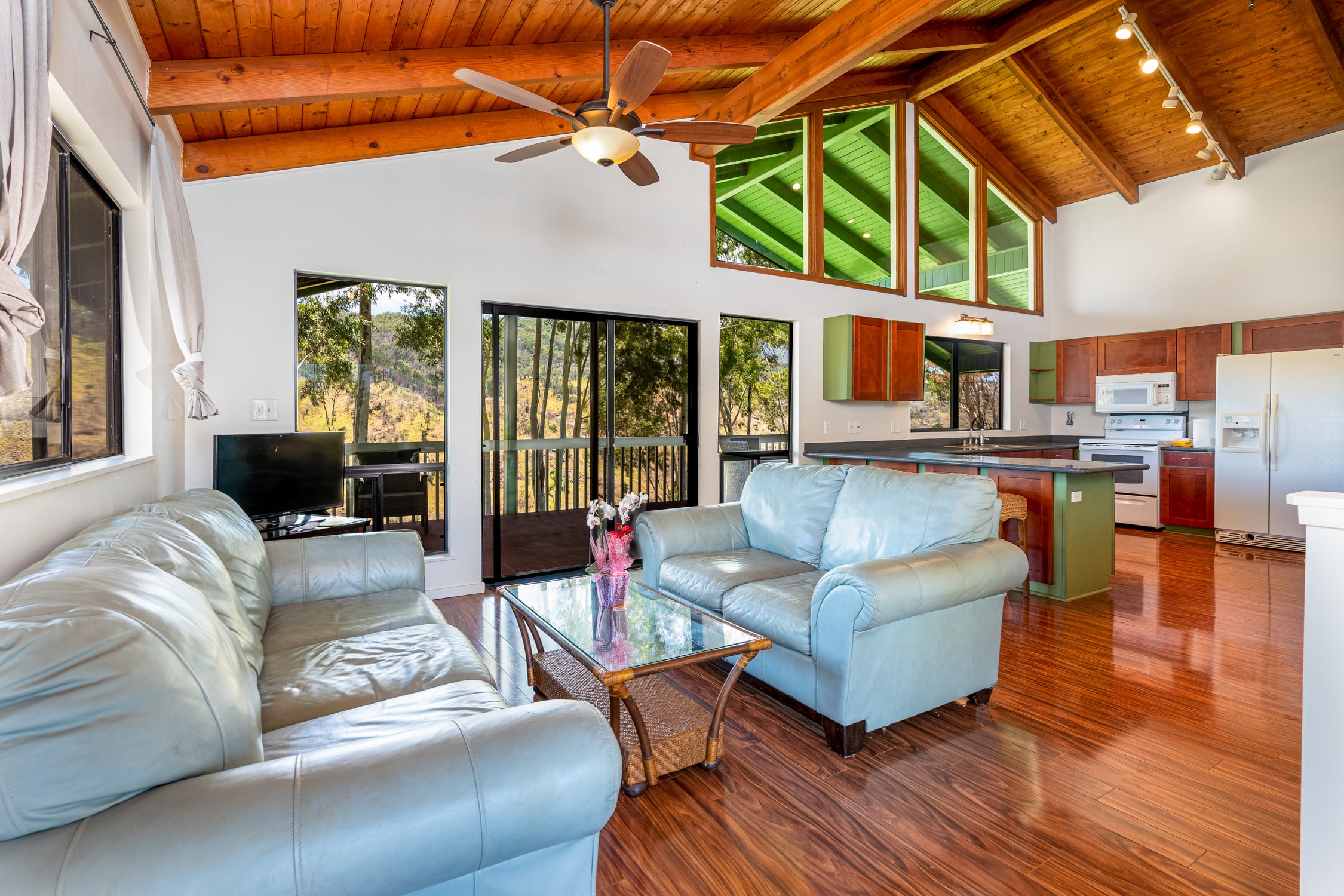 When it comes to Hawai'i vacations, it doesn't get much sweeter than a stay at the North Shore Oahu Retreat house. Honey from the local hives is even provided with this 4 bedroom, 2 bath rental. Your family will love having over an acre of land to yourselves, as well as the mountain views from the lanai and 2 grills on site. Laid-back vibes prevail on the surrounding North Shore, a stretch of coast known for epic waves and surfing at Sunset Beach and Waimea Bay. You can also take your grommets to Haleiwa Beach Park to surf. Close to the Retreat House, this park is also an excellent spot for canoe paddling and kayaking. For snorkeling in calmer waters, be sure to check out the Pūpūkea Marine Life Conservation District in the summer months. No matter what time of year you visit the North Shore, there's plenty to do just minutes from this bright, peaceful rental, including picking up souvenirs at the surf shops in Haleiwa town and feasting on Hawaiian plate-lunches with your ohana in between surf sessions.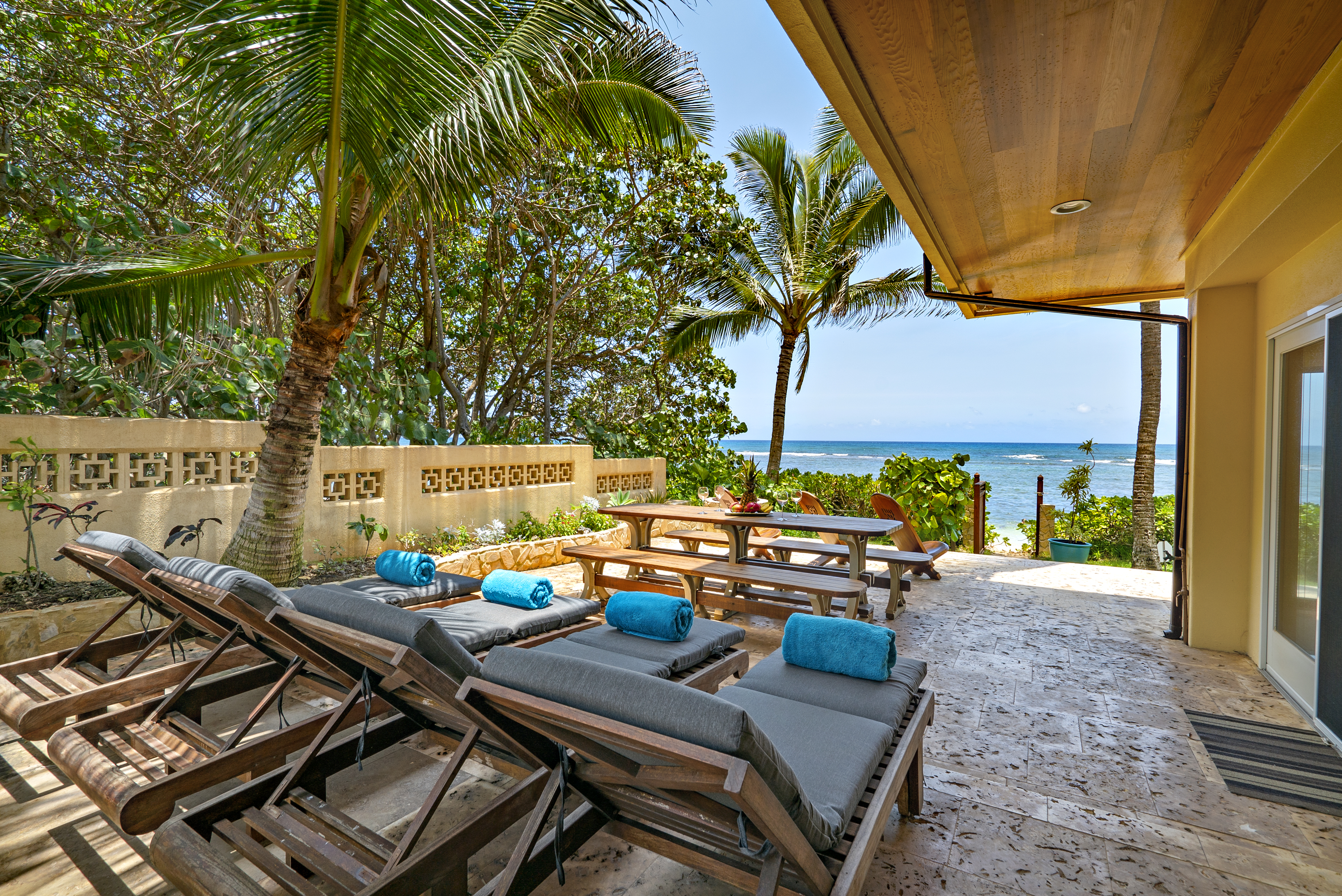 Quaint, colorful Haleiwa town is also where you'll find our final pick for the best Hawai'i vacation rentals for families. The town itself has grocery stores, fine dining establishments, and everything in between. Grab everything you need before heading to Leimoku on the North Shore, because once you arrive at this beachfront vacation rental, you'll never want to leave! This 5-bedroom dream also boasts an attached cottage that is perfect for your older kids or teens. With unreal ocean views from nearly every room in the main house, you might have to pinch yourself before stepping down from the lanai onto the most breathtaking, white sand beach and into the tropical waters of Oahu. If you can peel everyone away from the beach, you'll find a fully equipped kitchen inside that offers everything you need for preparing a mouthwatering meal. Or gather on the impressive lanai to grill up dinner. Meals always taste better when you're gazing out at the Pacific with the ones you love! 
Discover the Best Vacation Rental for Your Family
Whether you require a lot of space, proximity to the beach, or the ultimate kitchen to feed your family, there is bound to be a luxury Hawai'i vacation rental to meet your needs. For more help choosing the perfect vacation rental for ohana, please give us a call at 855-447-3685.