You are here
Live Like a Local With An Oahu Vacation Rental
An exciting and vibrant island, Oahu is home to most of Hawaii's residents and has many popular and beautiful vacation rental properties. With legendary big-wave surfing spots such as Waimea Bay and the Banzai Pipeline, and beautiful beaches such as Waikiki and Hanauma Bay, you'll feel like a local on Oahu. Find your ultimate vacation rental with Hawaii Life Vacations.
Beautiful Waikiki Beach on the South Shore is Hawaii's top visitor destination along with nearby Hanauma Bay, which is Hawaii's most popular snorkeling spot. Honolulu is Hawaii's state capitol and also the center of business and commerce. The historical downtown reflects Hawaii's rich cultural past, with sites from Iolani Palace to Kawaiahao Church. Nearby is Pearl Harbor and the U.S.S. Arizona Memorial. Oahu also has a thriving culture and arts community with many music and theater venues, museums, fine restaurants and an abundance of nightly entertainment. 
Come to Play, Come to Stay
If Waikiki isn't your style and you're looking to rent something more private and secluded, Hawaii Life offers privately owned vacation rentals island-wide. With a few exceptions, zoning laws on Oahu prohibit entire-home vacation rentals outside of resort districts for periods of fewer than 30 consecutive days. Properties that are subject to this restriction have a minimum rental period of 30 days. That means that you will have the right to use the property for the entire 30-day period. Contact us for more information.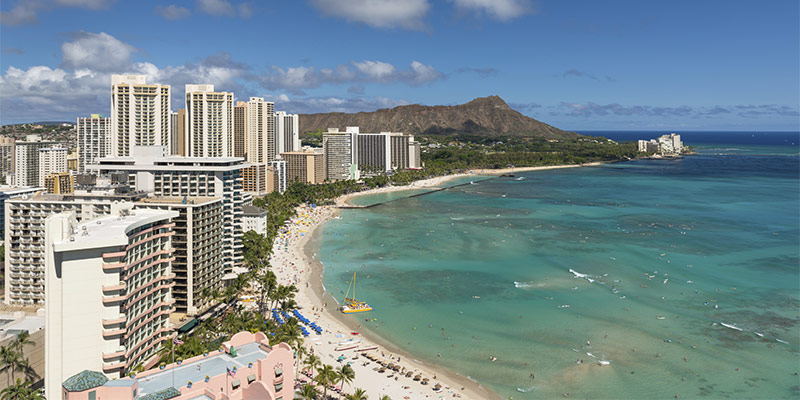 Displaying 1 - 79 of 79 results matching your search criteria
Map View
List view