3 Aug 2020
While Kauai is known for its stunning beaches and welcoming waters, there's many more activities to savor in addition to your beach days! Whether cruising on the beautiful coastal bike paths, vista rewarding hikes, waterfalls, golfing, or exploring picturesque waterways, Kauai features something for everyone. Upgrade your tropical getaway by taking advantage of some of our favorite east side activities! 
1. Ke Ala Hele Makalae Bike Path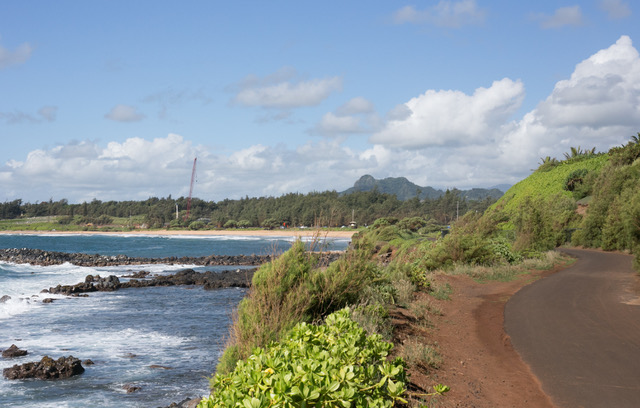 Ke Ala Hele Makalae is Kauai's only coastal bike path that runs along the water from Lydgate Park on the south end of Kapaa to Donkey Beach, on the north end of Kapaa. Even with the small disconnect in the middle between The Coconut Marketplace and Waipouli Beach Resort, you can still hop on at any point and enjoy a nice long ride. Lydgate to Coconut Marketplace is approx. 2 miles one way, or Waipouli Beach Resort to Donkey Beach is approx. 4.5 miles one way. A favorite of visitors and locals alike! 
You can enjoy a coastal cruise with ocean views, trade winds, sunshine, and sometimes whales! It is safe and accessible at multiple points along the way. For easy access, park at Kealia beach and head off in either direction! Wave, smile and say hello to everyone, it's a friendly place! 
Bike Rentals are available by request through your personal Hawaii Life concierge! Or available for rent  at nearby shops Hele-On Kauai Bike Rentals, Coconut Coasters, Kauai Cycle, or Boss Frogs. 
2. Wailua River: Luau, Fern Grotto, Kayak / SUP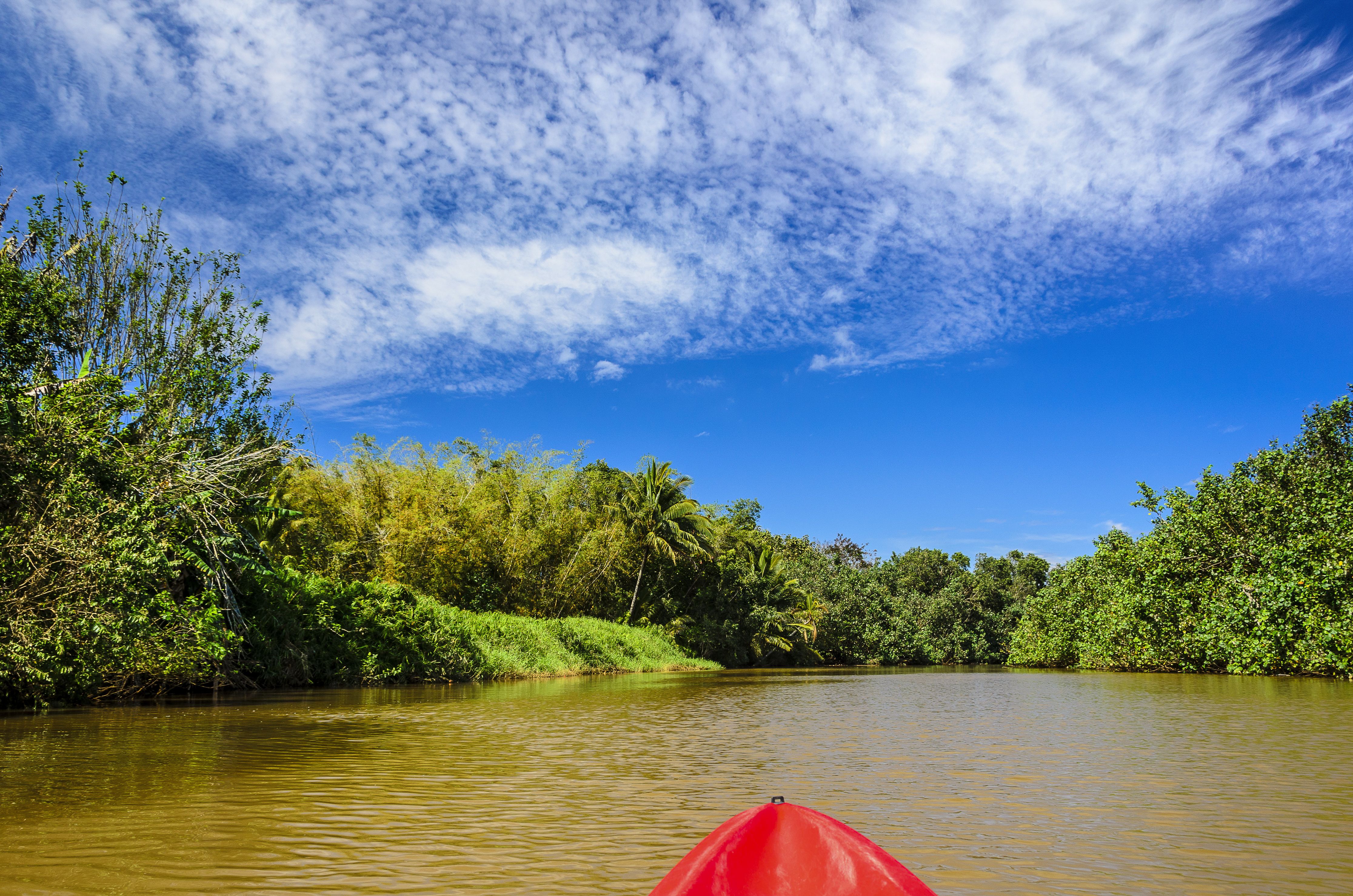 For a nice relaxing tour on calm water and on the state's only navigable river, check out Smiths Tropical Paradise and their Fern Grotto tour.  Enjoy a beautiful, natural venue and a total treat away from the traditional beach wedding, it's sure to leave a lasting impression on your heart! Fern Grotto is not only for weddings, just take a tour and enjoy the picturesque cruise up the glorious, and oh-so-important Wailua River. Learn on this tour about how incredible that water feature is to the island of Kauai. 
But wait, the Smith family doesn't stop there. They also host one of the best Luau's on the island. Can you say kalua pig, lomi lomi salad, mac salad, rice and poi? How about haupia and kulolo? Don't worry, these will roll off your tongue once you put the divine taste to your mouth. A memory you won't forget! Hula, song, dance, history, and talk-story all rolled into one fun and casual evening. Contact your personal Hawaii Life concierge for reservations!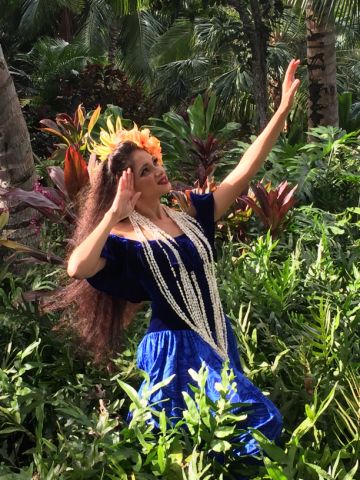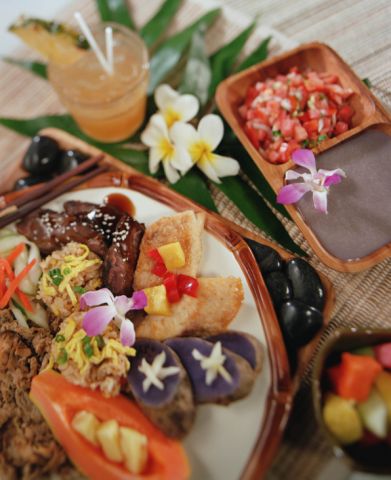 If you are looking for adventure, visit Wailua Kayak Adventures or Ali'I Kayaks. They have self-guided or guided tours that are locally run and operated with knowledgeable people in safe and fun environment. Rent the equipment right from them and they take it down to the water for you. Just show up and have a good time. Catch some lunch or drinks afterward at Coconuts Café, Street Burger, Monico's, or Lava Lava Beach Club.  All of these places are casual and you can go in, in your beach attire, as long as you have a shirt and shoes (or slippers) on! 
3. Hiking Trails
Nonou Trail aka "Sleeping Giant Trail" is the East Side's most famous trail.  You can access a trail-head in 3 or 4 locations. But we advise that you stick to clearly marked areas with a parking lot. Avid parking along the roadside in residential neighborhoods or in front of people's homes or driveways, this is considered rude by local culture. 
The front side of the mountain can be accessed off of Haleilio Rd. and the backside of the mountain can be accessed off Lokelani Rd. Both have small parking lots designed for visitors. Parking is free! Please try to be mindful of neighbors and keep your noise level down. You'll be in residential neighborhoods and being a respectful visitor will go a long way to you having a good day.
Hiking from the Lokelani Rd side is short and sweet, green and lush with pine tree and bamboo forests along the way. Hiking from the Haleilio side is a longer, drier, switchback style with ocean views. Both are great! Round trip can be done in 1-2 hours depending on your hiking prowess.
Kuilau Ridge Trail is inland Wailua (approx. 5 mile drive from Wailua Beach toward the mountains). Stay on Kuamoo Rd. until you see the sign for Kuilau Ridge Trailhead on the right-hand side. Lush and green, walk along a ridgeline to see the inland area of Wailua and its interior jungle nature.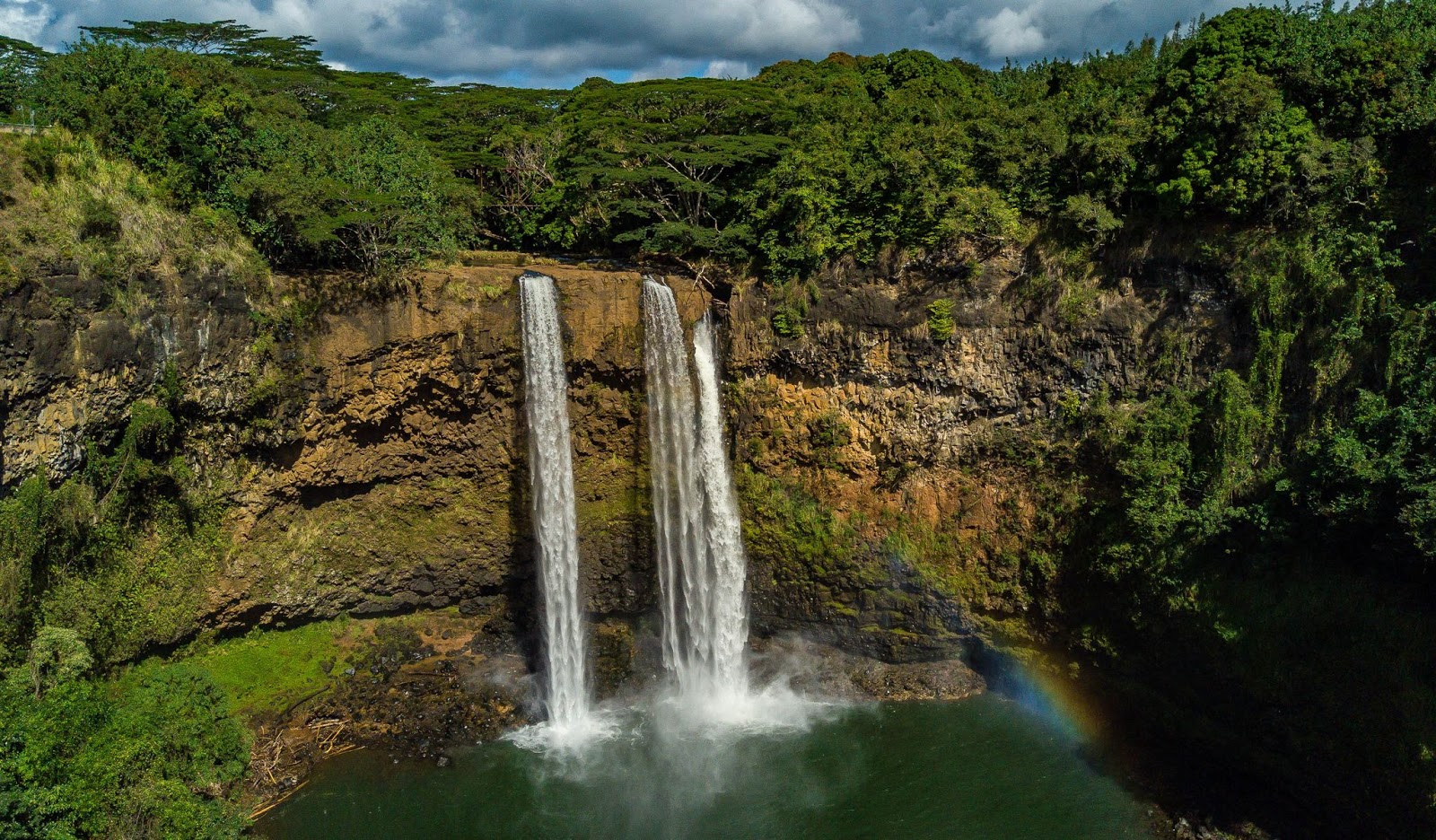 Opaekaa Falls, the nearby Poliahu Heiau and lookout, and Kamokila Hawaiian Village are all a real treat less than 5 minutes off the main highway. Learn by reading the informational posts for a quick snapshot of the area and its historical significance. Easily accessible, self-guided, with a restroom, shade, and lots of chickens to photograph!
Wailua Falls entry is actually at the base of Kapaia Valley near Lihue, off of Maalo Rd. From that entry point, you will drive approximately 0.5 miles inland and find yourself at the south fork of the Wailua River.  These falls are magnificent and were the opening scene for Fantasy Island, back in the day. Wailua Falls are easily accessible and the parking lot looks directly over the falls. A must-see for the waterfall or rainbow enthusiasts! 
Fore! Wailua Golf Course is Kauai's municipal golf course and is described by locals as one of the toughest golf courses around, voted #3 by Golf Channel in all of Hawaii. Green Fees are inexpensive and you can enjoy a relaxed welcoming vibe. This is where Hawaii residents like to golf and you'll find plenty of good times and friendly camaraderie!
In addtional to a plethora of activities to choose from, staying on the east side of Kauai offers visitors a central location to easily access the entire island. Contact your personal Hawaii Life concierge for assistance booking activities, tours, and rentals before or during your stay!