4 Jun 2021
Where to Stay in Hawaii without a Rental Car
If you haven't heard yet, Hawaii is experiencing a rental car shortage. Without the lucrative influx of tourists this past year, many Hawaii rental car companies were forced to cut staff and sell off large portions of their inventory just to stay in business. Although tourism across the islands has since jumped to pre-pandemic levels, car rental companies have not been able to keep up with the swift increase in demand. 
Our Hawaii Vacation Guide: Rental Cars provides more insight into why Hawaii is experiencing a shortage in rental car availability and offers useful advice on what you can do during the Hawaii rental car shortage. Instead of paying inflated rental car prices during your Hawaii Vacation, what if you didn't need a car? 
Book a Hawaii Life Vacation rental in an area you don't need a car! We offer Hawaii beachfront vacation rental homes with walkable access to beaches, restaurants, and shopping. Keep reading to discover beautiful areas to explore in Hawaii without the need for a rental car.  
Beachfront Kauai Vacation Rentals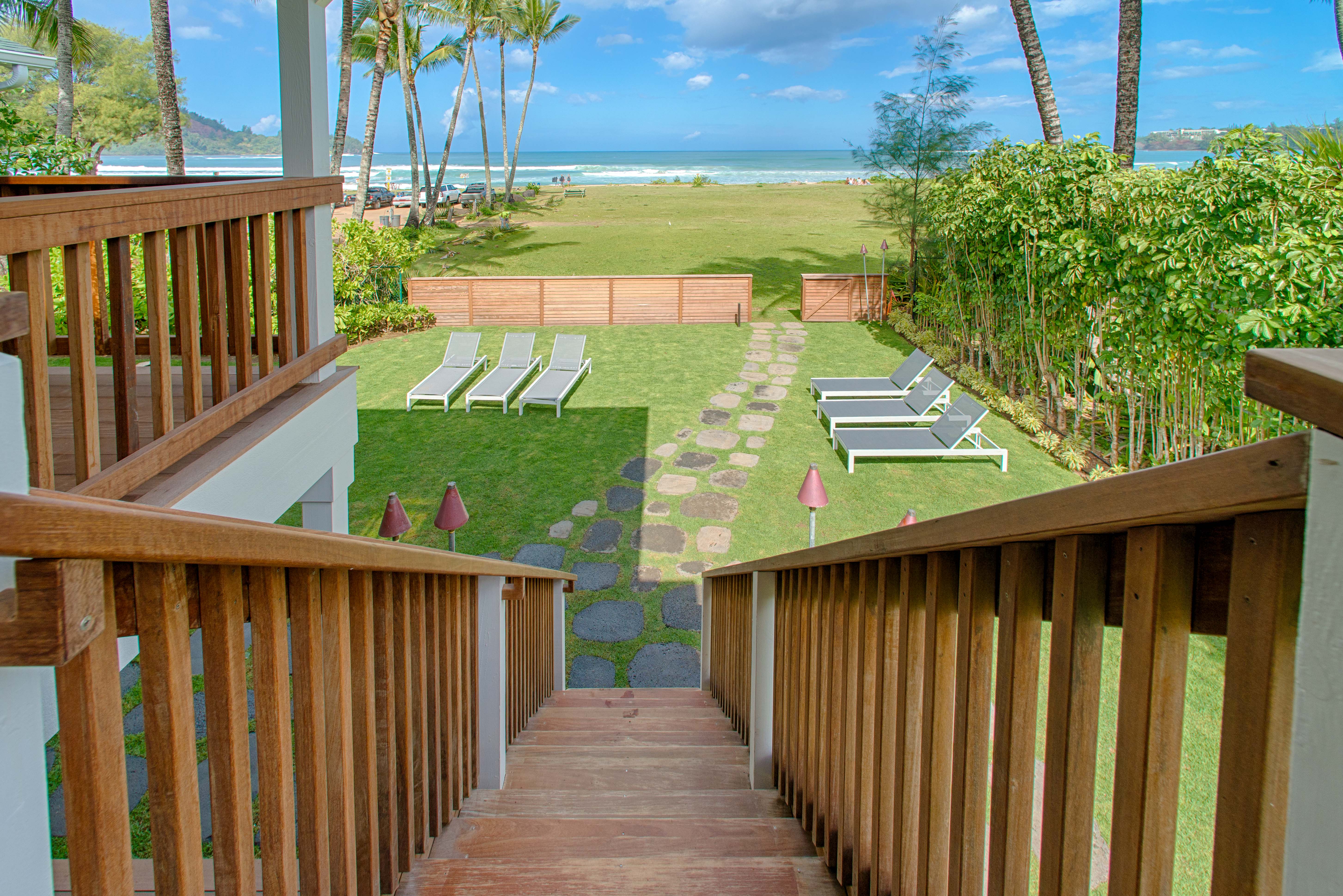 Steps away from the beautiful Hanalei Bay and walking distance to iconic Hanalei town! Enjoy a leisurely stroll along the water's edge, a picnic lunch at the beach or simply bask in the sun and watch the waves roll in. This oceanfront home plus cottage is surrounded by lush, tropical foliage and includes a hot tub, bbq grill, and air conditioning - you won't want to be anywhere else! 
Walkable Hanalei town offers a wide variety of cafes, restaurants, shopping, and historic sightseeing. Hop on the Kauai North Shore shuttle to spend the day at the famous Ke'e beach, located just a few miles north of Hanalei.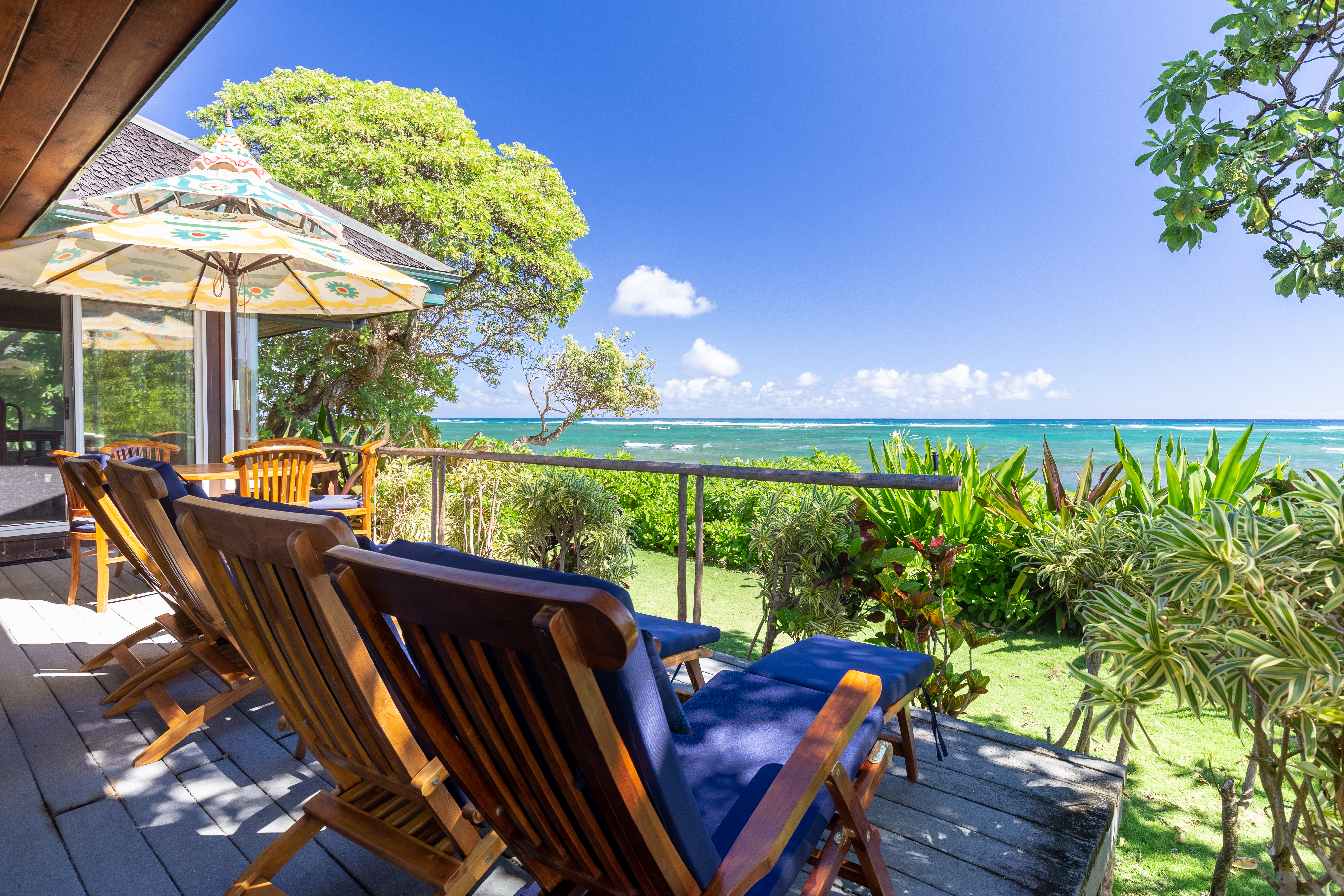 Niulani Lanikai offers breathtaking views of the Pacific Ocean and is located in the popular Kauai town of Kapaa. You'll find yourself just steps away from the Kauai Village Shopping Center, pristine beaches, cool and funky boutiques, incredible restaurants, and many of Kauai's most popular attractions! 
Contact us before your stay for bike rentals to enjoy Ke Ala Hele Makalae, Kauai's only coastal bike path that runs along the water from Lydgate Park on the south end of Kapaa to Donkey Beach on the north end of Kapaa. Be sure to check out the top five activities to do on Kauai's East Side! 
Beachfront Maui Vacation Rentals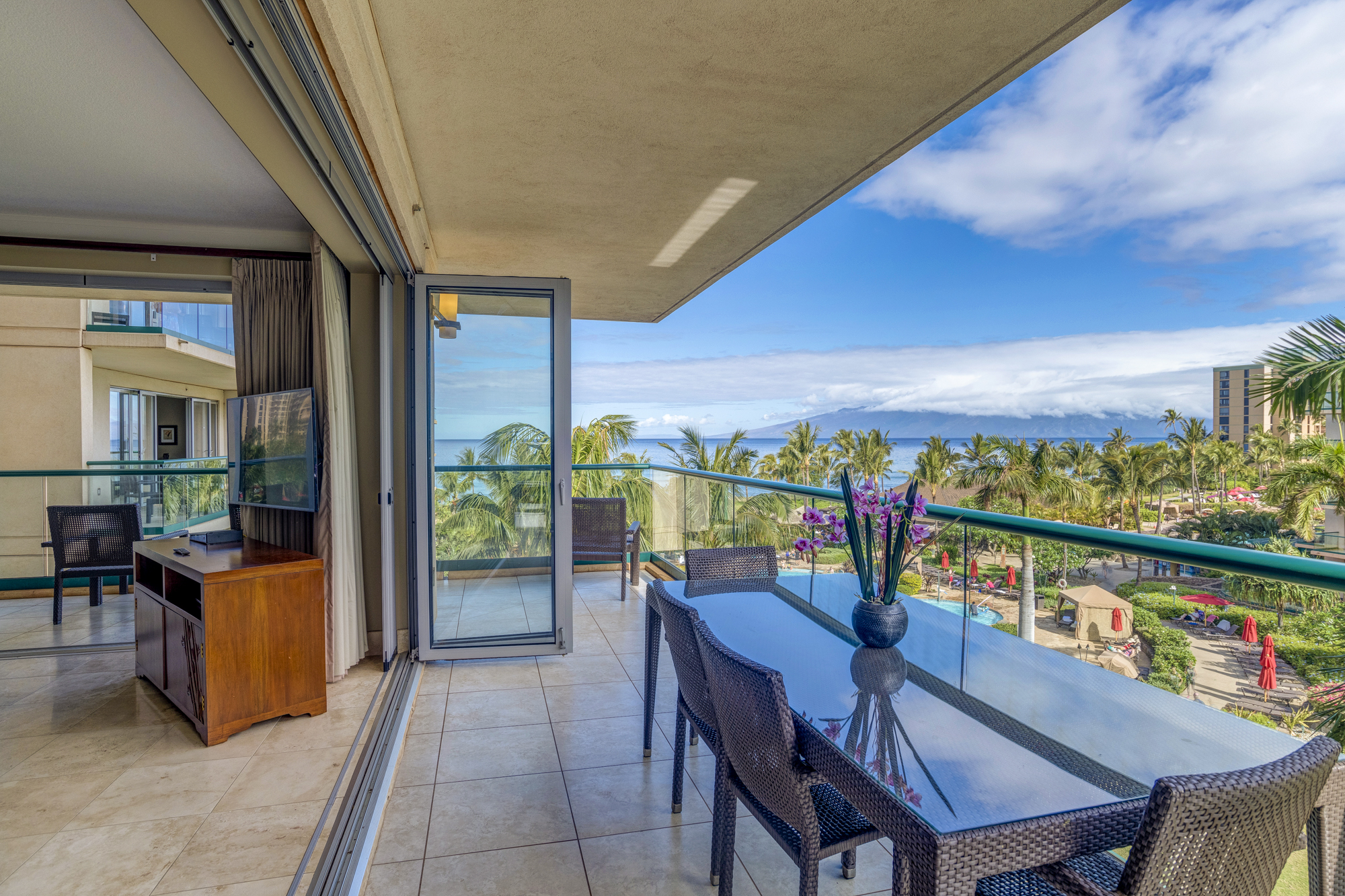 This unit is located in the Hokulani tower of Honua Kai on the 4th floor, with direct ocean views from every room. Fully equipped with everything you'd need to enjoy a vacation with family and friends. Take advantage of the resort pool and hot tub, or relax on the lanai after a day of snorkeling and swimming at the beautiful sandy beach right in front of the complex! 
Enjoy barbecuing on one of the beautiful Viking outdoor grills, or relax with a tropical drink at Duke's Beach House Restaurant. This property's premium location in the heart of West Maui offers five-star restaurants, championship golfing, luxury shopping, and world-class white sand beaches with stunning natural surroundings!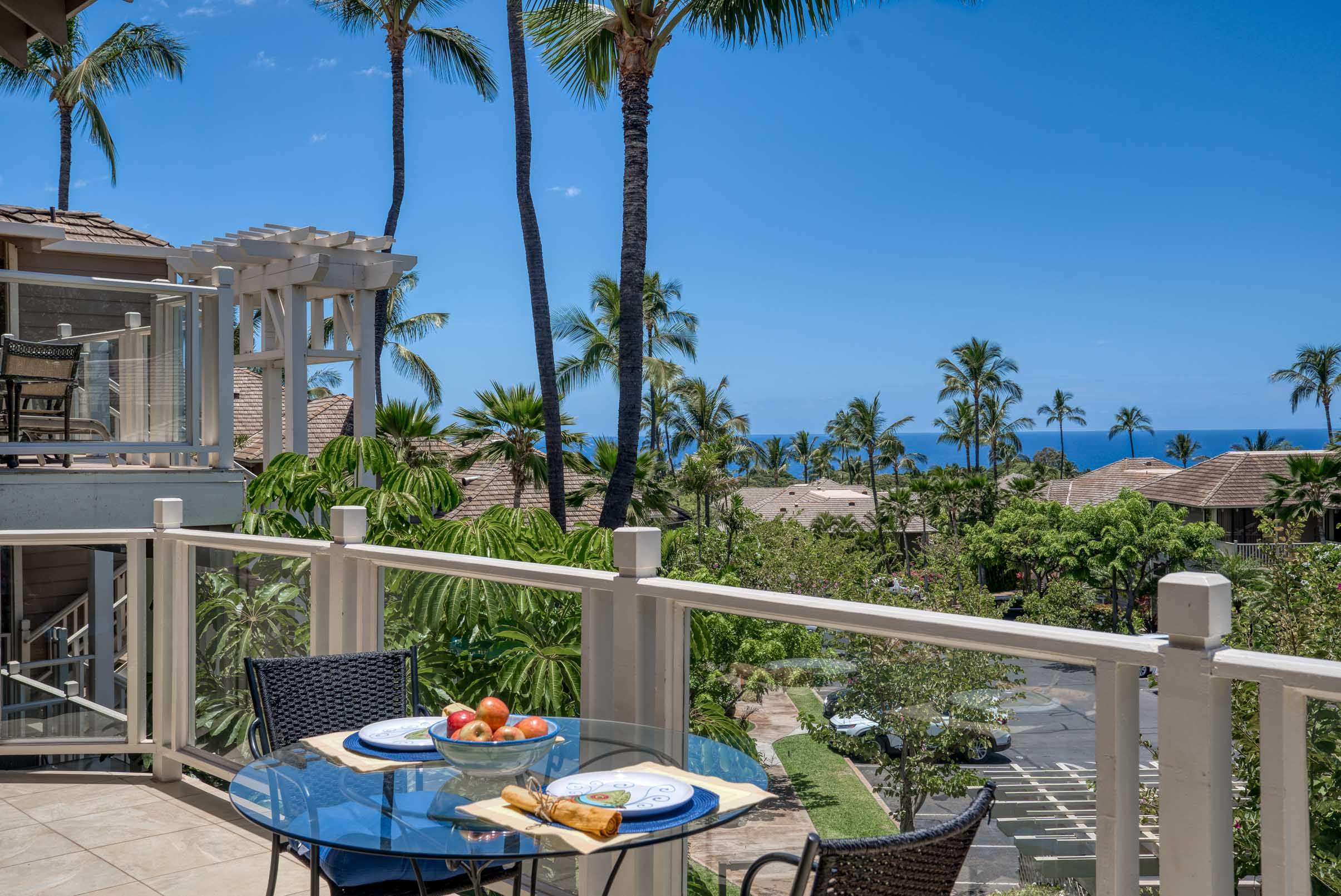 Enjoy year-round sunsets over the ocean and whale watching during the winter months from the spacious lanai that is surrounded by beautiful foliage! This beautifully appointed villa is situated on the Fairway of Wailea's elite Blue Golf Course and features 2 swimming pools. Walk along the walkway pass to the world's top sandy beaches, the Shops at Wailea, casual to fine dining restaurants, and the Wailea Town Center. 
Beachfront Oahu Vacation Rentals 

Located in an exquisite residential resort community conveniently situated in the heart of Honolulu, enjoy direct access to world-class Ala Moana Shopping Center, restaurants, nightlife, and gorgeous beaches! Hotel-like amenities include men's and women's spa areas with massage studios, sauna, steam room, 75' lap pool, covered BBQ cabanas, fitness center, private dining rooms, club lounge, movie theater, and so much more. Guest services include valet, parcel delivery service, concierge, and 24-hour front desk and security. Everything you could want, right here!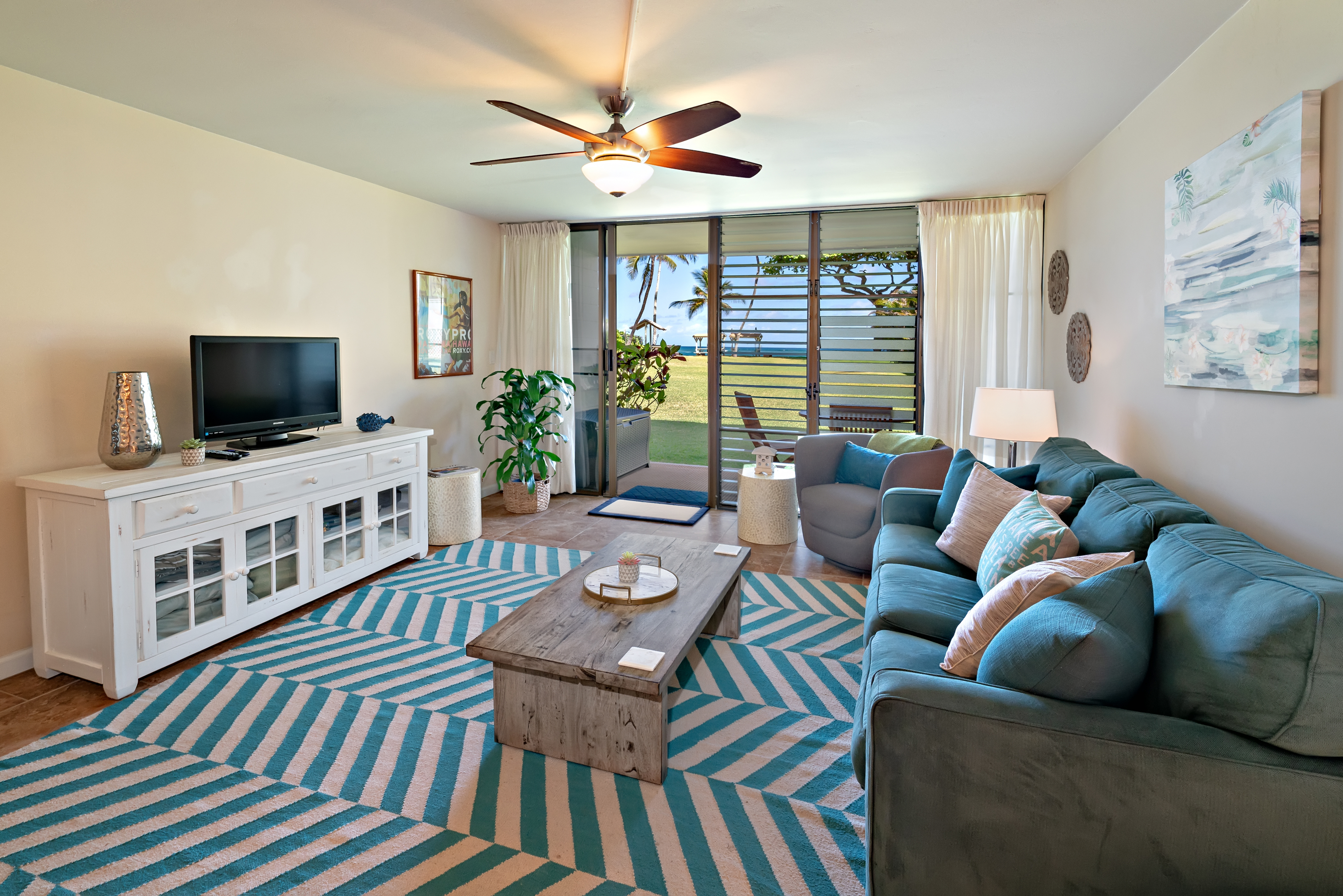 Head to the north shore of Oahu and skip the hustle and bustle of the city! Haleiwa surf condo is perfectly located in historic Haleiwa town's only beachfront condominium complex and right next to world-famous Ali'i Beach Park. Known for its phenomenal surf and stunning beaches, the North Shore is also considered "country." Enjoy surfing and snorkeling directly in front of this beachfront unit, or try nearby kitesurfing! Walking distance to restaurants, shopping, and local nightlife. 
Stay in and cook gourmet meals in the up-to-date kitchen (or use the BBQs provided by the beach), and eat meals on your own private lanai while watching another glorious sunset. Fresh local fish and fruit can be found daily at a number of great eateries or at the local market, all in short walking distance from the condo. Contact us before your stay to arrange a surfing lesson, a shark tour, horseback rides, or to rent kayaks, jet skis, snorkel gear, stand-up paddle gear, and surf boards! 
Beachfront Big Island Vacation Rentals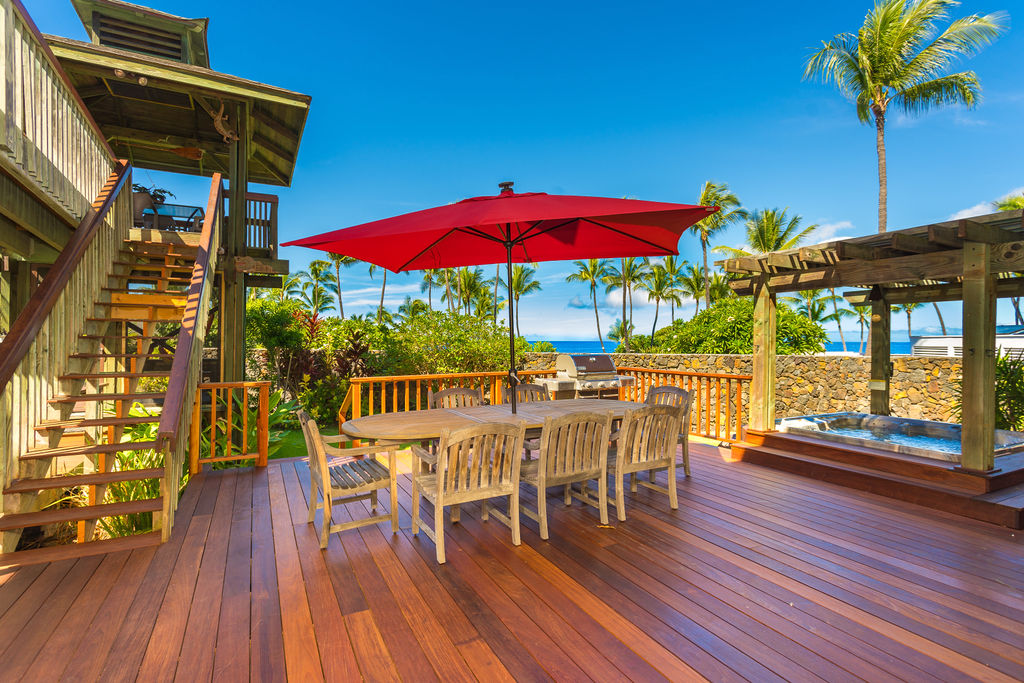 This exquisitely appointed, almost beachfront home is perfectly maintained with cozy comfort in every room. Spectacular ocean views from the home and the special vista viewing tower makes this the perfect Hawaii getaway! Features air conditioning and a private hot tub. 
Due to the home's location on a private road, the area is quiet and peaceful. Perfect for watching sunsets and breaching whales. The excitement does pick up though a few times a year during the world-famous Iron Man event. During this time, you have front row private viewing to both the swimming and running events. Just 1.5 miles down the road is the famous Mokuaikaua Church in downtown Kona. Water access is just a few steps from the front gate.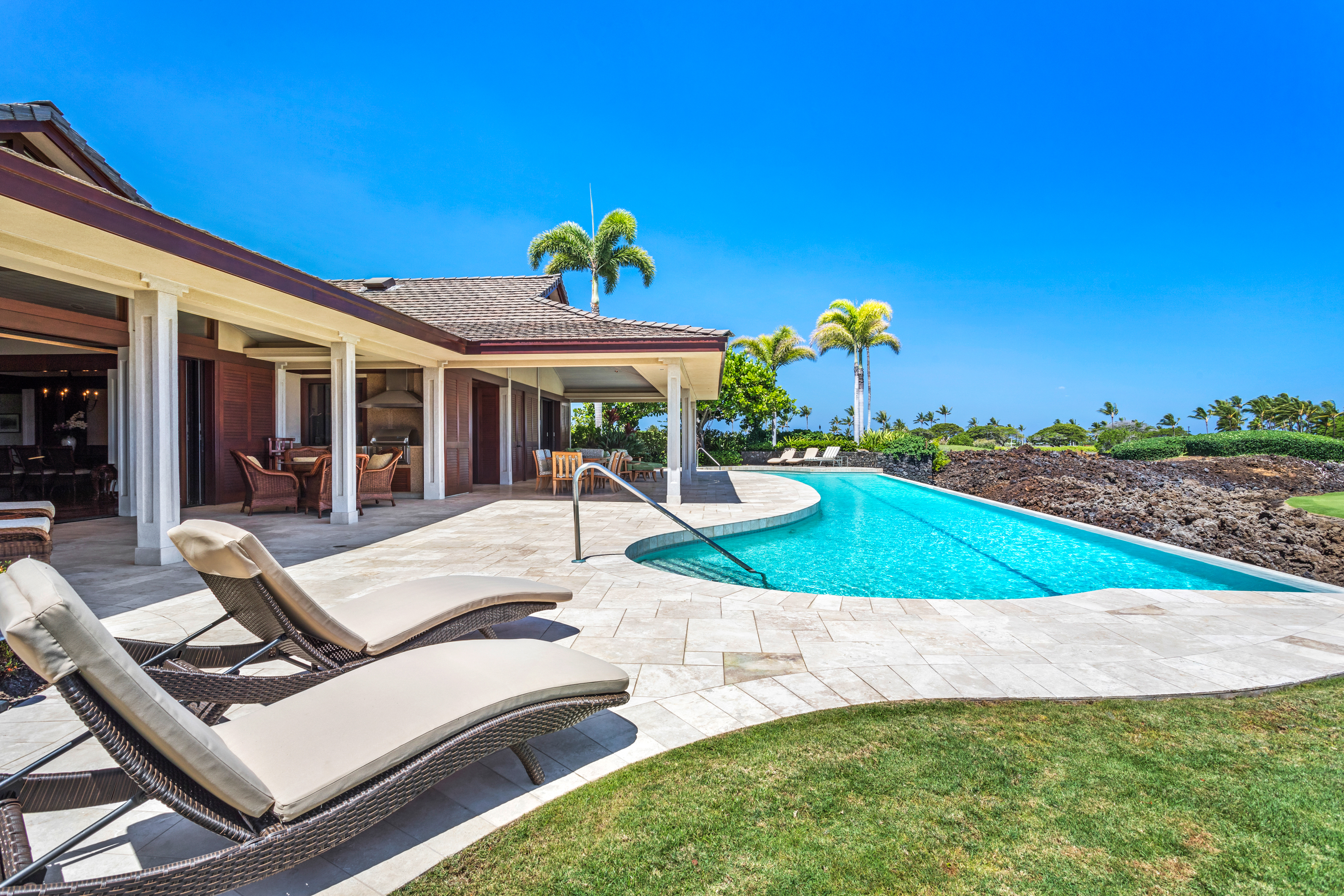 You will find everything you need right here, on-site at the Big Island Champion Ridge community of the 5-star Mauni Lani resort. You'll enjoy community access to the many amenities offered on-site. Just a sampling of these delights includes Mauna Lani's famous golf facilities, spa, restaurants, shopping, and beaches! Guests are also invited to take advantage of exclusive access to the Mauna Lani Beach Club. Here, you can swim and snorkel at a sandy beach cove, perfect for the keiki (children). A tropical fruit orchard is a special treat - feel free to pick your favorites for a delicious taste of the islands! 
Imagine yourself floating through the cool water of your own heated Infinity pool, feeling the warm sun on your face. As you glide over to the pool's edge, soak in the unobstructed view of the Pacific Ocean just steps away. In the cool of the evenings, slip into the large hot tub, allowing the warm, bubbling jets to massage away any cares as you gaze at the clear sky, perhaps with a glass of your favorite beverage in hand! 
Here at Hawaii Life Vacation Rentals, our team is available to help you every step of the way. Contact us for more information on how to book your next Hawaii vacation and allow our personal concierge to help make all of your arrangements before you arrive!
Contact us by email at Vacations@HawaiiLife.com or phone 855.447.3685